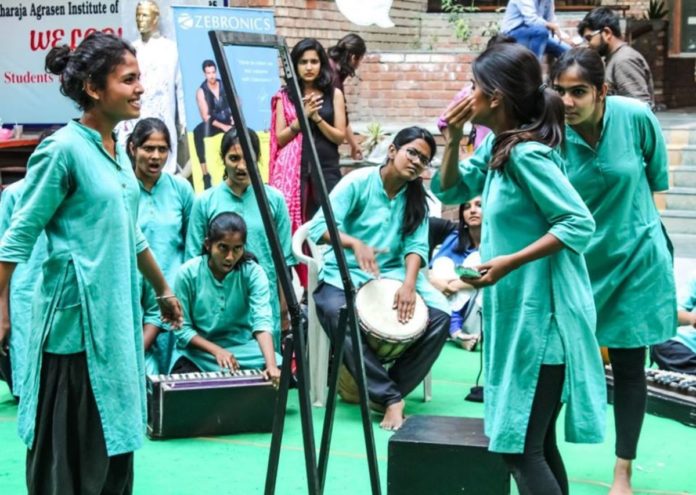 There's a lot more to college than attending or bunking classes. The cafes, the fests and the various activities and societies one gets to join. If you're passionate about the performing arts, then we're sure the college societies are most definitely on your radar. From dance, drama, debate to fashion – the Delhi University societies have something for everyone. So here's a comprehensive list of some of DU's most popular societies and why you must consider joining them. Read on!
1. The Players – Theatre Group Society – Kirori Mal College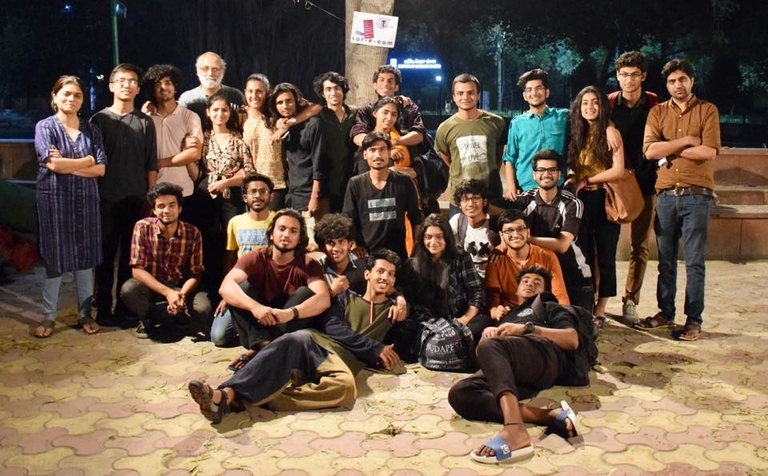 The launchpad to several well-known talents in Bollywood, The Players' motto is "experiment and never settle for the conventional." The society has 52 years of golden history and hosts inter-college theatre fests annually. All drama and theatre enthusiasts, this would be an excellent platform for you to kick start a probable career in acting!
2. Swaranjali – Music Society – Hansraj College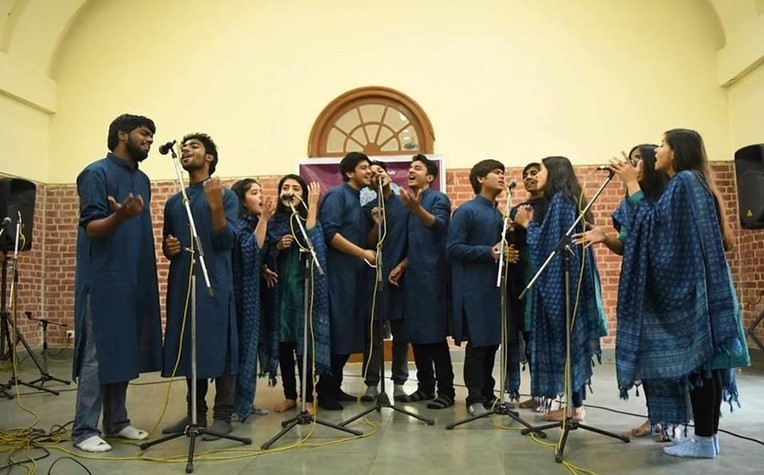 All the future rockstars, Hansraj's music society, Swaranjali is what you must aim for! The Hansraj Projekt, part of their music society, is possibly one of the most popular bands of DU! A perfect mix of energy, creativity and talent. The band was recently featured on a leading FM radio channel and even performed at the World Music Festival in Ambience Mall!
3. Verve Dance Crew – Dance Society – Sri Venkateswara College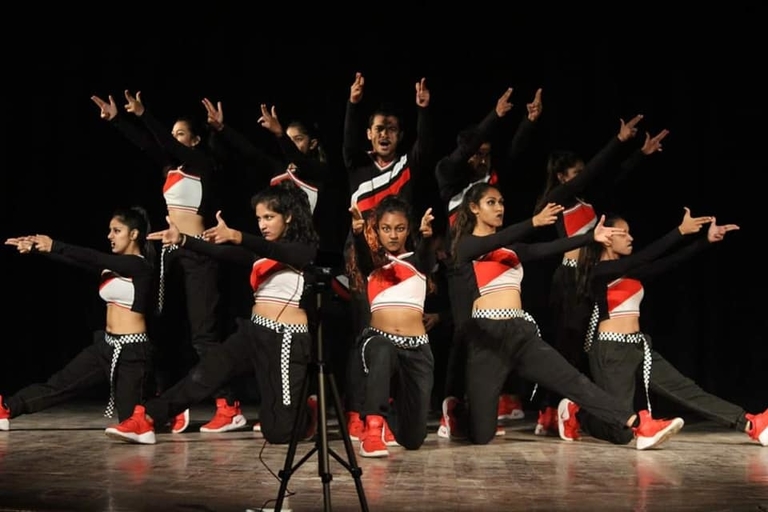 The official western dance society of Sri Venkateswara College, at Verve you can learn different styles of western dance. Not only that, but you'd also learn to be dedicated and punctual. The Verve Dance Crew is also very dedicated to their art. They spend 8-9 hours to prepare a 10-minute dance routine. No wonder they end up bagging the first place at most dance competitions. If you think you've got the moves, you must become a part of this society!
4. Abhivyakti – Dramatics Society – Indraprastha College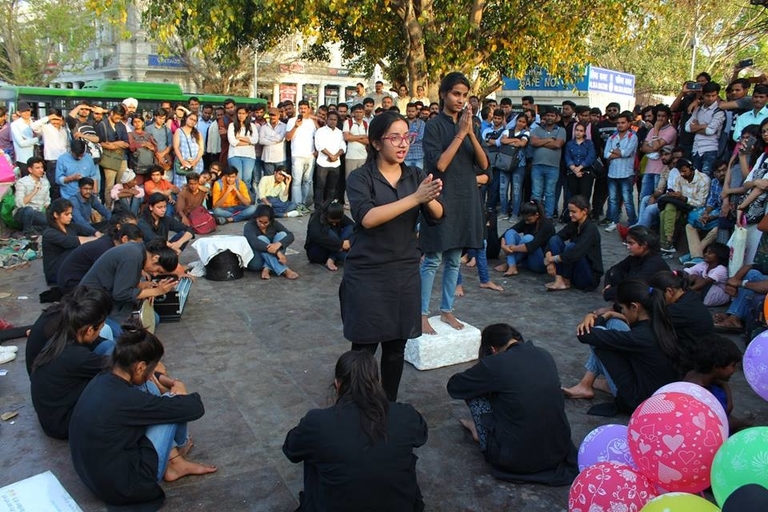 Touted as one of the best dramatics society of DU, Abhivyakti is known for tackling social issues in their own whimsical and sarcastic style! They are the organisers behind Chauraha, one of the most famous street play festivals of DU. If you're a budding actor, IP College's dramatic society is the perfect platform for you!
5. Geetanjali – Indian Choir – Miranda House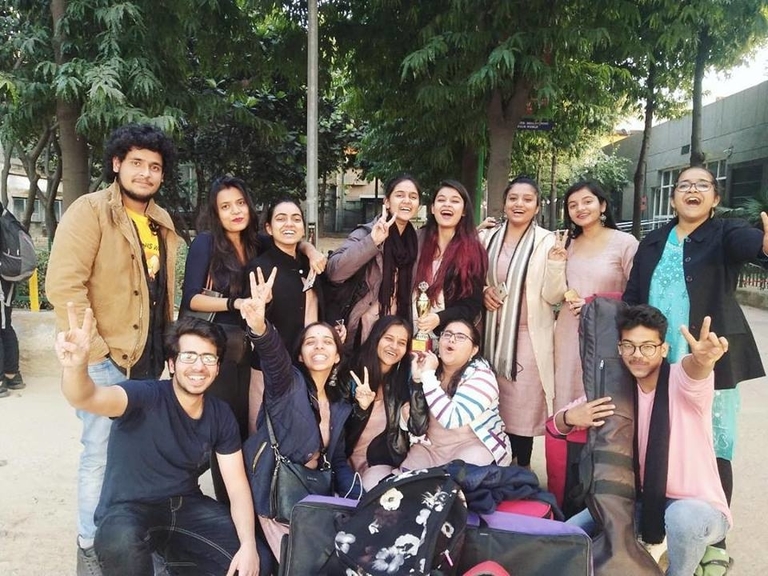 Delivering a hidden message of women empowerment with every melodious rendition, Geetanjali makes an integral part of Miranda House's music society. They blend two different streams of Indian Classical Music- Hindustan Music and Karnataka Music, adding music to the lives of the students! This is an excellent platform for all you ladies show off your beautiful voice!
6. Galore – Fashion Society – Maitreyi College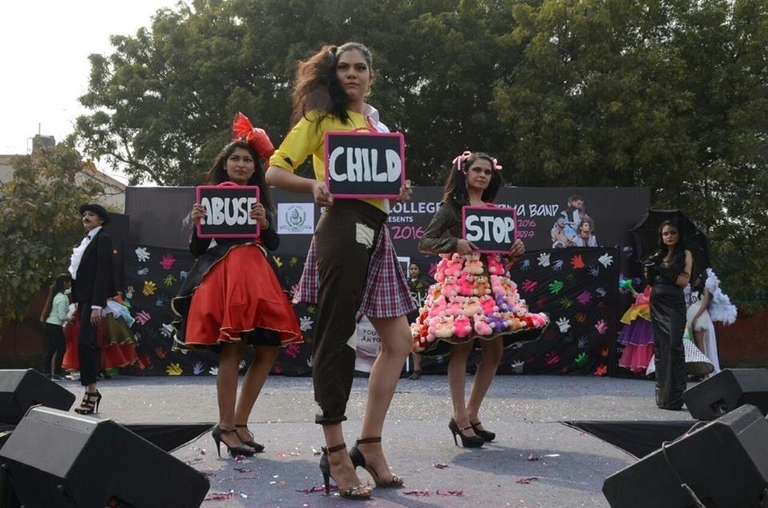 Deriving inspiration from social causes that might otherwise not get enough limelight or issues that are trending, Galore gives it's members a chance to express themselves through fashion. In fact, their costumes are made by the society members within the college premises, and that is something the society prides itself on! For all you fashionistas, Galore will be a great learning experience through fashion!
7. PIXELS – Photography Society – Hansraj College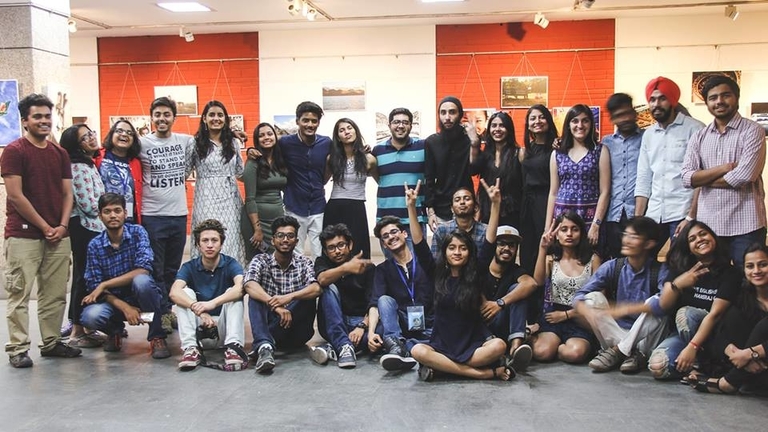 Calling all the budding photographers, PIXELS, Hansraj College's photography society is the best platform for you to pick up some excellent photography skills. They are DU's first-ever society to host a photography exhibition, that too at the India Habitat Centre. They even organise an annual photography festival called Plikture!
8. Ibtida – Dramatics Society – Hindu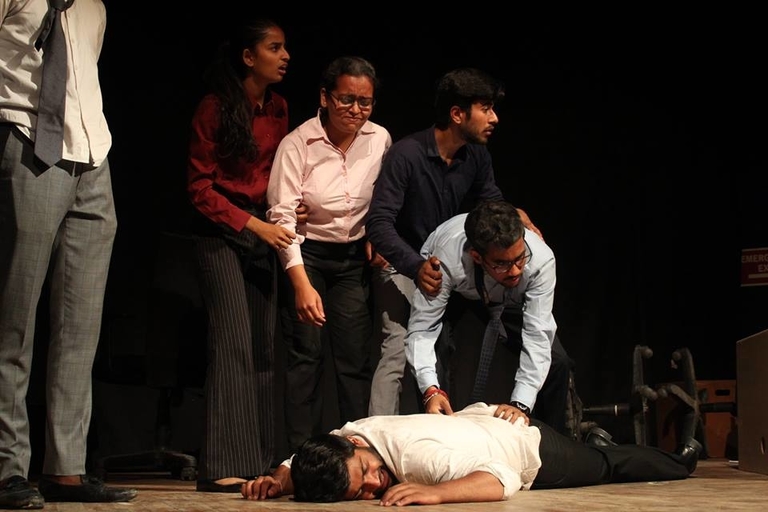 Founded by the brilliant Imtiaz Ali himself during his days at Hindu college, this is one of the best dramatics society of Delhi University. They have a three-day-long audition process, making it very exclusive, so make sure you've got a ton of practice before you try out! This society also holds its annual theatre fest "Medina" which is a big hit in the university.
9. English Debating Society – Debate Society – Lady Shri Ram College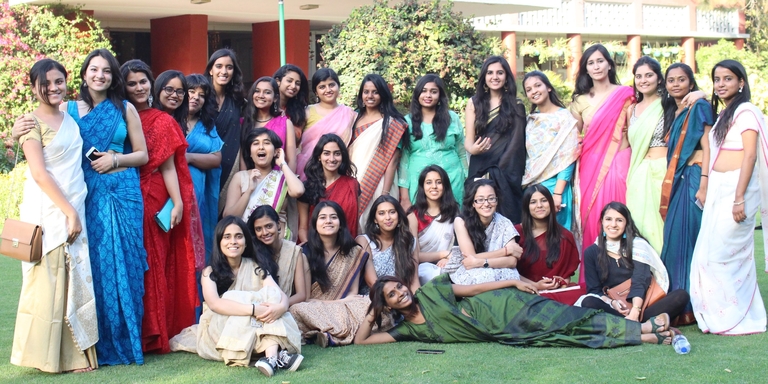 An all in all learning experience, if you're interested in debating, the LSR English debating society is where you must try out! With lots of training and workshop sessions, they will teach you the rules of parliamentary sessions and case building while competing for any debate competition. They also host regular mock competitions for boosting confidence. What more can you ask for?
10. Nazaakat – Folk Dance Society – Gargi College
If you're even a little bit interested in folk dance or classical dancing, you must not give this a miss. Best known for their vibrant costumes, intricate choreography and the superb expressions of their team member, Nazaakat is one of the best folk dance societies on the Delhi University campus!
Featured Image Source: Facebook/Abhivyakti