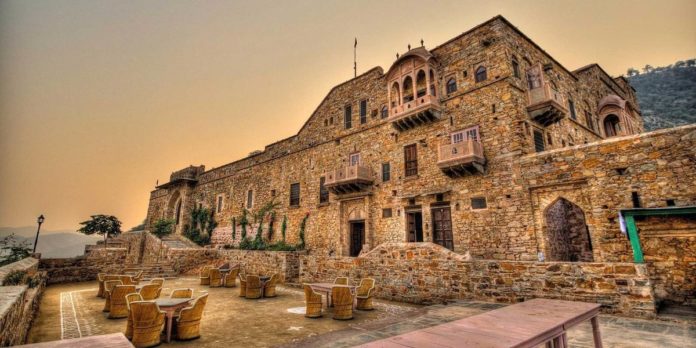 A good lot of you might be back from your vacation already. And we get, vacation blues can be really traumatising! You miss it and you really hate getting back to the daily grind. In such a scenario, a quick 1-2 days getaway makes a lot of sense. Sometimes all you need is a good weekend away accompanied by the thrill of history and the comfort of luxury! And nothing puts these two together better than a Palace/Fort converted into a luxury resort. With the history of a thousand years and the heritage of an old fort that has been restored to its former beauty, the Dadhikar Fort Hotel in Alwar is where you need to be. A perfect blend of Indian art and culture, this fort-turned-hotel will be your perfect weekend getaway!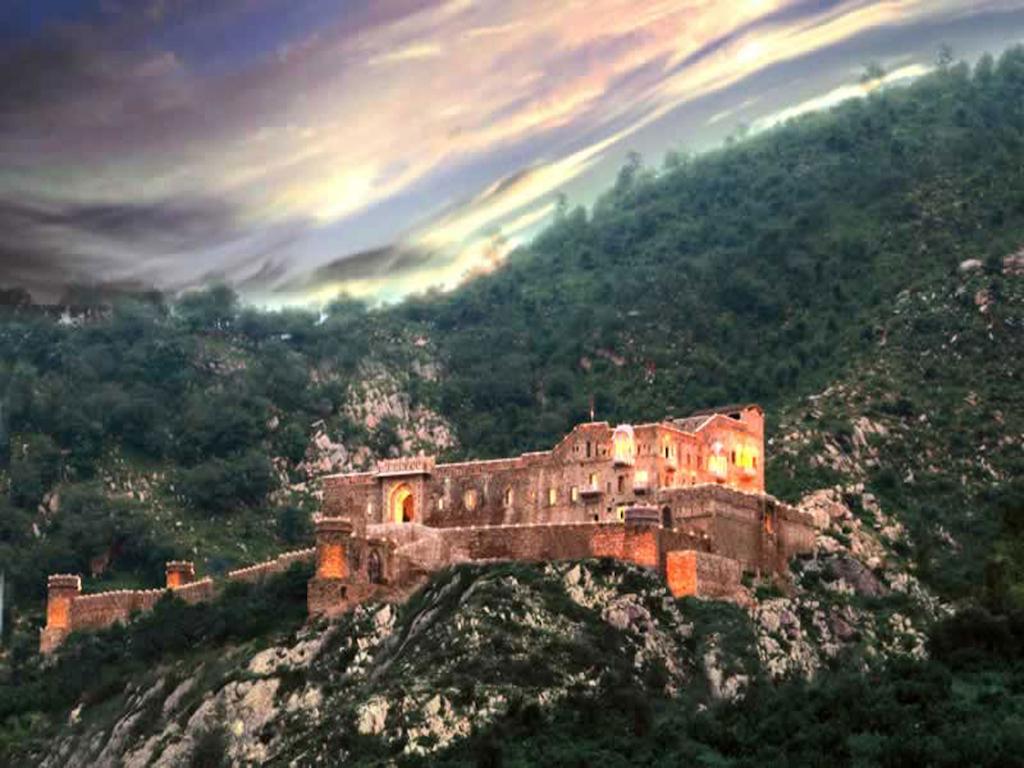 The Dadhikar Fort is one of the most stunning heritage sites
Image Source: makemytrip.com

Image Source: heritagehotelsofindia.com

Image Source: holidayiq.com

Image Source: Bring Home Stories

Image Source: booking.com
Here you can experience the most authentic forms of Indian Culture and Arts. Surrounded by the Aravalli hills on all sides, along with the lush green forests nearby, this hotel is a complete paradise for nature lovers! You'll find everything from the rooms, the dining hall and even the business centre, all designed according to traditional Rajasthan architecture. This is what adds to the charm of the place.
The Accommodation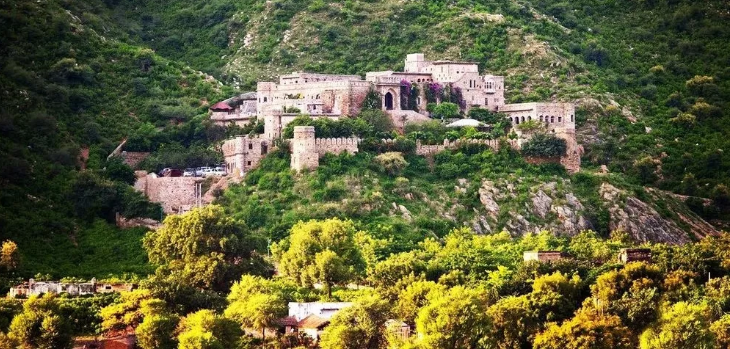 At the Dadhikar fort, you can pick from their 18 opulent rooms. Every room showcases a seamless blend of Indian rick ethnicity and urbane decor. The Sundervan and Mahavan are the ones that offer the best view but are a little on the expensive side. If you are on a budget, you can even opt for their tents on the terrace, which is equally good and luxurious.
Weddings
Once you step in here, you'd realise its great heritage, tradition, royal culture and utmost hospitality when it comes to weddings. They offer both outdoor and indoor venues, bespoke menus, dedicated banquet team and personalised service. A wedding at this gorgeous property sure does sound like a magical dream.
Sightseeing
There's a ton that this place has to offer when it comes to sightseeing. Surrounded by numerous beautiful and historical sights, there are a ton of places you can look forward to seeing during your stay such as the Ghan Bird Sanctuary, Kankwari Fort, the Vijay Mandir, Abaneri etc. Some of the places you must make it a point to see are:
Bala Kila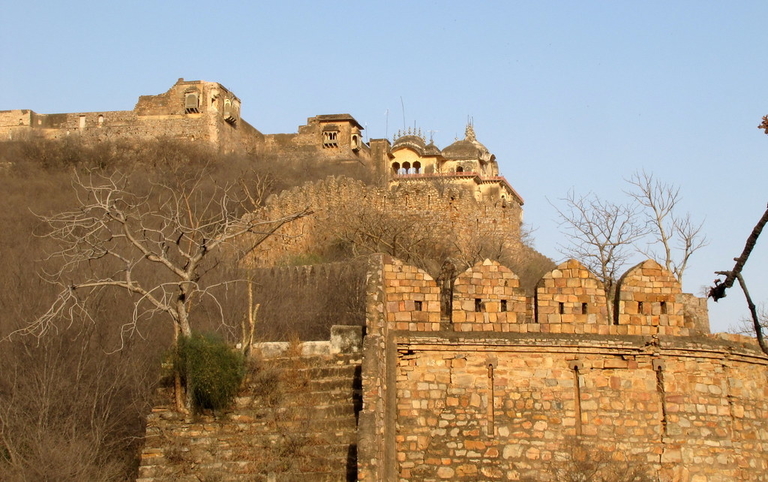 Or the Nikumbh Mahal is perched on the most prominent hill of Aravallis range which explains the tales of the rich history of the city.
Siliserh Lake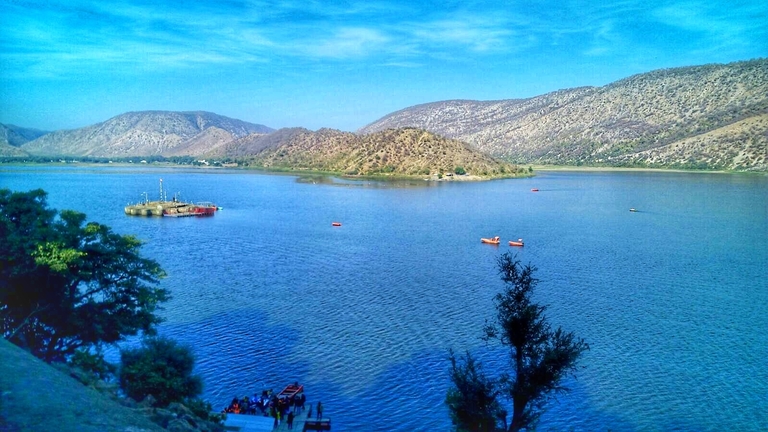 You can go boating in this lake located 20 km from the Dadhikar Fort by road & 10 km if you opt to trek. It was built by Maharaj Vinay Singh for his queen Shila. They constructed an earthen dam between two hills to store the water of a small tributary or river Ruparel.
Sariska Tiger Sanctuary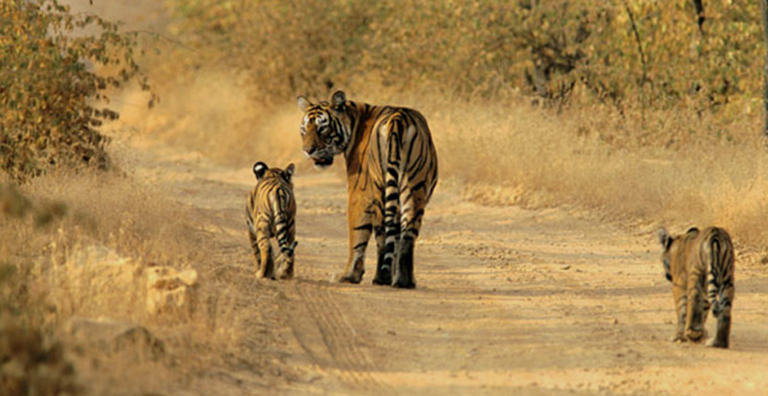 Located 40 km away from the Dadhikar Fort, Sariska is possibly one of the most visited parks in India. You might already know that the reserve was declared a wildlife sanctuary in 1958. It came under the "Project Tiger" as a Sariska Tiger Reserve in 1979.
Bhangarh Fort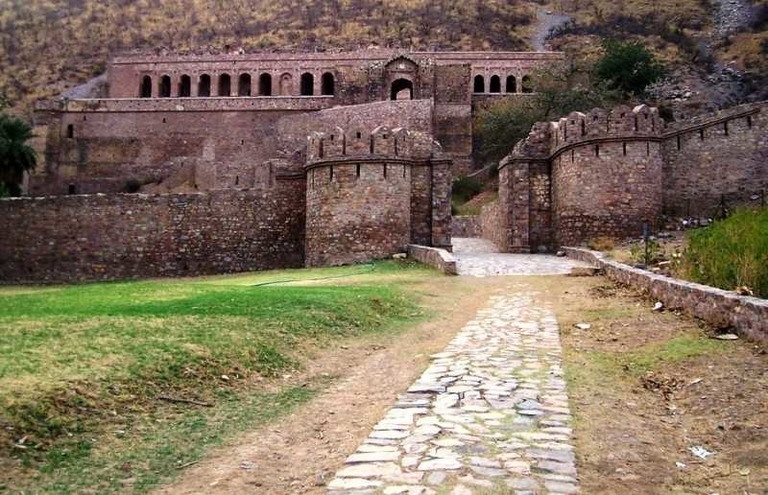 Situated 70 km away from Dadhikar, Bhangarh is a ruined town in Alwar. The Bhangarh Fort located here is one of the most haunted places in the world. But make sure to go there around noon as the Government of India prohibits anyone from entering before sunrise and after sunset.
The historical structure was constructed approximately 1100 years ago in the 9-10th century as a residential camp.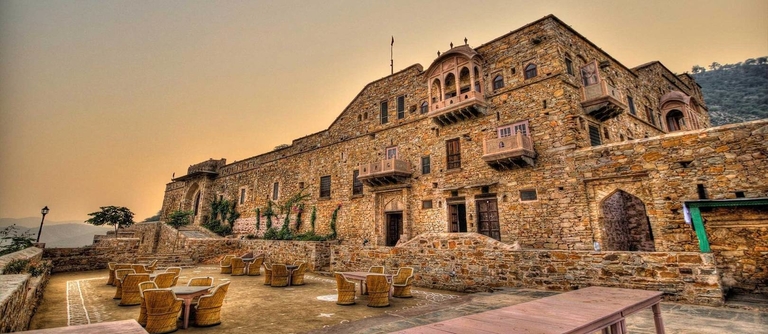 If you'd go here, you'd realise it's right in the middle of thick forests surrounded by the Aravali Hills. The Fort was built by King Chand and his family. Legend has it that due to massive floods at the time, King Chand was forced to leave his capital city Abhanagari (now Abhaneri) and live in the forests. The place was originally named Derakar. The word "Dera stands for camp and "kar" means to do. However, as time passed, it was renamed Dadhikar, which is what we all know it as today!
At Dadhikar, you would be able to feel as though nature itself is curing you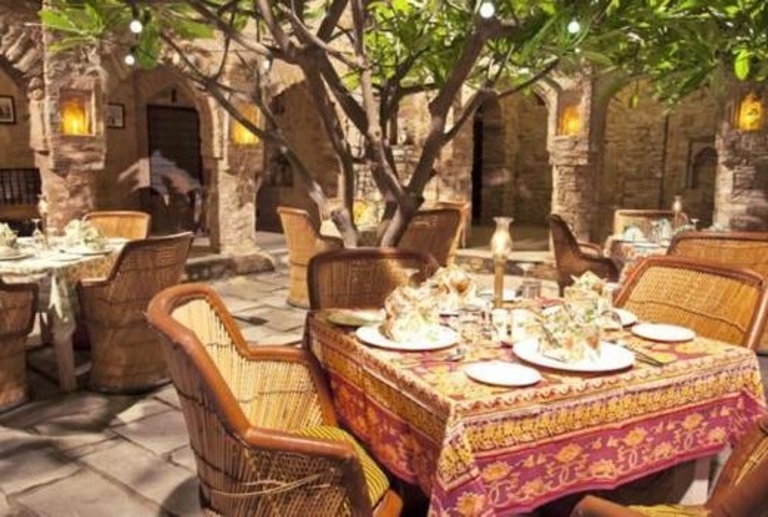 The Healthy and un-polluted air in this area would increase your metabolism and make it easy for your body to absorb all Panchtatavas – the Earth, Sky, Water, Air, Fire. You would not only find yourself amidst the nature but you would become part of it. From dawn to dusk, you'd be able to hear the musical and melodious voices of peacocks and nightingales coming from the dense and mountainous forest. If you listen carefully, you may also hear some stanzas of folk songs being sung by some solitary reaper at a distant place.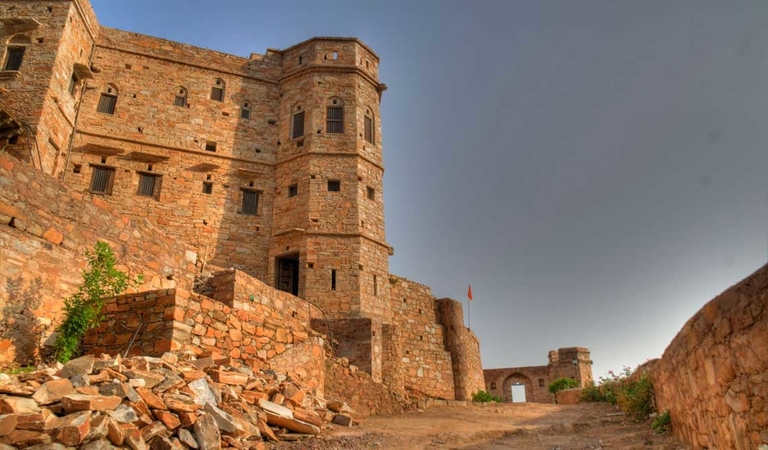 Sounding like a true bliss, the Dadhikar Fort hotel is a heavenly place if you like to spend some time in serenity and close to nature. Delhiites, it's only at a distance of only 173 km for you all. Which means it's just a 4-hour drive.
Checkout their website for more details.
Contact: (+91) 8505050644; (+91) 9950449900