All Devdutt Pattnaik fans, rejoice because you get to spend an evening celebrating with your favourite author! Harper Collin's India is celebrating the publication of his latest book Yoga Mythology with Matthew Rulli in the capital city. The event is 'Enter Via RSVP' only so make sure you confirm your place! Read on to know more.
All About Devdutt Pattnaik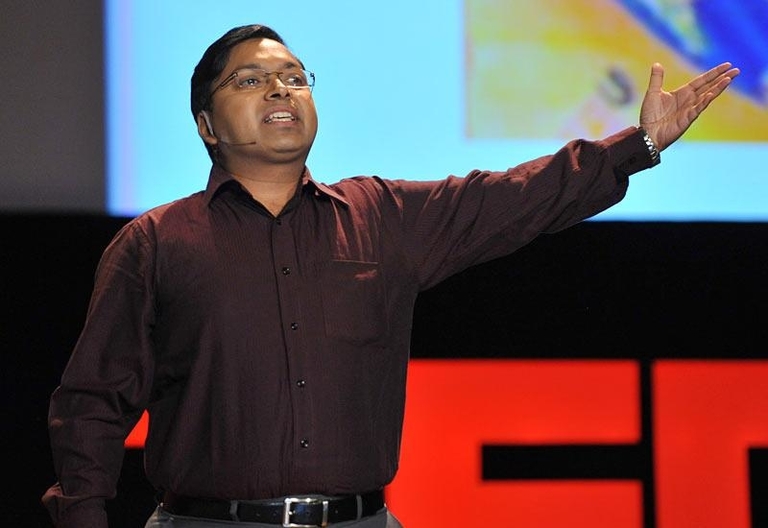 One of the best and most renowned mythologists from India, Devdutt has authored over 50 books and 1000 columns on the subject. He thinks that "no society can exist without myth as it creates notions of right and wrong, good and bad, heaven and hell, rights and duties".
He has worked in the pharma and healthcare industry before making writing his full-time passion. The author of the famous The Pregnant King, Shikhandi: And Other Tales They Don't Tell You and several other bestsellers, Pattnaik has also spoken at the first TED conference.
An Evening With Devdutt Pattnaik
Image Source: Telegraph Indian

Image Source: mattrulli.com
The event is hosted by Harper Collin's India, will celebrate the publication of his latest book – Yoga Mythology with Matthew Rulli. Matthew Rulli, who is a certified Yoga Alliance Continuing Education Provider and has been studying Sanskrit, Yoga, and Eastern Philosophy for more than a decade.
He has now collaborated with Pattnaik to talk about Yoga in his latest outing. If you're interested in both Indian mythology and Yoga, you must attend this event as Pattnaik is one of the most distinguished people in the country to talk on this subject and of course, you'll also get to know a lot about the latest book which is about 64 asanas and their stories, straight from the horse's mouth! So make sure you RSVP!
For more details, you can check out their Facebook page.
When: 10th July 2019
Where: Nehru Memorial Museum and Library, Teen Murti Marg Area, New Delhi, Delhi 110011