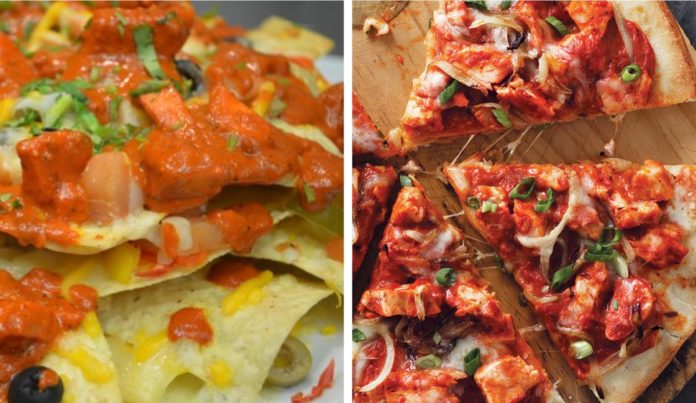 One thing that all Punjabis swear by is their never-ending love for Butter Chicken! And such is the craze for this dish, that it has found lovers not only in India but all over the world! And if you too love all things Butter Chicken, then you must check out these unique Butter Chicken dishes you can find in Delhi. So, bookmark this RN!
1. Butter Chicken Pizza, Big Yellow Door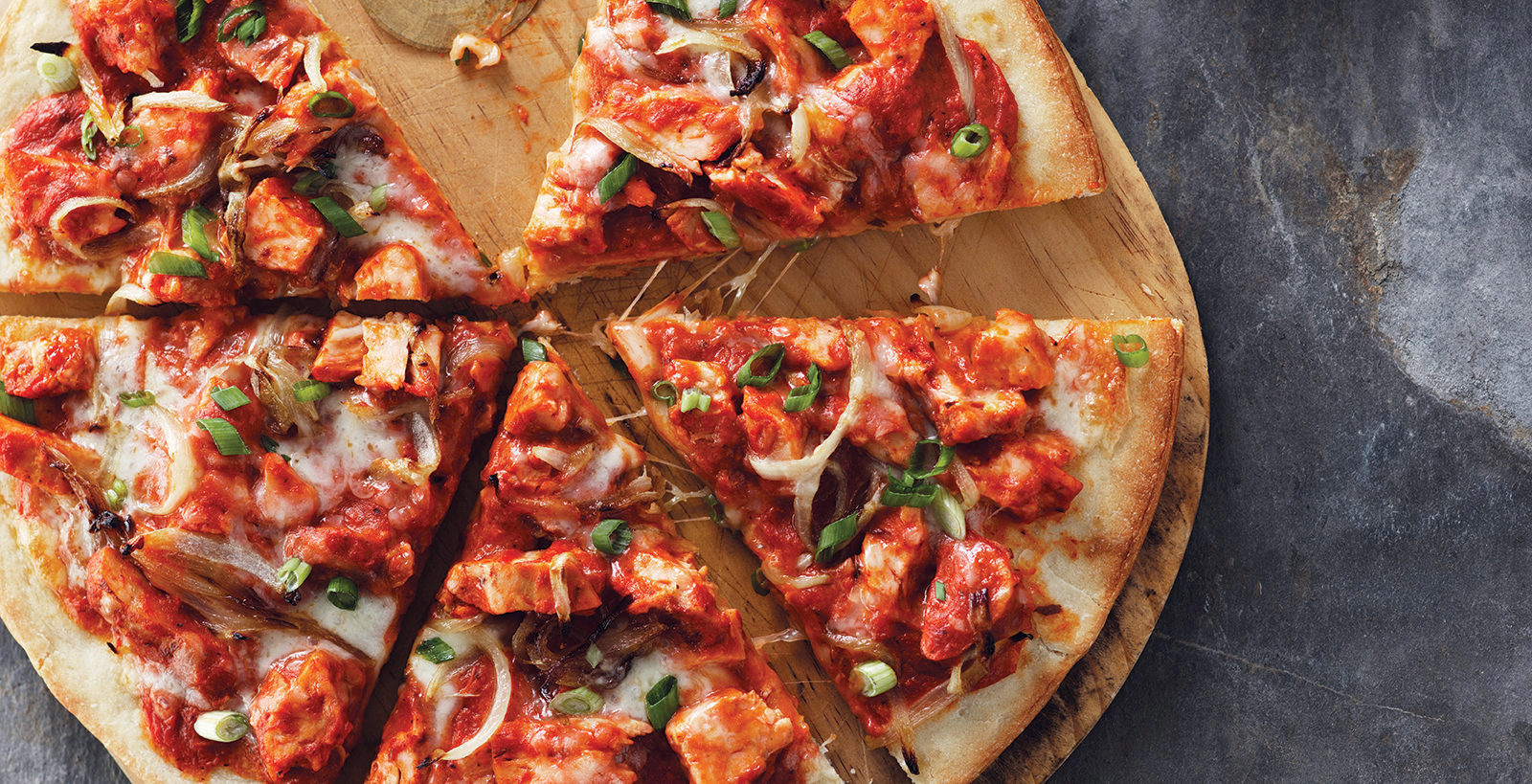 Both of our favorite dishes Butter Chicken and Pizza is combined in one dish, which is like heaven for all foodies. And you can find this amazing combination at Big Yellow Door. They have replaced the base puree with creamy butter chicken and is served along with the signature gravy as a dip. It is one of the most loved dishes of BYD. And trust, you won't find this amazing combination anywhere else.

Where: Satyaniketan & GTB Nagar
Contact: +91 7042294298

2. Butter Chicken Tart, Storm Version 2.0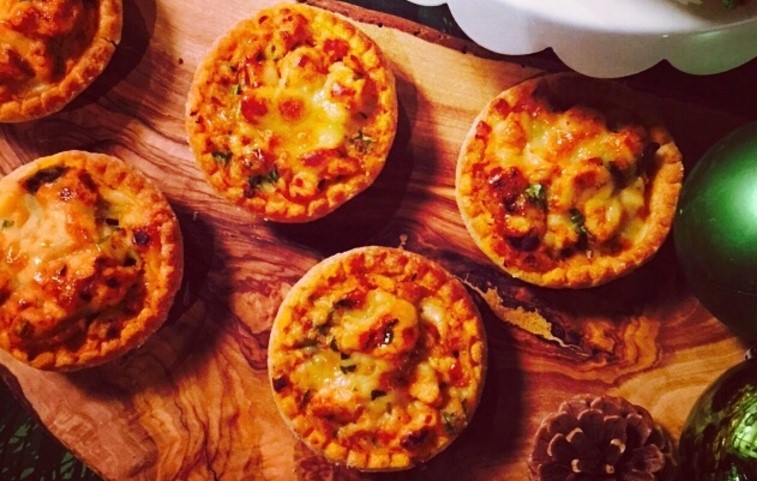 Bored of having the same old tart at your favourite hangout spot? In a mood to try something new? Storm Version 2.0 is a place where you should go if you love tarts. They serve Butter Chicken Tarts, giving baked dish flavour of North-Indian touch. Warm, fresh and crispy Butter Chicken is a delight to the taste buds.
Where: F-39, East of Kailash, New Delhi
Contact: +91 9818203636

3. Butter Chicken Pao, Farzi Cafe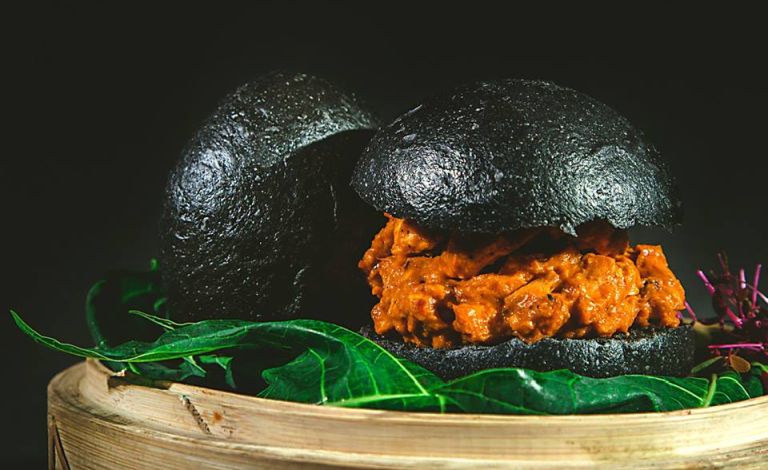 Farzi Cafe is one of the best places in the city which is known for its fusion food. And if you are one of that person who wants to try different unique dishes then come here for their Butter Chicken Pao. The gravied Butter Chicken goodness which fresh pao is worth trying. The fresh Japanese bao bun within the warm and rich butter chicken will for sure tickle your taste buds!

Where: Connaught Place, Cybercity & Aerocity
Contact: 011 61495140

4. Butter Chicken Samosa, Mister Chai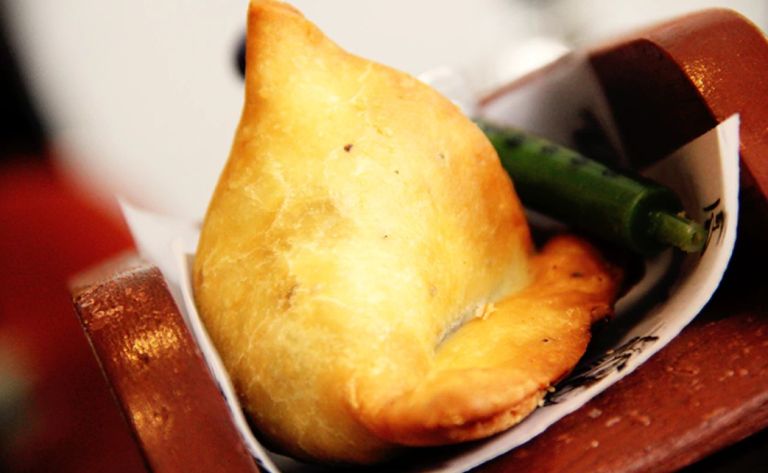 We can never say to Samosa, right? Samosa crust works amazingly with the creamy Butter Chicken filling. And do you what is the interesting thing? At Mister Chai, they serve with the syringes of chutney to give that extra kick to the dish. Clubbed with pudina chutney, sonth and an injection full of green chili chutney is the best combination to eat here. Go try yourself.

Where: Lobby Level, Shangri-La's – Eros Hotel, 19, Ashoka Road, Connaught Place, New Delhi
Contact: 011 41191020

5. Butter Chicken Momos, Social Foodie Inside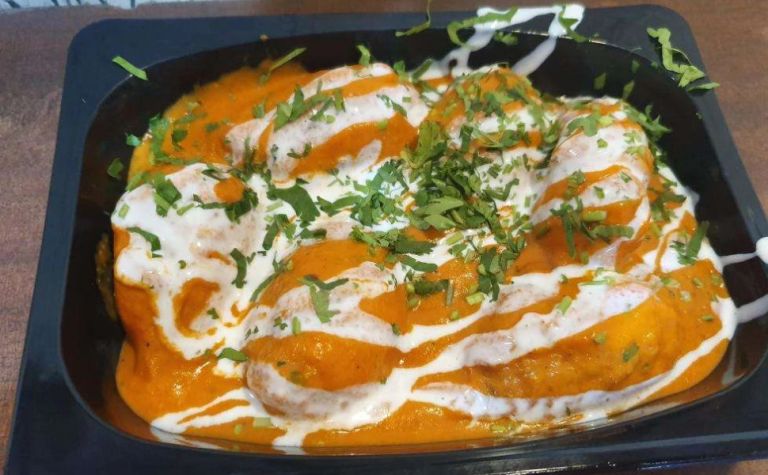 What if we say that your two favorite dishes have been combined as one. Don't believe us, then you must head Social Foodie Inside to grab a plate of Butter Chicken Momos. The buttery creamy and tempting momos will not let just stop at one plate. Their delicious butter chicken filled momos that are served spicy tomato and mint chutney which is super yummy.

Where: GG II, 71-A, Vikaspuri, New Delhi
Contact: 011 66992541

6. Butter Chicken Donut, For God's Cake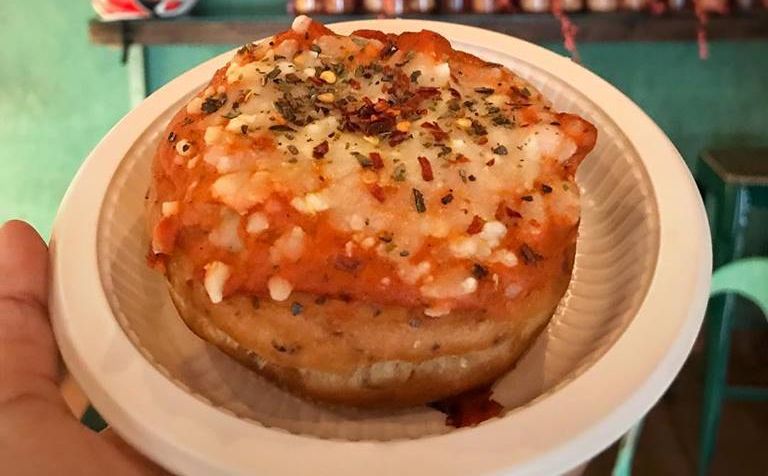 For God's Cake have added a totally new addition to our Butter Chicken love! Yes, they serve Butter Chicken Donut. Surprised, don't be. It is something that we have never seen, this doughnut is surely a unique one! The creamy Butter Chicken overflowing out the donut will just make you satisfied in the first glance only. Go grab some with your pals.   

Where: 2521, Hudson Lane, Delhi University-GTB Nagar, New Delhi
Contact: 011 66992541

7. Butter Chicken Nachos, Butter Chicken Company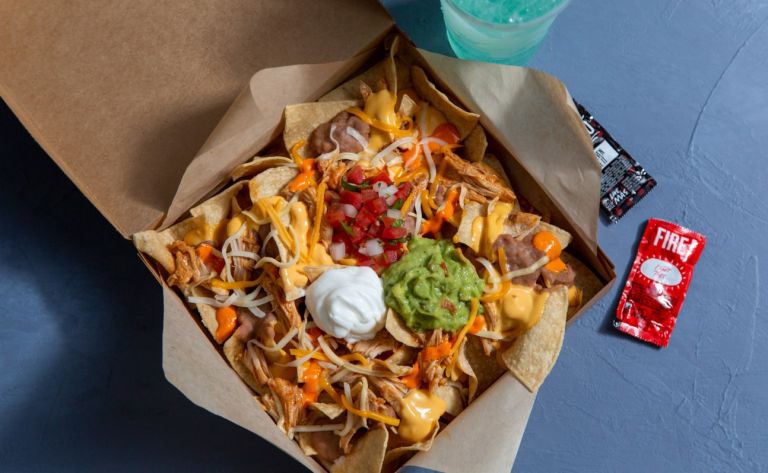 Easy on the pocket and an extravaganza on the taste buds, this place is for all the Butter Chicken lovers out there. We couldn't have been more thankful to them for introducing our all-time favorite dishes in one- Nachos and Butter Chicken. The filling of minced butter chicken paired with nachos is spicy and a must hav!

Where:M- Block Market, Greater Kailash 1 (GK 1), New Delhi
Contact: 011 66992355

8. Butter Chicken Maggi, Adda by Striker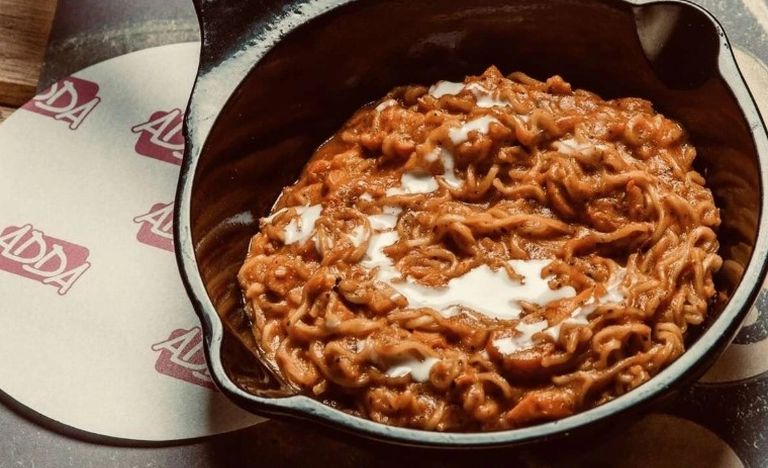 Our love for Maggi has been given a new and amazing twist by Adda By Striker. Cheesy Maggi with Butter Chicken gravy and minced chicken pieces has given Maggi a new and an amazing taste to our all-time favorite dish. Drop by this place with your gang for an evening snack and we are sure you won't be disappointed at all!

Where: SCO 24, 1st Floor, Main Market, Sector 29, Gurgaon
Contact: +91 8800666007
9. Butter Chicken Pasta, Ardor 2.1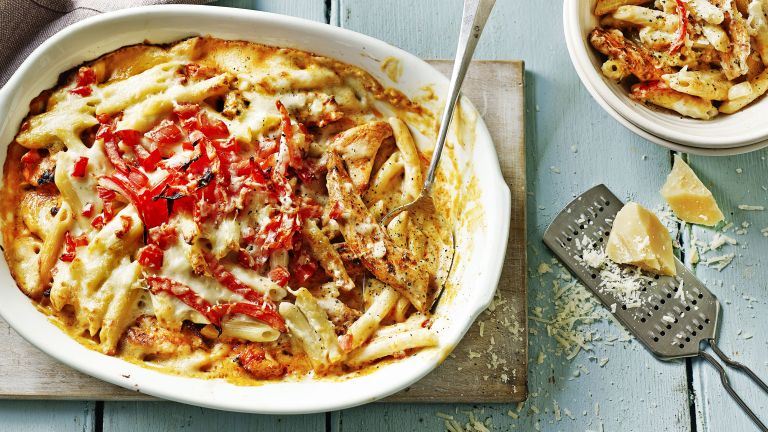 How about having butter chicken in your favorite Italian dish pasta? Serving the much-loved Italian delicacy with a Punjabi twist, Ardor 2.1's Butter Chicken Pasta is on top for our all-time pasta cravings. The dish is so creamy and filling that, you won't be able to finish it all by yourself. Go and fix a date with your BAE and gorge on this yummy dish.
Where: N-55/56 & 88/89, Outer Circle, Connaught Place, New Delhi
Contact: 011 66103786