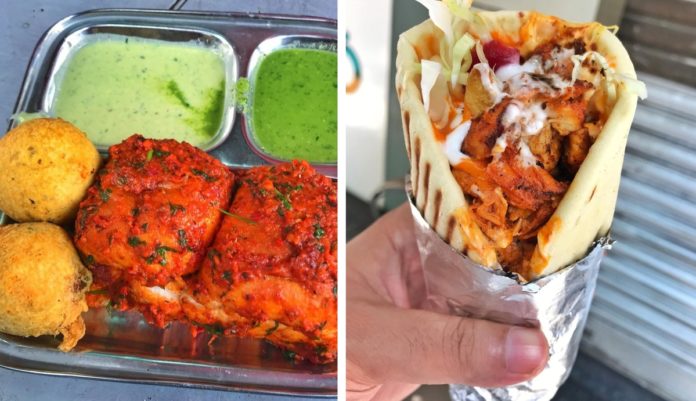 Mumbai is a world of its own. You've got to agree with us, come on! The food, the people, the fast-paced life- it's definitely got a personality and character which is different than the rest of the country. And while we Delhiites love our street food, we can't help but admit that Mumbai street food, too, is totally unmissable! While we all know about the ever famous Vada Pav, over the years, Mumbai has come up with a range of street food dishes which are absolutely lip smacking. So, we got in touch with Mumbai food bloggers Kinjal & Pratik, running their Instagram handle & food blog. And they shared some of the best street food items from their city with us.
1. Vada Pav and Churra plate

The shaan of Mumbaikars, vada pav, is everyone's favorite! Ashok Vada Pav in Mumbai is known as the inventor of the Vada Pav. The crispy Chura and the sweet and spicy chutney is what makes it so special. Once you land in Mumbai, we recommend you to head straight here!

Where: Ashok Vada Pav, Prabhadevi (opposite Kirti College)

2. Flavoured Gola

Golas is one of our favorite summertime grabs and we know, like us, you can also never say no to them! How about having gola while watching the sunset at the beach? There is a gola shop near Juhu Beach which is quite famous. And with the amount of crowd near the stall, we're pretty sure you will understand the one we are talking about.

Where: Juhu Beach

3. Chicken Bhuna Roll

Despite roll joints opening in every corner of Mumbai streets, Ayub's will win your hearts with their rolls. Their Chicken Bhuna Roll, Chicken Pahadi Kebab, Paneer Tikka, and Babycorn tikka, are yummy and super filling. The place is known for the food that is served on your car hood. And it is one of the best late night eating spots in the city.
Where: Ayub's, Kala Ghoda

4. Pizza Dosa

South Indian cuisine is one of the most comfort and yummy cuisine which no one can ever deny. Agree? This Pizza Dosa is totally drool-worthy which is served with coconut chutney. Once you reach Anand Stall in Mumbai, do try their pizza Dosa. They even have some amazingly delish Schezwan Cheese grill Vada Pav and Paneer Chilli Dosa. Anand Stall is known for their Fusion Dosas, Vada pav, and Frankies.

Where: Anand Stall, Vile parle (opposite Mithibai College)

5. Chole Bhature and Stuffed Kulche

If chole bhature is your one true love like us then you need to book your tickets to Mumbai RN! Manjeet Chole Puriwala serves yummy and delicious chole bhature. The bhaturas are light and soft, stuffed coriander whilst the chole are just the right amount of spicy making your tummies filled with joy. And yes you should also try their Stuffed Kulche. These two beloved street food items are definitely every Delhiites and Mumbai Walas guilty pleasure, isn't it?

Where: Manjeet Chole Puriwala, Sion

6. Chocolate Sandwich

We have always believed that a little bit of chocolate has the potential to do miracles to a dish! It's true, Subhash Sandwich serves Chocolate Sandwich which is chocolate heaven for all the desserts lovers! Chocolate shavings and oodles of yummy chocolate sauces on plain toast will make you crave for more!

Where: Subhash Sandwich, Matunga, Opposite Ruia College

7. Schezwan Cheese Grill Samosa

Stuffed with masala potatoes, peas and onions, this dish has always made our hearts fill with joy. But how about trying the cheese grill samosa? Yes, Kothari Farsan & Sweets in Mulund serves hot and fresh snacks and assorted sweets which we bet you just can't miss!

Where: Kothari Farsan & Sweets, Mulund

8. Samosa Chole

If you absolutely adore street food, then you should check out this popular joint Gurukripa, for a plateful of zesty indulgence. They are known for whipping up delicious plates of Samosa Chole, which is essentially a crispy samosa served with piping hot chole and chopped onions. It's a perfect evening snack for sure!

Where: Gurukripa, Sion

9. Butter Pav Bhaji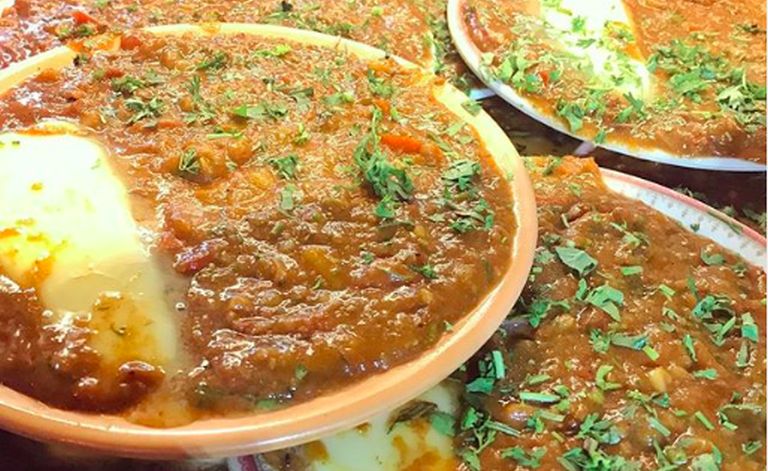 Are you craving for some piping hot pav bhaji? This little gem in Mumbai called Sardar Pav Bhaji is known as the inventor of the famous Mumbai Pav bhaji. Also, their pav bhaji is known for its enormous amounts of butter floating on their bhaji. Don't believe us, go try it yourself!
Where: Sardar Pav Bhaji
10. Veggie Momos
If you're a certified momo lover, then you must know that Momo Master serves the best momos in Mulund. It's basically a streetside joint that whips up an amazing variety of momos. Their momos are served with chutney and clear soup which makes the combination drool-worthy!
Where: Momo Master, Mulund
11. Ragda Pattice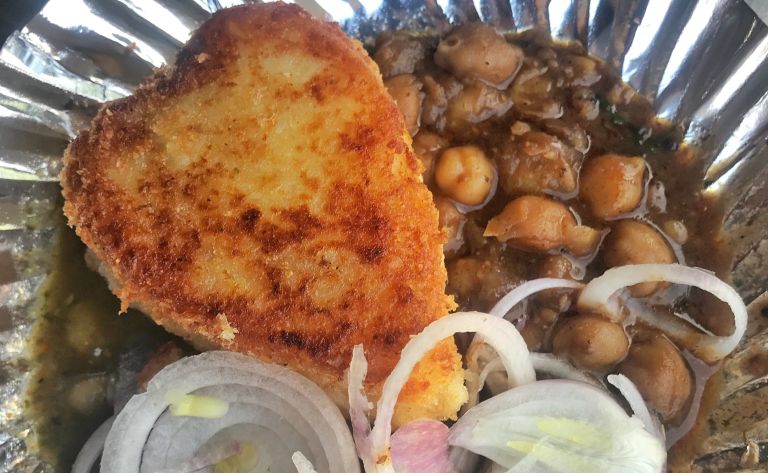 Confused with the name? Ragda Pattice is a popular street food dish in Mumbai. And it is quite similar to the chhole tikki which is the famous street food of North India. Ragda is a dried white peas cooked with a variety of spices while Pattice (patties) are mashed potato cakes. The patties are usually salted and not spicy. We recommend you to try this one out!
Where: VIG, Chembur
12. Pav Sandwich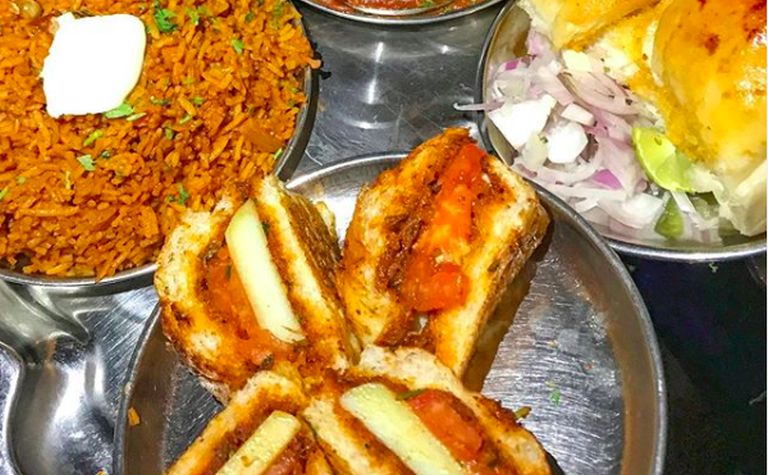 JB Sagar, Ghatkopar, is a roadside Pav Sandwich takeaway joint that's been there for many years. It is super famous for their delicious Pav Bhaji, Pav Sandwich and Tawa Pulav. It is one of the best late night eateries!
Where: JB Sagar, Ghatkopar
13. Masala Vada Pav
Mumbai is all about Vada Pav! The biggest perk of staying in Mulund is that you get to eat this yummy dish here. It is one of a kind vada pav with the pav being smothered in butter and a special red masala. Sounds yummy? Go and try yourself!
Where: Masala Vada Pav, Mulund (opposite Kalidas)
So, all you foodies out there, which street food item you simply can't wait to try out in Mumbai? Let us know in the comments below.