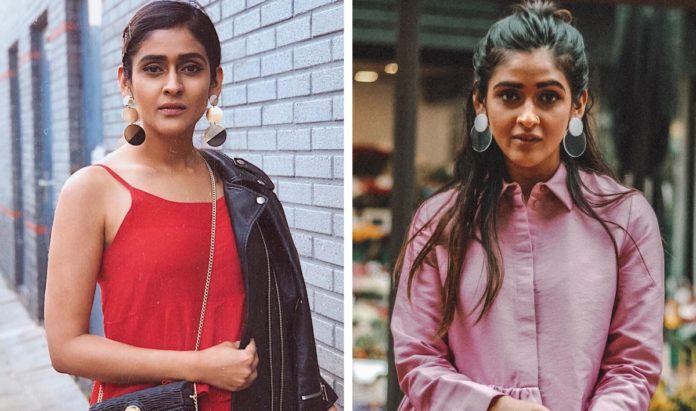 Clothing may make up the majority of an outfit, but accessories are more significant than you may think. Girls, you can rock even drab clothing if you just have the genius to accessorize it right. If you invest in the right kind of accessories you can create a million different looks with a few staple pieces of clothing. So we got in touch with fashionista and blogger Shreya Kalra to help us ace the game when it comes to accessorizing! Take notes now!
Shreya, we love the way your put your looks together with accessories. So tell us, how are accessories important in putting a look together?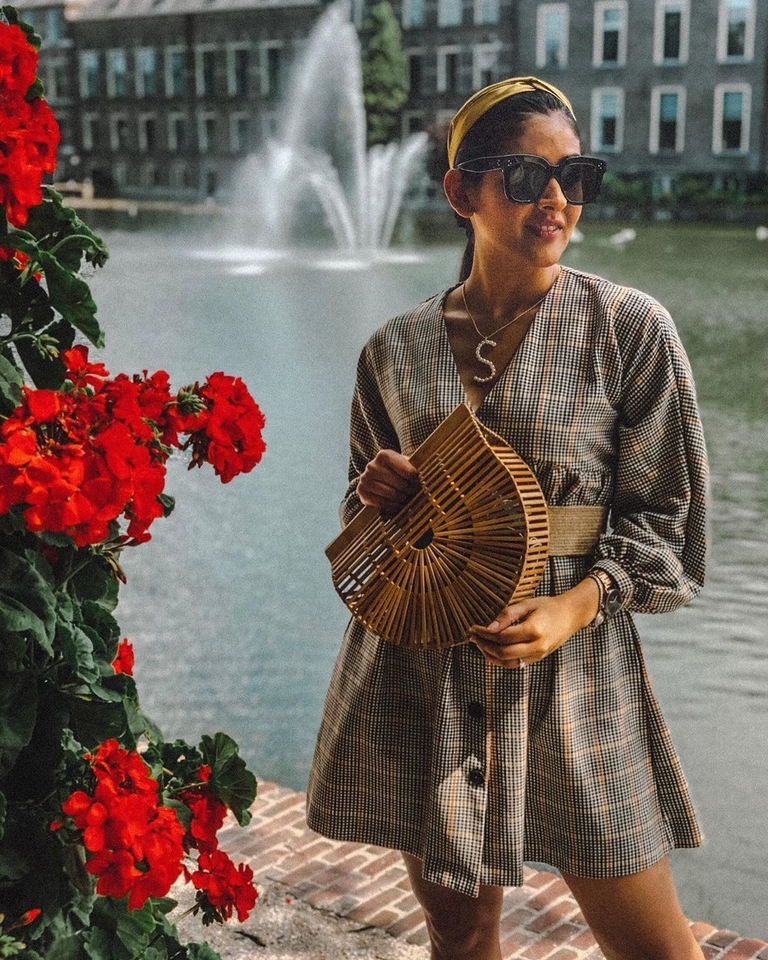 I personally enjoy playing with accessories a lot to complete my look. Does that always mean something over the top to be the centre of the look? Absolutely not. Usually, my accessories are bits and baubles to complete my look but I wouldn't say no to an ice breaker, statement number to be the focal point of my look either, like a large Jacquemus hat.
Got it. Tell us some of the major trends in accessories this season.
Statement earrings are big, no pun intended. I love the big comeback of layered gold chains with pendants. Gold medallions on necklaces. Micro bags, if we are including bags as accessories to fashion. Everything tortoiseshell including belt buckles and earrings. Shells and the nautical theme are big when it comes to holiday accessories and otherwise. Don't forget to bring back your hair clips and barrettes from the '90s too.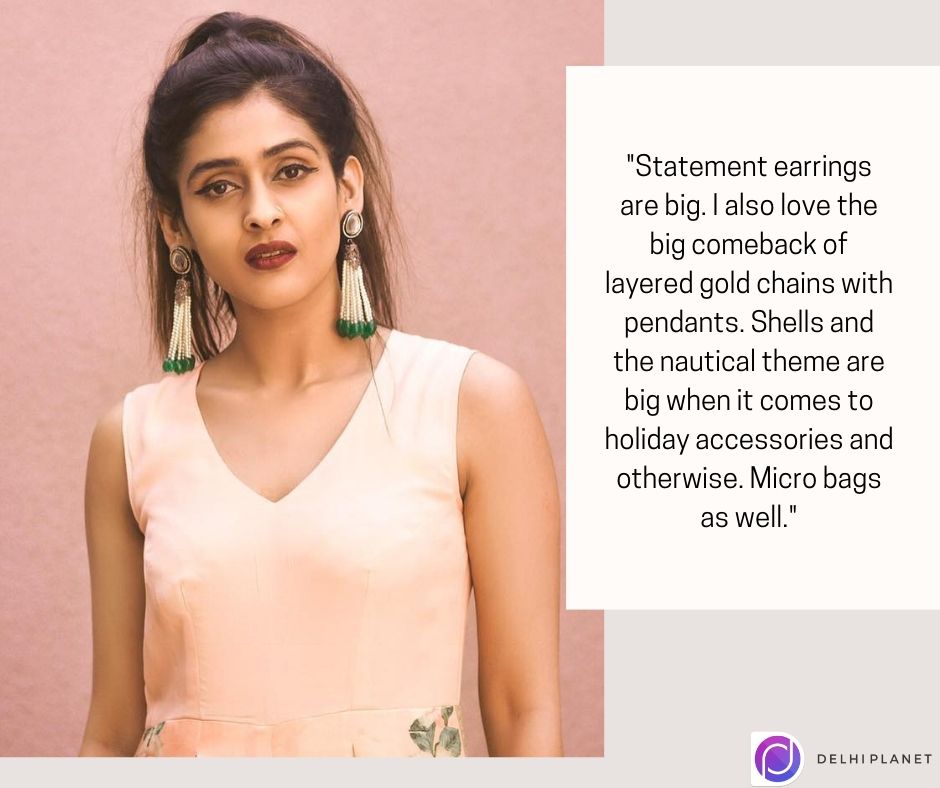 What would you say are some of the timeless pieces of accessories that every girl should own?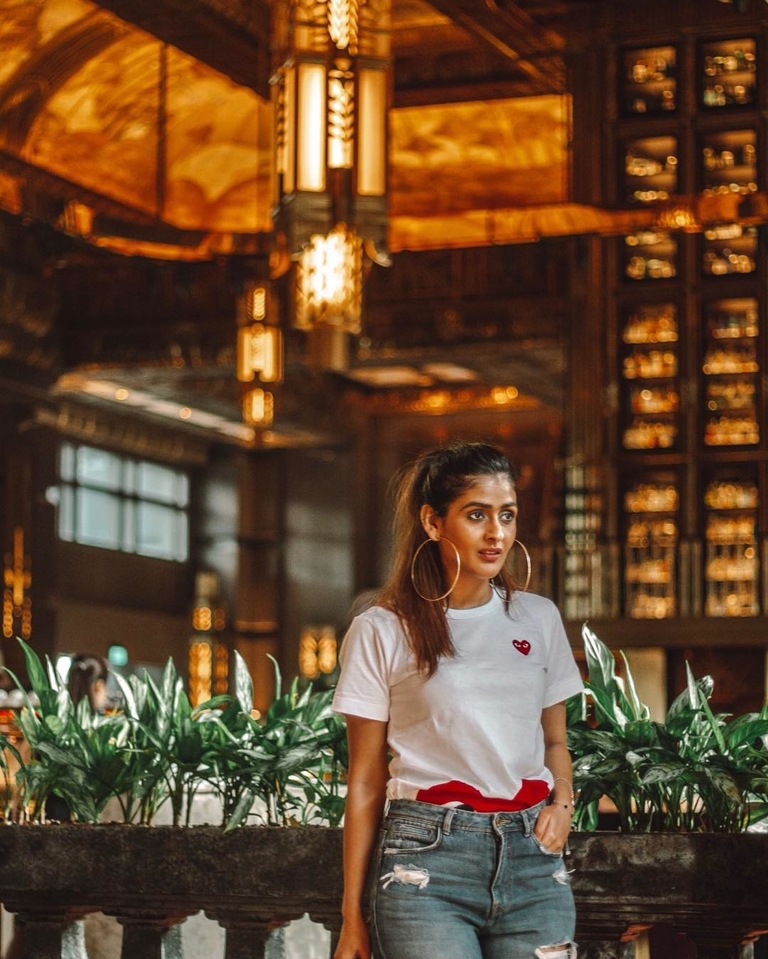 I cannot emphasise this enough but a pair of gold hoops or two are timeless. A stack of bracelets works very well for people who enjoy wrist jewellery. An evil eye on a bracelet or a necklace is timeless. A watch is timeless if you're a watch person. Pearls and pearl accents are timeless for me. Real or faux, I am a huge believer in the power of pearls. Be it in dainty pearl drop earrings or a chunky cuff with pearls.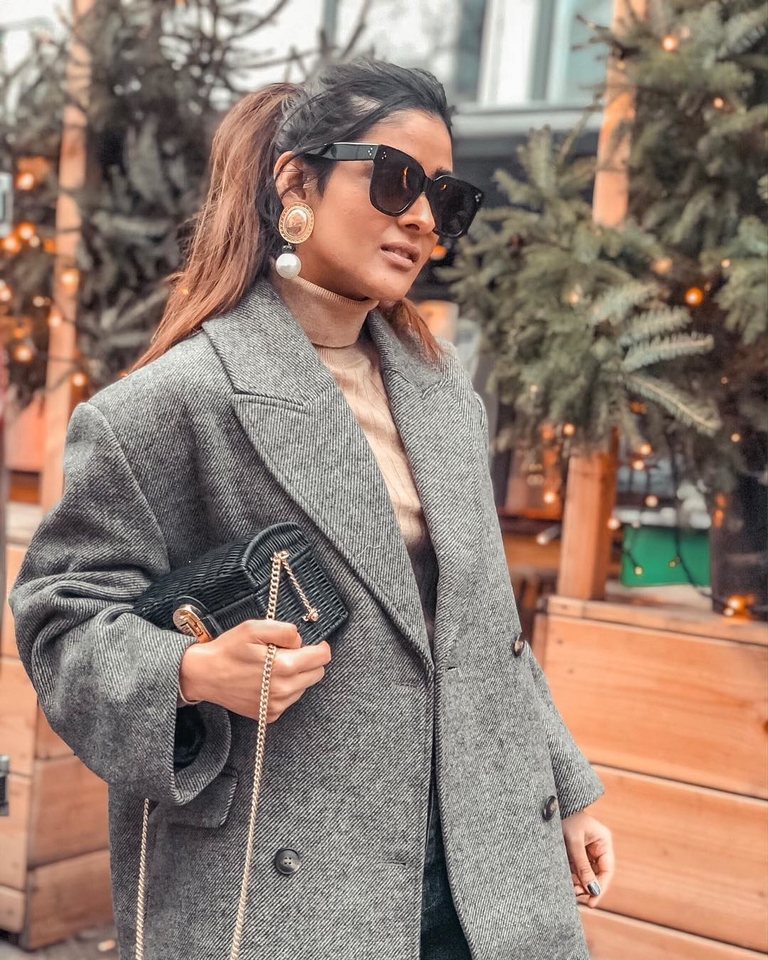 What is the one accessory that's super important on a daily basis for women of all ages?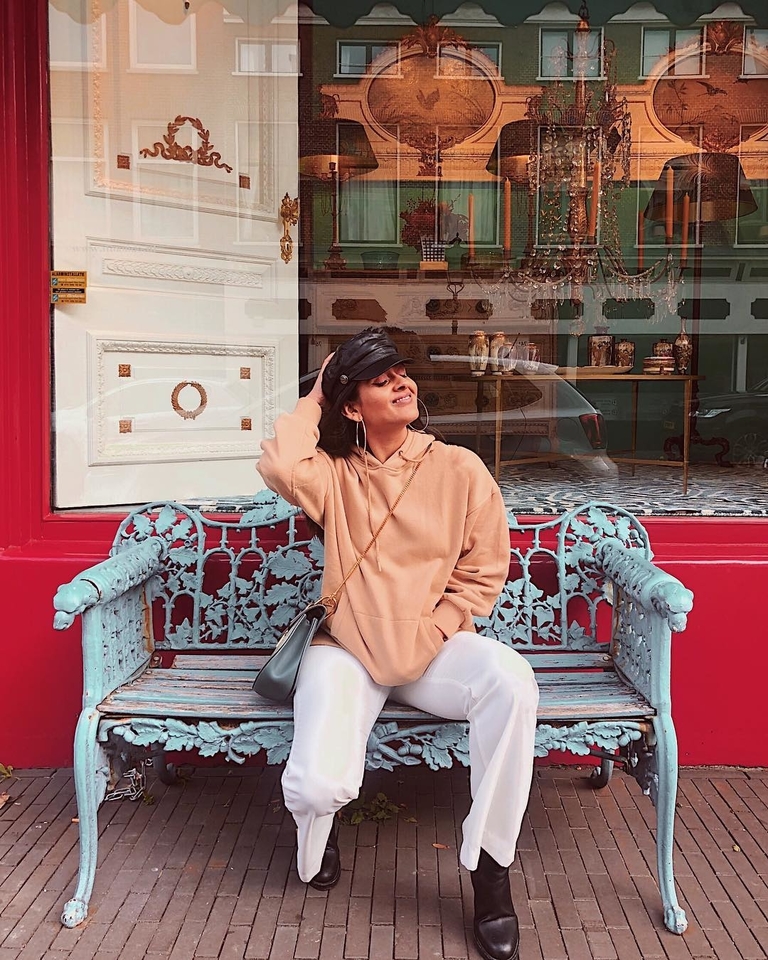 The easiest way to do it is to pick one piece that you really like and use it to accentuate a look. It could be a sentimental piece of jewellery, a utilitarian piece like a watch or even a big trend that you've been dying to try.
How can we accessorise Indian jewellery with western wear?
Jhumkis (of any metal) work so well with classics like white shirts/tee and jeans, statement silver necklaces with mono-toned cocktail dresses, looks with layers like shirts and denim jackets or waistcoats accessorise so well with Indian pieces too. Oversized blazers with Indian sort of necklaces with plain tees/camisoles paired with skirts/jeans/pants..are just some of the ways that I incorporate Indian jewellery in my western looks. The opportunities and ideas are endless, to be honest.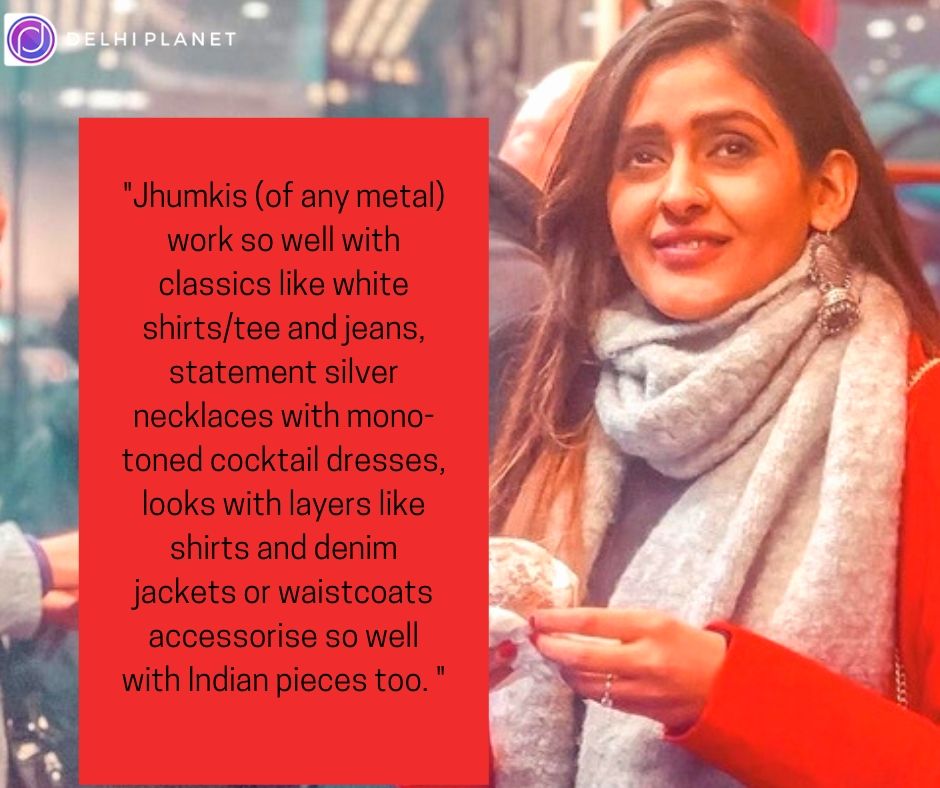 How can college going girls accessorise on a daily basis?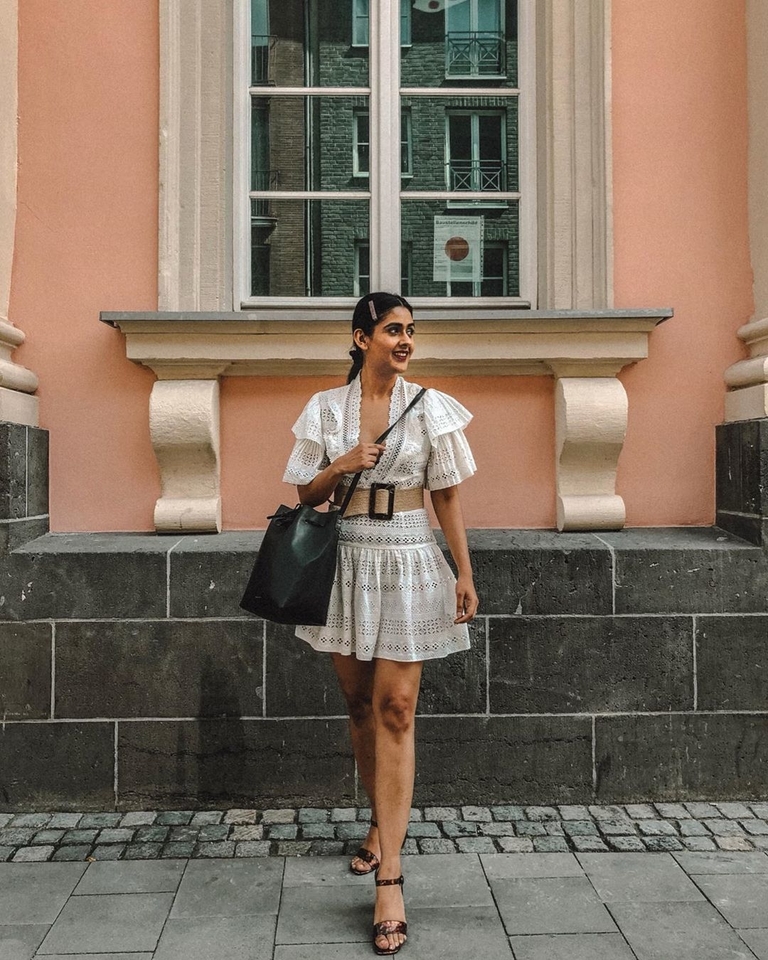 College accessories should be fun and not too harsh on your pocket. Investing in a few select timeless pieces is a good idea. As a different approach, depending on the city you live in, thrift shopping saves a buck too. Cute belts (not just over your jeans but to cinch dresses and jackets too), hoops of all shapes and sizes, stacks of repurposed bangles and bracelets, hair bands and hair clips (since they are both having a big fashion moment), Resin and plastic earrings in different colours and shapes are all good ideas for the more experimental college student.
How do you think working women can accessorise on a daily basis?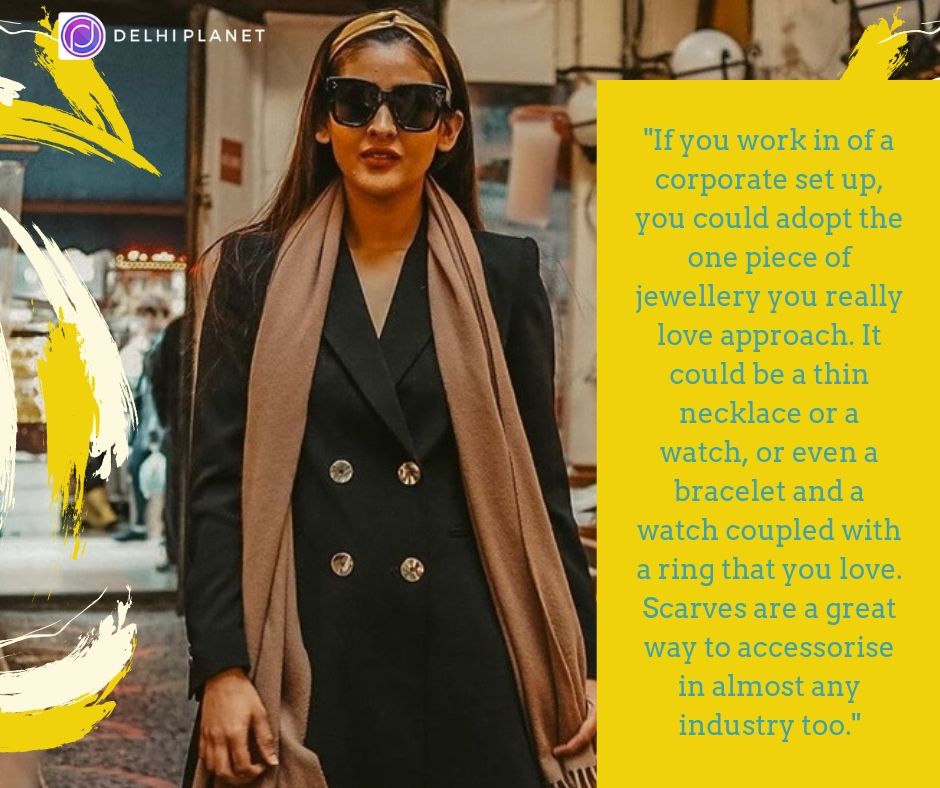 Depending on the industry you work in and whether or not you have a dress code, there could be multiple ways of accessorizing for work. If you work in the fashion industry, the sky is truly the limit. Don't be afraid to literally wear your personality on your sleeve. If you work in something of a corporate set up, you could adopt the one piece of jewellery you really love approach. It could be a thin necklace or a watch, or even a bracelet and a watch coupled with a ring that you love. Scarves are a great way to accessorise in almost any industry too.
The trend of stacking your arms with bracelets along with your watch has been quite hot for a while, any tips on how to make sure you don't go wrong with this trend?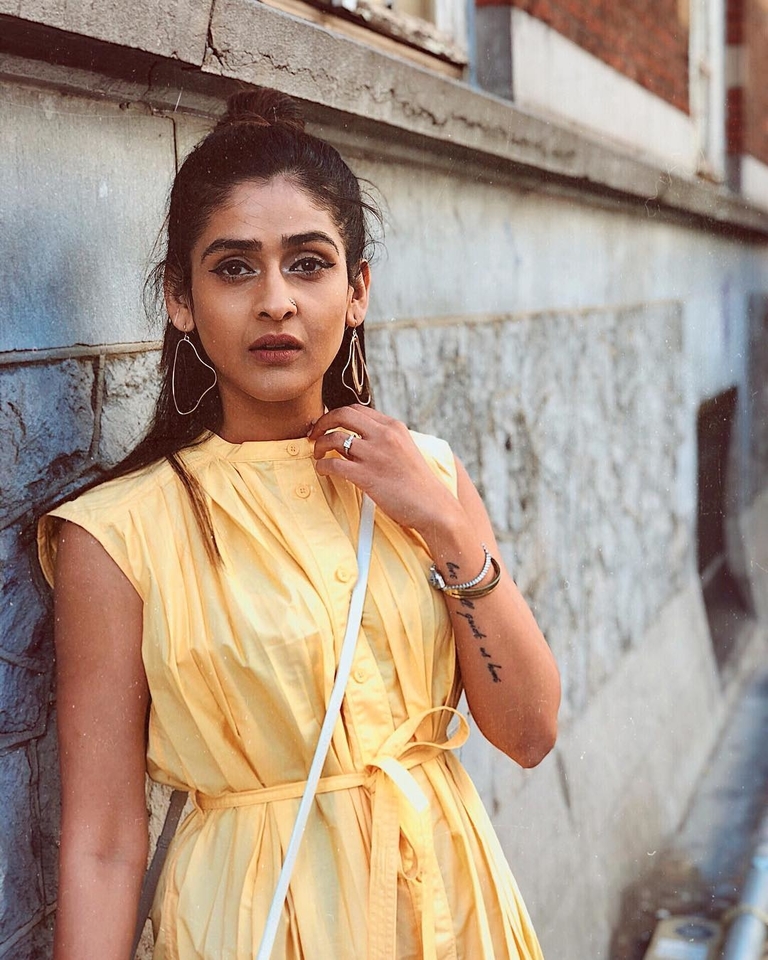 Stack it just the way you like it, is my advice. If you're trying to make the watch the focal point then stick to simpler pieces and fewer pieces. Maybe just one to complement your watch. If the watch is just a fun accessory to you then go wild with the more is more ideology. Also, mix and match metals if you like. Add rings to make the party merrier!
How can you amp up a simple look with the help of accessories?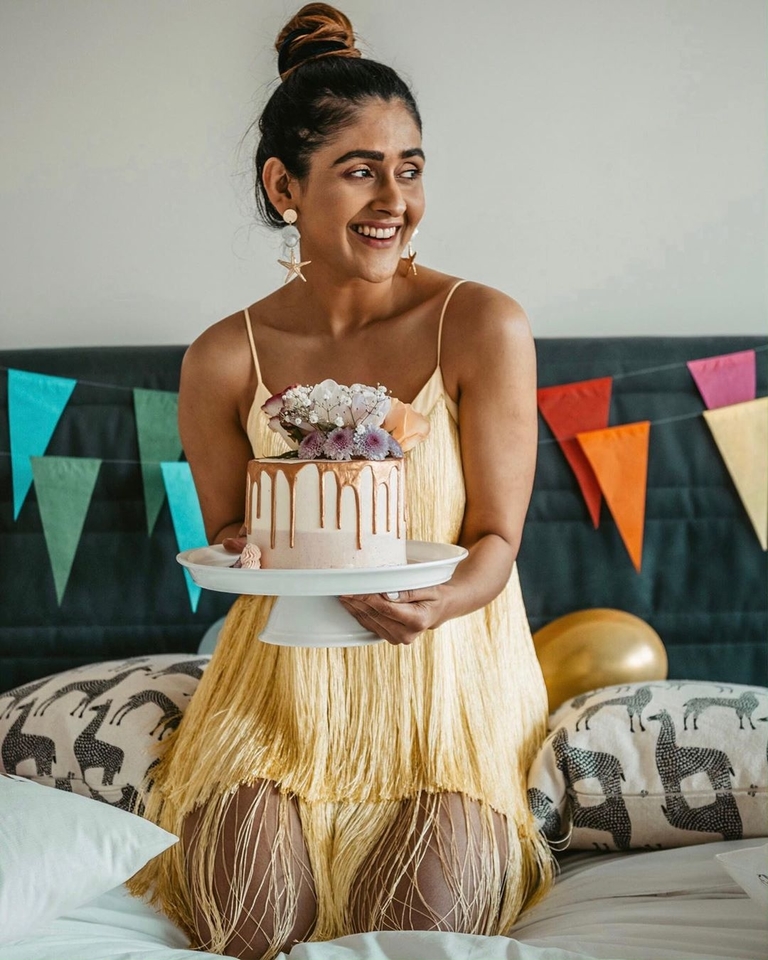 My favourite way to amp up a simple look is usually either a fun pair of earrings when I decide to pull back my hair or make a top knot. My alternative to that is doing something fun with my hair since I love hair accessories. Cute barrettes, big hair bands, fluffy scrunchies are all great
conversation starters.
Any tips on how to accessorise right during summers?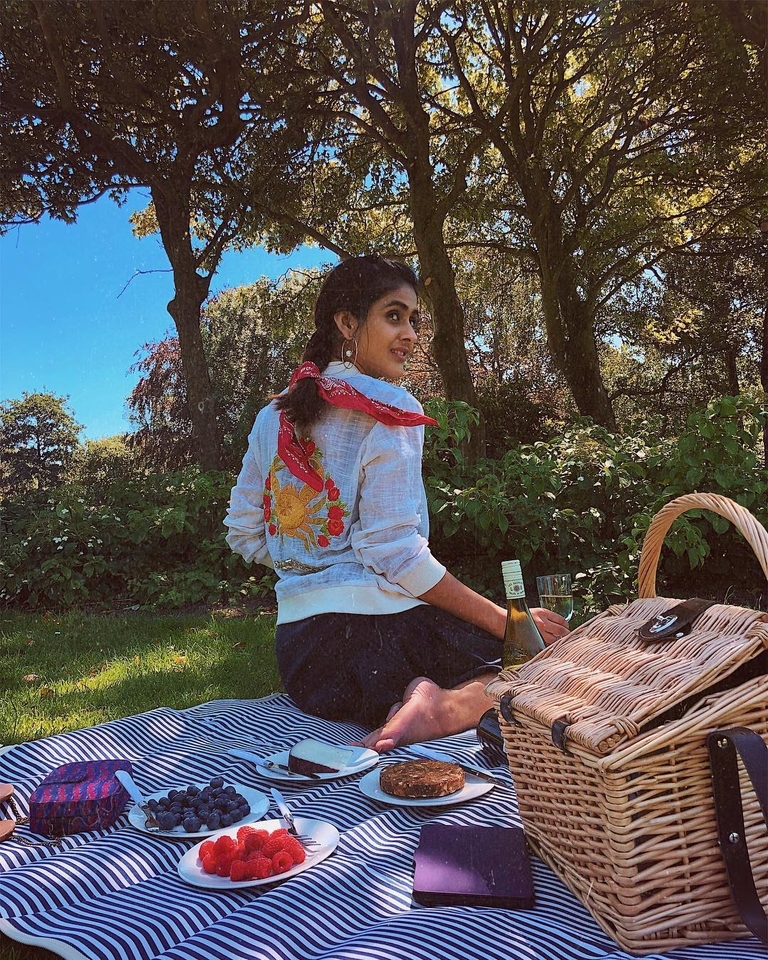 Accessories should be about having fun and you don't necessarily need to put yourself through pain to have fun with accessories. Pull your hair up with a bright printed scarf, add a cute boater hat for a holiday, a funky pair of sunnies will never disappoint or just go all bare with a nice little necklace.
Any special tips on when it comes to footwear and bags?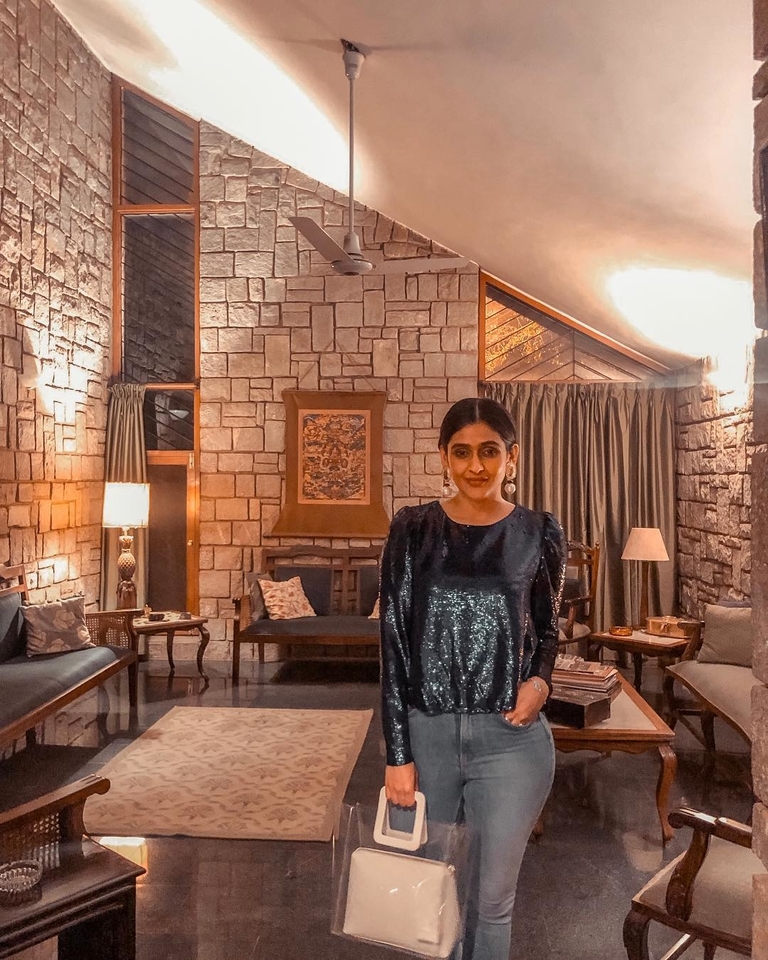 This season, clear bags and shoes are having a big moment. So anything in persplex, vinyl or any similar material is a great idea. It helps that you can accessorise also by what you put in your bag since it is on display. Micro bags and colourful strappy heels in monotones are making a big impact this season too.
What's the kind of accessories women can wear to work & can be used for an after-work, casual look as well?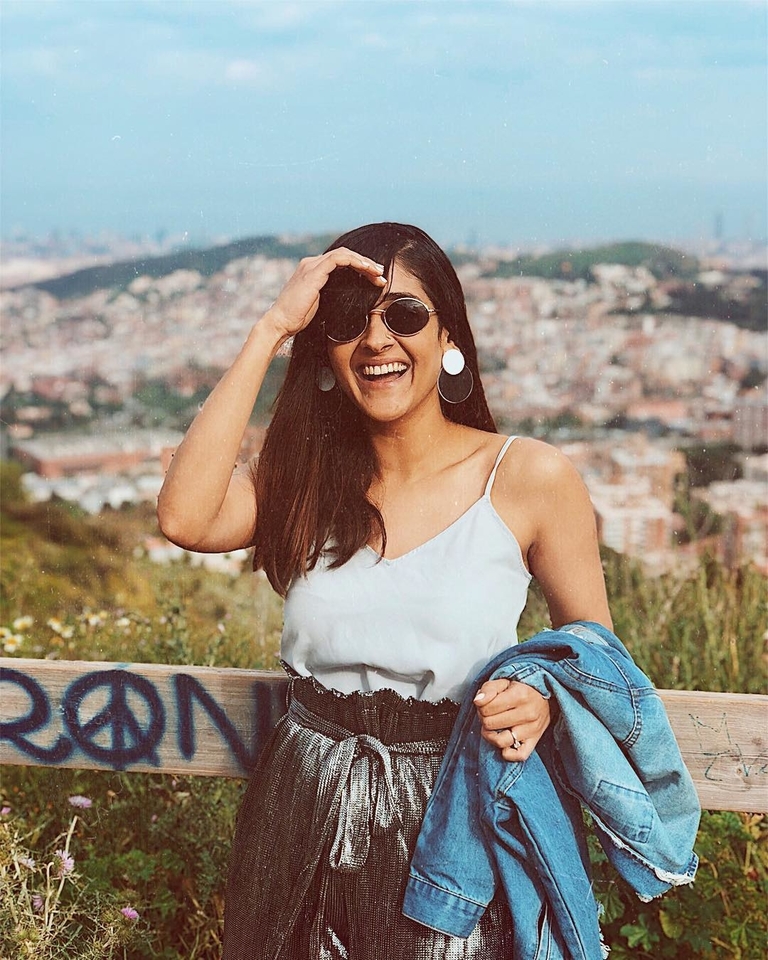 Most of what I spoke about can be great to accessorize a work look and take the same look from day to night. If you would want to go dramatic, then trade the simpler smaller pieces for one big dramatic piece when you switch from work to evening. For instance, trade the scarf for a big pair of statement earrings.
Can you tell us about some accessories which have utility too in summers?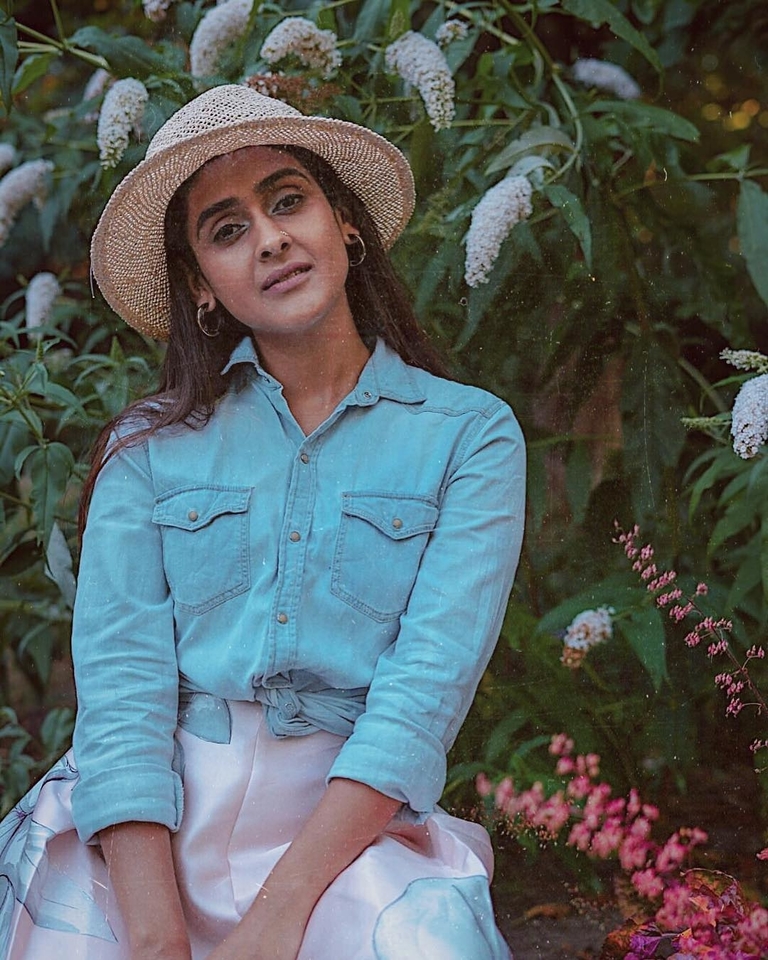 Like a hat or a scarf to save yourself from harmful sunlight? A hat is great even when not on a holiday. A smaller less dramatic number can be
great when doing something outdoorsy in summers. A classic pair of sunglasses never go out of style and is just as utilitarian to shield your eyes. Amidst all the trend-driven hocus-pocus, remember to invest in a classic shape and colour of sunnies that you can use for all seasons and times to come.
Okay, girls, we hope you took notes and are all set to amp up your look with these awesome tips and some cool accessories!
Follow Shreya on Instagram and also check out her blog here.