Wondering what is this ALMARI all about? It's an innovative and unique concept which will solve all your storage woes. In a world where space is luxury, ALMARI is just what you need! It is a storage and maintenance service for occasional wears, business suits, and premium garments. Sounds super useful, right? You no longer have to carefully iron, pack and store all your expensive garments. Because ALMARI has opened its services in our own Dilli also apart from Mumbai. Read on to get all the deets!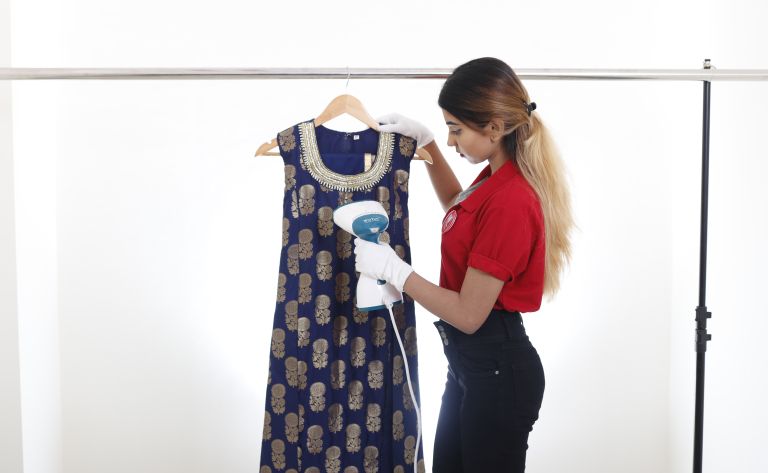 What is ALMARI All About?

ALMARI is a service which allows you to preserve your occasional wear and premium garments in a safe, secure and careful manner and deliver them to you exactly when you need them in a ready to wear condition. Their tagline says "DRESS TUMHARE [SPACE] HUMARI"! And they really mean it!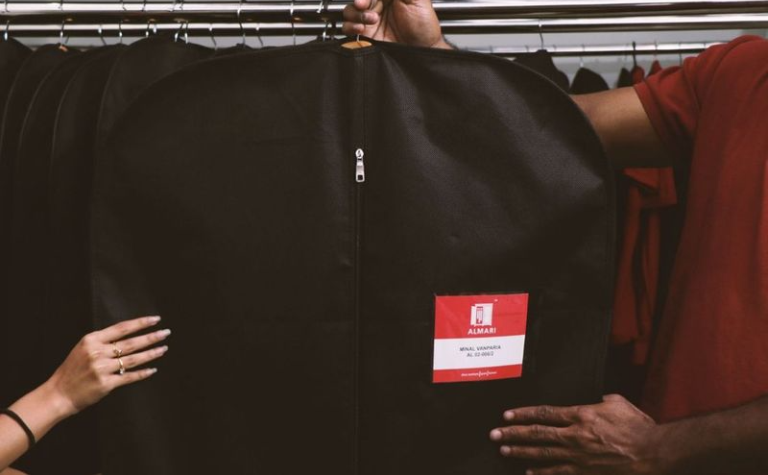 Idea Behind The Store
We got in touch with the service's founder, Leher Ali, who explained to us all about it.
"On the eve of Ganesh Pooja, I was rummaging through my closet for a traditional outfit that I had planned to wear the following day. As is the case with most of us, I struggled to find it since all my premium outfits were stuffed into suitcases. After much trouble, I found it in a rumpled, crumpled and unwearable condition. This was followed by some tiring hours of meticulous ironing and finally, the outfit was ready. This ordeal made me think and wish for space where I could keep my outfits safe, secure and in a careful manner, and yet be available when I need them."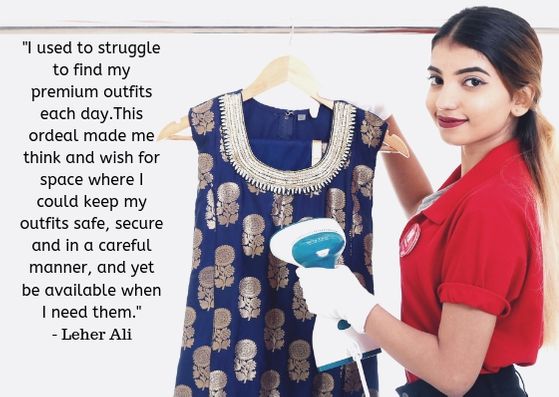 What Are The Services They Offer?

ALMARI is strictly all about keeping your clothes ready to wear! They not only offer a space to store your premium garments but they also take care of them. They make sure they are always in mint condition. Also, they even do dry cleaning.
All your clothes are kept on hangers, inside a dust-proof cover and are maintained using a garment steamer in every 15 days. Isn't it what we all want? And yes guys, ALMARI now also has an additional service of storing footwear's in a good condition all year round.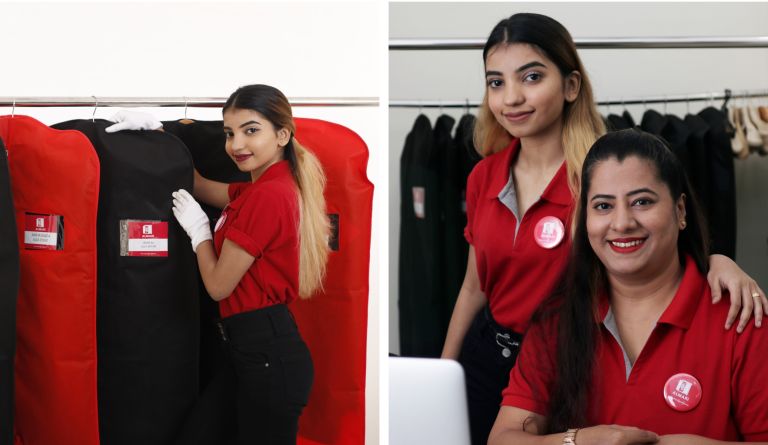 They will store your special occasion wear with extra care.
All your clothes are kept safe, secure and separated.
You don't have to go out in this summers to drop your clothes. They offer us FREE pickup and delivery service.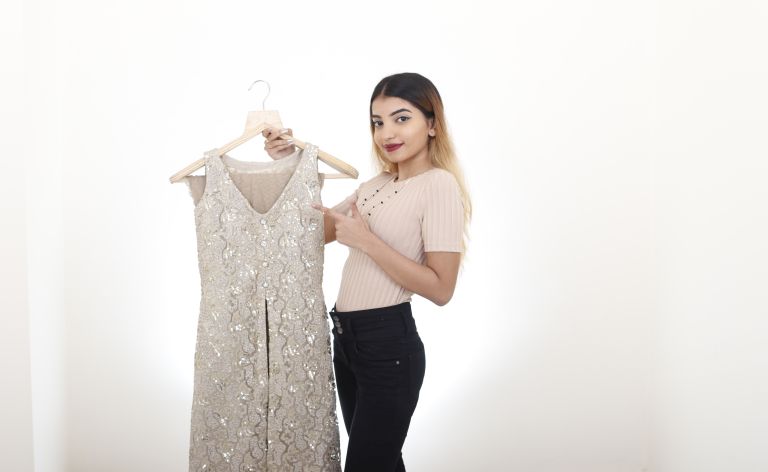 We are glad that these people have started their services in Delhi too apart from Mumbai.
Contact: 088502 37216
Check Out Their Website Here