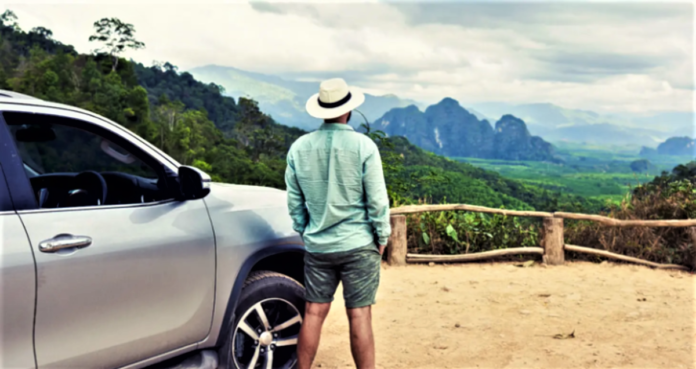 If you are an engineer in your mid-20s or 30s, odds are you are working in Bengaluru or at least know someone in your gang who works there! It's no news that the city is the bustling corporate IT hub. Which is why every now and then you need a break from that hectic life. So if you are in Bengaluru, or are visiting, then you must go on these gorgeously beautiful road trips from the city to unwind.
1. Nandi Hills
(Image Source: Photography Life)

(Image Source: Weekend Thrill)

(Image Source: thrillophilia.com)

(Image Source: ytmg.com)
If you are a sucker for sunrise then there is nothing better than visiting Nandi Hills. Best known for its scenic beauty and greenery, make sure that you leave your home early so that you reach before dawn breaks. Best known for their picturesque view, the major attractions here are the Tipu's Drop (viewpoint), famous temples – the Bhoga Nandeeshwara Temple and Sri Bhoga Narasimha Temple. The hill station is a beauty and offers a mystical view of sunrise and sunset. So head out here to experience it yourself!

Distance: 60 Km
Duration: 1 hour 30 minutes

2. Skandagiri
(Image Source: treebo.com)

(Image Source: trell.com)

(Image Source: siddeshwaratravels.com)
A short ride of about 61 km from Bangalore will land you at the doorstep of the beauty of Skandagiri. Take the NH 44 route and reach Papagni Math, park your vehicle and begin the trek. The NH 44 stretch in itself offers you amazing picturesque views to cherish. And as you trek on the hills you will witness the lush vegetation. Skandagiri is a popular peak which offers spectacular sunrise. The roads are fairly decent with very few bad patches in it but trust us the view which you gonna witness there is worth going!

Distance: 61 Km
Duration: 1 hour 36 minutes
3. Avalabetta
(Image Source: thetravelreminiscences.com)

(Image Source: xbhp.com)

(Image Source: Our Travel Tales)
Avalabetta is topping the travel charts of Bangaloreans and is one of the most popular offbeat travel destinations for travelers. Famous for its hanging cliff and a tiny lake it makes the place worth going at least once. The 92 km stretch is pretty mesmerizing which greenery all around. And if you are planning to visit this time, we are pretty sure you will love as rainy season makes the place more happening. And if you love beginnings or endings of the day, trust us you should witness the sunset or sunrise.

Distance: 92 Km
Duration: 2 Hours 20 minutes

4. Bheemeshwari
(Image Source: Trover.com)

(Image Source: Think Bangalore)
Have you been planning to take off from a very long time? The weather is demanding and what can be better than going on a road trip to Bheemeshwari? The 3 hours journey is most enjoyable during the winter, rainy mornings with spectacular, Insta-worthy landscapes. The roads get a tad bumpy as soon as you enter the forest area, but trust us guys that all go unnoticed once the river comes into view. Book one of the jungle lodges or just have a picnic by the Cauvery riverside to make memories which you will cherish for ages!

Distance: 106 Km
Duration: 3 Hours 5 minutes

5. Mysore
(Image Source: Events High)

(Image Source: bhagyashritravels)

(Image Source: Trover)
Have you been to Mysore Palace, not yet? Mysore has quintessential old world charm, with atmospherics to sink in. Everything from the colors, shapes, and patterns, structures and monuments are just a sight to behold. The road trip from Bangalore will offer you picturesque views which your Insta feed has been craving for so long. The major attractions you shouldn't miss out are the Mysore Palace, Somnathpur Temple, Mysore Zoo, Railway Museum, Chamundi Hills and Karanji Lake. Just get in the car and get ready to capture some memories.

Distance: 146 Km
Duration: 3 Hours 40 Minutes

6. Yelagiri Hills
(Image Source: Holiday IQ)

(Image Source: mouthshut.com)

(Image Source: MS Travel)

(Image Source: pinterest)
It's a picturesque hill station which is perfect for a weekend getaway. Get into the car and take the NH6 route which has the narrow roads and has the most scenic beauty along with unending fun and frolic. If you wanna add a new dimension to your adventure trip then you should definitely head to Ropes & Knots Adventure valley, Amirthi Zoological Park and Yelagiri forest hill. We highly recommend parasailing here for the unbelievable views, of course! Trust us guys, this destination is just as thrilling as the journey.

Distance: 145 Km
Duration: 3 Hours 50 Minutes

7. Manchinbele
(Image Source: siddeshwaratravels)

(Image Source: Holiday IQ)

(Image Source: Flicr)
Located in the backdrop of the splendid mesmerizing Savandurga Hills, Manchinbelle is a massive water body that has been attracting people since ages. Just a drive of about 2 hours from Bangalore, this place is for all the people who are suckers for gorgeous views! The very first glance of the magnificent Manchinbele will make you go aww! The drive offers stunning backdrops and the rainy season makes it look more gorgeous. The added bonus is that if you love adventure you can try your hand at raft building and kayaking which are extremely popular here.

Distance: 36 Km
Duration: 2 Hours

8. Kabini River
(Image Source: Wheelstreet)

(Image Source: Tales of a Nomad)
Wanna make some Zindagi Na Milegi Dobara types memories? Take the NH 209 route, enjoy the good roads and cool breeze and go all khaabon ke parinday just like Hrithik Roshan! Your final destination Kabini River is a mesmerizing confluence of green meadows, serene outdoors, wildlife and tranquility. And what could be better than going in the monsoon season? Pack your essentials and get going!

Distance: 209 Km
Duration: 4 Hours 40 minutes
(Featured Image Source: thrillophilia)