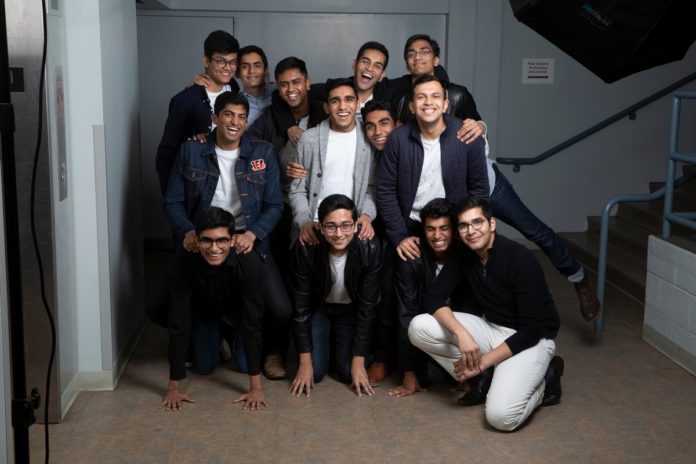 One of the best things about music is probably the fact that it knows no boundaries or restriction. And Penn Masala proves exactly that. It's world's first South Asia A Cappella group, all the way from the University of Pennsylvania in the US. It was formed way back in 1996. And since then the group has been living up to its legacy, changing members with the college batches. The group has definitely arrived over the years and have performed for President Obama, the soundtrack for Pitch Perfect 2 and at IIFA & Star Screen Awards and many more such events.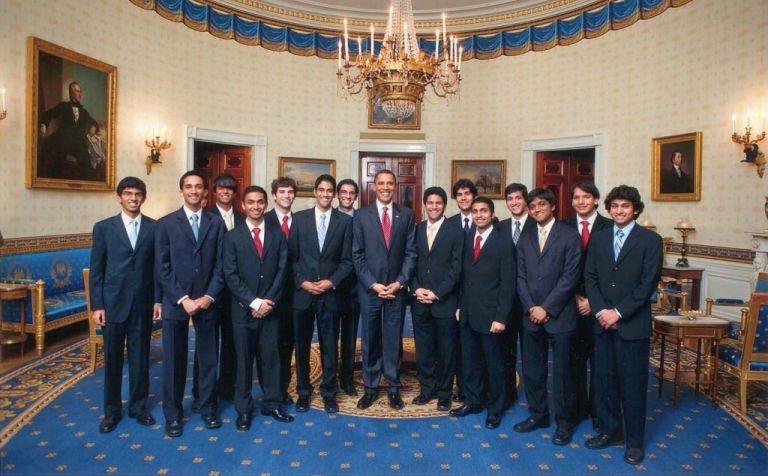 Winning the hearts with their amazing music, the group includes 13 members- Shaunak Kulkarni, Ajay Vasisht, Anvit Reddy, Anirudh Bikmal, Harsh Meswani, Kushal Modi, Dev Singhal, Aveek Ganguly, Shrivats Kannan, and Partha Rao. The best part about them? They sing in Hindi, mixing the Eastern & Western tunes together, which sounds fantastic! Since 21st of June each year is celebrated as World Music Day, we got in touch with band member Shaunak and others for a candid chat. Read on!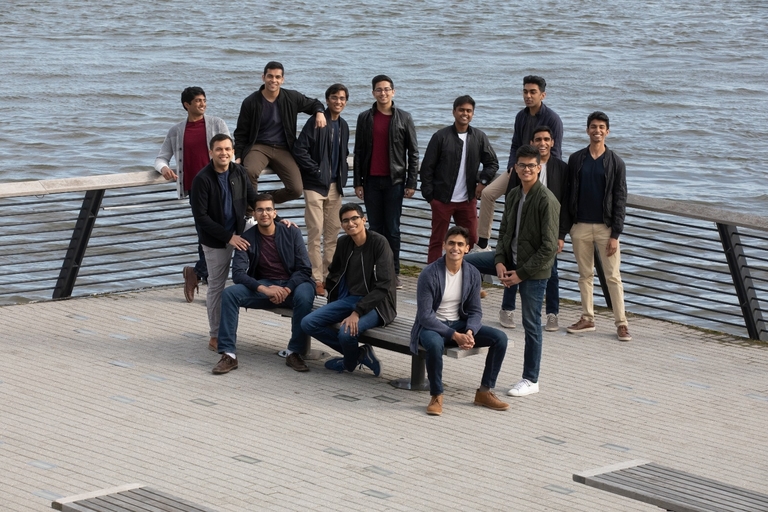 Hi guys. First of all, briefly, tell us who does what in the group, we counted 10 of you!

Hello! We are the world's first South Asian A Cappella Group, and we currently have 13 members. The lead singers and beatboxing members keep on shuffling so there are no set musical roles. But apart from music, there is a lot that goes on in the background. We work on various things such as marketing of the group, social media, and creating music videos.
Sounds interesting. Can you also tell us where are you all from- is everyone in the group American or you all are from different parts of the world?
Definitely, most of us are Americans and there are a bunch of people in the group that are from India. This year one of the members who graduated is actually from Dubai. But yes, a lot of members are American but we do have India, Dubai and different places like that.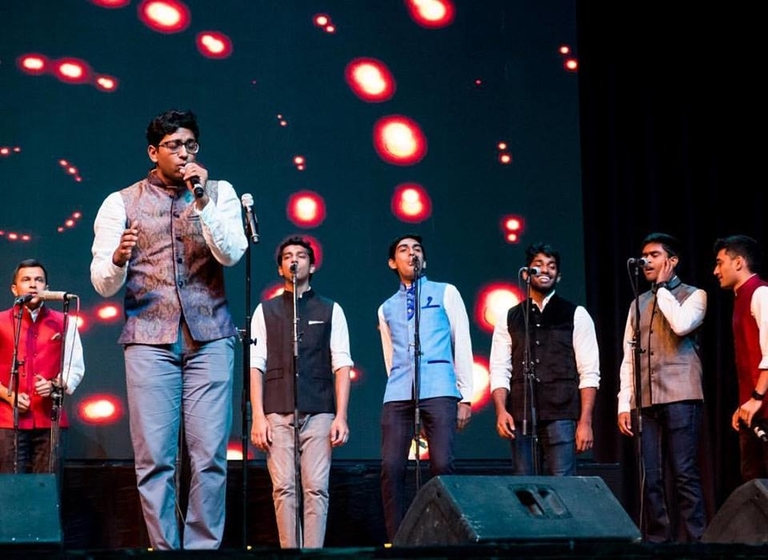 So, we have to have to ask! Penn Masala is a legacy. What inspired you to be a part of it? And how does it feel, now that you are associated with something so huge?

Shaunak: My first exposure with Penn Masala was sometime in high school when I watched a couple of videos. And I immediately fell in love! Personally, I have no musical experience and I didn't sing before college. But when I got Penn I knew I am gonna try because I was so excited about being a part of something great. It really feels great to be a part of a group like this. Obviously, there is a lot of history and a lot of things the group has done in the past and I feel thankful to be associated with it.
We can't help but ask, all your parents must be Indian, at least in their hearts! What do they think of you singing?

Yes, all our parents are Indian and I think they love it, especially a lot of people who are American and are living in the US. I think their parents are proud and the fact is that in some ways their kids are keeping their Indian heritage and Indian identity really close. Yes, they have been very supportive. So, we are thankful to have them and they even come to our shows whenever it is possible and support us in every way they can.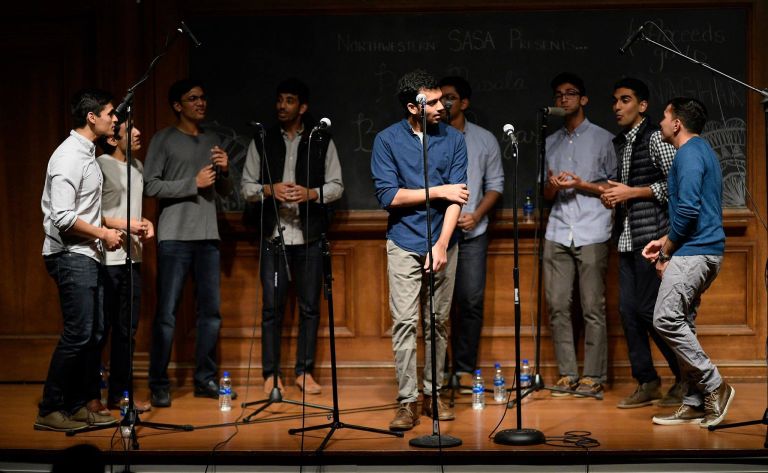 What would you say the group and its music is all about?

Penn Masala is a South Asian Cappella Group and the idea was originally started way back in 1996 to bring South Asian flavour into music. It was growing, especially in college groups back in the time. Slowly it developed into fusion music and how we can bridge together both English and Hindi music. A lot of people identify us as Americans but all of us have some kind of Indian heritage and we wanna keep that alive.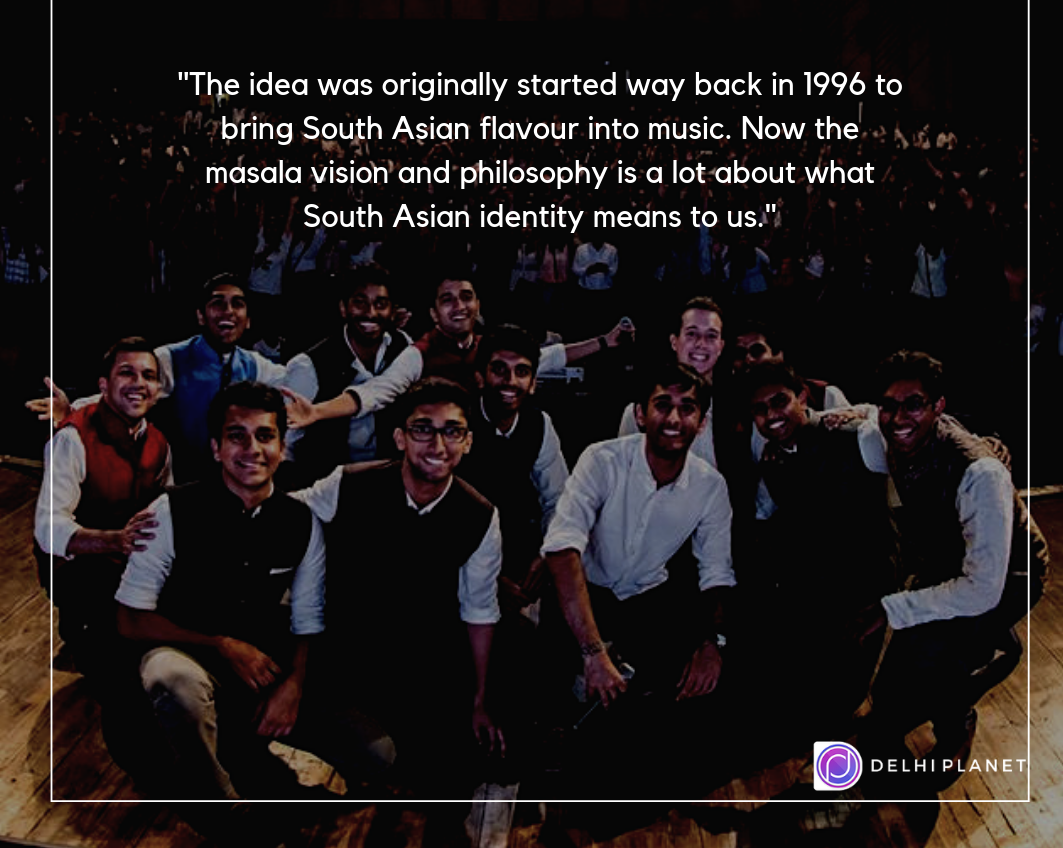 So, now the masala vision and philosophy is a lot about what South Asian identity means to us, like South Asian origin. And this what we try to give out the message through our music videos and social media.
Great. Have you guys travelled to India to perform? How was it like, any memorable moments?

Yes, we do try to come to India every few years and last time we came it was Summer 2017 and before we were there for Summer 2016. It's obviously a very humbling experience. It's great to travel around in India like the city to city, meet amazing people and without them, we would have been nothing. It's amazing as we are able to connect with the fans as we are based in the United States.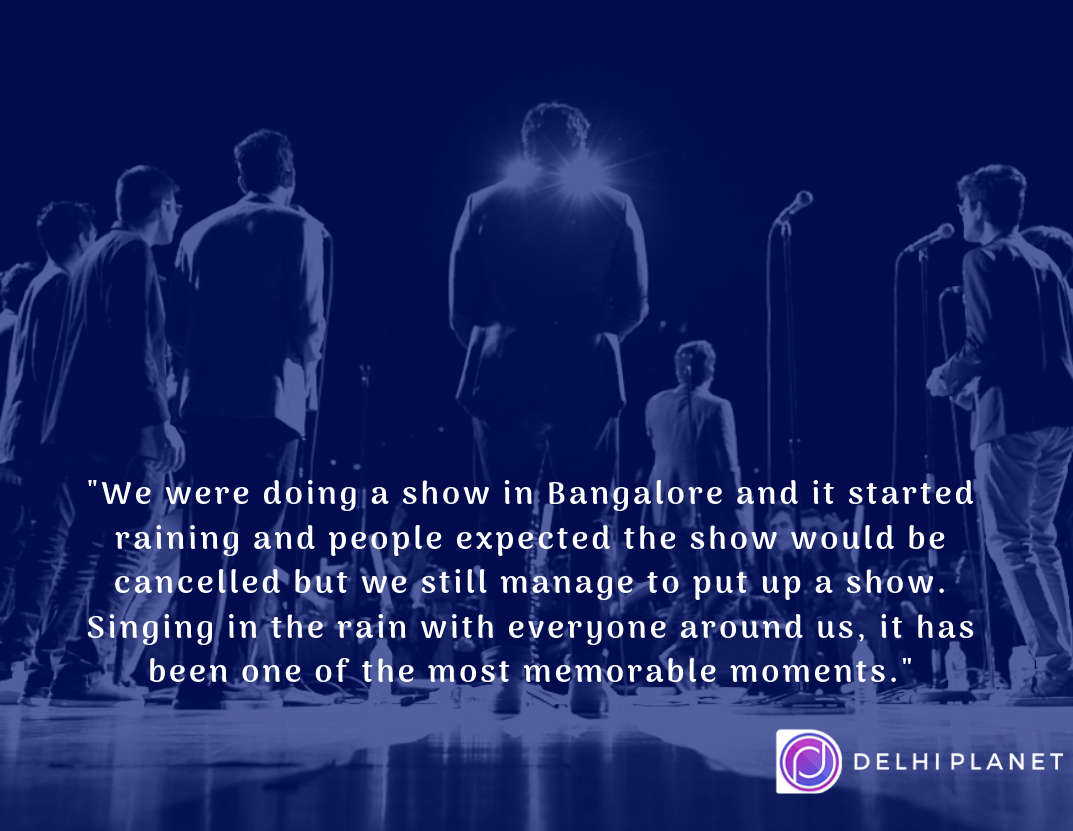 The most memorable moments will from Summer 2017, we were doing a show in Bangalore and it started raining and people expected the show would be cancelled but we still manage to put up a show and it was a very different experience. Singing in the rain with everyone around us, it has been one of the most memorable moments for many of us who were at the tour.
That's very heart touching! So, Which destination have you performed at you'd say have been the most memorable and why?

Shaunak: I think different people in the group will have a different answer to the question. But I think of the most memorable destination for me personally was London. We went to London in falls 2018 i.e. October. It was amazing to go to completely different cities. So, we walked around did sightseeing so it was a memorable trip for us.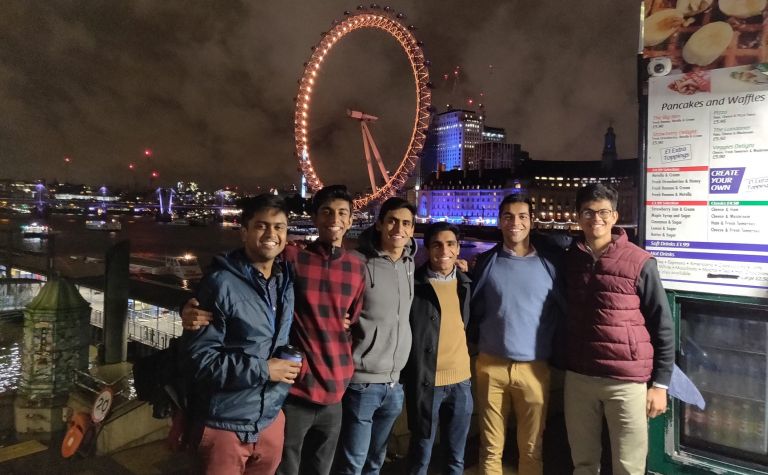 What would you say is the most exciting thing about performing Hindi music in America?

The fact for us is the very strong sense of identity. Growing up in America obviously it's a very different culture what people experience growing up in India. And being able to sing Hindi music and fuse that culture with American culture that's really exciting for us. It's like a way of sticking to both of the identities in the form of music. Apart from this its really amazing to see how much people love it, they love the music which we perform. We feel fortunate enough that people are loving our music videos, albums so that's a really exciting thing for me.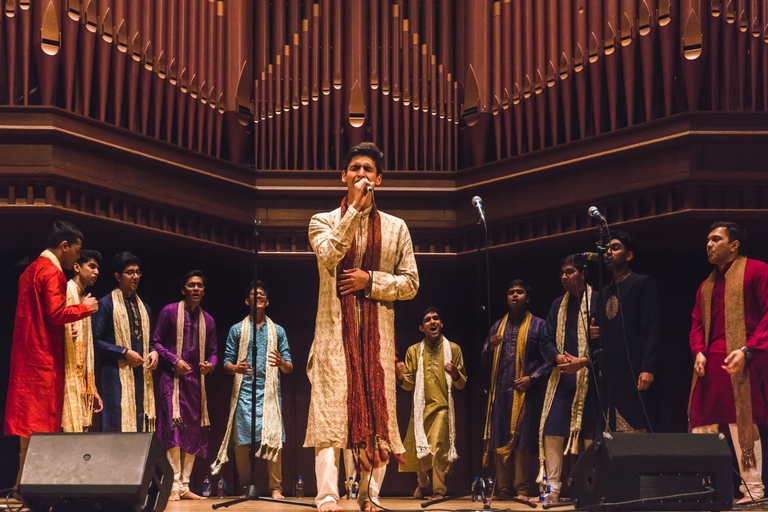 That's nice! And what excites you most about A Cappella and mashing up different songs together?

Mashing Up is a very exciting part and its really interesting to see how songs in different languages, different styles can actually fit in so well. We have a set music director and music community who is responsible for arranging the songs. Basically, for them, it's like a satisfying moment to have those 'aha' moments and they have a sense that these two songs will fit in together. So, that's what exciting about mashing up the songs. Be it your recording, jamming or practising it is always satisfying. I remember the first time I sang A Cappella it is one of the most memorable moments of my life. It's a different kind of experience like how the two songs beautifully fit in together.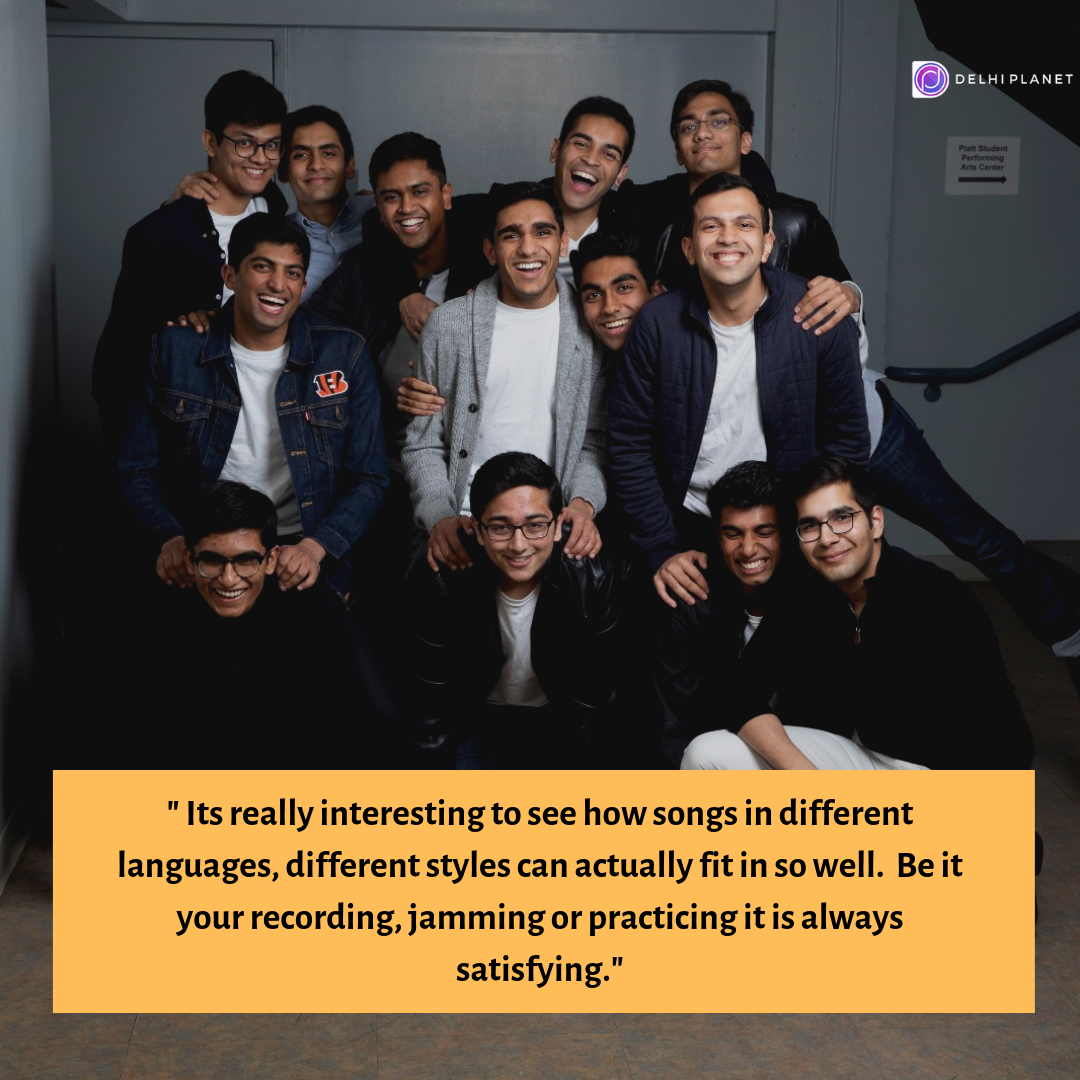 If there's a Penn Masala virgin, which track would you recommend them to listen, be it from current or previous times?

Shaunak: That's a tough one! For each of the members in the group, they have own personal choices. Personally, 'Tonight I am Loving You, Dilli Wali Girlfriend' is a good one. Another big one would be 'Viva La Vida-Jashn-E-Bahara', it's one of my personal favourites that group has made. For the Hindi favourites, 'Yun Hi Chala Chal' is my favourite masala song of all the time and also comes with a really interesting video.

We are from Dilli. So we have to ask, which are your personal favourite Bollywood singers/musicians?

For me personally, obviously, I am a huge fan of Arijit Singh, like the kind of identity he has brought in the Indian music has totally rubbed off on a lot of us. Benny Dayal is also a big favorite for a lot of people in the group and we recently were able to collaborate with him. I am also a fan of Pritam, not a singer but definitely an amazing music composer and music director.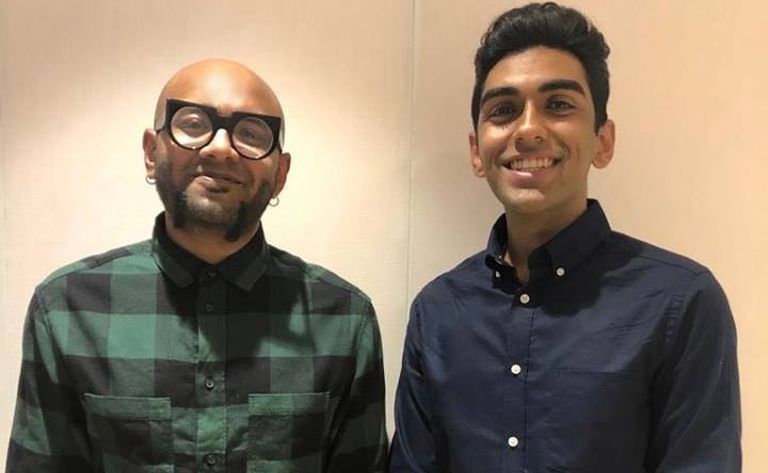 If any of you follow the Indian music scene, what would you say is currently going good for it?

When it comes to Indian Music scene I think the biggest going right now is that Arjit Singh has taken a large part of it. All the music thing was there in the past but Arjit has totally redefined it. Another interesting thing is that Punjabi Pop music has come to the forefront. I have a lot of Punjabi favorite songs and I guess a lot from the group as well have them.
If given an opportunity, which singer would you want to collaborate with?
Shaunak: I would love to collaborate with Arijit, I am really really a big fan of him. Apart from that, we would also love the opportunity to collaborate with Ed Sheeran, he has an amazing voice and lyrics and it would be really awesome to collaborate with him.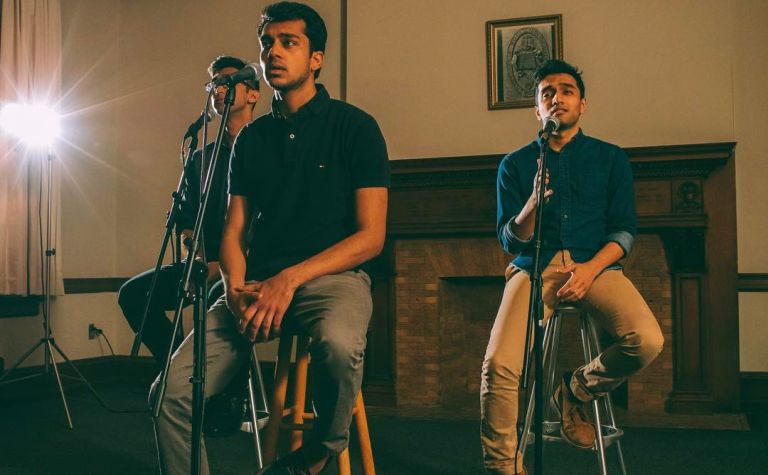 Lastly, what would you say music means to you?

Shaunak: As I said I come from no musical background and I didn't sing at all before joining Penn Masala. How people say that you should try different things, stick to your comfort zone and that's how now music literally personifies me. For me, music symbolizes a sense of aspiration and finding inner passion. Apart from that as I said Penn Masala is all about connecting with your inner sense, connecting Indian and South Asia groups in some of the other way. So, music means identity to me and a sense of belongingness.
(Featured Image Source: facebook/Ajay Vasisht)