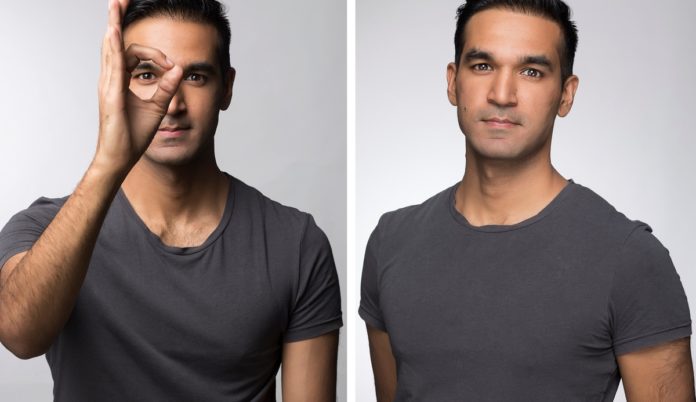 We're sure you have heard about the benefits of Yoga numerous times. But how many of us have actually tried it in our lives? Be it our physical or mental health, it has been proven that Yoga helps us in holistic well being. And for the unaware, every 21st of June is celebrated as an international Yoga day. So, on this occasion, we got in touch with Zubin Atre, a renowned Yoga coach & sports Yoga specialist. He also happens to be the founder of Atre Yoga. And we caught up with him recently to chat about his passion for Yoga and much more!
Hi Zubin. Can you tell us about Atre Yoga?
Atre Yoga is a methodology where a set of asanas are practised and learned with the idea that all human bodies are unique. They have different levels of flexibility, strength, stamina. Their health conditions and medical histories are different and goals are unique too. The philosophy behind yoga is to make it more approachable, accessible and less scary.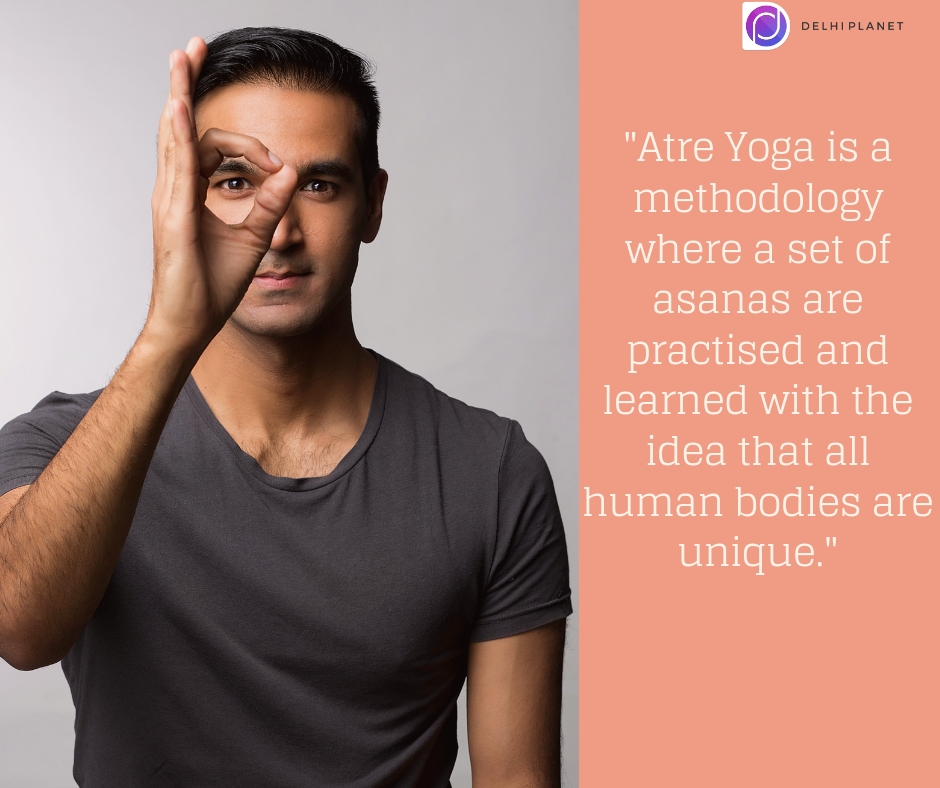 The whole idea is to help you build up your muscle memory. So that when you don't have a teacher around you-you're still able to practice the sequence and set of asanas at your own. Atre Yoga simply checks the person's flexibility, level of strength, problem areas and challenges.
That sounds really interesting. We got to know that you are a sports Yoga specialist as well. Can you tell us all about it?
My job as a sports yoga coach is to help athletes to achieve their goals. And there are many ways and approaches we use to help them get there. So the first job is to look at the challenge what the sport is about. For example in rifle shooting, it takes a lot to carry on your shoulder. So my idea is to first break down the challenges of the sport and understand the athlete.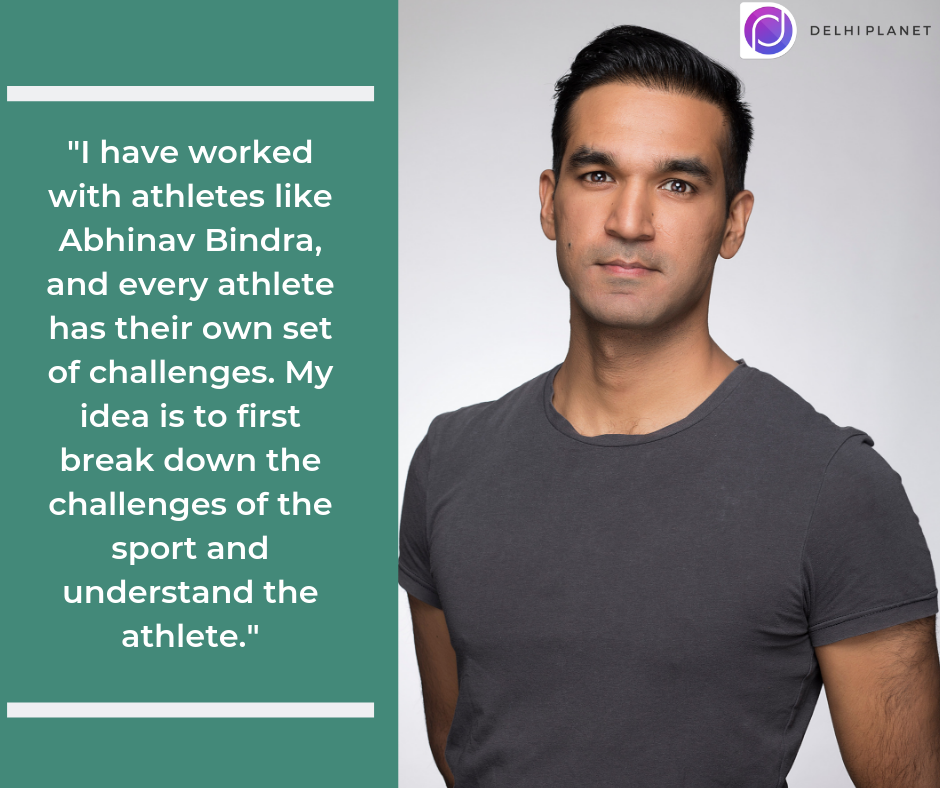 So in the past, I have worked with athletes like Abhinav Bindra, and every athlete has their own set of challenges. Sometimes people find it difficult to hold their position, sometimes they find too difficult to hold on for a long period of time. You come up with a goal, you tell me the sport or practice is and I will understand the sport and from there, I will customize the program specifically made for that particular person.
Great. You have written a book on the couple's Yoga. How do you think couples Yoga is beneficial for the relationship?
Yes, my book is called 'It Takes Two To Yoga' and it was written in 2016. And we got an amazing response and it's the first book which mentions about how two people can do yoga on one single mat. Two people connect on multiple levels, they connect physically, mentally, emotionally, spiritually- basically, the sky is the limit. It helps people to connect better, helps them to better understand and improve their emotional intelligence so that they are thoughtful about each other.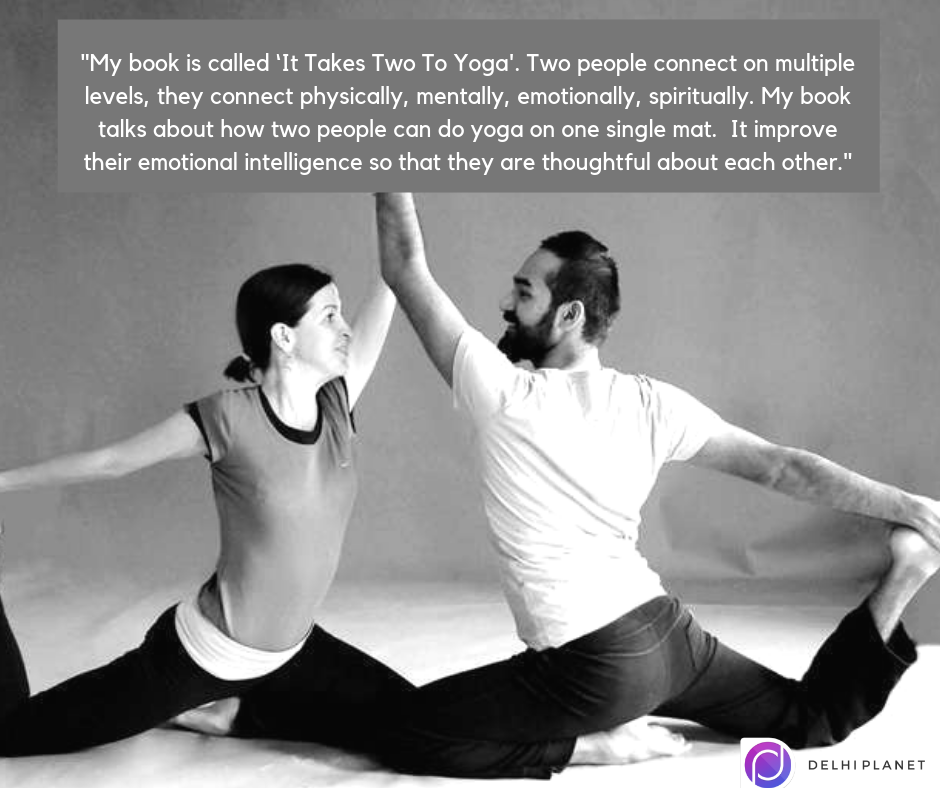 If a middle-aged person is just beginning Yoga, what easy yet effective asanas would you recommend?
There is never a bad time to start yoga. My approach is to encourage people to practice yoga. Especially if you are someone who thinks I am too heavy to do yoga, or maybe I am too stiff to go yoga, I think you should just start yoga. So that's why in Atre Yoga there are no different levels, everyone practices yoga in the same room.
The whole idea is to encourage students to learn, practice. It's all about how you see and how you feel inside. Headstands, touching the feet are all overrated, it is about how you feel inside. The things to notice are that your sleep gets better, breathing gets better and coordination with your body becomes smooth. Start little by little and find a good teacher. Make sure you just don't blindly follow others.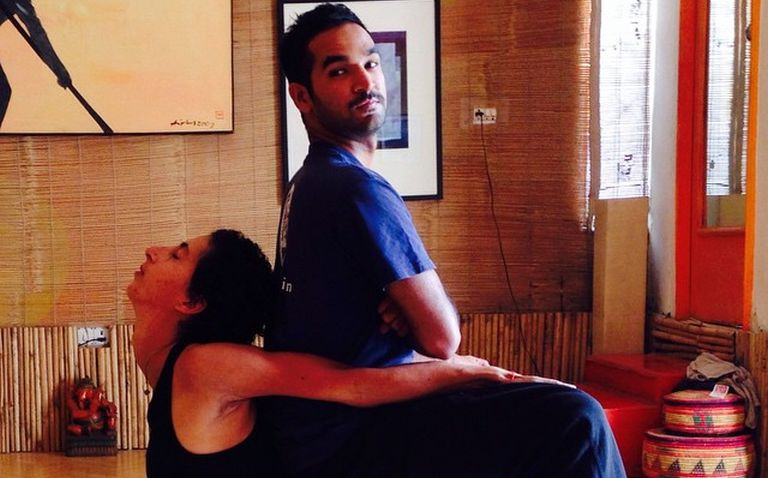 Talking of Sports Yoga, how do you think Yoga can help heal injuries and certain diseases?
Yoga helps you to prevent injuries, yoga prepares your body and mind. By learning the Atre Yoga you would see that the body responds to every situation and circumstances better. When you have an intelligent body you will see that you are not welcoming any kind of injuries to take place.
When it comes to the stressful life of kids in schools & colleges, how do you think introducing them to yoga can benefit them?
Like everybody else, kids also can feel stress. Everyone has their own learning methods, ability, speed and approach towards it. So when I teach kids, I teach them with a story because they are not going to sit through the poses and listen to boring instructions. Introducing yoga is the biggest responsibility and I am never nervous when I have to teach someone who is new to yoga, especially with kids.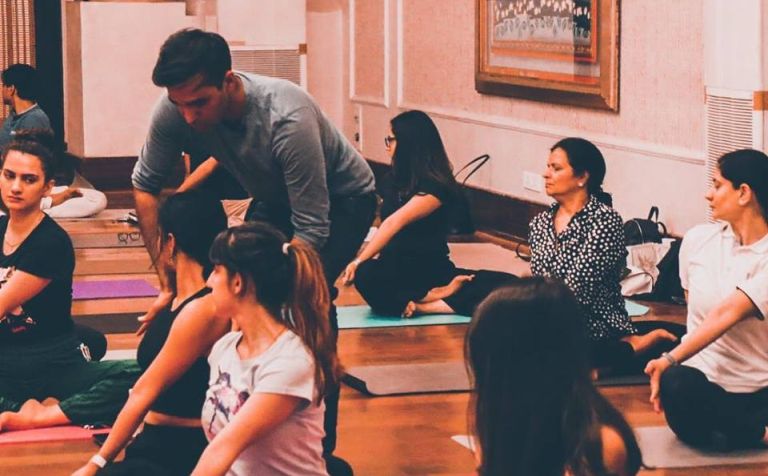 Also, how can Yoga help people in the corporate sector, where they lead a hectic and stressful life?
Corporate life is ever hectic you have to sit for a long number of hours on a chair where the spine beings to sink down which makes your muscles stiff. It would great if you start with a small set of movements, and from their build up a practice which stays with you. And if you are healthy and fit you will be able to perform better.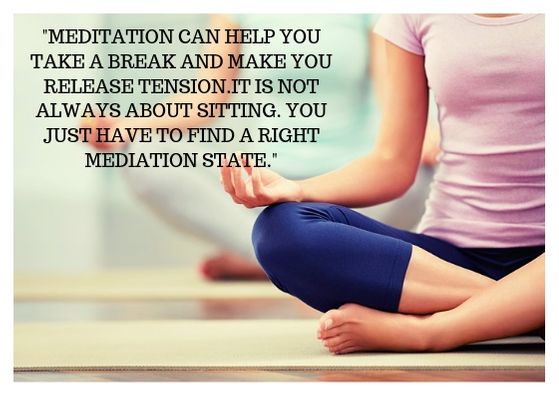 How do you think meditation can help people with a better mental well being? What tips would you give to beginners?
Meditation can help you take a break and make you release tension. Once you go that, it applies everywhere sportsperson, corporate people, space, home. It helps in the well being of the person. It is not always about sitting. You just have to find the right mediation state.
(Featured Image Source: Instagram/zubinatre)