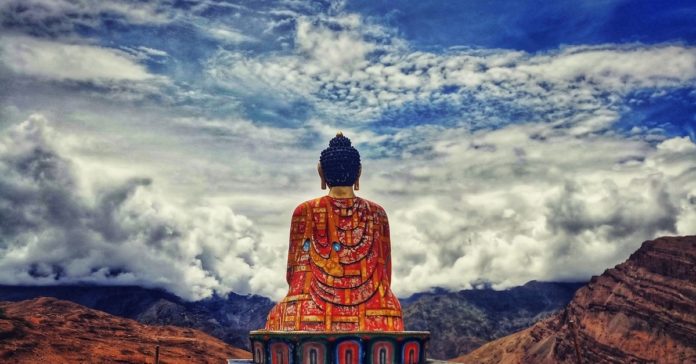 The love for mountains seems to be universal. Almost every other person we know is out on a hilly vacation or at least wants to go soon! The calm, the serenity, the peace, the gorgeous views- mountains have tons to offer us. But what if we tell you there's one such place in India itself, which beats all other hills in beauty and serenity? Well, we're talking about the land of true wanderlust in North India- Spiti Valley! With insanely gorgeous views and historical significance of Buddhism, here's why it needs to be on your travel bucket list!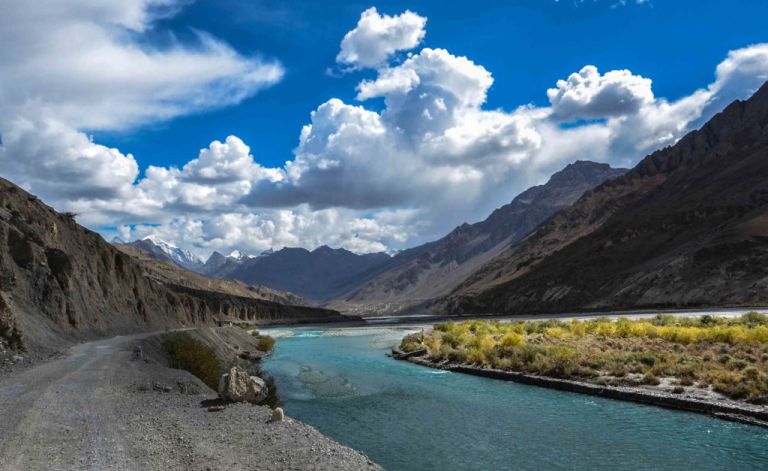 Located in Himachal Pradesh, Spiti Valley is situated at an average height of around 12,500 feet above sea level and consists of stark high-altitude alpine land. The valley is known for mystical topography, trekking routes, monasteries, stargazing spots, lakes and much more. Owing to all of these things, Spiti has become a popular destination for photographers and adventure enthusiasts. Scroll on to know about this beautiful place.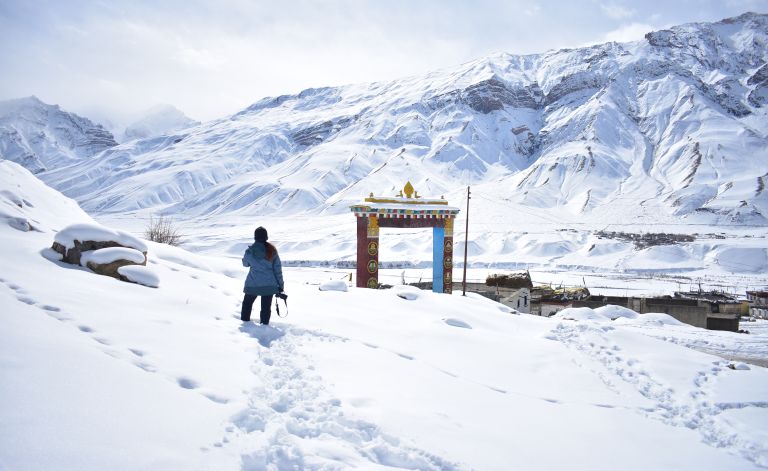 Beautiful Landscape to Explore

Yes, we are talking about an untouched paradise of Himachal better known Spiti. While you are planning to explore this place, make sure you visit these best places for an ultimate vacay experience!

1. Chandra Taal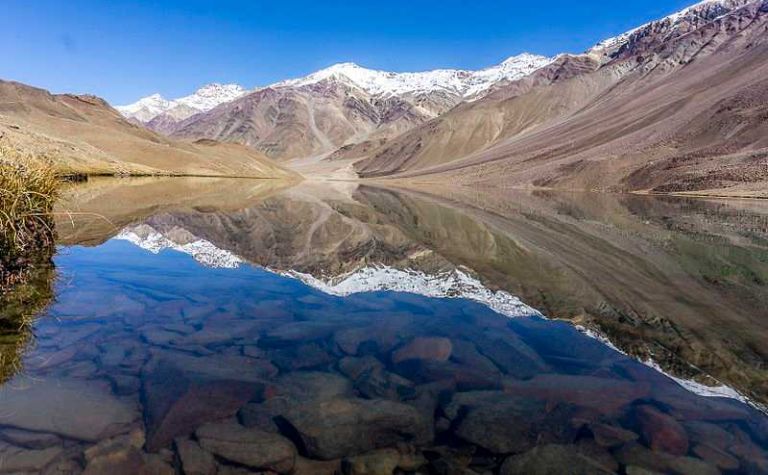 Located at an altitude of 4300 m, Chandra Taal is a crescent-shaped lake, located near Kunzum Pass. This is one of the best places to visit in Spiti and literally it is in the shape of the moon. And you know what? The colour of the lake keeps changing from blue, green to reddish and orange throughout the day. It is a popular spot for all the trekkers, as people hike through Lahaul ranges surrounding the lake and then they enjoy overnight camping at the vast green meadows! Seems straight out of a dream!
2. Dhankar Lake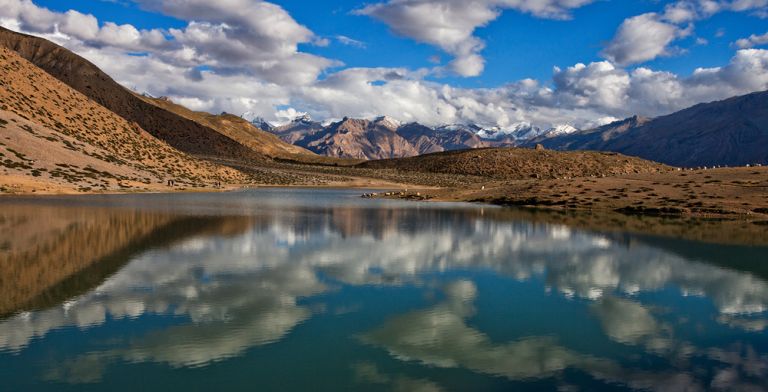 We bet the first word which comes to your mind after visiting Dhankar Lake will be spectacular!  Trek up to the Dhankar lake to enjoy the scenic view of the surrounding mountains and nearly transparent lake. First timers, this is a moderately challenging trek, so just hang in there!

3. Suraj Tal Lake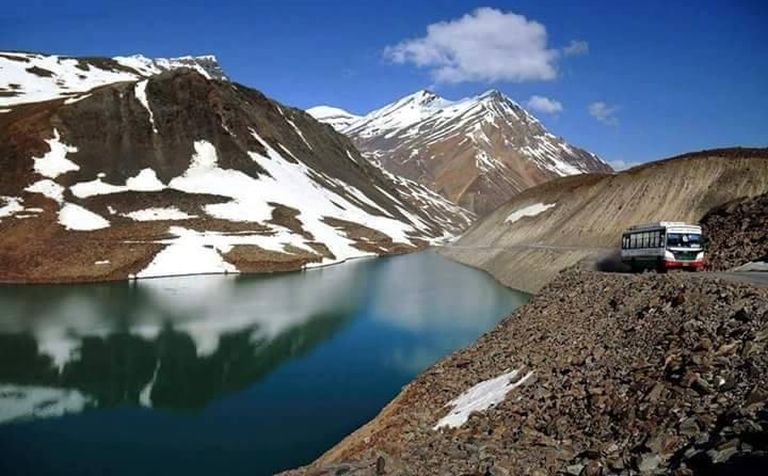 Known as the third highest lake in India, Suraj Tal lake is a gem of Spiti. Situated at 4950 m, this emerald green lake is best known for awe-inspiring views of Baralacha Pass and semi-frozen streams. Trekking, road trips, and biking are perfect around this lake and is best for photography.
4. Lahaul Valley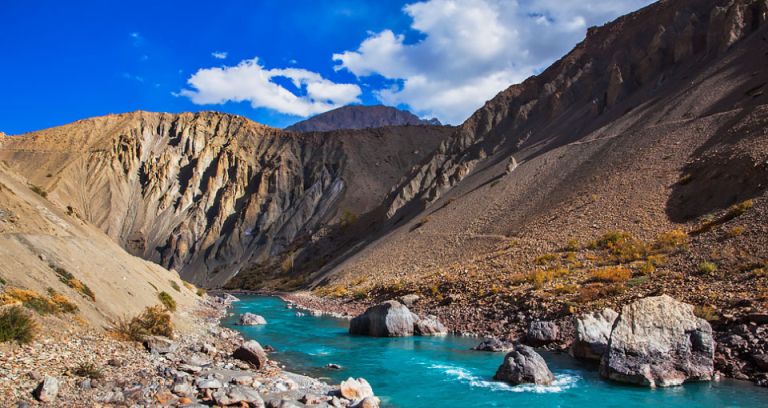 Did you know Lahaul Valley is formed by two rivers? Formed by rivers Chandra and Bhaga, it pulls maximum tourists during summer time. It is one of the most popular places to see in Spiti with unobstructed views of Chandrabhaga Range and rivers. You should definitely visit here to check out the scenic views.

5. Kaza Town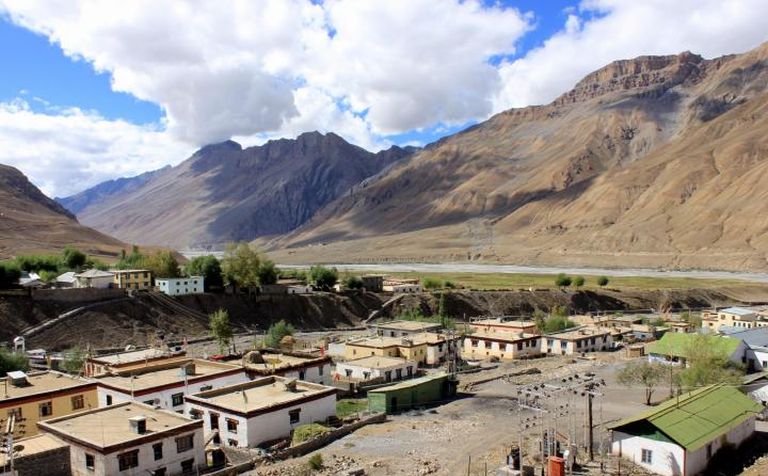 Located on the eroded plains of Spiti River, Kaza town is surrounded by cold desert land and mountains. From lakes, passes to monasteries and hamlets, Kaza has everything in store for you.

6. Pin Valley National Park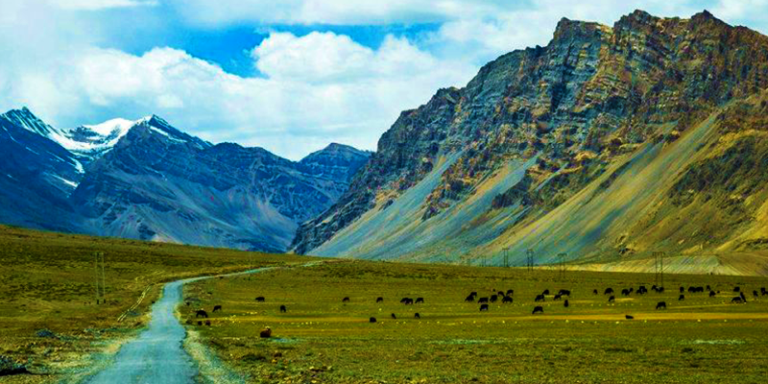 Showcasing stunning surroundings, Pin Valley National Park is tucked in the high range of Himalayas. Home to rare as well as endangered flora and fauna, this should be on your bucket list for sure if you planning Spiti Valley anytime soon. In summers, the chances of spotting wildlife increases so which is why you should start packing!

Monasteries You Shouldn't Miss Out

Apart from being an adventure spot, it is also known as a religious and cultural center for Buddhists. With so many Buddhist monasteries set up along the valley, you should visit each of them for having a peaceful time.

1. Key Monastery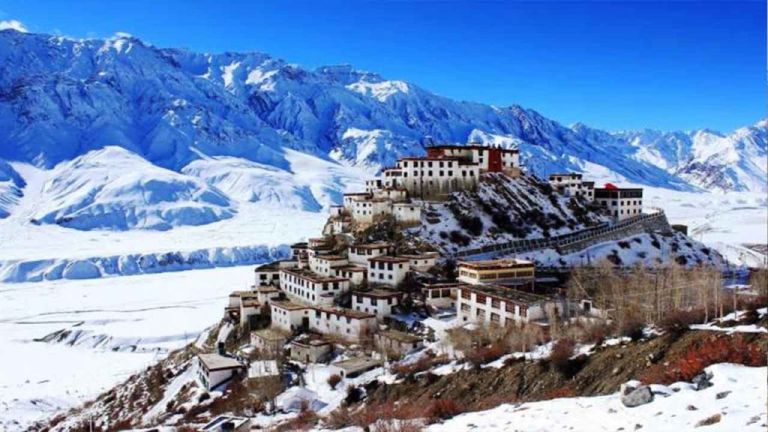 Located on the hilltop of Spiti Valley, Key Monastery is a 1000-year-old monastery which is home to around 300 lamas who receive their religious education here. Surrounded by snow-capped mountains and glaciers, it looks like a crown jewel to the entire Himachal. On one side is the magnanimous Himalayas and on the other side is the Spiti river valley. It is definitely a majestic treat for your eyes!

2. Kungri Monastery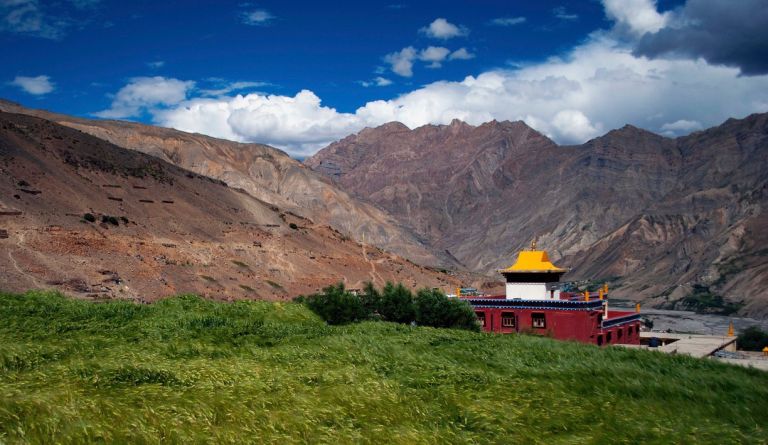 This monastery happens to be the second oldest Gompa in the Spiti Valley. It houses silk paintings of various Buddhist deities on the inner walls and showcases huge statues. The Devil Dance is performed in this monastery during the month of June and July. So, plan your trip around the month of June and July only to experience this amazing dance at this stunning monastery.

3. Tabo Monastery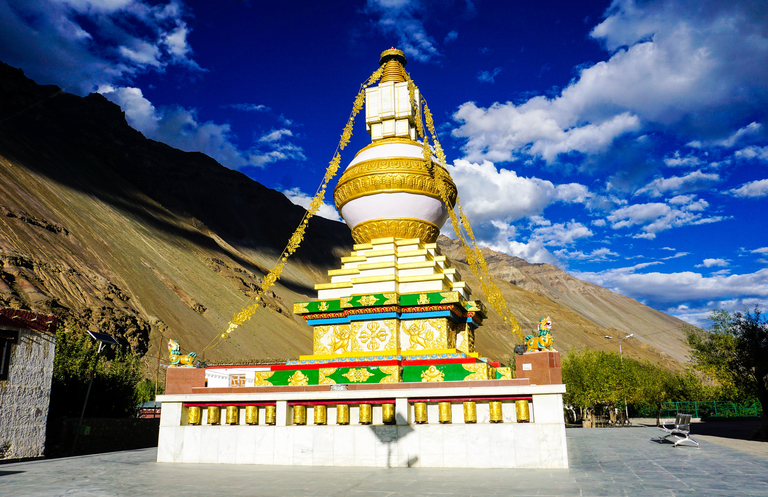 Also known as Ajanta of the Himalayas, it is one of the most popular monasteries in Spiti Valley and was founded more than a millennium back in 996 A.D. There are nine temples in the complex, assembly hall, captivating statues, incredibly beautiful artwork, and a public library. Once you reach them, don't miss out meditation caves.

What All You Can do?

To make the most of your trip to Spiti Valley, you will want to get out and about to explore its essence. There is a wide range of options which you can choose for immersing yourself in the major attractions of Spiti.

1. Trekking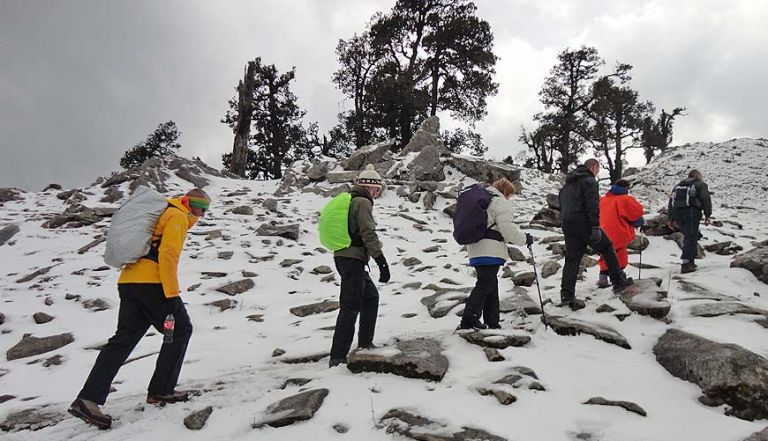 Are you adventure enthusiasts like us? Spiti Valley is definitely a place to be at. The opportunities here are almost endless. Some well-known treks are Pin-Parvati, Baralacha Pass, Parang- La, and Pin-Bhaba. Village to village treks are popular, such as the one from Kaza to Demul via Komic is the most scenic one.

2. White Water Rafting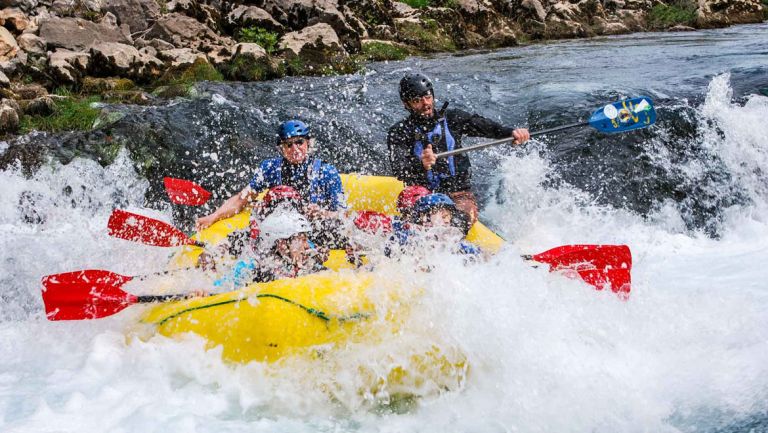 Totally a YES for rafting! It is one of the top things to do in Spiti Valley. With snowy mountains, monasteries, and picturesque views around, the Spiti and Pin rivers offer an experience of a lifetime. Just feel the thrill amidst the mountains here.

3. Yak Safari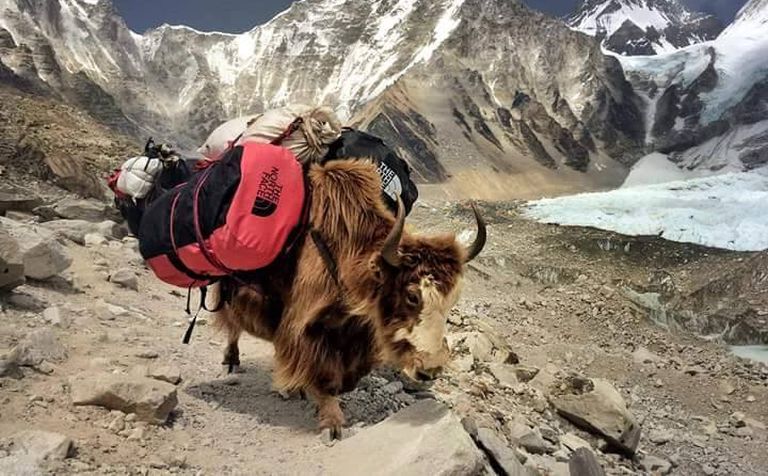 For all those who are scared of trekking, Yak Safari is an alternative for you. Almost all the village families have at least one yak with them. It makes the ride even more accessible, and an experience worth having in the valley with such stunning backdrops.

4. Star Gazing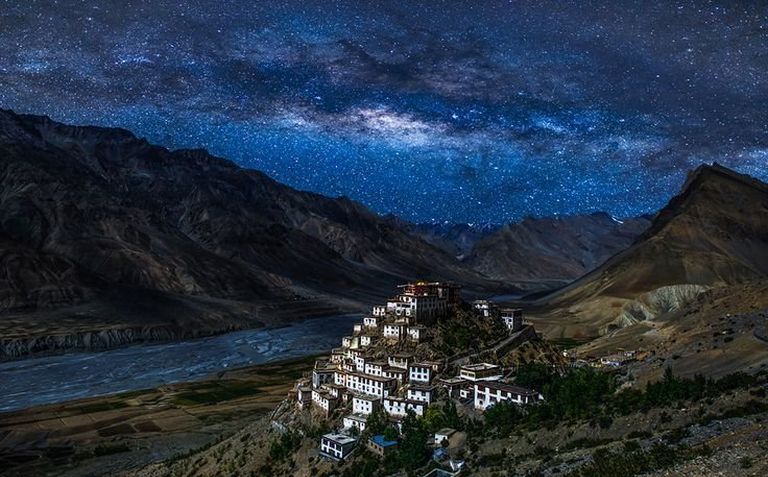 Do you know the real reason why people visit Spiti? It's because of star gazing. Yes, if you have a thing for stars, moon, milky way then it's a perfect spot to be at. With villages situated at an altitude of 10,000 to 15,000 feet above the sea level, star gazing is one of the best things to do here. You can just sit and look up to the heaven, and spot a zillion stars right above your head.

Where to Eat

Be it munching at a local cafe or hogging on street food, Spiti has a lot of surprises in store for its foodie tourists. Momos, Spitian bread, dal, rice, is served across the valley, which is enough to relish the taste and fill up your tummy. Here are the few spots where you should go.

1. Sol Cafe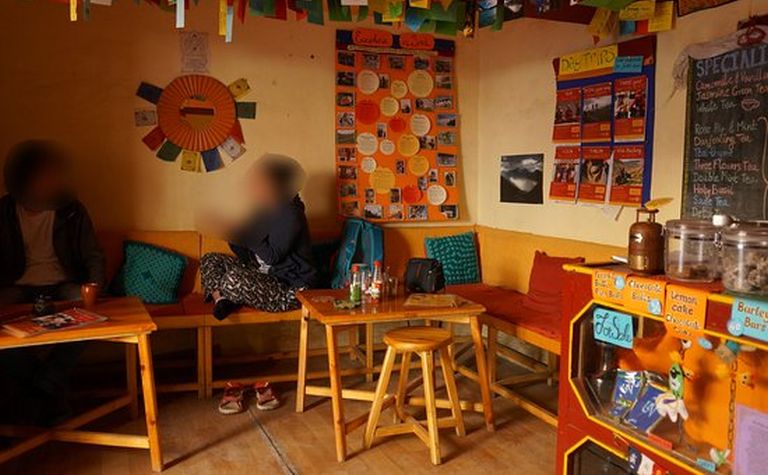 This cool little multicolored cafe offers super amazing coffee, herbal and other teas. To compliment the beverages they have dishes such as French toast, waffles, pancakes, and baked goods. And yes they have Vegan options available too. The cafe is run by Ecosphere volunteer (social enterprise).

Where: Kaza, Himachal Pradesh
Contact: 094184 39294

2. The Himalayan Cafe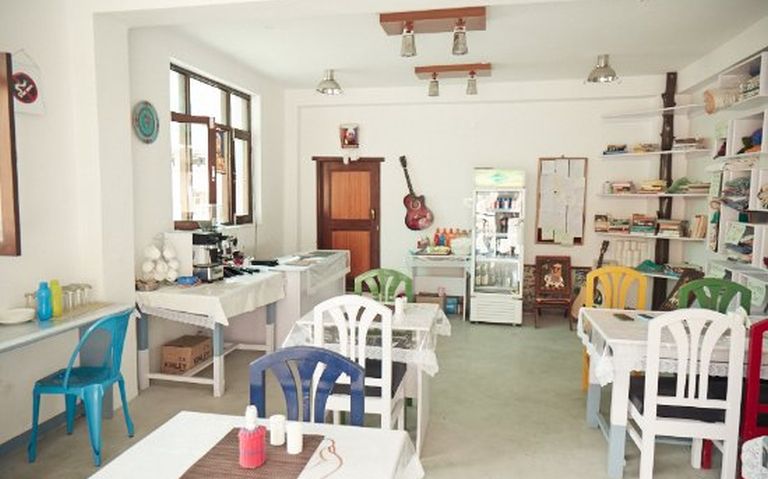 With warm-weather terrace, youthful music and a happy graffiti walls, you should definitely check out The Himalayan Cafe. It is perfect is a place to hang out with like-minded travelers. It offers a travel lounge, live music, karaoke nights, multi-cuisine food, drinks, and books.

Where: Main Market,Near Kangra Co-op Bank, Kaza
Contact: 089881 01994

3. Cafe Kunzum Top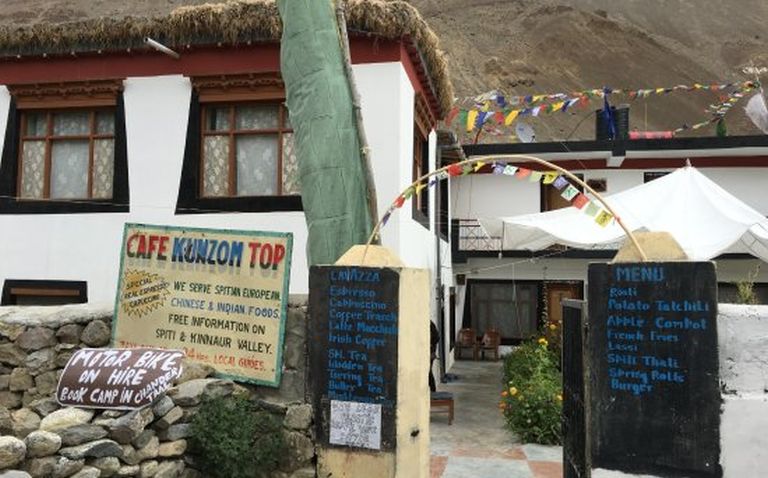 Cosy and with nice interiors, Cafe Kunzum Top has a really calm ambience. It serves local Spiti and Tibetan food. This cheerful Spitian cafe serves tasty momos, coffee and compote (a dessert made with fruits) made with local apples.

Where to Stay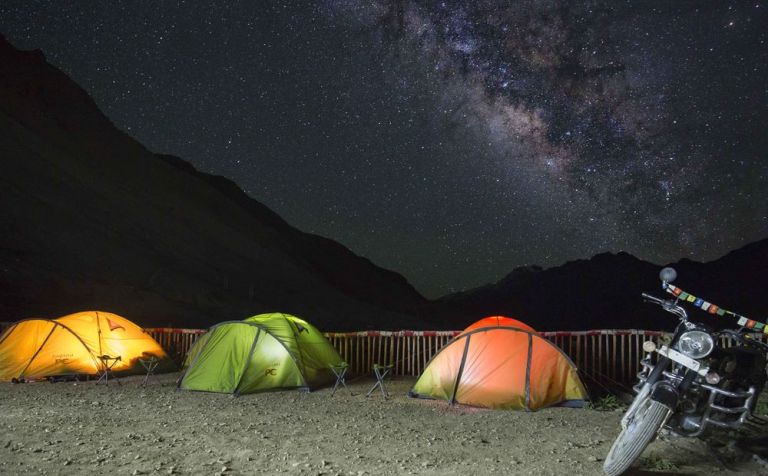 While there are a lot of hotels in Spiti Valley, but there is nothing that can beat the charm of Zostel. Offering great experiences that would fit right into your budget, you should not miss out the opportunity of staying at zostel. You have options to choose from an outdoor tent, private deluxe room, and superior 6 Bed Mixed Dorm.

Where: Leo, Village Rd, Kaza, Himachal Pradesh
Contact: 022 4896 2265

How To Reach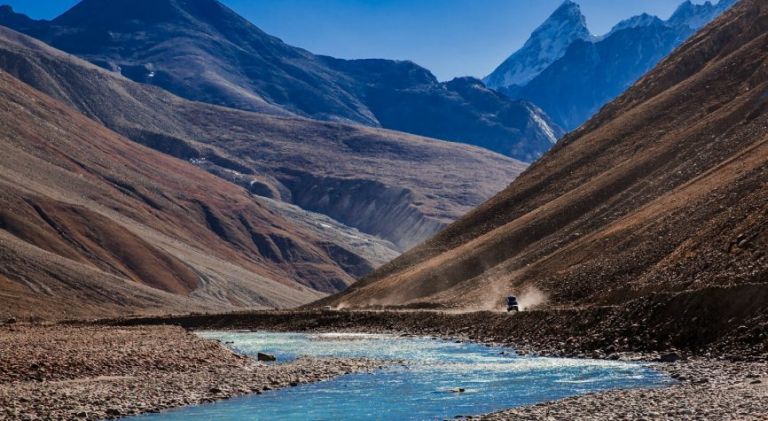 By Air: The nearest airport is the Kullu Airport at Bhuntar, Kullu. You have to rent a cab to reach Spiti, which is somewhat around 5 hours drive.

By Train: Joginder Nagar railway station and Shimla railway station is the nearest. And to reach the valley, you can rent a taxi or can also board a bus going to Spiti which will take about 7-8 hours.

By Road: Spiti is well-connected by road to the other cities and there are two ways to reach your final destination. One is via Manali: Manali – Rohtang Pass – Gramphu – Chattru – Kunzum Pass – Kaza (Spiti Valley). The other one via Shimla – Kinnaur Valley as Shimla – Kinnaur – Nako – Sumdo (Spiti Valley) – Tabo – Kaza.
(Featured Image Source: journeyforlife.com)