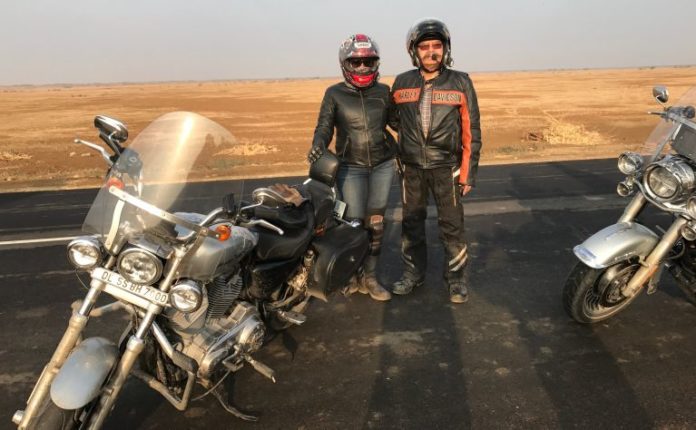 This Father's Day we thought of bringing you a unique story of a father-daughter duo which will definitely inspire you to do more cool stuff with your dad! We caught up with Ambika Sharma, founder of digital marketing firm Pulp Strategy. She, along with her father, happens to be an avid biker and outdoorsy woman. It's not every day that we get to hear a father-daughter biker duo, right! Read on to know all about her biking adventures with her father.
Ambika, we know you are an avid biker, which is uncommon for women not only in India but across the globe. How did you get into it?
I am a fauji brat and my father retired from Army Aviation. It has a significant impact on my childhood since we were packing bags and moving frequently. It sparked a love for adventure and travel. We swam in every river and climbed every mountain. The exposure made me adaptive, The love of Motorcycles was a rub off from my father, the love of travel was shared by both my parents. It was natural for me to combine the two. I learned to ride from my dad, and we now have been riding buddies for a long time.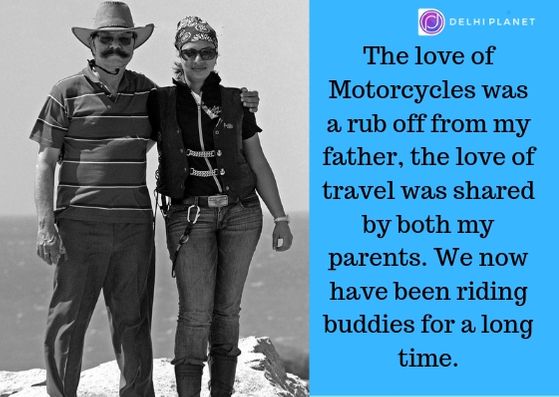 Great! Does it become difficult to manage your passion for biking with a full-fledged business like Pulp Strategy?
It's not a trade-off, the two are complementary to each other. Motorcycling & work both have their own place in my life. When you enjoy something you find the time for it. Most of my motorcycling trips are with my dad, that makes the time extra special and important. Time with him gives me perspective, clarity, and strength. He is my bouncing board.
That's adorable! Tell us all how did you and your dad start biking trips together?
Our first long trip together was Delhi to Kanyakumari, along the western coastline of India. He was not riding his own machine at the time and he undertook the trip as a pillion with me, we stopped at coastal towns, a few days in Goa, Munnar. It was a game changer as after 14 days of discussion, talking, conversations we were on the road. We came back as best friends.
I bought his bike a few weeks after we got back to Delhi. We have scala (talkback unit) fitted helmets, there is always a debate or conversation on. We have a bucket list, we planned to ride to every town or city that we visited or lived in I was a kid. We have already clocked 80,000 kilometres and still pages to go off the list.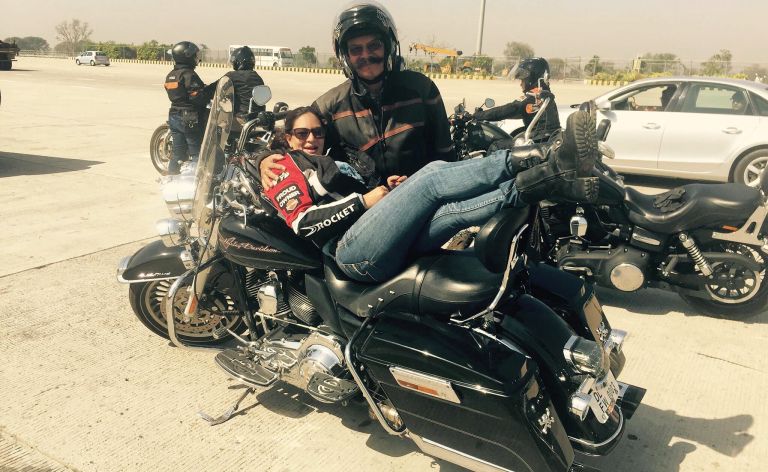 What has been the most memorable biking trip you've been on with your dad?
We ride every Sunday and do 5-6 trips a year, a small and big one. When we were riding to Hyderabad we had a bison come on to the road right next to us (it was a bit unnerving) we had not seen a soul for the past hour. In Rajasthan, we rode into a fossil farm only to be surrounded by emu's. From the army and an aviator, dad knows the country, the roads, and history, it changes the way one looks at the landscape and people, it has made the experience of motorcycling richer.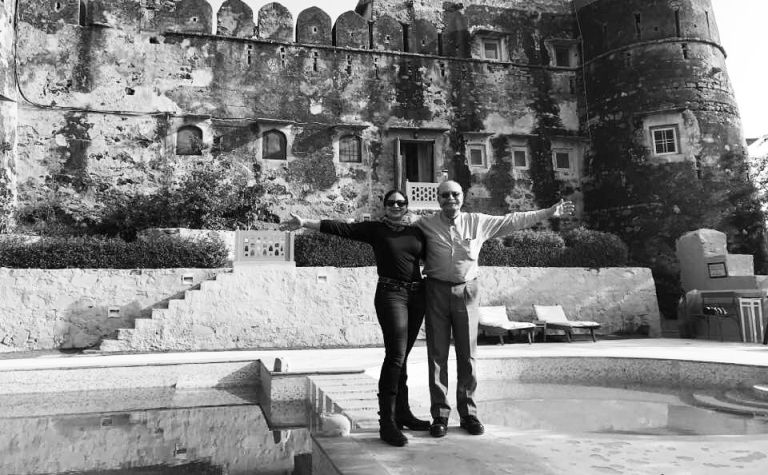 Last year I took my Road King to Leh via Manali (it is among the most grueling trips, I was the 1st to take a touring bike to Khardungla ), my dad joined me in Leh and on the way back he was pillion with me when we crossed Tangala & Moore plains. I realized that even with black ice, -8-degree temperatures, snow, and low oxygen levels, I was still focused on the stories of when he was flying in the area 3 decades ago. Its camaraderie born of blood, it's priceless.
Wow, that's amazing! So, what are the favorite bikes you own? Do you and your dad share your bikes?
I moved on from sports bikes and I like tourers now. I have had the Harley Road King for a while and I have a BMW GTL K1600, my dad has a Harley and an Enfield 500. We share bikes occasionally, I like machines while he prefers his a bit nimbler.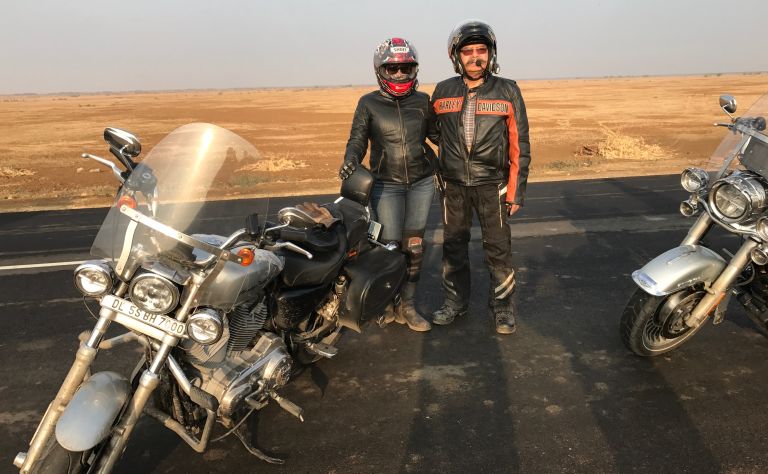 What's that one biking trip which you really wish to take with your dad?
I hope that one day we will be able to embark on a motorcycle trip from India and cover Europe and back. However, before that, I would want to cover Arunachal Pradesh & Orissa in India. We have not been that side in 2 decades.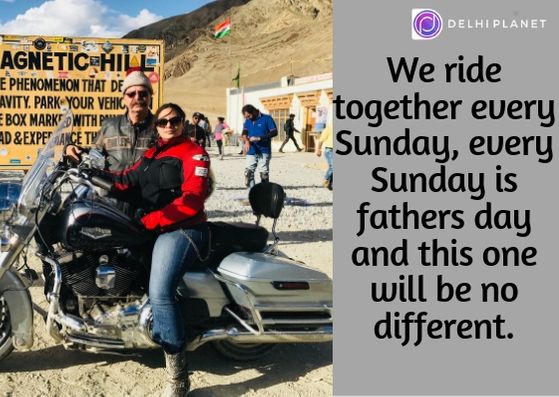 Well, if that doesn't make you wanna go on an adventurous trip with your old man, we don't know what will!