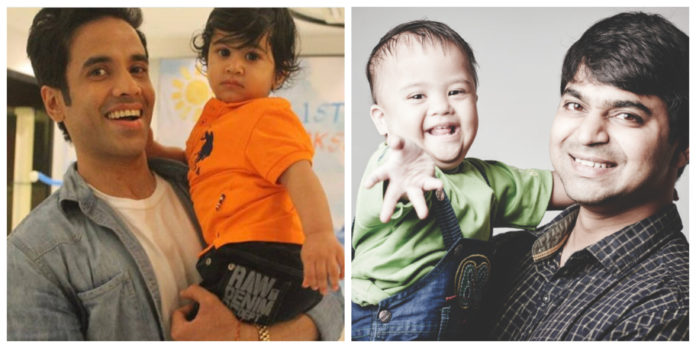 Dad's make the world go around. While we have heard a lot about single moms, there are also a bunch of single men in the country who have chosen fatherhood without marriage. We say kudos to these men because raising a child is a tough task and doing it without the help of a partner, an even tougher feat! So this Father's Day, we have put together a list of single fathers who prove that fathers are just as nurturing and caring as mothers!
1. Tusshar Kapoor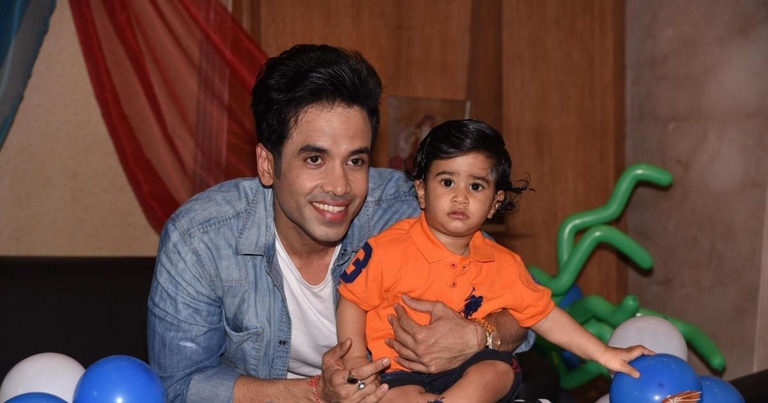 The actor known for his role in the Golmaal franchise made headlines when he became a father through surrogacy. Tusshar, who is not married, is a father to a baby boy named Laksshaya. In a society like ours where the institution of marriage is given so much importance, Kapoor who felt the time was running out, chose to take a different route of fulfilling his dream of becoming a father. In an interview with The Indian Express, he also mentioned that while he can marry later, being a father is something that is time-bound and he doesn't want to miss the opportunity. Now that's a brave move, especially for someone who lives in the public eye.
2. Aditya Tiwari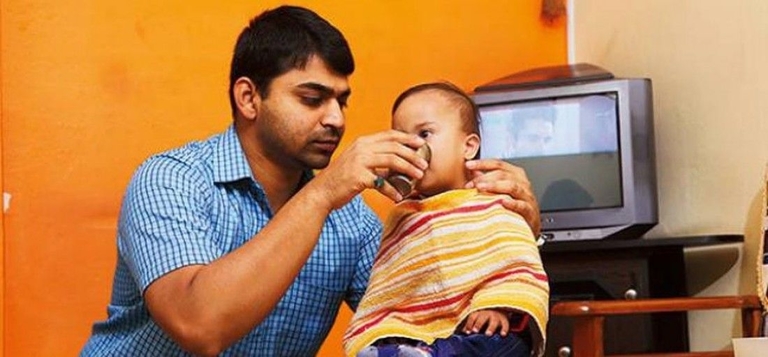 Aditya Tiwari, a software engineer from Pune, literally moved mountains to become the youngest single adoptive parent in the country! In a country where adoption itself is looked down upon with prejudice, a single man choosing to adopt a child, that too one with special needs is definitely applaud worthy. Aditya brought home his son Avnish, a downs syndrome child at the age of 27 after an arduous struggle with the adoption laws in India. But he did not sit back until he was finally allowed to adopt his son. As they say, a Father can go to any lengths for his child, and that's exactly what Aditya's journey from wanting to adopt Avnish to finally bringing him home goes out to prove.
3. Sandip Soparkar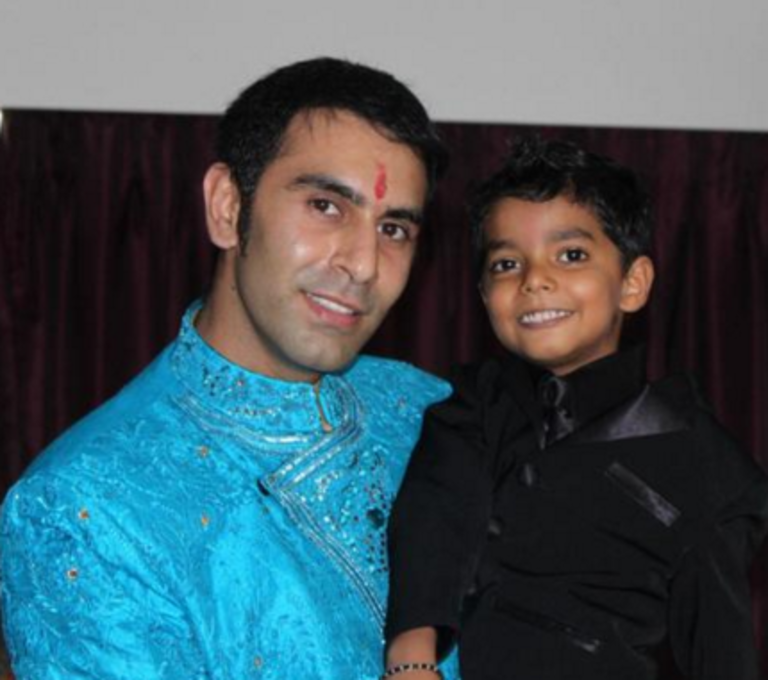 Dancer and choreographer Sandip Soparkar was probably the first single man in the country to adopt a child. Sandip adopted his son Arjun when he was 2 and said that the best part about being a single parent was the fact that he had his son all to himself! While the society often tried to pull him down, Sandip listened to his heart and raised his son all on his own. While a mother plays a vital role in a child's life, but a man can play both the parts if he decides to and this is exactly what Sandip has shown to the world!
4. Karan Johar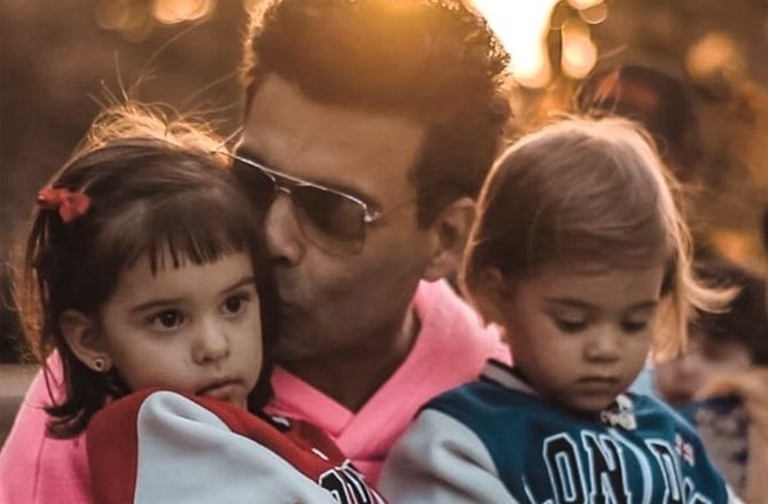 The Bollywood filmmaker who is known to have played a father figure to many like Alia Bhatt, Varun Dhawan etc. finally fulfilled his dream of becoming a father. He chose surrogacy as a means to become a father to a pair of twins. Karan, who has been criticized a lot earlier for his sexuality and various other things chose to stay unmarried and is now raising his children Yash and Roohi with the help of his mother. Karan stood strong in the face of all the flak here received and listened to his heart's desire. We often see him showing off his adorable twins on social media.
5. Rahul Bose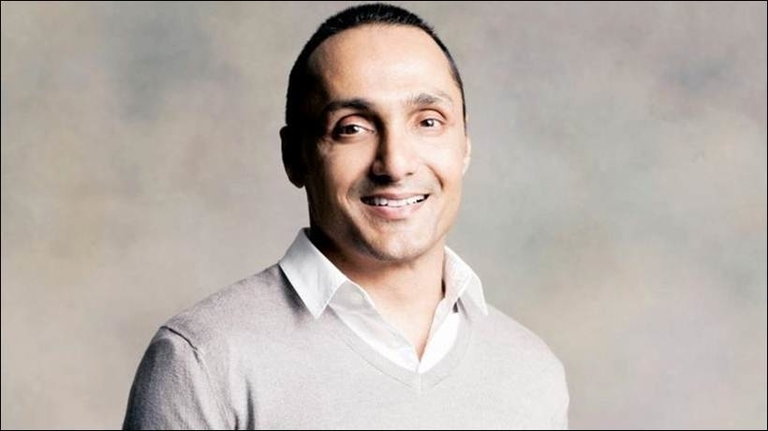 Rahul Bose, known for his exceptional roles, is not just a man of words. While this may not be the mainstream definition of fatherhood, however, it is still a commendable thing Rahul is doing. He has adopted six kids from Andaman and Nicobar Island, where his charity organization works. He adopted 6 children, aged 11 in 2008 and raised 24 lakhs for their education and upbringing to adolescence all on his own! He enrolled them at Rishi Valley in Andhra Pradesh for their education. Giving these children a better life despite everything, Rahul really set an example for all the Indian men.
6. Rahul Dev
Image Source: Cinestaan

Image Source: Celebrity Family Wiki
The model, actor, entrepreneur and social activist has been playing the role of a single father to his son Siddhant since his wife passed away in 2009 due to cancer. Losing your partner could never be easy for anyone and taking care of a grieving child even harder. However, Rahul stood by his son and helped him get through it and did a great job at bringing him up. Whether its a divorce or a tragedy, being a single father requires a lot of courage and patience, and Rahul stood strong in the face of all the hardships life put him through to give his son a good life!