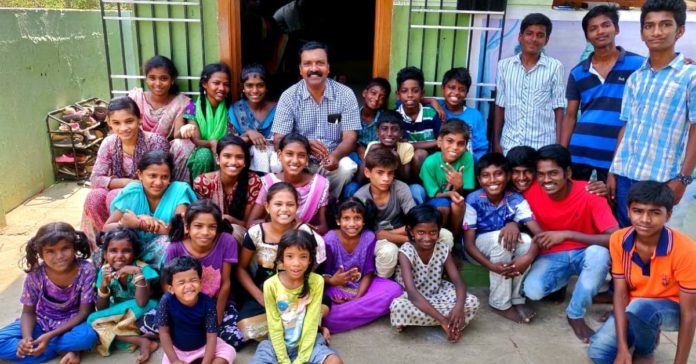 Being a dad means much more than just fathering children biologically. And Chennai man Solomon Raj is a living example of that. Redefining fatherhood, 52-year-old Solomon, is a father to 45 HIV+ children. Yes, 45! He, along with his wife Felvia Shanth, run a shelter home in Chennai for HIV+ kids who are abandoned by their families and have nowhere to go. Be working multiple jobs, or hopping from one doctor to the other for the kids' medical needs, Solomon and his wife do it all themselves, selflessly, for these needy children. This Father's Day, we spoke to him to find out how and why did he choose this path in life.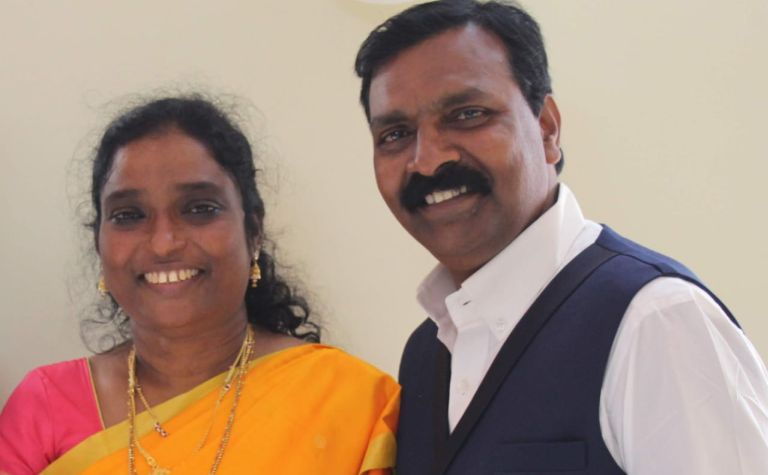 Solomon and his wife did not have children for 8 years after their marriage. That's when they decided to adopt a child. But Solomon knew that he wanted to adopt a child who was really in need of care and loving home, rather than just adopting any kid randomly. So, he decided to adopt a child with HIV, who's really in need of a home.
Talking to us, he said, "After our marriage, as we didn't have children for more than 8 years, we were contemplating adopting a child. It was just that we decided not to go for baby shopping and adopt somebody who is really in need of care and protection. The thought of adopting an HIV child was at the top of my mind as they are the most unwanted children."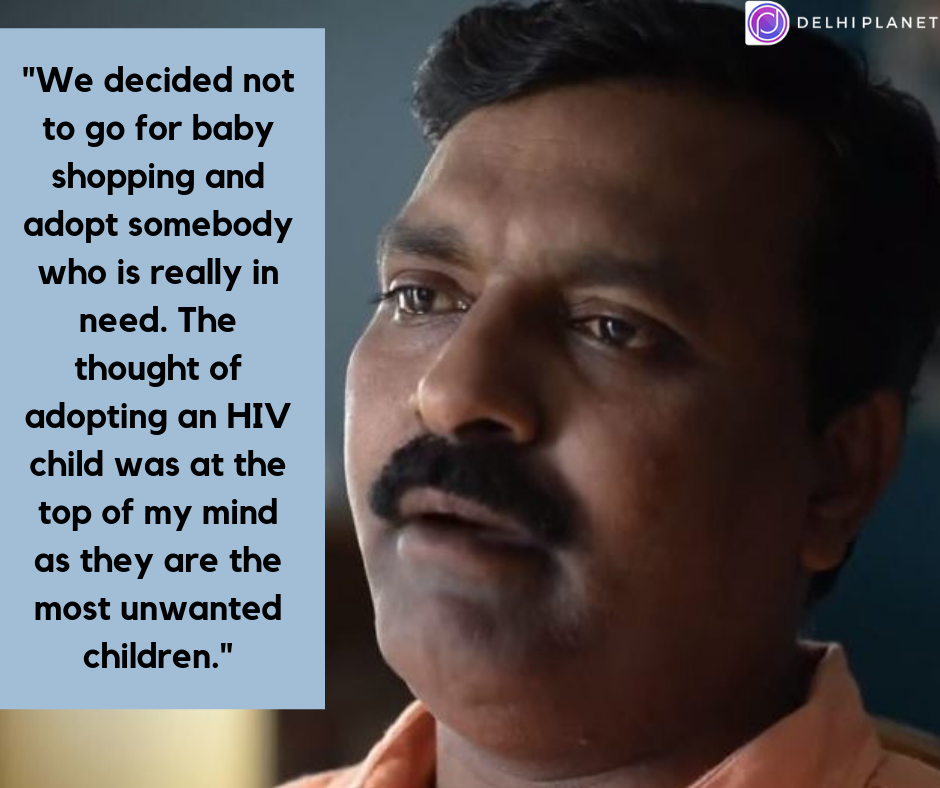 From then on, Solomon's kids grew from one to 45! And since 2005, Solomon has started an NGO for the kids so that he can take care of them in an organised way and others can also help with donations.
Talking about the Shelter Home, Solomon said, "After taking in a few children due to Government requirements, it was a mandatory thing for every child to be approved by the Government for them to under our care. Hence, we registered it in 2005. The NGO's name is 'Shelter Trust' which is solely for taking care of the kids."
Talking about how he managed to take care of his first HIV+ child, Solomon explained, "After adopting one child, both of us were working we had no option and we had locked the child at home and go for work but that was more damaging to the child hence I started taking him to my office. Initially, a couple of days was fine with other staff but as the days went by there was uneasiness in office and we could clearly feel the discrimination."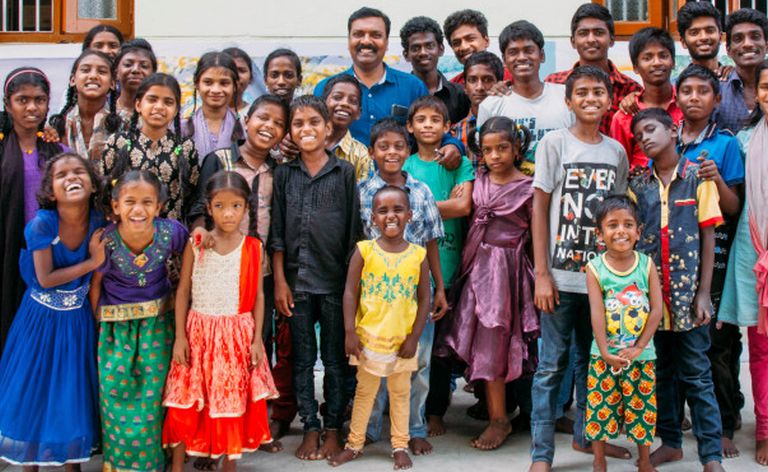 But from a single HIV+ child, Solomon's family grew to 45 children. The word spread around quickly that he has adopted HIV+ children. That's when people with HIV+ kids started approaching him to take in their kids as well.
Solomon explained how people wanted him to take in their kids, "I decided to adopt one more child as a company to the first child. Rapidly the news spread around after my second child came in that Solomon was taking HIV positive children. Old grandparents started approaching me to take care of their grandchildren as they are in no way able to comprehend the dreadful sickness and its effects."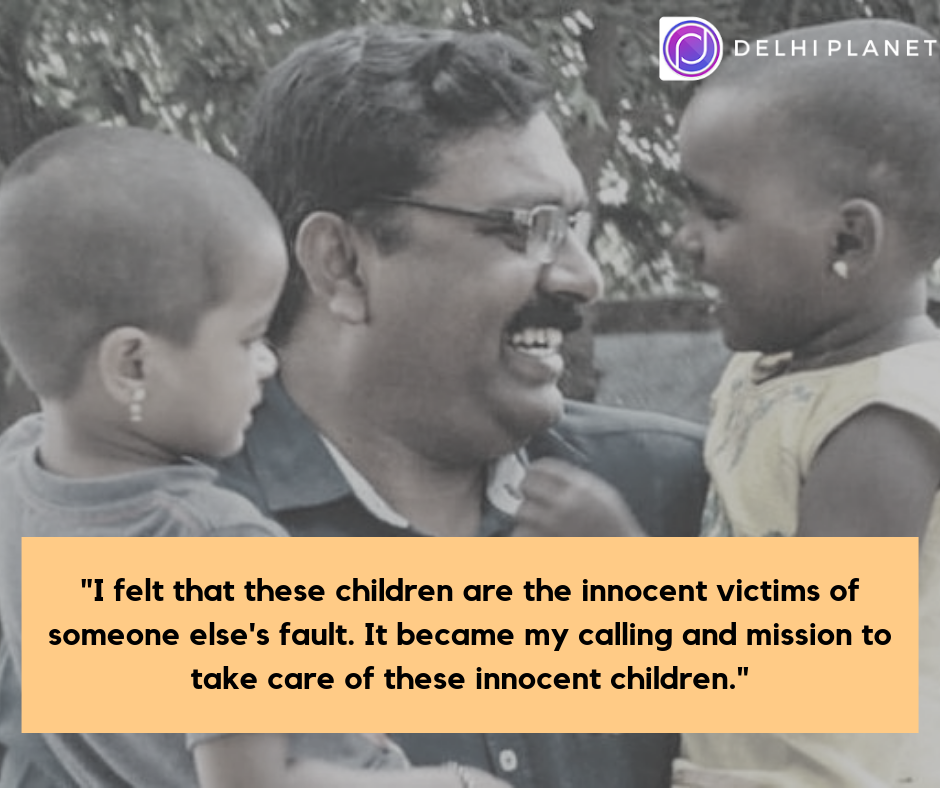 This scenario made me think deep and I felt that these children are the innocent victims of someone else's fault and suffer from a life-threatening disease and also unwanted. Hence, it became my calling and mission to take care of these innocent children.
But taking care of such kids with medical needs can be gruelling both emotionally and financially. And Solomon is doing is best, juggling three different jobs to take care of the children.
He added, "It is definitely draining both emotionally and financially but there is no greater satisfaction when all my children lovingly call me APPA (Father). Nothing is worth compared to their joy and smile on their face and that keeps me going. We have created opportunities for former commercial sex workers who have no place to go and they themselves are suffering from HIV to be caretakers in our home.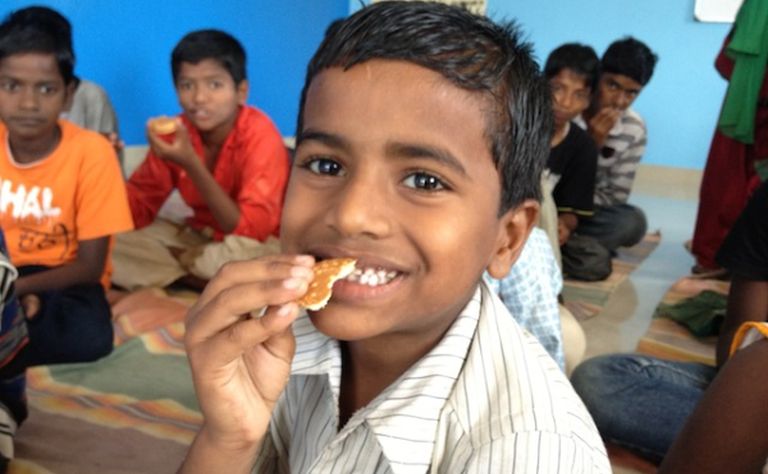 These women understand the needs and emotions of the children in a better way as they go through the same. Regarding finances, the medical expenses are the most unpredictable as even the best doctor in the world cannot foretell the kind of health issues the children might encounter and the kind of treatment that they have to undergo. So this uncertainty is more bothersome than anything else. We have our own financial struggles and look forward to kind-hearted and generous people to support us in any possible manner."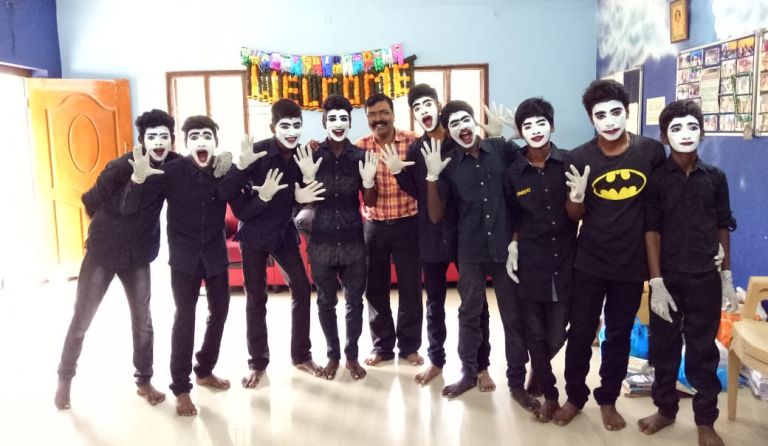 But in a home full of HIV+ children, at times Solomon also has to manage the unthinkable- death of a child. He spoke to us how he handles such a situation, especially with all the other HIV+ kids around.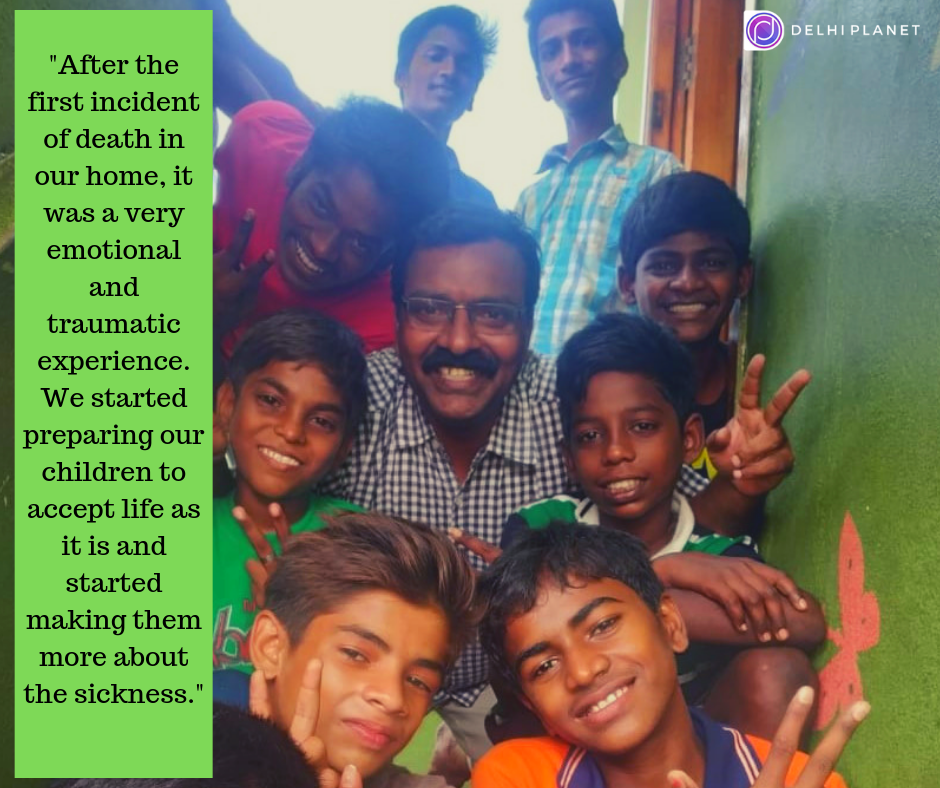 "After the first incident of death in our home, it was a very emotional and traumatic experience and I had to depend upon professional counsellors. Thereafter we also started preparing our children to accept life as it is and started making them more aware of the sickness and other related outcomes of the sickness.
Though children put a brave front every time an untoward incident happens, I am aware that they are emotionally upset. We also engage them with other activities just to divert their mind."
We all can only imagine what Solomon and his kids go through on a daily basis. But it's still amazing to see how these children have each other, and above all, they have a father's love and support.