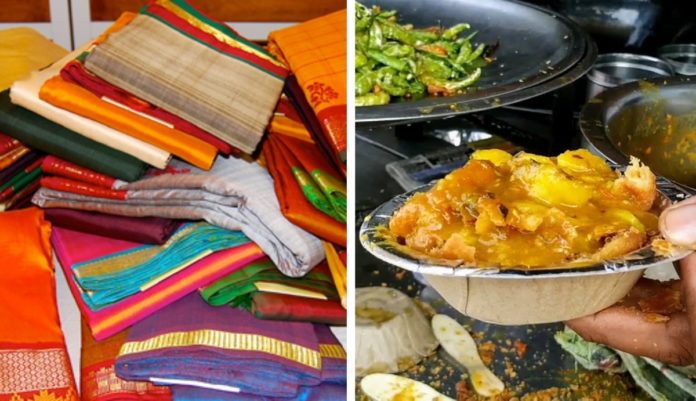 Gurgaon peeps, did you know that there is a Sadar Bazaar market in your own town? While we all are aware of the Sadar Bazar in old Delhi, Gurgaon too has one. And the best part? You can shop your heart out here even on a tight budget. It'd kind of remind you of Delhi's Sarojini Nagar for sure. With the numerous street food stalls, flea markets, and plenty of shopping options, this place deserves a visit!
What all you can find here?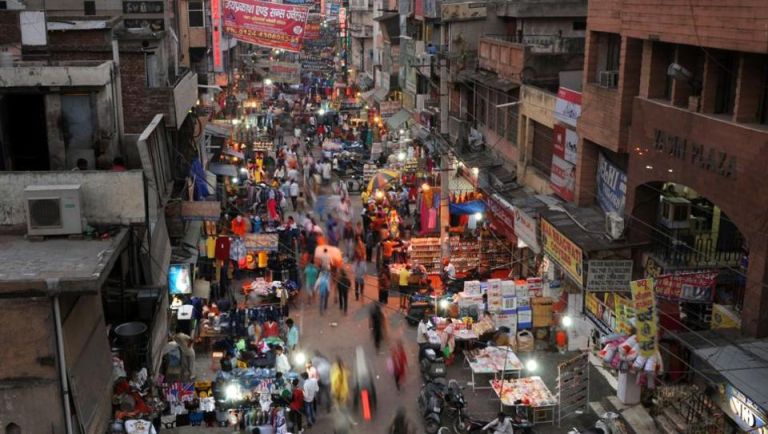 Despite having swanky malls defining most of Gurgaon skyline, Sadar Bazar market is the busiest and oldest one in the city. Unlike the malls and supermarkets, the products here are cheap and affordable, so you can shop here easily. From clothes to footwear to jewellery to furnishings to vegetables, you can find almost everything you need here. Scroll down to know more about the market.

What all can you shop for?

Sadar Bazar is home to various clothing stores. You'll get everything here, from sarees to suits to dresses to tuxedos. Be it ethnic or western wear, you'll find everything in this market. This buzzing marketplace is a little cluttered but you will find a lot of good deals here. If you are looking primarily ethnic wear, then you should check out Deepamala Sarees which has a wide range of comprehensive range for all kinds of occasions.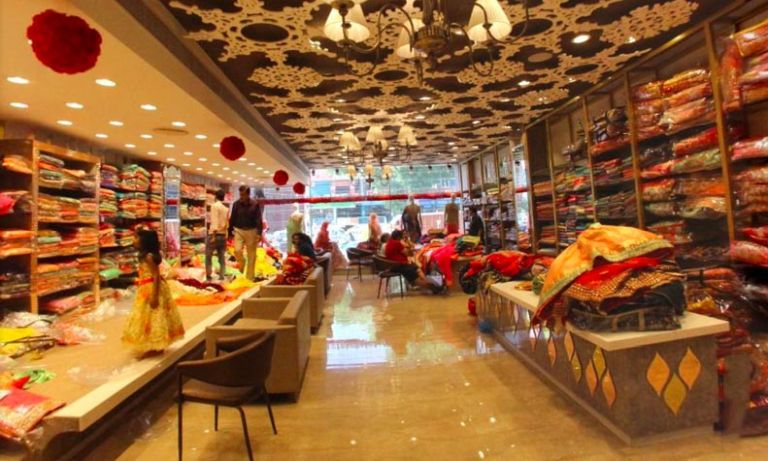 Apart from Deepamala, the stores you can check out here are:

Calcutta Emporium
Ratandeep
Bata Shoe Store
Sakshi Garments
Sagar Handloom Emporium
The shopping spree does not end here. Sadar Bazar is home to a lot of reputed jewellers brands as well. Bombay Jewellers, Shri Ram Jewellers, PP Jewellers, Zevar Mahal, Shree Giriraj Jewellers and many more.

Where to Eat?

Explore the lanes of Sadar Bazar to relish the best Street Food in Gurgaon. The market is spread over 5 km of area and has the best eateries. Trust us, to shop here you need energy and there is nothing best than hogging to street food. Here you go.

1. Gandhi Ji Pakode Wale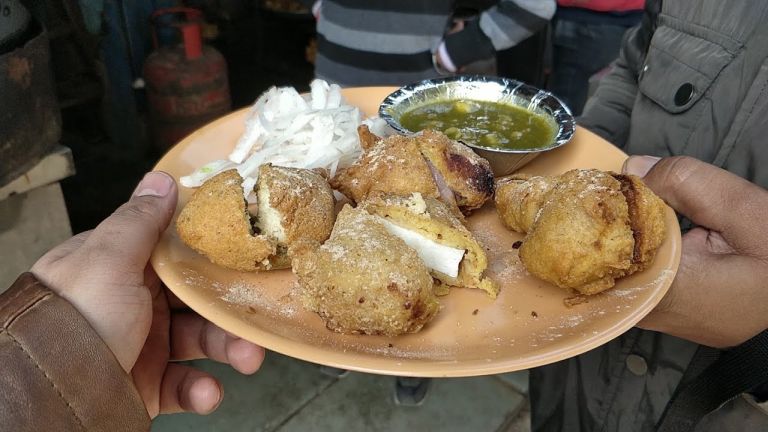 How about sipping hot chai with pakoras? Gandhi Ji Pakode Wale is a 60 years old shop and has been serving us with their pakoras. Their must try are samosa, Soya Chaap, Palak, Gobhi Pakoras! And if you're in the mood to experiment, try their kamal kakdi (lotus stem) pakoras with is unique and yummy.

Where: Sadar Bazar Rd, Sadar Bazar, Roshan Pura, Gurgaon

2. Baljee Restaurant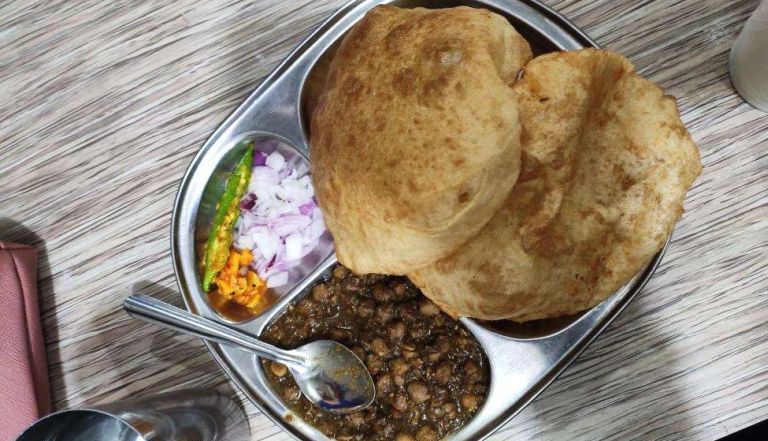 If you thought Baba Nagpal in South Delhi is the best in the town then you have to try Baljee's chole bhature for sure. If you feel like having an Indian dish and extra fried then trust us there is no better place than this. Serving since 1973, apart from famous chole bhature go for their samosa, Dahi Bhalla,gulab jamun, aloo tikki, rasmalai, and sweet lassi.

Where: Opposite National Store, Sadar Bazar, Roshan Pura, Gurgaon

3. Rewari Sweets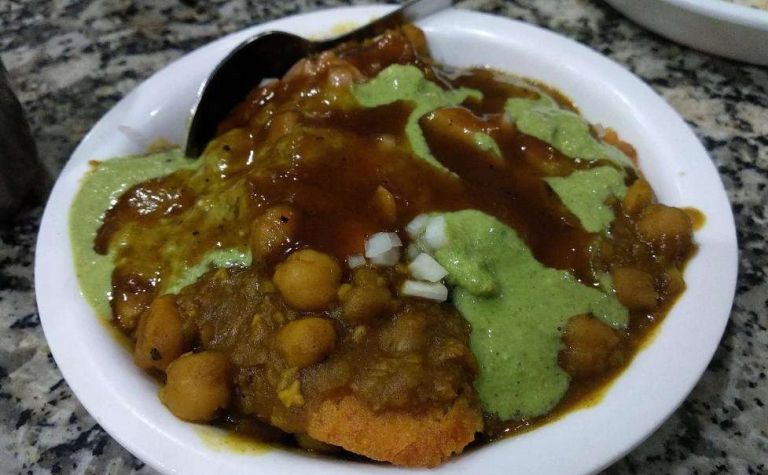 Your trip to Sadar Bazar is incomplete without trying chole bhature, jalebi and khoya barfi at Rewari Sweets. Serving amazing food since 1935, they have lip-smacking snacks and sweets which we know you will love for sure if you have a soft corner for street food. It is one of the oldest shops in the market, go and give it a try.

Where: Sadar Bazar Road, Jacobpura, Sector-12A, Near Head Post Office, Gurgaon

4. Sardar Jalebi Wala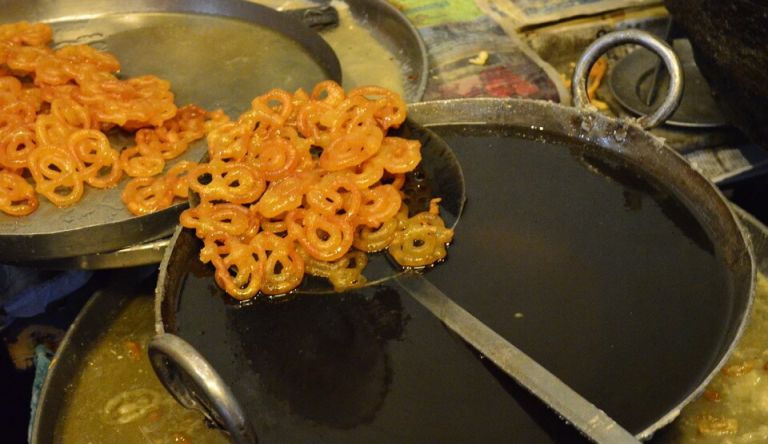 The irresistible smell of jalebi will automatically take you to Sardar Jalebi Wala. Having operated for the last 68 years, they've sort of made a name for themselves in the market. And if you have a thing for jalebi the place is a heaven for you. Sold in minutes if not in seconds!

Where: Jacobpura Rd, Gopal Nagar, Adarsh Nagar, Roshan Pura, Gurgaon

Grab Home Decor Stuff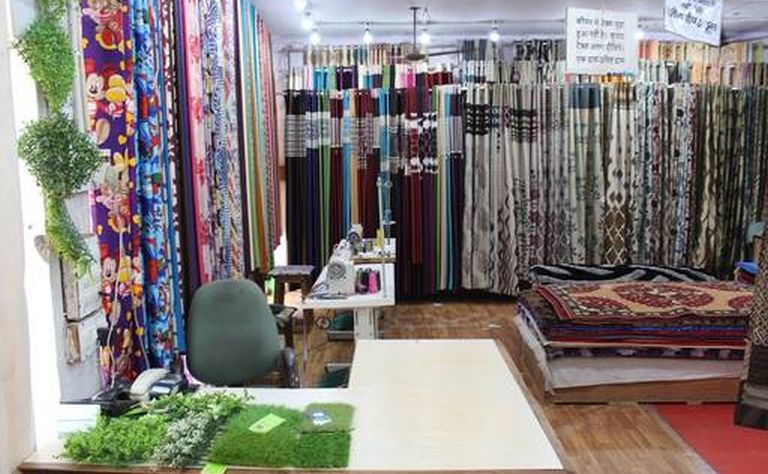 Looking to finally vamp up your home? Swamped with a million stores in the town but you might not know that Sadar Bazar market has plenty of stores where you can go and buy the stuff. Be it curtains, bed sheets, sofa covers, tables, quirky decor items, this market has everything. Here are the few stores which you should check if you are looking to grab some.
Laxmi Decor
Bhagat Furnishers
Rohilla Foam
Ankur Handloom & Interior
Kitchen Collection – Vipin Mangla
Jain Interior
Whatever you're looking for, you will love Sadar Bazar as it's the best to shop for affordable shopping. Don't believe us we have already given you a tour of the market, so it's time to go shopping.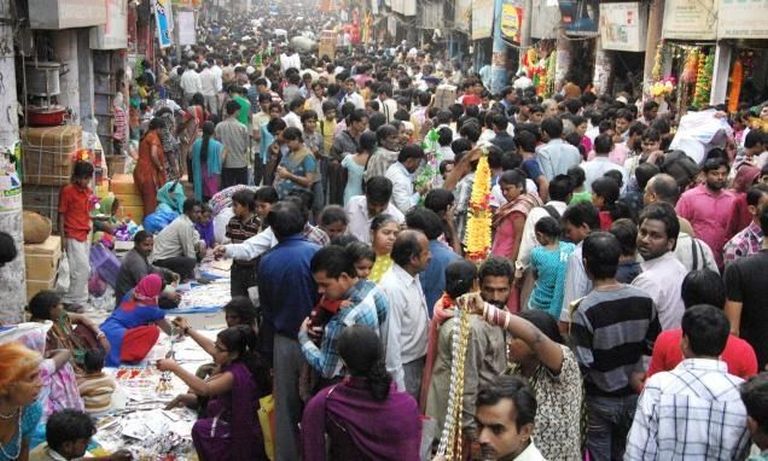 How to Reach
By Metro: The Nearest metro station is Huda City Center, from there you have to take an auto which will take 15 minutes.
Featured Image Source: whatsuplife