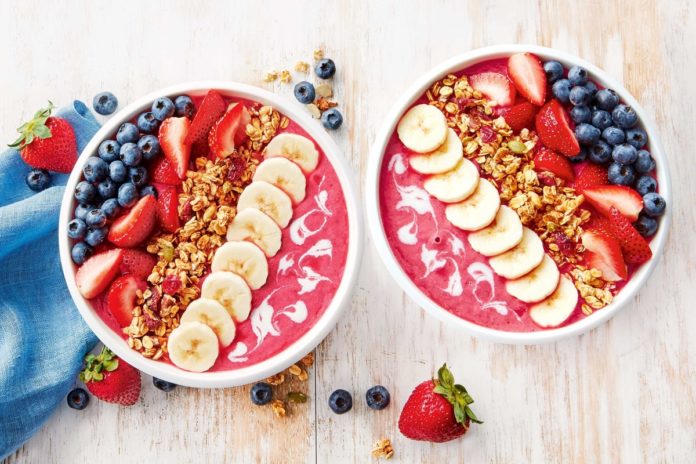 Smoothie bowls have been a massive thing on Instagram for a while now simply because they make pretty photos. But what exactly is a smoothie bowl? There's more to it than just a smoothie in a bowl had with a spoon. It's a thick, creamy, nutritious smoothie, made with greek yoghurt and frozen fruit, in a bowl topped with crunchy granola and more fresh fruit. Sounds quite filling, doesn't it? So we have rounded up a list of cafes where you can indulge in these smoothie bowls because you deserve a lovely brekkie! !
1. Cafe Tesu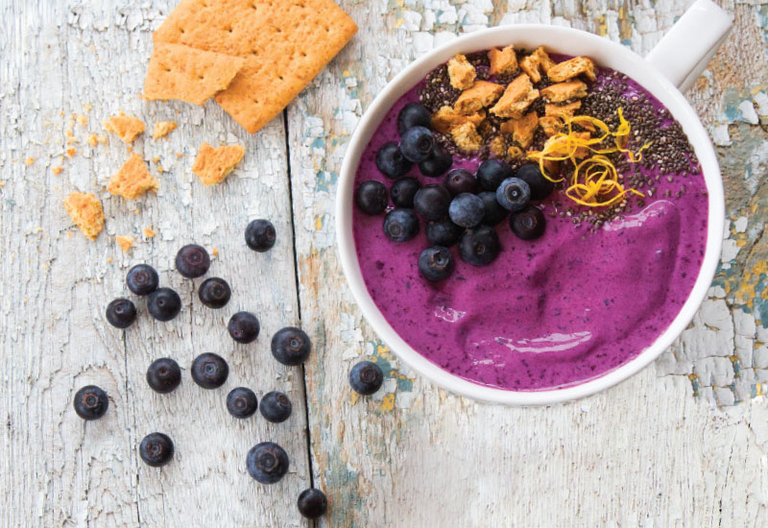 The recently opened Cafe Tesu has a great breakfast menu with tons of options to chose from. But if you are looking for something healthy an yummy, you must call for their Blueberry Muesli Bowl which consists of blueberry smoothie with honey, almond and raisin muesli topped with chia seeds and fresh blueberry. It's already got our mouths watering!
Where: Essex Farms, 4, Sri Aurobindo Marg, Vijay Mandal Enclave, Adchini, New Delhi
Contact:+91 9873704704

2. Getafix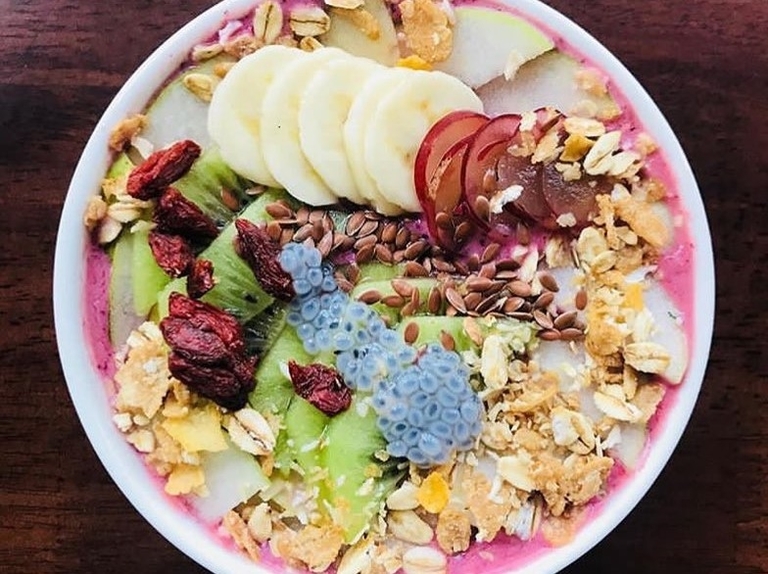 Is there anything better than all-day breakfast? Yes, all-day healthy breakfast. Getafix has a wide variety of healthy food options on their menu and the best all-day breakfast menu you could ask for. They also have the yummiest Sunshine Smoothie bowl which has a thick mix berry/mango smoothie topped with assorted fruits, toasted nuts flax seeds, chia seeds and goji berries. Sounds like the kind of breakfast we would want!
Where: Shop 14 & 15, Ground Floor, Cross Point Mall, DLF Phase 4, Gurgaon & M 15, 1st Floor, Greater Kailash (GK) 1, New Delhi
Contact: +91 9773874737, +91 8800203503
3. Fabcafe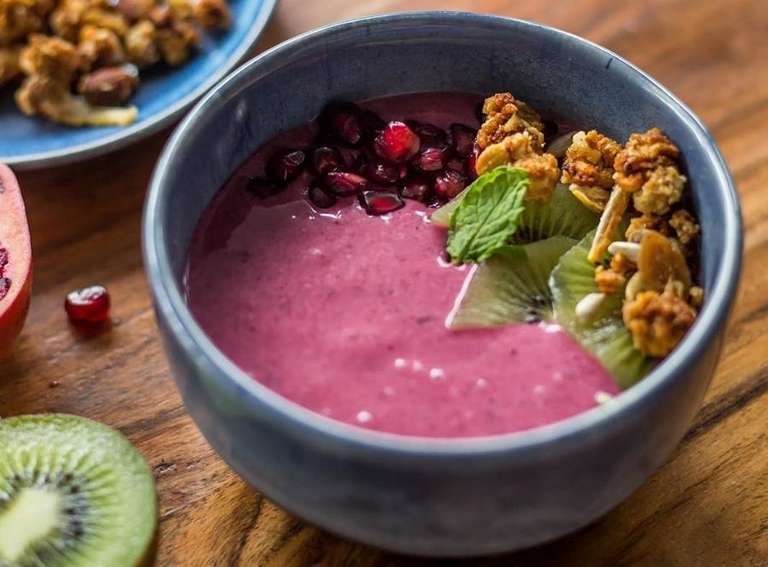 A breakfast date means heading straight to Fab Cafe because it has got a great all-day breakfast menu. Along with all the Indian breakfast options they also have 3 super healthy smoothie bowls – The green smoothie bowl, mango smoothie bowl and berry smoothie bowl, so you have a great variety to choose from. The green smoothie bowl features the mango spinach smoothie, the berry smoothie bowl as the name suggests features the mixed berry and the mango smoothie bowl has the mango mint smoothie. They are all topped with muesli and fresh fruit and are super yummy along with being healthy af!
Where: Worldmark 3, Near Central Mall, Aerocity, New Delhi;
Shop 10, Local Shopping Centre, Nelson Mandela Marg, Vasant Kunj, New Delhi and other outlets
Contact: 011 66103801, +91 9999181982
4. Greenr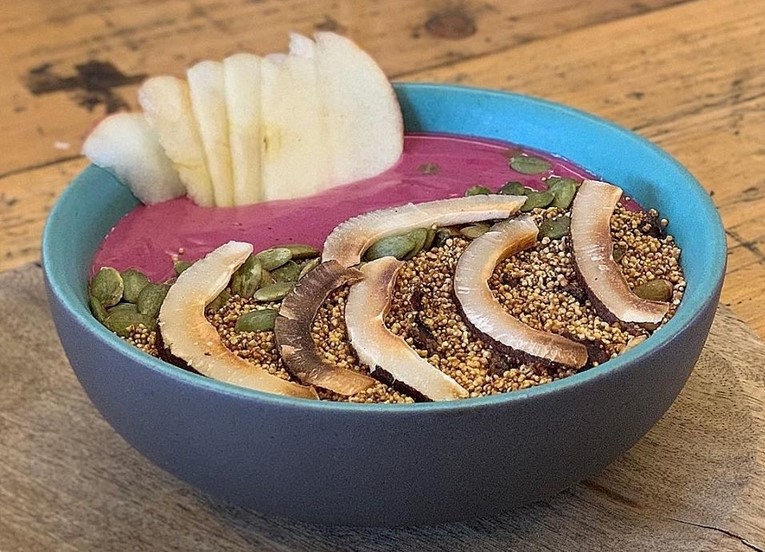 Greenr cafe is very popular among vegetarian, vegan and health freaks. They have a great selection of healthy superfoods, including smoothie bowls. With four different options to choose from, you will find it difficult to make up your mind because all the smoothie bowls are super tempting. They have smoothie bowls by the name of Psychedelic, Tropical, Power and Immunity with a load of toppings. Like we said before, you will be spoiled for choice!
Where: 01, 32nd Avenue, Sector 15, Gurgaon,
Building 4, SMR House, Basantlok Community Centre, Vasant Vihar, New Delhi and other outlets
Contact: +91 7042575339, +91 9870455448
5. Cafe Dori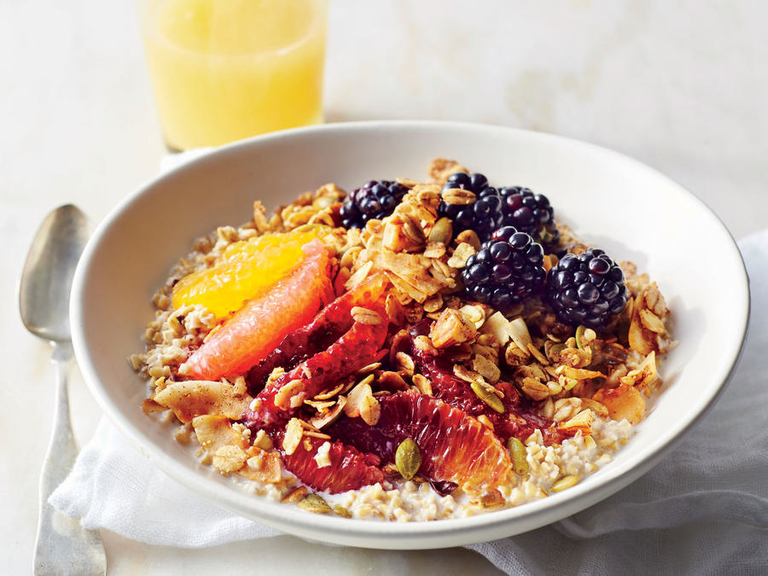 Cafe Dori has one of the most aesthetically pleasing ambiences in the city and also the most mouth-watering food menu! They have an absolutely scrumptious all-day breakfast menu, but if you're on a lookout for a smoothie bowl, you must try their granola bowl. With artisan granola from Toasted Oat Co., lemon curd, greek yoghurt, seasonal fruits, nuts and seeds, this bowl is going to fill you up until its time for the next meal!
Where: Dhan Mill Compound, 100 Feet Road, SSN Marg, Chhatarpur, New Delhi
Contact: +91 8076054238
6. Another Fine Day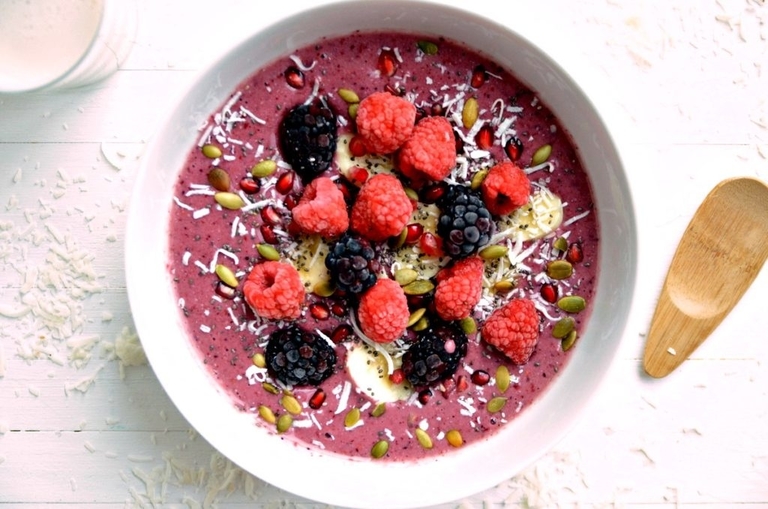 All those searching for smoothie bowls in the city, you guys have to have the superfood bowls at Another Fine Day. They have the Amazon Mixed Berries Bowl, the Banana Honey Pot and Seasonal Fruit and Yoghurt Parfait. These superfood bowls are both equal parts sumptuous and healthy and we promise you-you're going to go back for more!
Where: Ground Floor, MPD Towers, DLF Golf Course Road, Golf Course Road, Gurgaon
Contact: +91 8510051515
7. Diggin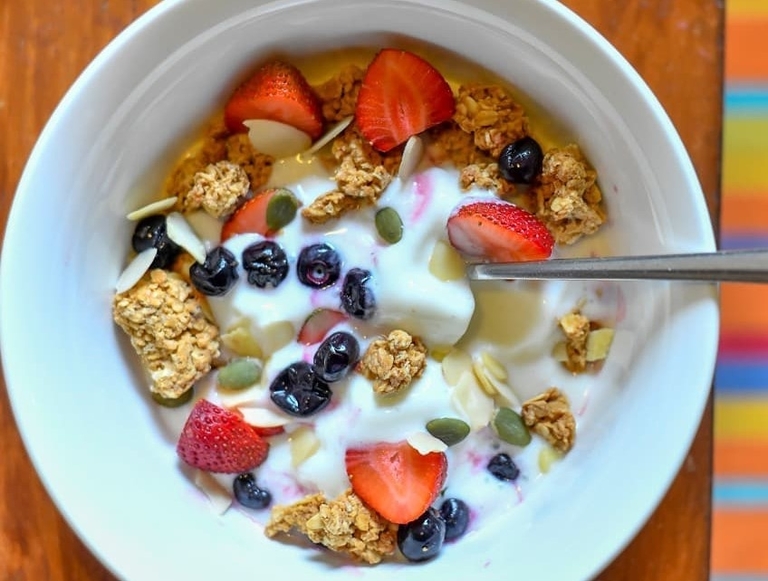 Diggin has their special summer menu which includes the Mango Yoghurt Granola Bowl and the Original Yoghurt Granola Bowl. Both these bowls are topped with a variety of seeds, some berries and granola chunks and lots more. Definitely sounds like the most delicious as well as filling breakfast we could ask for. What say?
Where: 10, Santushti Shopping Complex, Race Course Road, Chanakyapuri, New Delhi
Contact: 011 26110787

8. Garden House Cafe and Health Kitchen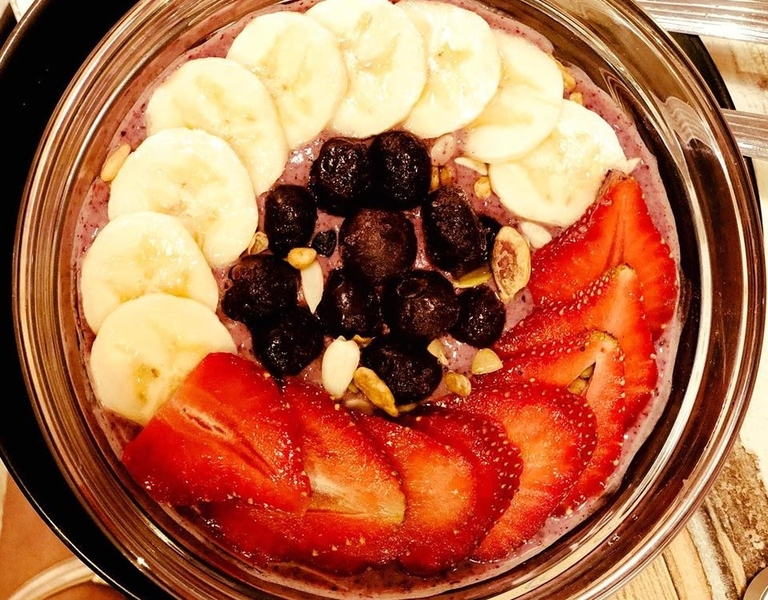 Garden House Cafe and Health Kitchen is legit the best place for those in search of smoothie/acai bowls in the city. Under their Superfoods bowls section, they have four options for smoothie bowls and each one of them sounds as tempting as the others. You can choose between the Garden House Classic Acai, Protein Acai, Rainbow Acai or the Go Green Bowl. They're super healthy and extremely filling. Yes, you can thank us now!
Where: 251, Gora Designer Lane 2, Shahpur Jat
Contact:+91 9560248002

Featured Image Source: taste.com