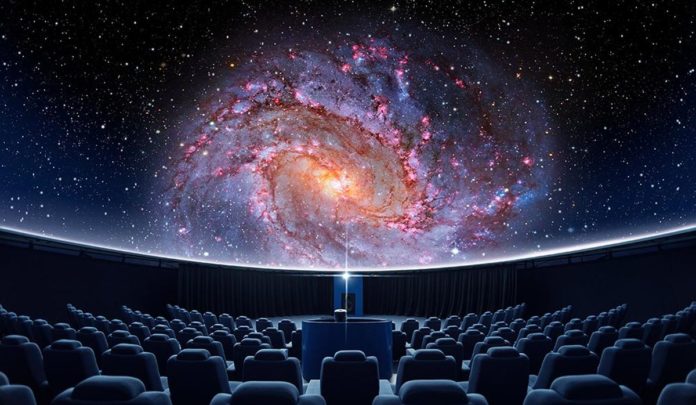 Those born and bought up in the city must have visited Nehru Planetarium at least once as a kid. Be it as a school trip or a weekend fun visit with parents. But how many of you actually remember what's inside it? Well, let's jog your memories, because people, it's not a place only for kids. You can explore many things here now like 3D sky-watching. It's time to explore your childhood again!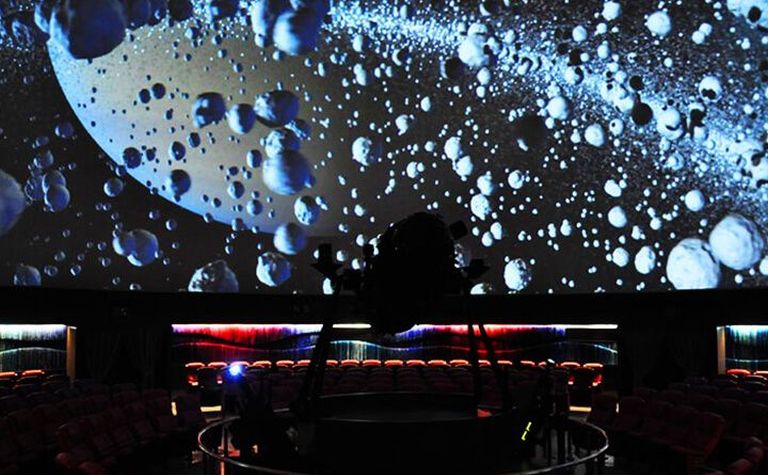 All About Nehru Planetarium

Located inside the Teen Murti Complex, Nehru Planetarium has lots of interesting things to offer. Established in 1984, it was inaugurated by the then Prime Minister Smt Indira Gandhi. All those who don't remember in 1984, Rakesh Sharma became the first Indian to have travelled in space. It was earlier the official residence of the first Prime Minister of India – Pandit Jawaharlal Nehru. But besides the planetarium, the 45 acres complex also houses a library and a museum.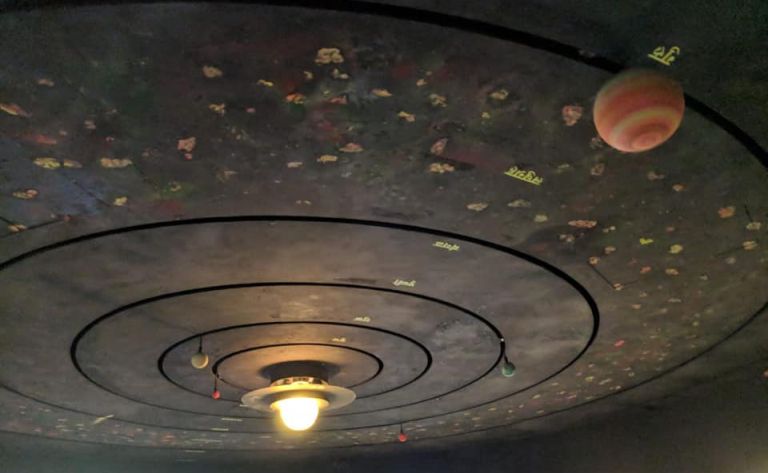 Not just in Delhi, you can also explore Nehru Planetarium in states like Mumbai, Pune, Bangalore, and Allahabad. Constructed with the purpose of generating interest in astronomy, this place is not only an attraction for the astronomers. If you have a personal thing with the planets and stars in the sky, this place is a heaven for you.
What All to Explore?
You will be totally impressed by the overall aura of the place as soon as you enter the complex. Teen Murti Bhavan is a picturesque complex with landscaped lawns, natural gardens, and semi-formal parks.

1. Sky Theatre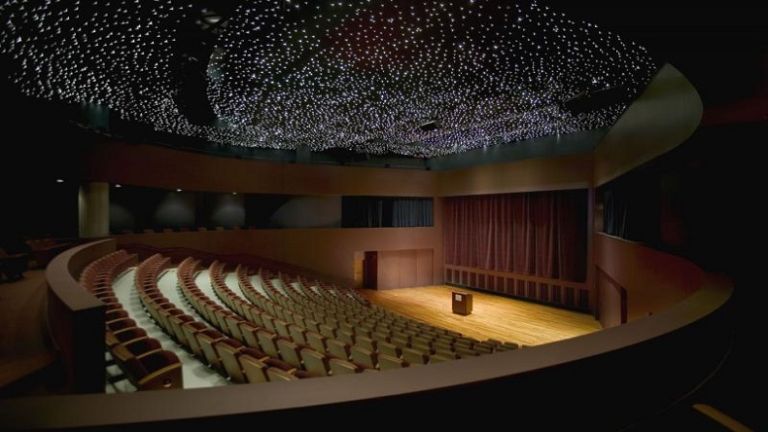 Just picture this! A huge dome-shaped hall enveloped in darkness, with the ceiling lit up from inside. Stars, galaxies, black holes, constellations suddenly come to life within the theatre moving and glowing and explaining their story. It definitely feels like an extra terrestrial experience! Screening the 'Sky Show' numerous times every day for about 35 minutes in both English and Hindi, we bet it's going to be a delight to watch. The regular programs are 11:30 AM (English), 1:30 PM (Hindi), 3:00 PM (English) and 4:00 PM (Hindi).

2. Soyuz T-10 (Space Station)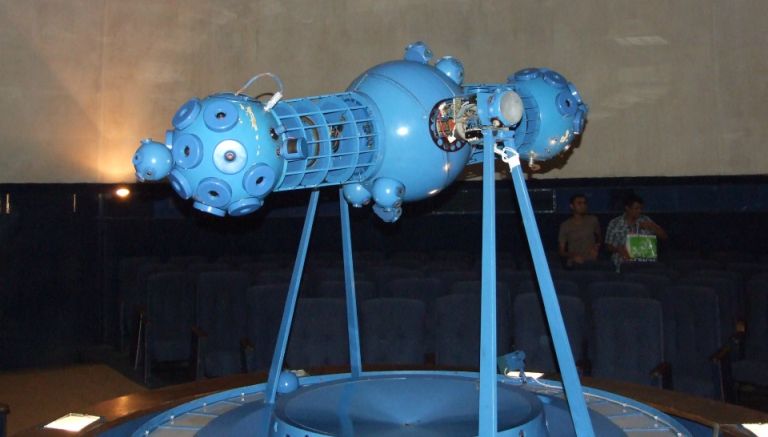 Another major attraction which you can witness in the planetarium is the Soyuz T-10. It was used by Rakesh Sharma, the first Indian cosmonaut, to travel to space. A recording is kept playing alongside the display which is all about the conversation he had with Prime Minister Indira Gandhi from the space station. And yes, you can even get a glimpse of his journey with his mission journal and his space suit here.
3. Solar and Lunar Eclipse Workshops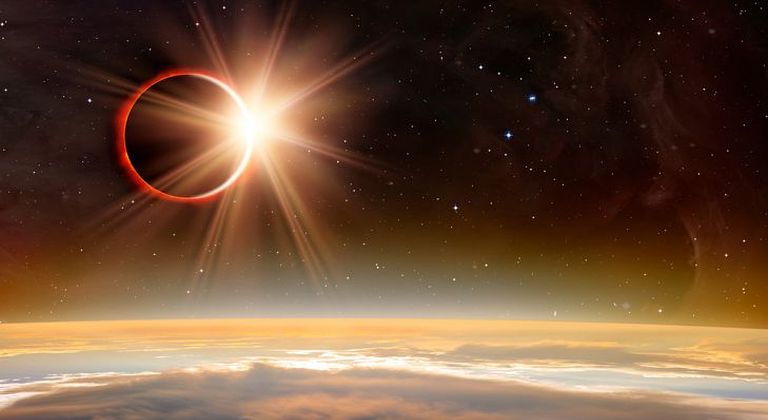 It becomes a major attraction during eclipses. Whenever a major solar or lunar eclipse occurs, the planetarium arranges for solar filters, telescopes, projections boxes, etc. for you to get a close glimpse of the eclipses. Next time if you feel like watching them then you know where to head to!
4. Nature Walks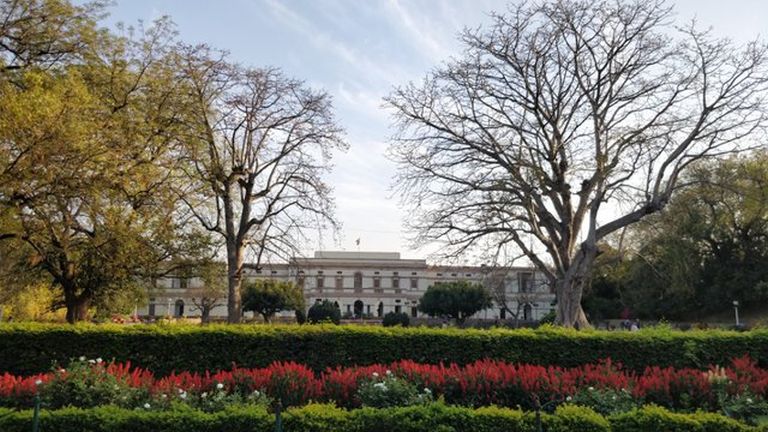 And if you thought, this is it, then you are totally mistaken! They often organize nature walks around the complex as they even house well-maintained botanical gardens.
5. Nehru Memorial Museum
Adjacent to the planetarium there is the Nehru Memorial Museum and Library, which has several articles of historical significance. Even though it's not inside the planetarium, but it's in the same complex. The Museum portrays through visual media about the life and work of Jawaharlal Nehru.
You can even attend the book discussions which are often held here. Did you that Nehru Planetarium was closed for renovations? Yes, it was and it cost around Rs 11 crore with some new interesting additions. It reopened to the public in 2010.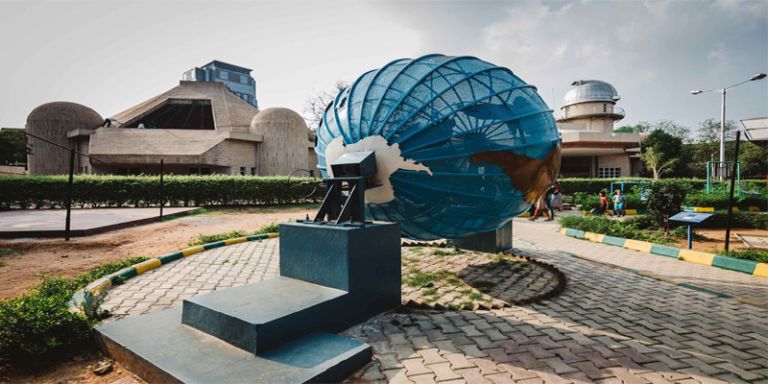 Trust us, peeps, it is the perfect place to learn about the universe you live in a fun and interesting way. So, just take some time off and go spend a day under the moon and stars.
Where: Teen Murti House, Teen Murti Marg, New Delhi, Delhi
Timings: 9 AM To 5:30 PM
Contact: 011 2301 4504
(Featured Image Source: Fab Hotels)