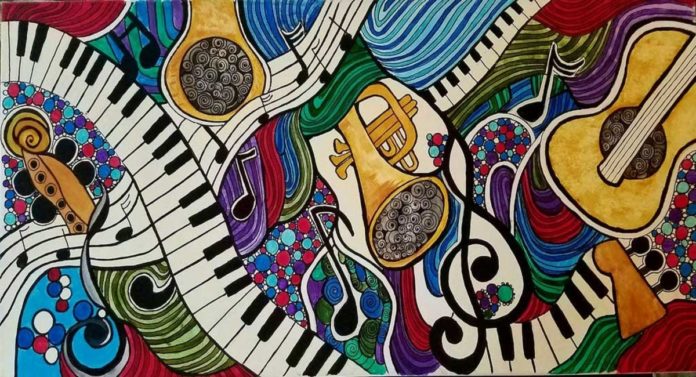 Summer vacation is undoubtedly the best time of any kid's life. And it's not simply because kids have off from schools. It's also because rather than textbook knowledge, kids get to learn from life experiences. And that's the best kind of learning, isn't it? So, apart from literally kidding around, summer vacations can be a really productive time for your young ones. So, check out these music schools in town where your children can learn the art of music this summer vacation.
1. Delhi School of Music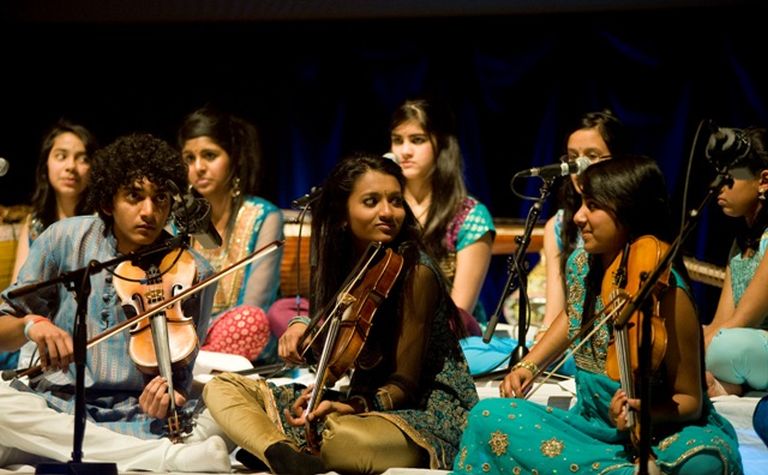 Located in Chanakyapuri, Delhi School of Music is probably the oldest music school in the city. They cover it all – from the piano, guitar, violin, cello, flute, and singing classes. If you feel music is something your kids will enjoy, then DSM is the place you should enroll them. They take kids from the age of 8 years and the classes take place all 7 days.

Where: 8, Nyaya Marg, Block C, Diplomatic Enclave, Chanakyapuri, New Delhi
Contact: 011 2611 5331
For more info, click here
2. PAIPA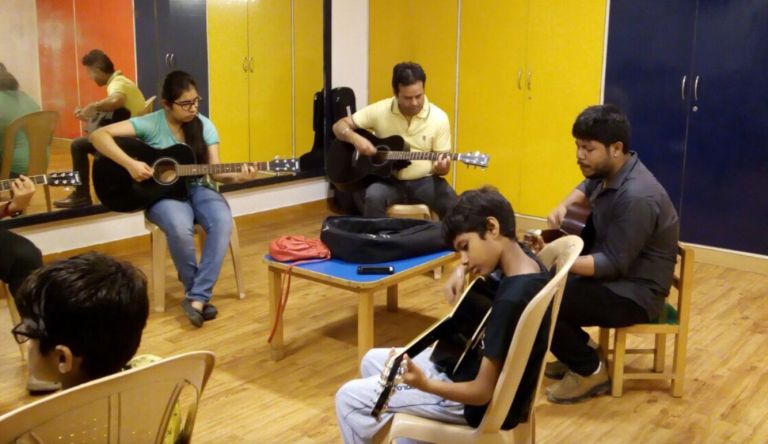 Pradeep Adwani's Institute For Performing Arts in South Delhi offers a variety of music classes. Along with classical singing, your kids can also learn western singing styles. PAIPA s also hosting a summer camp where kids above the age of 3 years can take part and learn the art of music. (Monday to Friday, Tuesday-Thursday, Saturday-Sunday).

Where: D – 22, LGF, Amar Colony, Lajpat Nagar-4, New Delhi
Contact: 9811559306
For more info, click here
3. Shan School of Music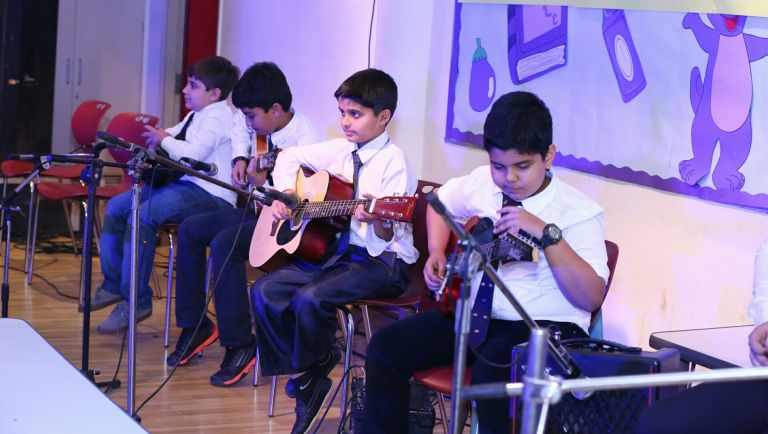 Who wouldn't want to attend the school where you'd be taught by famous singer Shan himself? Inaugurated in the year 2003, Shan School of Music is a great option to enroll your kids this summer. They have classes for kids starting from four years of age. The courses taught cover all basic elements for Rock, Jazz, Blues, Pop, Punk, Bollywood, Classical, Contemporary, R&B, Funk, Fusion and World Music. Based in two locations, they are currently running a summer camp as well.

Where: Vasant Kunj & Gurgaon
Contact: 098109 90582
Check Out Their Website Here
4. Rhythm And Melody Music and Dance Academy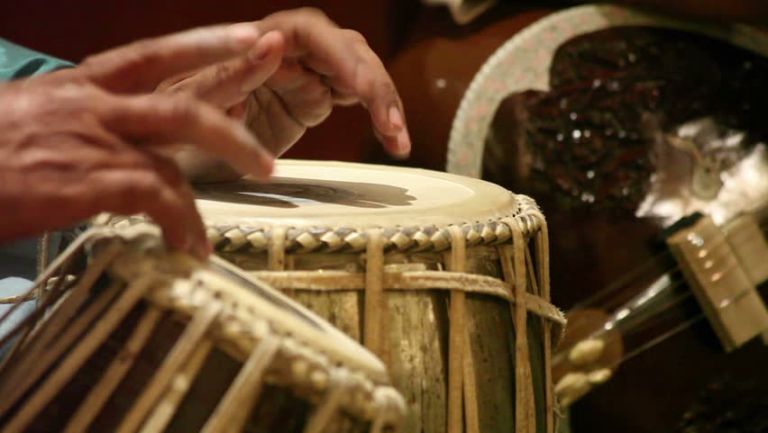 This music school boasts of some fantastic infrastructure, including fully equipped recording studios and practice rooms. One may take separate courses in Tabla, Guitar, Dhol, Drums and others. The academy also runs home tuition so that your kids get extra personalized attention. You can enroll here according to your time and availability which is a bonus point!

Where: Plot no 2 at Tender Year Day Care School nr. Ajanata Public School in Sector-31 Gurgaon
Contact: 9582228682
Check Out Their Website Here
5. Mozartsy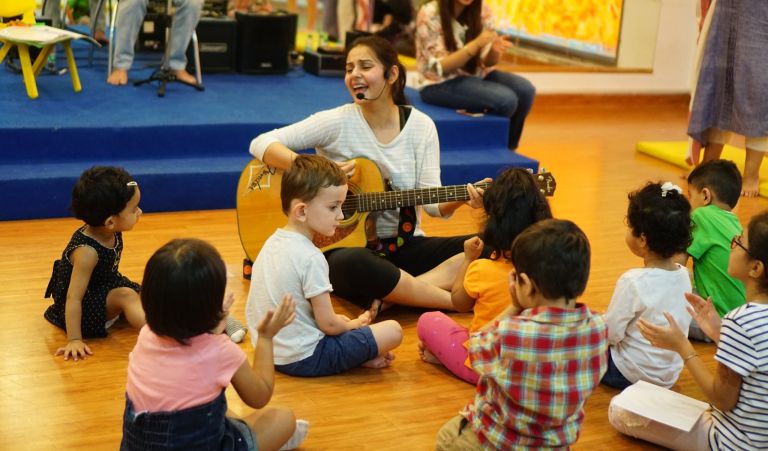 Mozartsy has got to be one of the most loved music schools in Delhi. Famous for their classes and way of teaching toddlers and preschool kids, it seems like the perfect spot for your young ones. Your kids will explore the instruments like Guitar, Violin, Flute, Keyboard, Drums, Tabla, Dhol & Djembe. Right from the age of 1 year, you can enroll your kid to learn and introduce them to the world of music. Classes run all year round, so you can join here anytime!

Where: Safdarjung Enclave, Greater Kailash 1 & Gurgaon
Contact: 9560001000
Check Out Their Website Here
6. Dwarka School of Music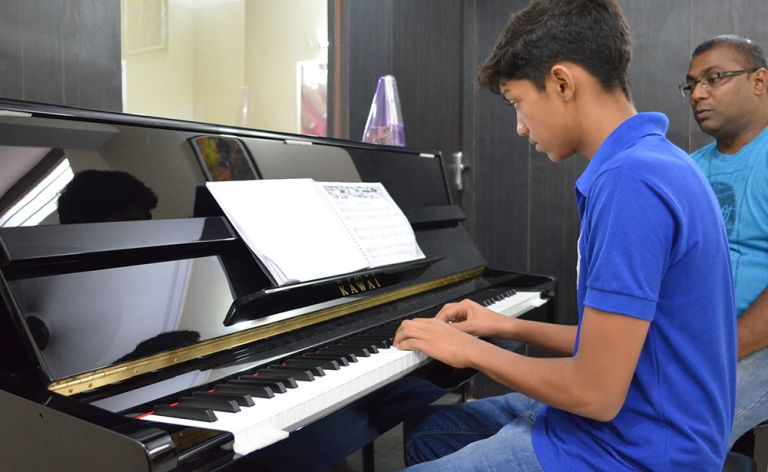 Based out of Dwarka, this music school has people from all age groups attending it. You can pick your area of interests from their courses Guitar, Keyboard, Drums, Piano and Western Vocal Classes. Depending on your availability you can enroll here as they offer regular and short term courses. For each of the course, there is a total of 20 classes. If you live in the vicinity then you should totally check it out for your kids.
Where: E-1085, First Floor, Ramphal Chowk, Sector 7, Dwarka, New Delhi, Delhi 110075
Contact: 098999 99141
For more infor click here
(Featured Image Source: Lorrainemusicacademy)