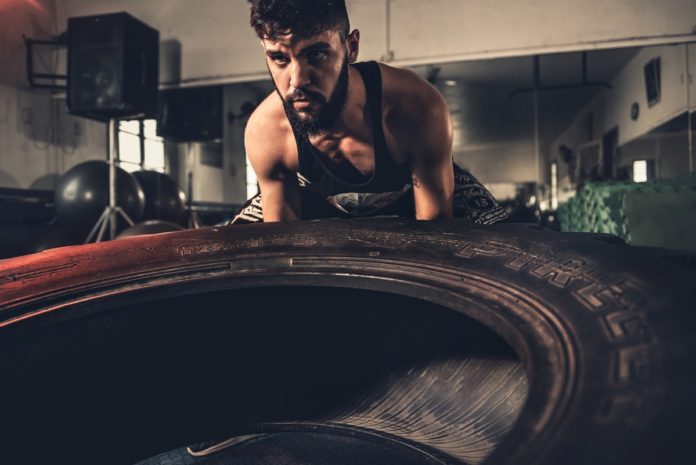 Gone are the days when working out was limited to running on the treadmill or striding on the cross-trainer. With so many new fitness activities such as Crossfit training replacing the monotony of hitting the gym, there is nothing that can stop you from attaining that dream bod that's been in progress (since forever!). CrossFit focuses on functional training, which includes compound exercises involving the movement of the entire body from head to toe, adding strength and muscle evenly all over the body. So if you're looking to try this high energy and high-intensity workout, here's a list of the best CrossFit centres in the city that you should hit ASAP!
1. Reebok CrossFit Robust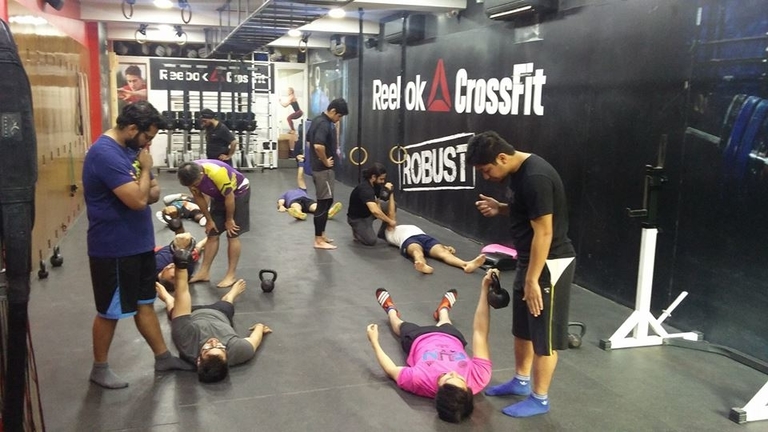 Owned and headed by Coach Kamal Chhikara, a level 2 CrossFit trainer, this place is for all those who are serious about fitness. They aim to provide their members with a fun path to achieving their health and fitness goals! So whether you are looking to lose a little belly fat, firm up some squishy parts or just to get moving again, you should sign up for their classes. They have a bunch of options to pick from and don't worry; they even have a beginner level for all those who are new to the fitness game!
Where: 7, Arjun Nagar, Opp. Defence Colony A Block, Kotla Mubarakpur, New Delhi
Contact:+91 8800775924
2. CrossFit Stride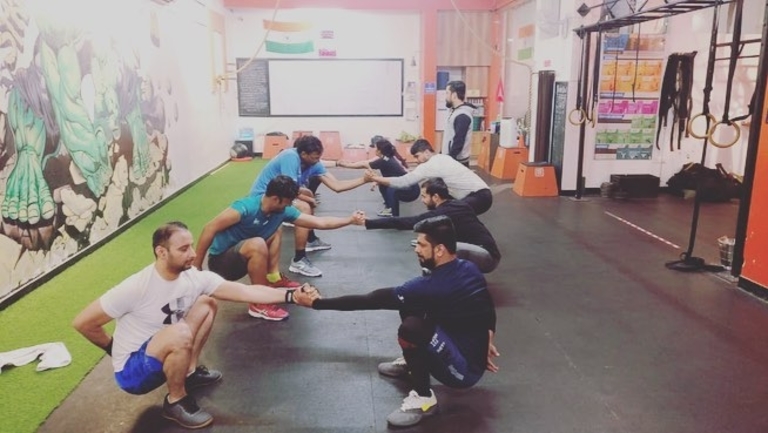 CrossFit Stride aims to help you achieve long-lasting fitness and healthy lifestyle. They run sessions in a group setting which last an hour and include a warm-up, skill, work out of the day (WOD) and cool down. They have personalised coaching and nutrition counselling by Crossfit HQ; US certified trainers for all their members. Whether you're a pro athlete or a complete non-athlete, this place is the perfect fit for you and help you excel in all aspects of life! Need we say more?
Where: SCO 4, Huda Market, Near Vishal Megamart, Sector 14, Gurgaon 122001, Haryana. India.
Contact: +(0124)-4263878; +(91) 989 156 7444
3. CrossFit Himalaya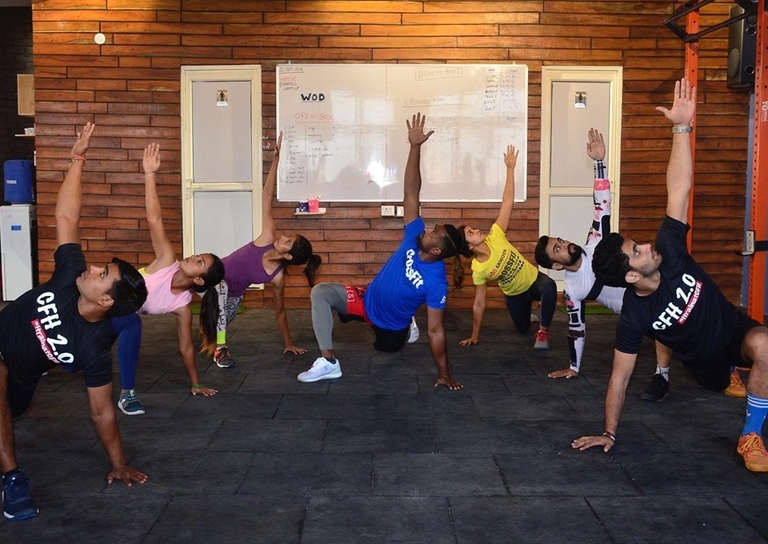 Their Work Out of the Day comprises of super intense and choreographed sets and repetitions in varying level of difficulty. They offer classes every day of the week at different timings to suit your convenience and have 7 well-trained coaches. CrossFit Himalaya offers both silver and gold packages depending upon the rank of the trainer you choose to train with. Short sessions with intensive cardio and strength exercises will have an almost immediate effect on your fitness levels and physique.
Where: The Dhanmill Compound, 100 Foot Road, Chatterpur, Near: Qutab Minar Metro Station New Delhi – 110074 and Khasra No. 68, Sadarpur, Sector-45, Noida, Uttar Pradesh 201301
Contact: +91 8956505151; +91 8956505151
4. Back To Basics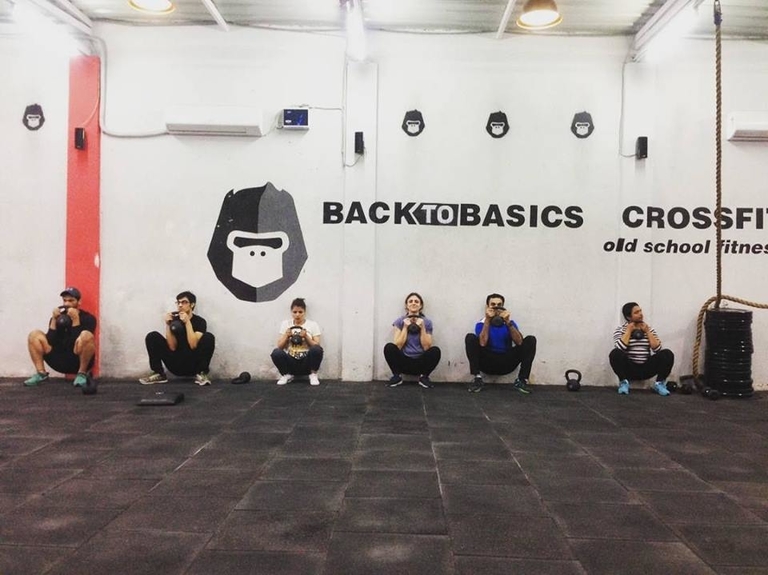 Whether you are looking put on muscle, lose weight, or want to get fitter, in general, it's best to ditch the gym and go back to basics. At Back to Basics they conduct 1-hour group workout sessions with experienced coaches which will help you learn the foundational movements and master them. Memberships also include sessions on nutrition to help you achieve your fitness targets. These people also run Boot camps and offer corporate training. So now we are sure there's no excuse for you to skip that workout!
Where: B-1, Vasant Kunj, New Delhi, Delhi 110070, India
Email: backtobasicscrossfit@gmail.com
5. Bodh CrossFit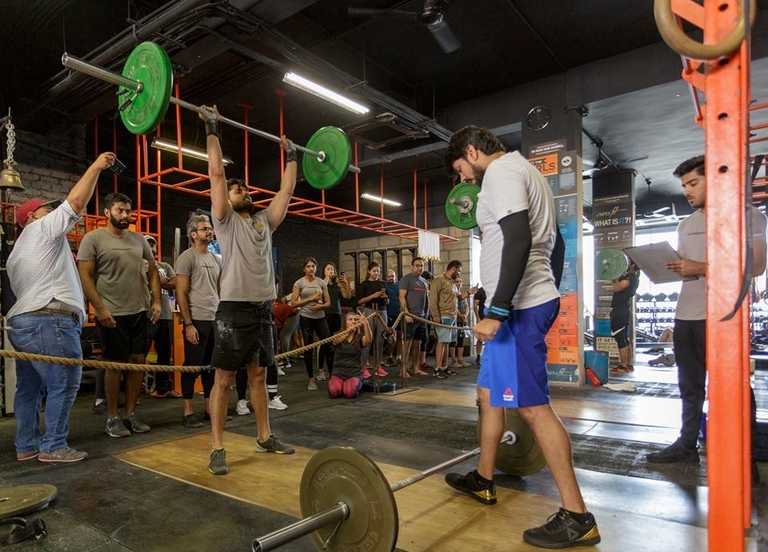 At Bodh CrossFit every day, they will have a workout programmed for you that will challenge you in different ways, different movements and different fitness modalities (cardio, weightlifting, gymnastics, etc.). Here you can work on your neurological fitness along with your physical fitness and improve your speed and power. After a high intensity work out at the Bodh CrossFit you're guaranteed to walk out wondering what are these new sets of muscles you didn't know existed and why are they sore?
Where: SCO 307, First Floor, Sector 29, Gurgaon, Haryana 122002, India
Contact: +91 98115 35584, +91 124 44993649
6. Reebok CrossFit Gurgaon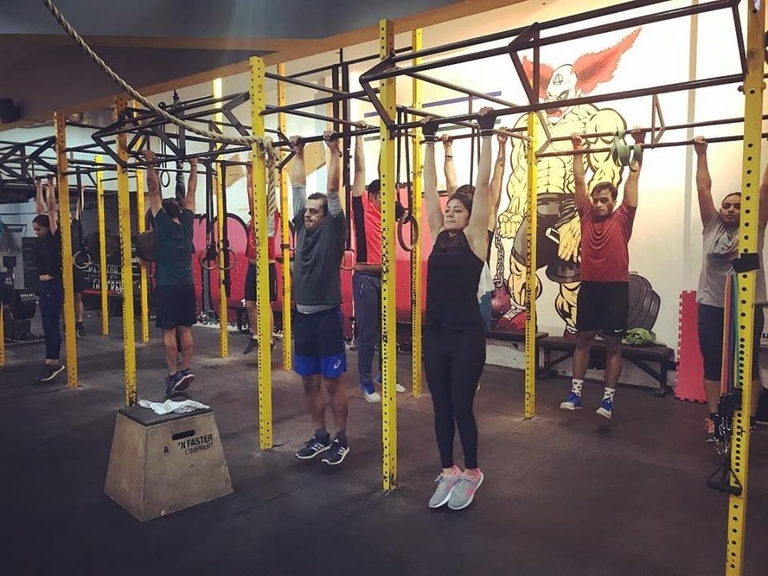 At Reebok CrossFit Gurgaon, they utilise the CrossFit methodology to train people of all ages and abilities in small groups. You get semi-personal training from a certified trainer and have to utilise only natural human movement patterns, which are safe and more useful. Their exercises include a lot of running, jumping, pushing and pulling, squatting, throwing and lifting. Sounds like a power-packed workout, doesn't it? They believe in tracking performance parameters rather than body weight or inches, but you are bound to see a difference in your body just a few sessions!
Where: B11/1, Ashoka Crescent Marg, Dlf Phase – 1, Gurgaon, Haryana 122002
Contact: 098991 93194
7. CrossFit 3607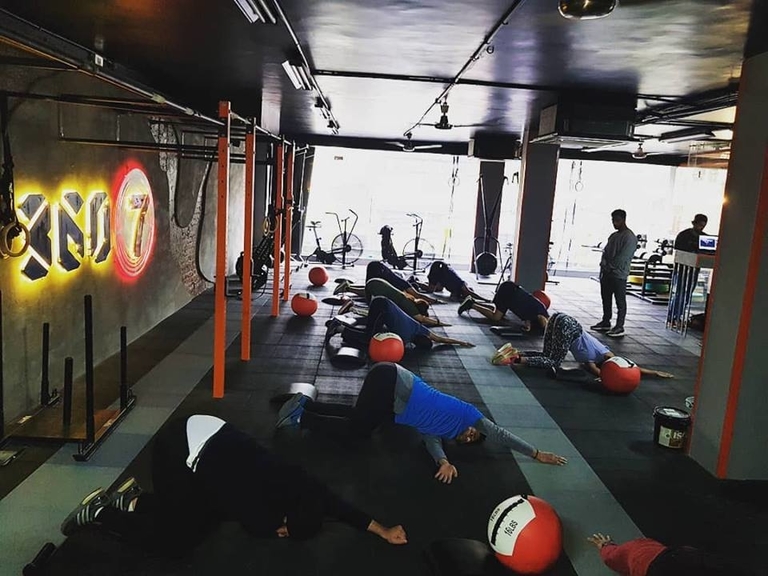 At CrossFit 3607 they conduct high intensity functional CrossFit classes. Their program delivers fitness, that is, by design, broad, general, and inclusive and their speciality is not specialising. Which means these CrossFit classes comprise several different workouts to get you fit from head to toe. Along with strength, stamina, speed and agility, their workouts also aim to help you build cardiovascular and respiratory endurance, coordination and balance. We have already started dreaming of our fitter selves, have you?
Where: 2, NWA, Club Road West, Punjabi Bagh 1st floor, New Delhi
Contact: 098113 03607
Featured Image Source: Unsplash