The amount of stress in our lives these days is immense. There's no denying that fact. Be it work deadlines, family issues, financial woes, health problems or relationship troubles, there's enough in our lives to make to us super stressed. Of course, in such a scenario, making sure to let off some steam and indulge in relaxing activities is the way to go. One of the easiest ways to literally let go of some tension is the rejuvenating spa therapies. So, check out 8 best spas in town, along with their specialised therapies. Let the pampering begin!
1. Warm Herbal Massage at Sawadhee Spa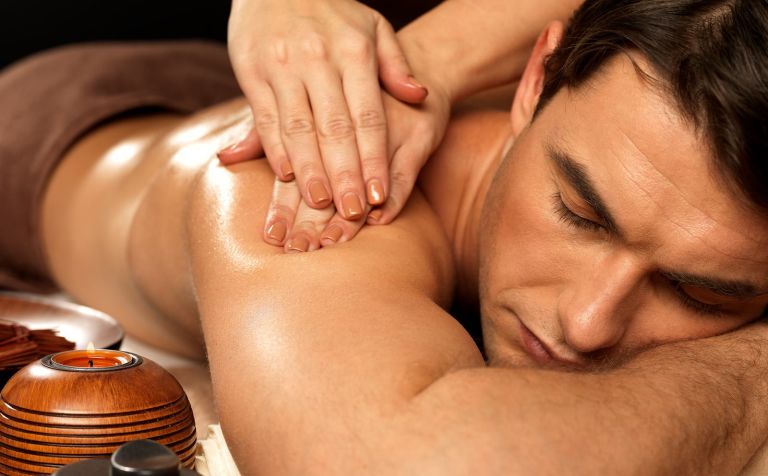 The Sawadhee Traditional Thai Spa has a luxurious space where the warmth of the décor will set your mood from the moment you enter this place. You can indulge in incredible treatments that will not only smell heavenly but will also work on your trouble spots! Their Warm Herbal Massage is for muscle relaxation and we totally swear by it. This massage relaxes the body, soothes the skin and improves the body's circulatory system. Using hands, herbal balm and aromatic oils together with heated pouches on the body, this massage will ease all your aches and pains. Ah, heaven!

Where: Plot No.3, Local Shopping Center, Pocket C-9, Vasant Kunj, New Delhi
Contact: +91 8750023456

2. Deep Tissue Massage at Tattva Spa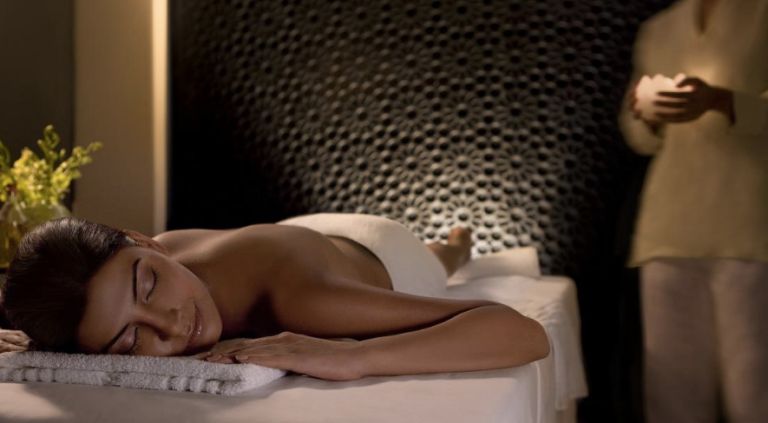 You can enjoy your own cosy retreat at Tattva Spa while cherishing an incredible spa session. Amongst their Swedish massage, Lymphatic massage, Aromatherapy massage, and Ayurvedic massage, their Deep Tissue massage is highly recommended. It works best to release tension and to relax your muscles. The massage specifically works on deep layers of muscles, tendons, and fascia (the protective layer surrounding muscles, bones and joints) in the body. So, reconnect with your elemental inner self with this therapy!

Where: Gurgaon, Noida & Faridabad
Contact: 099998 35852

3. Oil Massage at Oberoi Hotel & Resort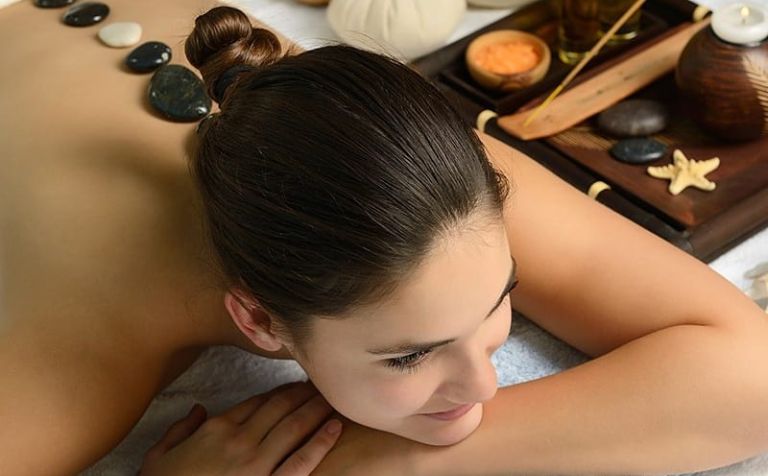 With a spacious spa, indoor and outdoor swimming pools, steam-sauna, personalized therapy rooms and terraces to relax, Oberoi is one of our favourites! You'll feel that you're right in the lap of nature with oak-panelled therapy rooms, palm trees, and azure water bodies. Their oil massage is perfect if you are having a bad day! It involves a traditional Indian massage with warm herbal oils which will stimulate your body cells and nervous system. It's time to pamper yourself, peeps.

Where: The Oberoi, Dr. Zakir Hussain Marg, New Delhi
Contact: +91 11 2436 3030

4. Stockholm Massage at Three Graces Spa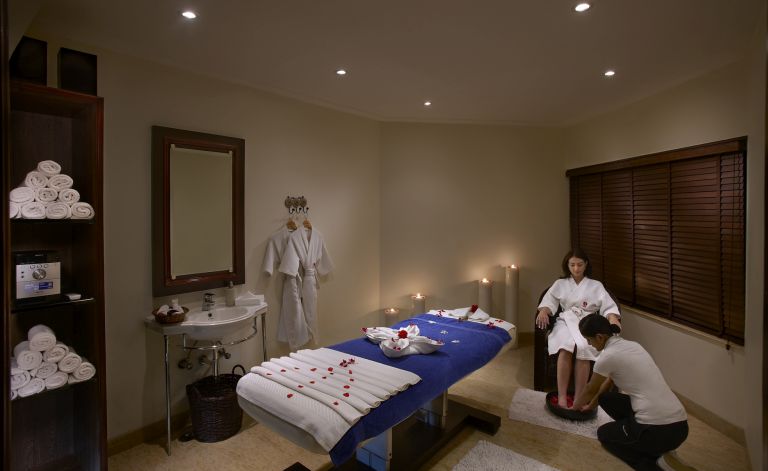 Three Graces Spa offers a wide range of Classical Ayurveda experiences along with International Spa therapies with the unique concept of Astroveda. They have various therapies like pain management, stress management, pre & postnatal care and joint pains massage. They have a specific Stockholm massage, which is essentially a Swedish massage to smoothen and relax your body from forehead to toe, followed by an amazing face massage. Sounds lovely, right?

Where: 4th floor, #8, Windsor Pl, Janpath, Windsor Place, New Delhi
Contact: 011 2375 3048

5. Stress Buster Massage at Asian Roots Spa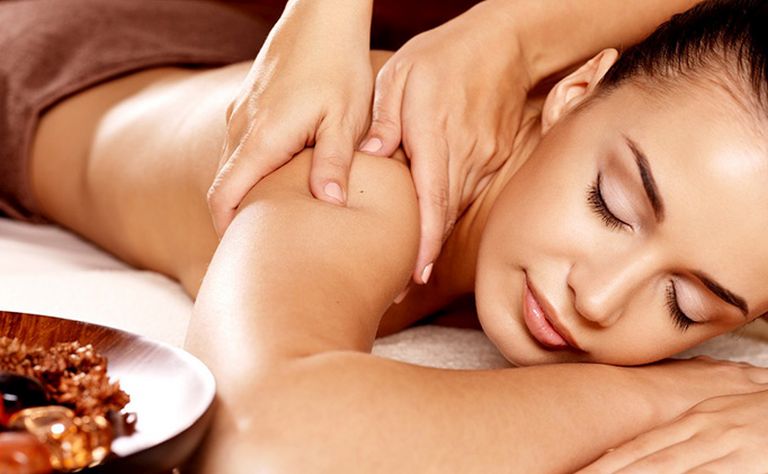 Are you one of those who are so engrossed in their professional duties throughout the week that you can't even find some #MeTime? We suggest you head to Asian Root Spa which offers amazing Stress Buster Massage. This therapy will lower your heart rate and blood pressure and will relax your muscles. You will ease, comfort and freshness within yourself for sure. So, don't stress too much, just make the appointment RN!

Where: B 5/15, Safdarjung Enclave, Opp Deer Park, New Delhi
Contact: 011 4610 3000

6. Ayurvedic Spa Massage at Blliis by Ravissant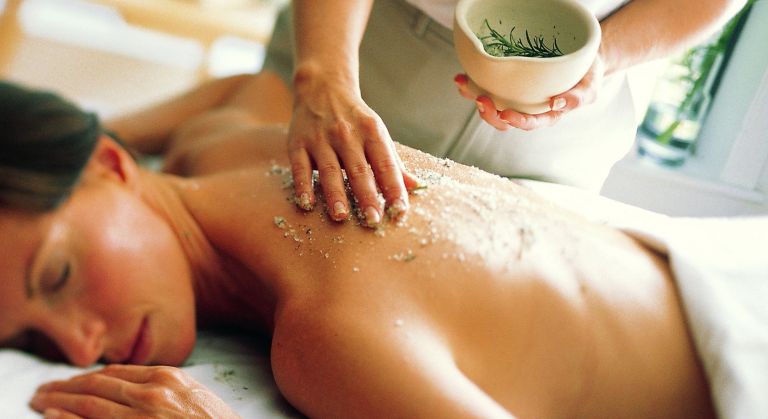 This one is India's first organic green salon and spa in town! So, if you want to relax and yet be a responsible citizen, you should definitely opt for this one. Also, here they use only fresh and natural ingredients such as plants, spices, herbs and more. So head to Blliis to pamper yourself by taking a soothing Ayurvedic Spa Massage.
Where: Grandlay Commercial Complex, 50-51, Friends Colony West, New Friends Colony, New Delhi
Contact: 011 2632 8649

7. Head in The Cloud Massage at Pullman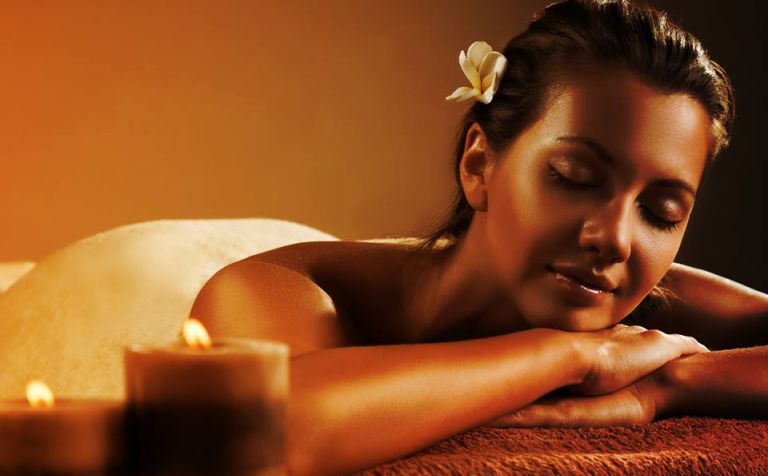 What's the one thing you desire after a tiring week at work? A few hours of relaxation and pampering, that's what! The Woo Wellness Spa And Salon at Pullman has amazing tailor-made, anti-stress and purifying spa treatments. Their Head in The Cloud Massage is our personal favorite and we recommend you to go for that to rejuvenate your cells. Relieving tension in your head, neck, and shoulders, this massage will stimulate blood flow to leave your body feeling totally relaxed. That's how a weekend should start, right!

Where: Pullman New Delhi Aerocity – Asset No 2, GMR Hospitality District IGI Airport New Delhi, Aerocity
Contact: +91 11 4608 0811

8. Wrap Massage at Aura Heritage Spa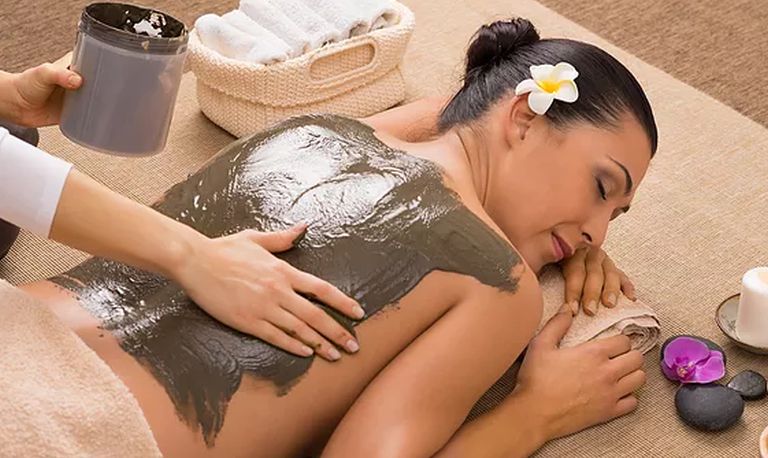 Nestled in South Delhi, Aura Heritage Spa offers various massages including couples massage. But what got our attention was their Wrap Massage. Confused about what's it all about? It will brighten your skin tone and will improve the texture, which will eventually result in a remarkable radiance. So what are you waiting for? Head straight to this place and indulge in some luxury pampering!

Where: E-20, 1st Floor, Block E, Defence Colony, New Delhi
Contact: 099100 15140
If you've experienced any of these massages, then let us know about your experience in the comments section below.
(Featured Image Source: skinspavincennes.com)