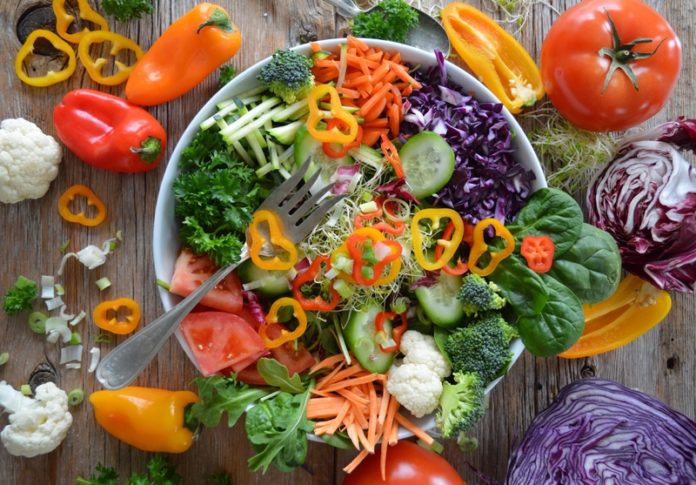 All Vegans are Vegetarian but not all Vegetarians are Vegan. Confused? The defining line is pretty clear, yet it may often be confused. Like vegetarians, vegans do not eat any animal flesh: so no chicken, pig, cow, seafood or any other animal. However, in addition to not consuming any animal meat, a vegan also doesn't eat eggs, dairy products or any other products derived from an animal. So if you are vegan or are looking to try veganism, here is a list of 8 restaurants and cafes in the city with vegan options on their menu. Bon appétit!
1. Greenr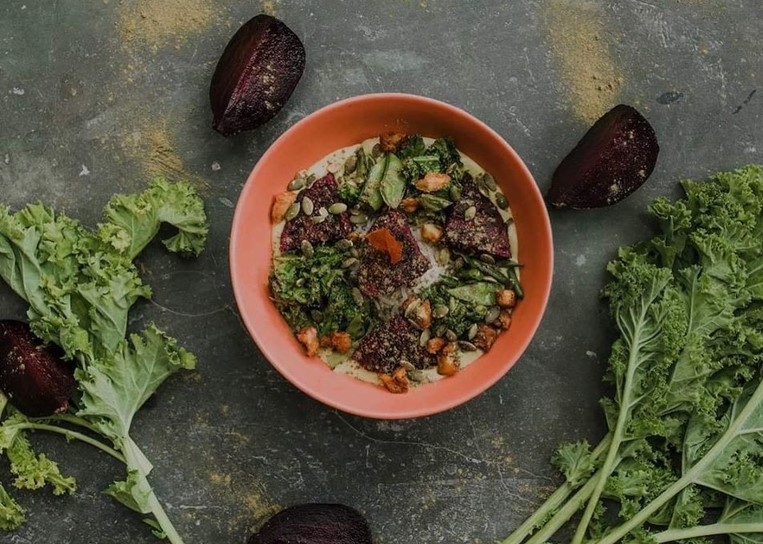 Greenr is a vegan paradise with a delicious selection of vegan dishes.
They also have an assortment of vegan milk blends, cold pressed juices, and artisanal coffee on the menu. Sounds fancy, right? Along with a great ambience (shoutout to being nature-friendly) they have a curated menu which is extremely well thought out and seems to have been created after a lot of research and testing. The food options are as different as they could be and supremely healthy and tasty.
Where: 01, 32nd Avenue, Sector 15, Gurgaon; Building 4, SMR House Basant Lok Community Centre, Vasant Vihar, New Delhi
2. Rose Cafe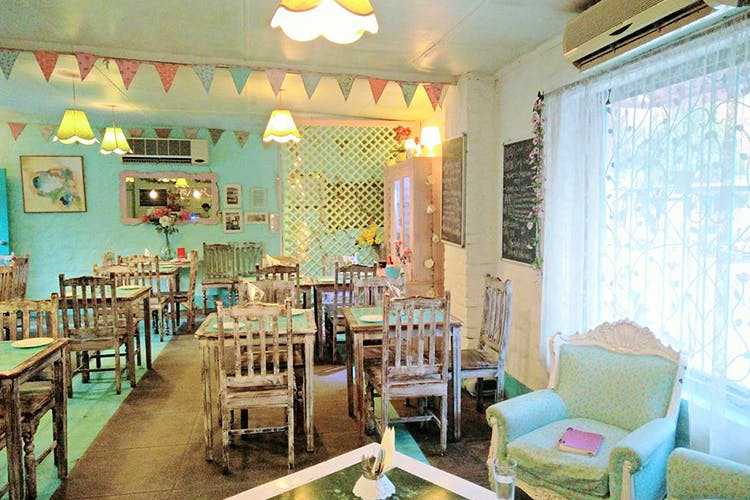 If you're a Delhiite, odds are you have already been to this place or at least heard about it. Rose Cafe has an entire section of their menu dedicated to vegan dishes. They offer a selection of intriguing options like the Sun Dried Tomato, Roast Garlic Salad Pizza and a vegan shepherd's pie that's so good it's going to make even the strictest of non-vegetarians give into veganism! With its quaint decor and cosy atmosphere, this is sure to be your favourite Sunday brunch place in no time!
Where: 2, Westend Marg, Saidulajab, Saket
3. Perch Wine and Coffee Bar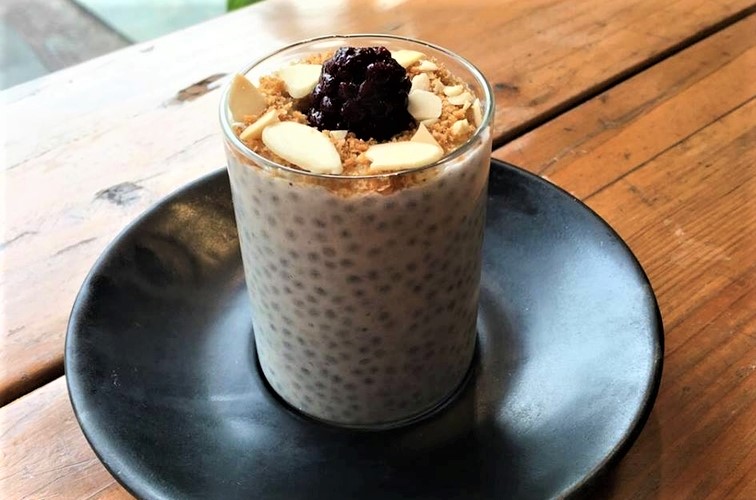 With a great ambience and a comprehensive menu, Perch wine and coffee bar has quite a few dairy-free vegetarian options. The whole lighting of this place is done with lamps and the small plants all around, which will make you feel relaxed and close to nature. This cute little cafe and bar is the perfect place to read a book while you enjoy sumptuous vegan food along with a glass of wine.
Where: 71, 1st Floor, Khan Market, New Delhi and Priya Complex, Vasant Vihar, New Delhi
4. Getafix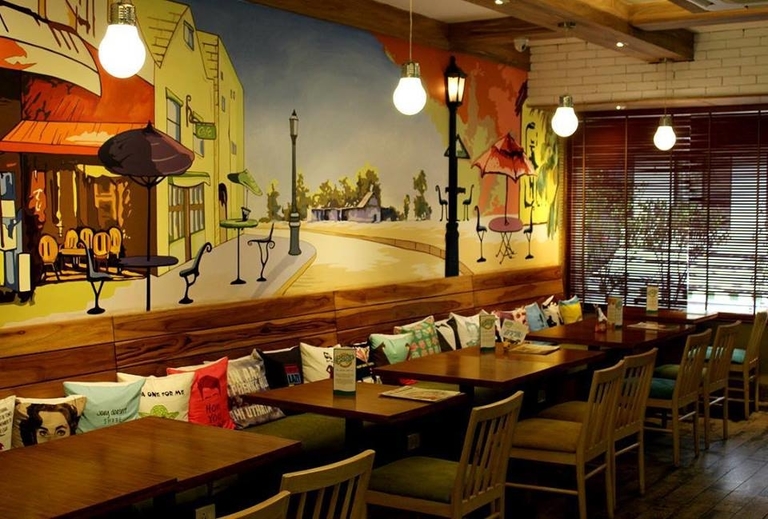 No healthy food menu is complete without vegan options. This award-winning place takes healthy eating to the next level. Fresh ingredients and healthy recipes translate into yummy dishes. They even offer vegan substitutes for their yummy smoothies and make a conscious effort to reduce the waste as much as possible (which is probably why you won't be given straws at this restaurant). This place is perfect for a guilt-free, delicious vegan binge!
Where: Shop 14 & 15, Ground Floor, Cross Point Mall, DLF Phase 4, Gurgaon and multiple outlets
5. Roadhouse Cafe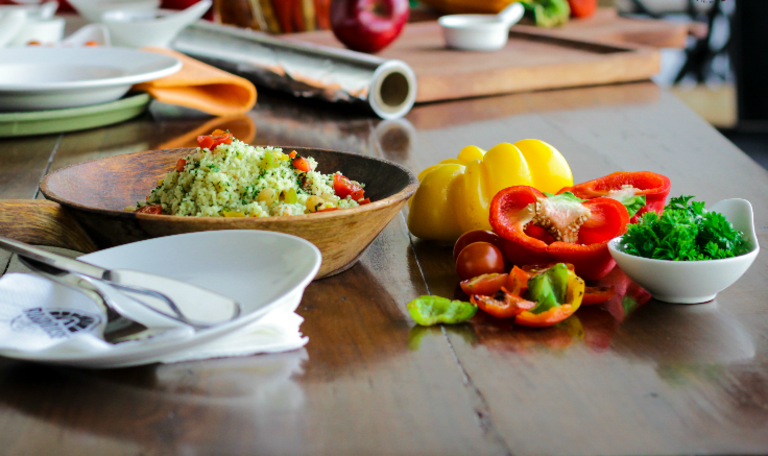 A lovely rooftop-cum-cafe that's tailor-made for a casual date night, the Roadhouse Cafe has a special menu for vegan and gluten-free options which is available on request. They source the freshest ingredients from all over town and take pride in making most things from scratch. They are also happy to do a half-n-half pizza for the 'vegan and non-vegan' relationships!
Where: M-22, 2nd Floor, Main Market, Greater Kailash 1 (GK1), New Delhi
6. Nut and Bowls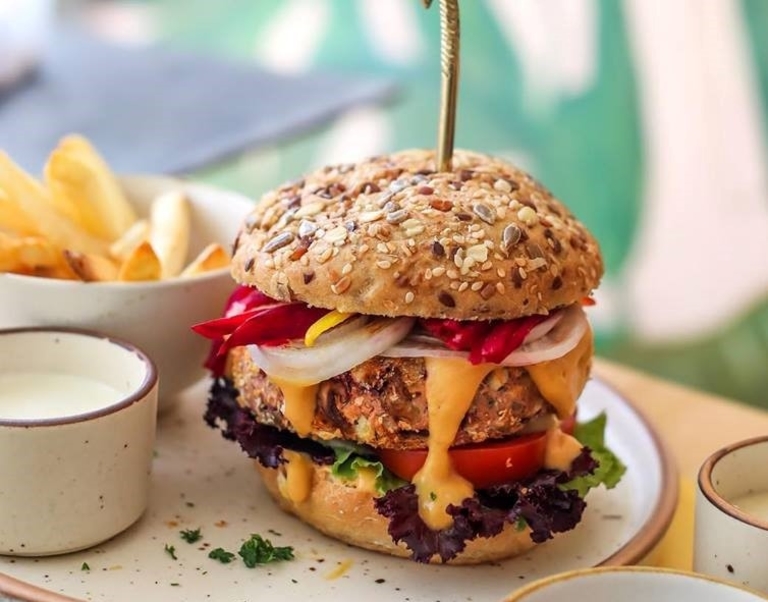 This one of a kind cafe is a dietary bliss for vegans! They offer delicious raw and vegan cuisine prepared with mindfulness and an intention to nurture mind, body and soul. All food served at Nut & Bowls is 100% vegan, plant-based and prepared fresh every day by their expert chefs. So what are you waiting for? Get your vegan fix here asap!
Where: M-70, Ground Floor, M Block, Greater Kailash 2 (GK 2), New Delhi
7. Smoke House Deli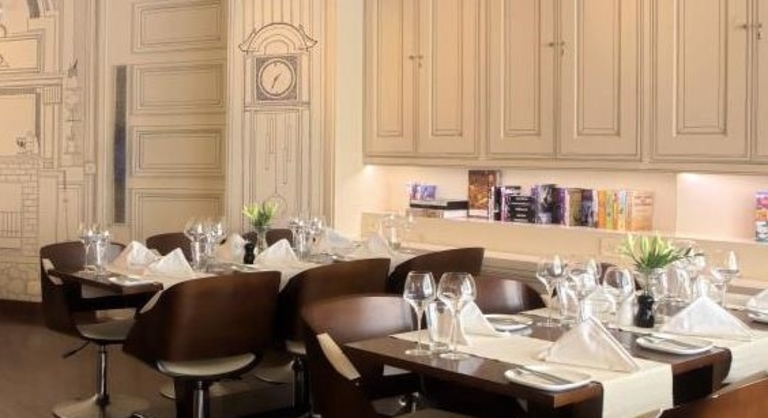 Yes, Smoke House Deli! They have recently launched a healthy menu
dedicated to healthy food, complete with its own set of soups, sandwiches, breakfast dishes, pastas, mains, and desserts. The menu lists ingredients used and categorizes the dishes as per the criteria, for example, 'Dairy free,' or 'Vegan,' 'Superfood.' The Soy-marinated Tofu, Grilled Vegetable Ravioli with Coconut and Soy Milk, Spinach and Millet Soup, and Quinoa Salad are all great options for the vegan. Moreover, they also serve vegan cheesecake!
Where: 23, Ground Floor, Odeon Building, Radial Road 5, D Block, Connaught Place, New Delhi and multiple outlets
8. Cafe Turtle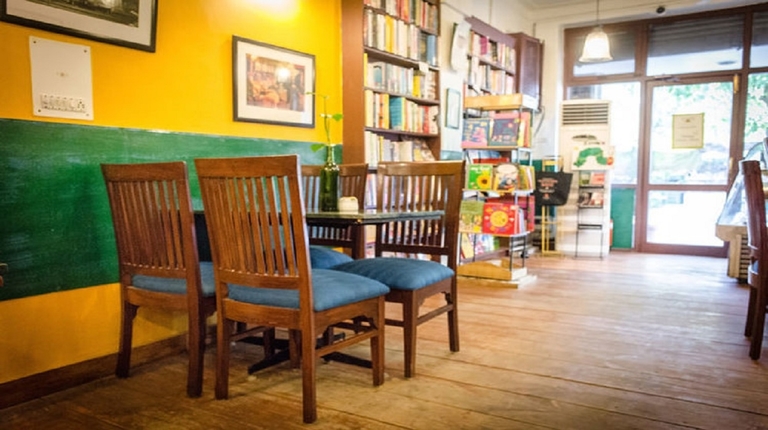 This is an all-vegetarian cafe, and while they do not have a separate menu for vegan dishes, the staff here is well-versed with the menu and can guide customers looking for vegan alternatives! Falafel Wrap With Hummus, Hot Jacket Potatoes and the Buddha Bowl are some of the restaurant's go-to vegan options and they also serve all-day breakfast. Can't as for more, guys!
Where: Shop 23, 1st & 2nd Floor, Khan Market, New Delhi and 8, Nizamuddin East Market, Nizamuddin, New Delhi
Dilliwalon, let us know in the comments below how your Vegan experience has been!
Featured Image Source: Unsplash