If you have young kids at your place, then you'd know how exciting time summer vacations are! Kids get to chill at home, travel, play, visit relatives and learn so many things which can't be found in books. Your little munchkins should make the most of it by learning something new apart from the dreaded holiday homework. So, scroll down to find out the best robotics classes in Delhi-NCR and let your kids learn something absolutely new in this vacation.
1. Robogenius Academy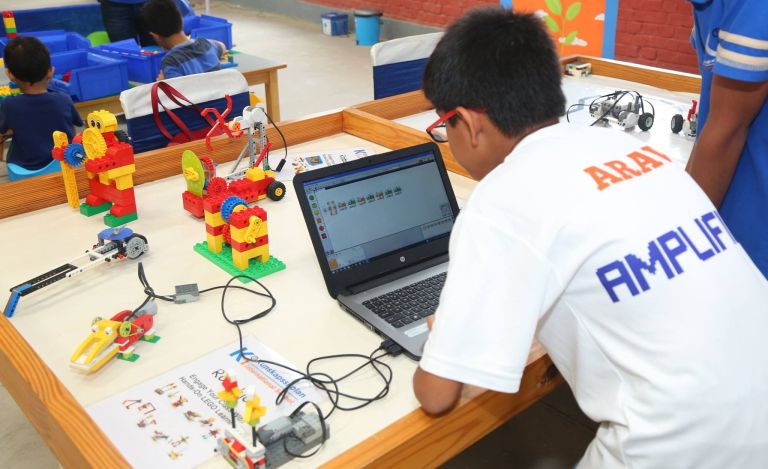 What caught our attention right away was the super amazing name of the classes! RoboGenius Academy allows children to plan, investigate and implement their own ideas while building their robots. You should enroll your kids in their Summer Camp which will teach them Model Making, Robot Making, Coding & Programming. The age groups which can participate are 6-8 years, 8-10 years and 10+ years. This will benefit them in the long run for sure!

Where: SCO 39, 2nd Floor, Sector 56, Gurugram
Contact: 099585 90959

2. Junior Engineers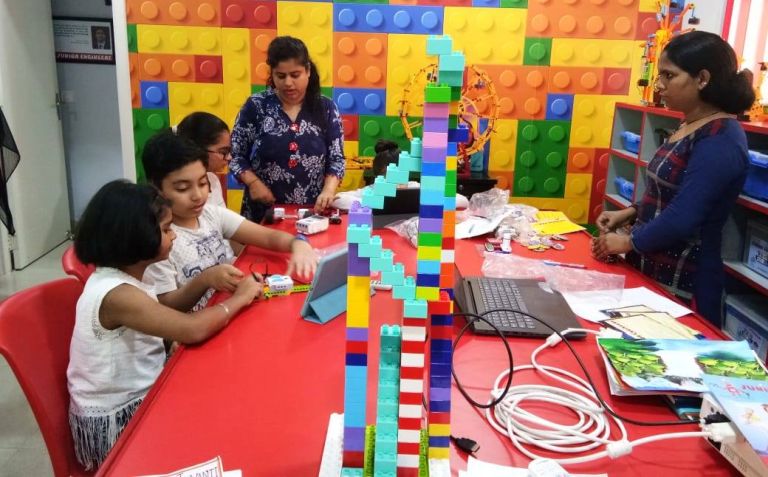 If you like to go the extra mile to make your kids summer vacations all worth it, then book them a seat at this unique and one-of-its-kind Junior Engineers classes. Sounds interesting, right? With creative activities like iRobo, iScientist, iConstruct, iElectric, iEngineer and iCoder it will enhance your kid's knowledge and boost their brainpower. We are definitely rooting for this one.

Where: H-29/203, 2nd floor, Pranav Complex, Laxmi Nagar, Delhi
Contact: 099712 01246

3. Robo Club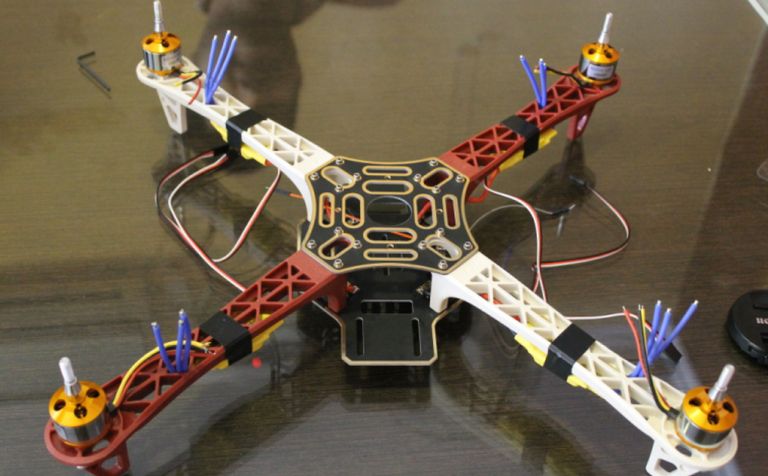 All you kiddos who have plans to stare at their computer screens this summer, here's a chance for you to learn a new skill. A World-class Robotics Institute, RoboClub, for children of 4 to 16 years is offering Summer Camp where you can learn LEGO Robotics (software platform) and EV3 robotics and coding. To make your kids vacation a memorable one, get your smarty pants enrolled for this one right away.

Where: B14 Opp next to Fortis C Doc, Chirag Enclave, Nehru Place, New Delhi
Contact: 096543 48322

4. Engineer Gurukul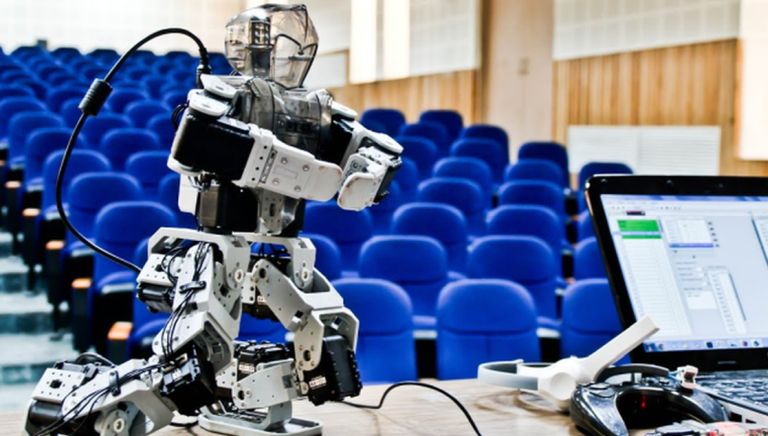 Is your kid a keen learner? Then Engineer Gurukul is a place where you should enroll your kid and they learn, make robotics project with their ease and comfort. Their classes are held throughout the year and 10+ age kids can enroll. To make science fun learning, kids can create their own group of friends for the lectures. And yes all the kits and components for the classes are included in the fees. These classes will help your child to improve their speed and learning skills that will definitely benefit them in the long run.

Where: A-10,Chief Commissioner Colony Opp.Rana Pratap Bagh Delhi
Contact: +91-9711699511

5. Sprouting Stems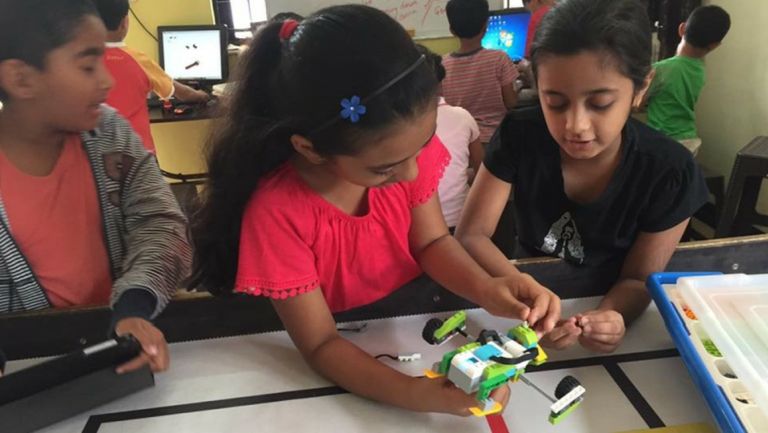 Sprouting Stems offers LEGO classes and trust us it's the best out of the lot and they take kids from the age of 4 years. They focus on developing motor skills and hand-eye coordination, Spatial skills, a capacity for creative and divergent thinking. The best part about the classes is that your kids will sketch their designs and will watch them come to life as they create them with LEGO. Sounds like a fun right? Then what are waiting for just book spots for your kids right now!

Where: Hauz Khas, New Delhi

Contact: 098108 87362

6. Engineering For Kids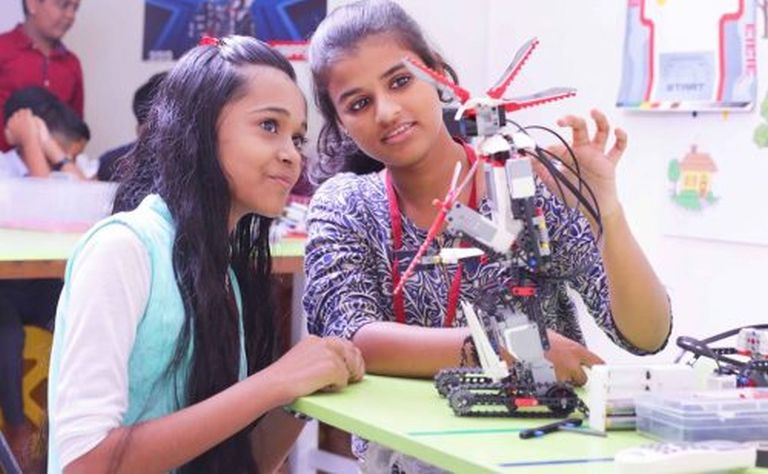 How about partying and learning? Engineering For Kids brings science, technology, engineering, and math to kids aged 4 to 15 years in a fun and challenging way through classes, camps, clubs, and parties. These peeps promise to give your little munchkin an interactive and real-time experience with this 4-week classes. The Robotics classes will not only improve creative thinking skills but will also enhance their social skills, problem-solving skills and computer programming skills. Book a spot for your kiddo now only!

Where: B-48, Block B, Shivalik Colony, Malviya Nagar, New Delhi
7. Robotics Wizards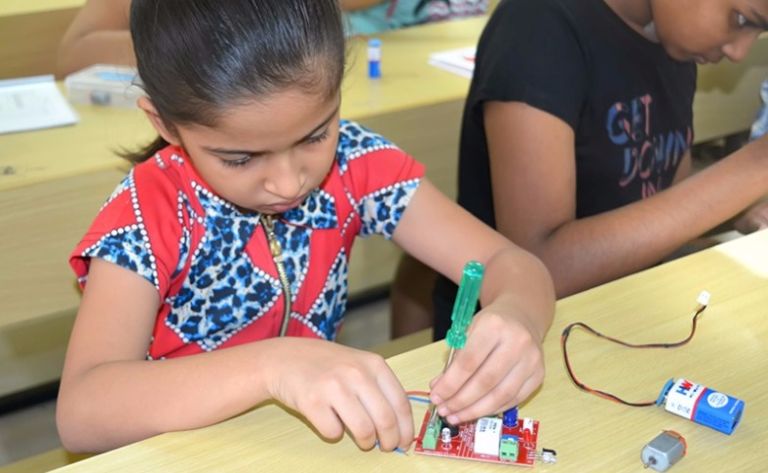 Robotics Wizards encourages kids to develop problem-solving, decision making and scientific inquiry skills in a playful method. They also have interactive learning platforms for various age groups. Their classes aim at enhancing your kid's creative and logical skills as they'll be teaching them 3D Printing, Robotics, Scratch, Lego, and App Development.
Where: AB-13, Basement, Shalimar Bagh Basement of 24/7 Grocery Store, Opposite MTNL Office, New Delhi
Contact: +91 9625057021
So, get ready for some fun and learning because summer vacations are almost here!
(Featured Image Source: stemrobotics)