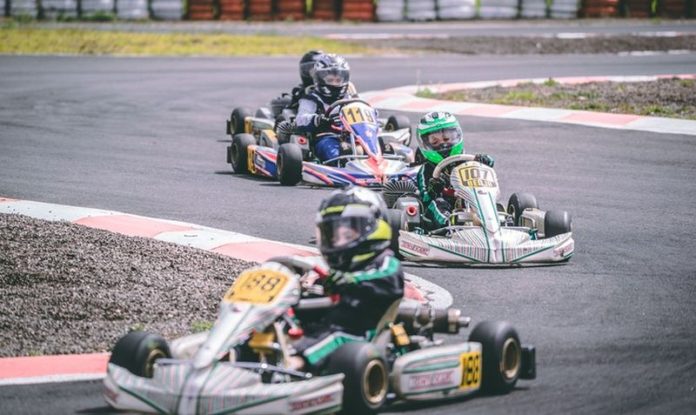 We all know how Gurgaon is famous for its malls and upscale restaurants & clubs. But if you think that's all there's to it, then you are surely mistaken. Any true blue Gurugrai would know how the city boasts of some amazingly exciting and super fun adventure activities. Oh yes! If you have even iota of doubt, then you should check out these best places in Gurgaon for adventure activities.
1. Paramotoring at Flyboy Aviation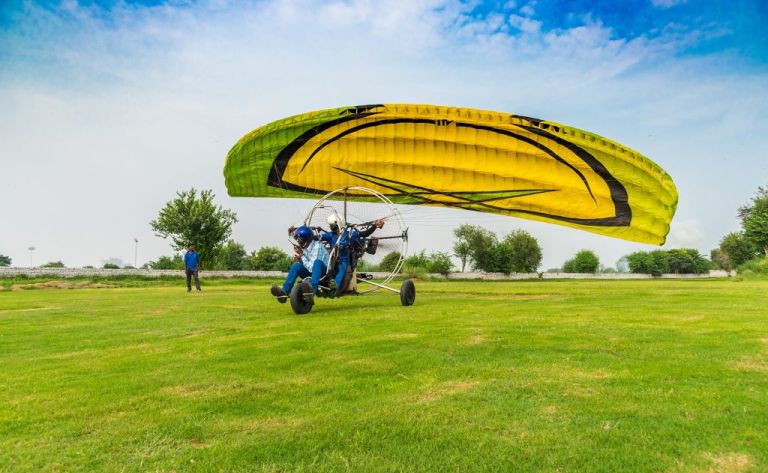 If you wanna fly high like a bird, then Flyboy Aviation is a place you should head to. Apart from paramotoring, you can try their air safari, aerial photography and more. Pretty cool, right? We just can't wait to get our hands on that motorized machine and get that picturesque view of the city. Ditch being lazy this weekend and head here for some adventure. You know you want to!
Where: Flyboy Aero Park, Near The Ireo Grand Arch, Golf Course Extension Road, Sector 58, Gurgaon
Contact: 9871510510
Book Your Tickets Here

2. Go-Karting at F9 Go Karting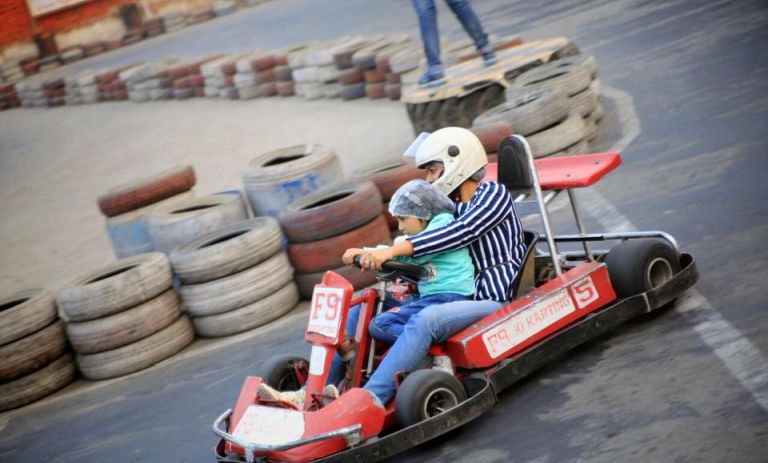 Do you have a passion for racing? Then you'll be thrilled to know about Go-Karting at F9 Go Karting. With their curvy tracks and speedy karts, F9 is the best place to enjoy an adventurous weekend. What's more, you can even organize your next birthday party here and invite your gang, rather than heading for the same old cafes every time!

Where: Sector 17-18 Link Road, 1.8 Kms. from IFFCO Chowk,Gurgaon
Contact: 09818048655
Book Your Tickets Here
3. Bounce All Around at SkyJumper Trampoline Park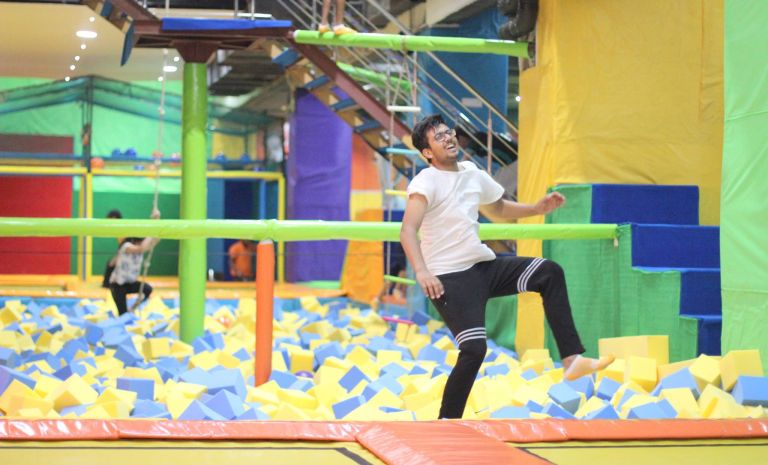 What could be better than jumping around and bringing out your inner child? You should check out SkyJumper Trampoline Park for its huge indoor trampoline where you can literally bounce all day long! Also, once you are here, you can even check out their indoor park, and play a bunch of games like dodgeball, volleyball, and basketball. Sounds like super fun, right?

Where: Ground Floor, ILD Trade Center, Sohna Road, Sector-47, Gurgaon
Contact: +91 888 2288 001
Book Your Tickets Here

4. Ice Skating at iSkate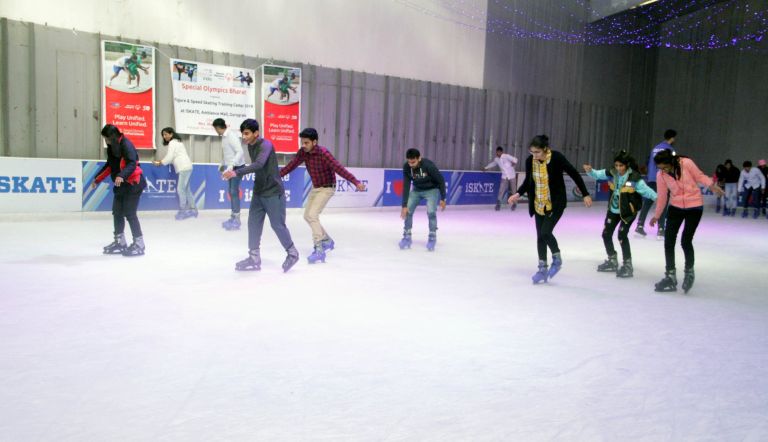 Oh, this one is our personal favourite, because nothing can beat ice skating in the middle of summer! There's simply so much to do at this place. You can go ice skating here, bring out your inner Arijit Singh in their karaoke rooms, hog on to yummy food & more. There's even a party room where you can host birthdays as well. So, everyone out there who has little munchkins, this sounds like the perfect place.

Where: 6th Floor, Ambience Mall, Gurgaon
Contact: +91 124 4610606
Book Your Tickets Here

5. Paintball at The Paintball Co.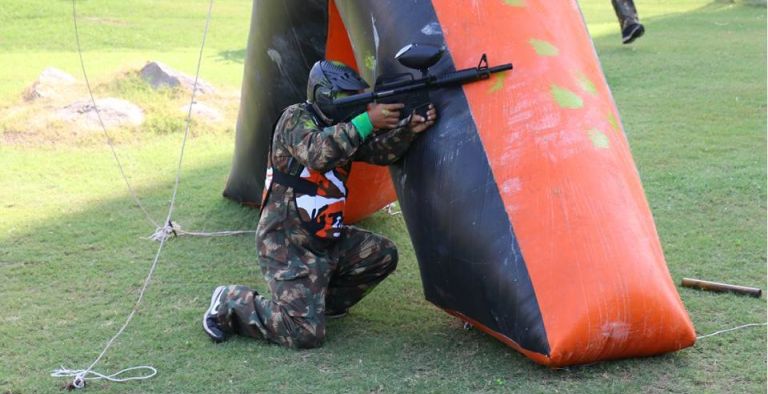 Want another mini Holi splashing colors on your squad? Then what are you waiting for, go for a game of paintball and shoot it all out! At The Paintball Co., they have a mobile paintball arena where you can indulge in playing. And you know what makes it stand out? Their facility of arranging a huge paintball arena as there is enough space to run. They also offer party packages and help you all have a blast on your special day.

Where: Huda Market, Sector 31 PlayGround, Gurgaon
Contact: 099712 00530
Book Your Tickets Here

6. SkyCycle at Frenzy Adventure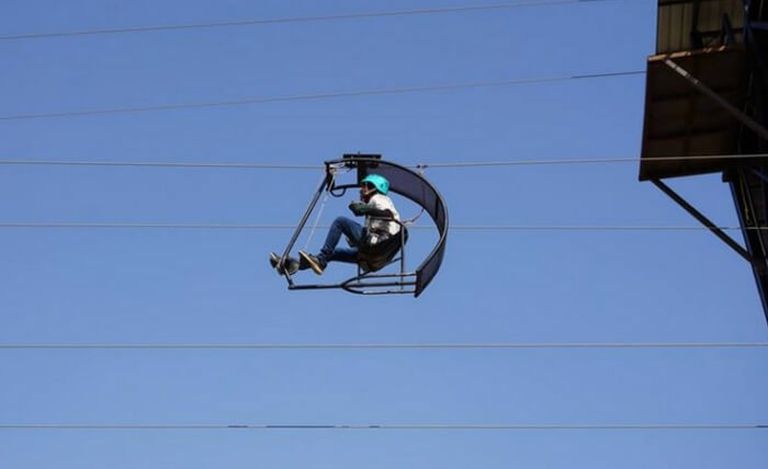 We all have been cycling for ages all around the road but how about in the sky? Sounds crazy, right? But at Frenzy Adventure you can try out the Sky Cycling activity. You would be cycling a harnessed bicycle on a cable tied at a great height. Now, how cool does that sound! If you want to test your limits, then this is one thing you should definitely try out!

Where: Sohna Rd, Badshahpur, Sector 68, Gurgaon
Contact: 099106 60077
Book Your Tickets Here
7. Bubble Football at Oh My Game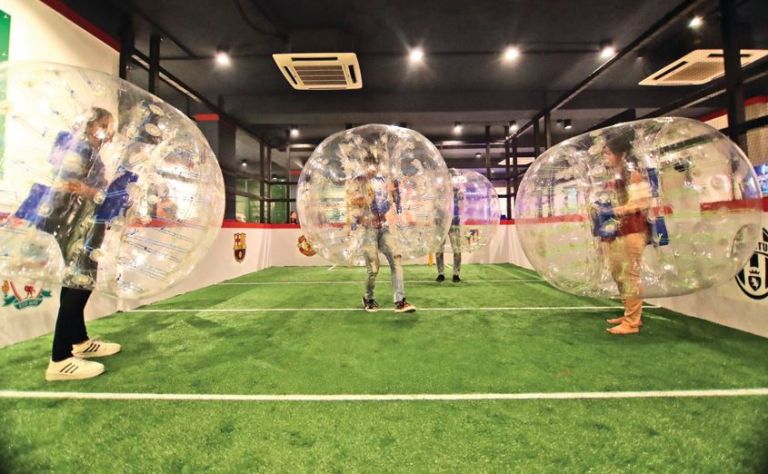 We bet you all must have seen zorbing bubble with people rolling down. But how about playing football in zorbing bubble? Crazy, right? It's a pretty fun activity and it's played like a normal football. Except that the players are encased in gigantic transparent bubbles. So cool! The rules here are slightly different- it is played with 5 players per team, without any goalkeepers. Trust us, you'd have a mad time enjoying this one!
Where: Shop No. 207 Second Floor Good Earth City Center, Sector 50, Gurgaon
Contact: 099114 54131
Book Your Tickets Here
Head to Gurgaon with your gang right away and have loads of fun and adventure!