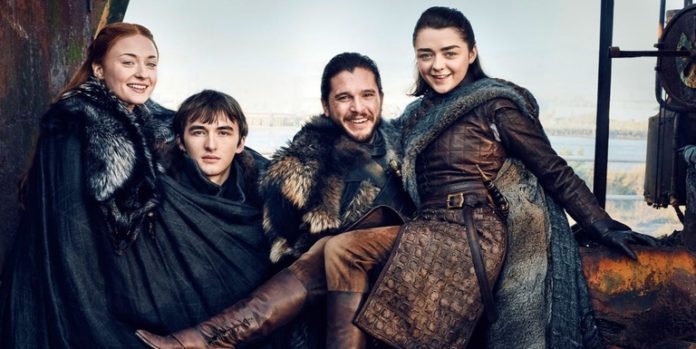 The much-loved Game Of Thrones is known to shock. With violence, nudity, incest and Dragons! But even with such an intense and intricate plot, some of the most exciting parts of this epic show are the things you don't see onscreen! So here are some of our favourite Thrones tidbits that will blow your mind.
Caution: Potential spoilers ahead, but if you're reading this, you probably already know it all!
1. Battle of the Bastards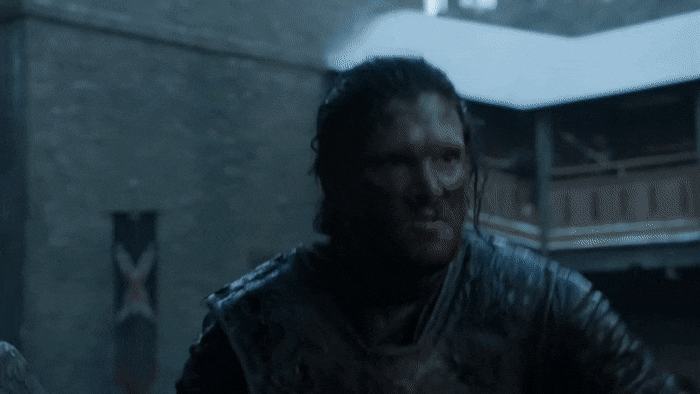 Iwan Rheon, who played the much-hated Ramsey Bolton could actually have been Jon Snow! It boiled down to him and Kit Harrington for the part before the makers decided on Kit. Probably for good reason because Rheon's portrayal of Ramsey was a memorable one.
2. Sophie Turner adopted Lady for real!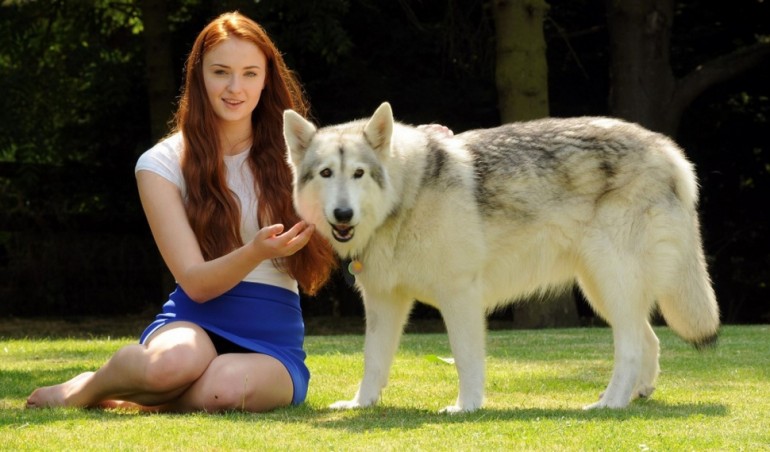 While Lady, Sansa's dire wolf, didn't last on the show very long (2 episodes), however, she's still a part of the GoT family! After she was executed by Ned Stark on the show, Zunni, the dog who played Lady, did not have a job, so Sophie Turner adopted her.
3. Dany and the Horse Heart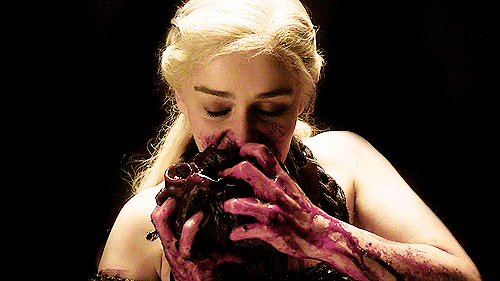 The horse heart that Daenerys ate in front of Khal Drogo in season 1 was made out of a solidified jam. Yes, you heard that right! And she had to eat 28 of those throughout the days they filmed the scene. Talk about a sugar rush!
4. The OG pilot never aired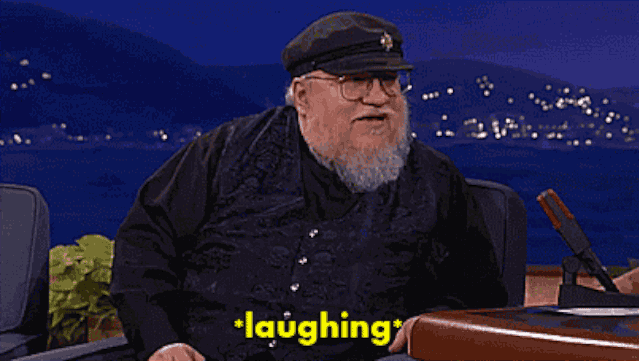 Thaaaat's right! The original pilot was so bad that they had to reshoot it. Also, writer George RR Martin had a cameo in that old pilot as a noble of Pentos who attended Daenerys' wedding. Unfortunately, the cameo didn't survive the reshoots.
5. Tyrion has appeared in more episodes than any other characters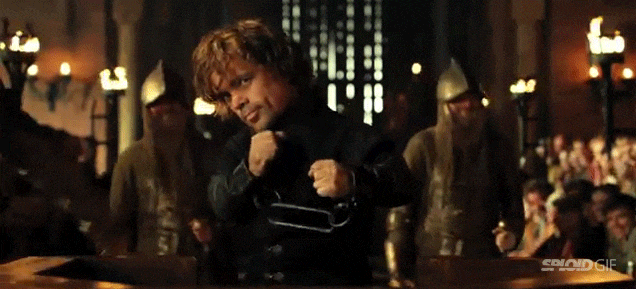 Up until season seven, episode five, "Eastwatch," 65 episodes had aired and Peter Dinklage aka Tyrion Lannister had appeared on 59 episodes of those 65 episodes. And since we have seen him on pretty much every episode after that as well, we can safely say, he has appeared in more episodes than any other character
6. Dean Charles Chapman (Tommen) has played 2 different characters on the show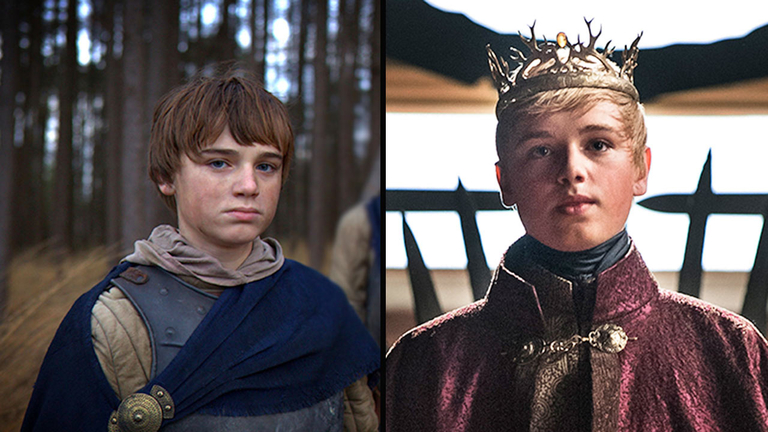 Dean Charles Chapman, who played Tommen Baratheon for the most part also played Martyn Lannister in season 1. Yep! He went from being Cersei's cousin to being Cersei's son.
7. 14 actors from the Harry Potter movies have appeared on GoT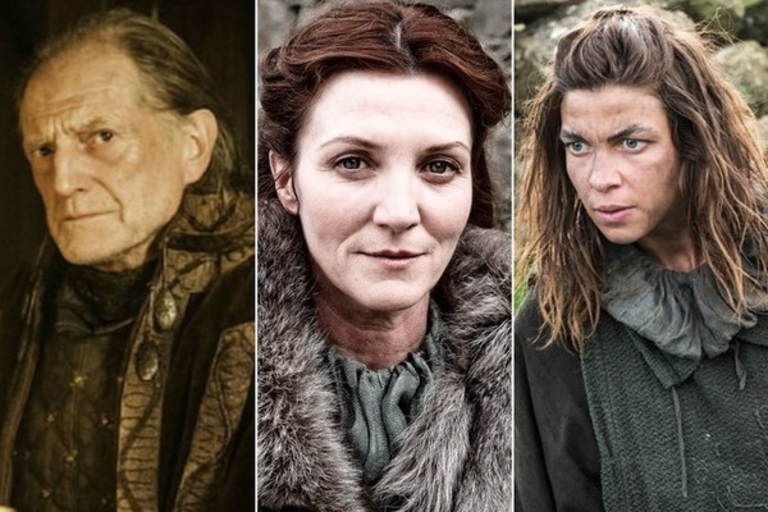 From Natalia Tena (Nymphadora Tonks/Osha), Michelle Fairley (Hermione's mother/Catelyn Stark), David Bradley (Argus Filch/Walder Frey) to
Ciaran Hinds (Aberforth Dumbledore/Mance Rayder), Daniel Tuite (a Ministry wizard/Lothar Frey), and Jim Broadbent (Professor Slughorn/Archmaester Ebrose). 14 actors from the Harry Potter saga have been a part of this TV series.
8. Episode 5, Season 8 is the most-watched episode so far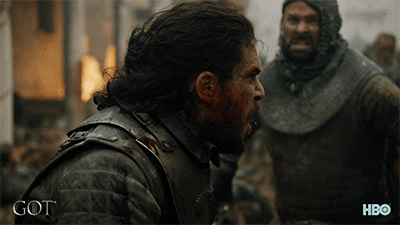 The latest episode of Game of Thrones, titled "The Bells," has recorded the highest initial viewing rating in the history of the series. The episode was watched by 12.48 million viewers, which easily beats the previous record of 12.07 million, held by the season seven finale. Clearly, love it or hate it, you all aren't ignoring season 8!
9. Battle of Winterfell is the longest recorded battle sequence ever filmed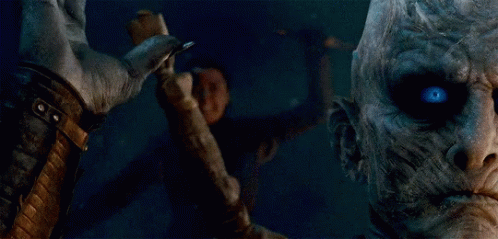 Directed by Miguel Sapochnik of "Hardhome" and "Battle of the Bastards" fame, Battle of Winterfell is reportedly the longest battle sequencer ever recorded for both tv and movies! The battle took 11 weeks to shoot and clocked in at over 40 minutes making the Battle of Helm in LOTR seem like a theme park!
10. Season 8 of GoT is the most expensive one yet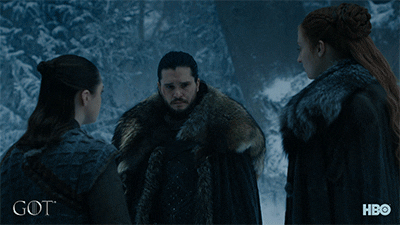 The total budget for the last and final season of this epic TV series was a whopping $90 million which is about $15 million per episode. This is by far the most expensive season of the show!
And now with only a single episode (No!) left of the show, we can't help but already be nostalgic about it all! Let us know your thoughts in the comments below.
Featured Image Source: Inverse