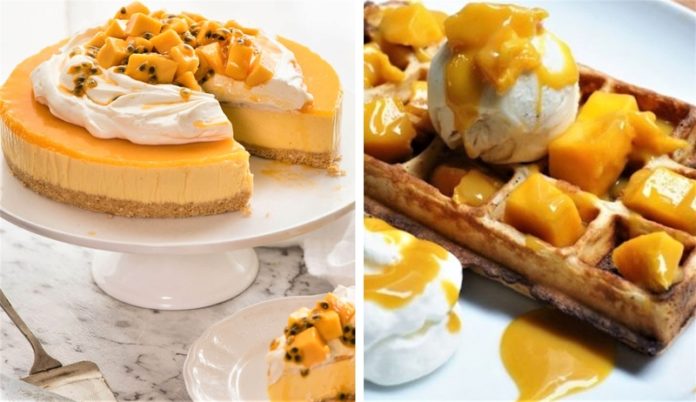 Apart from pretty summer dresses, there's probably one and only other reason to lover summers- Mangoes! Yes! Every year we wait for summers so that we can devour as many mangoes as we want! So, if you too are a die-hard mango lover like us, then probably it's time for some experimentation. From Gol Gappas to waffles, check out these amaze mango dishes which you can find in the city!
1. Mango Gol Gappe at Cafe Lota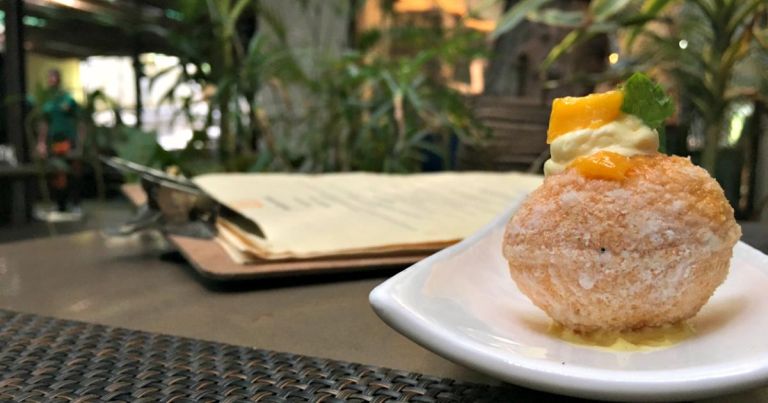 People, if you haven't been to Cafe Lota, then you've got to visit it asap! The place serves some amazing food. And we recently found out that it also serves Mango Gol Gappas! Yes! It comprises crispy semolina (suji) puffs filled with fresh slices of mango and cream. We know it's unbelievable, but it is true!

Where: National Crafts Museum, Gate 2, Bhairon Marg, Pragati Maidan, New Delhi
Contact: +91 7838960787
2. The Aam Shake at Decode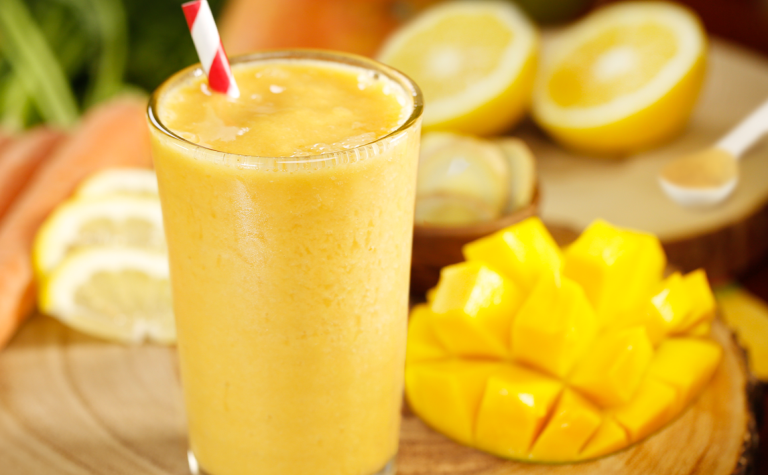 Peeps, this ain't just another mango shake. The Aam Shake at Decode is pretty gigantic, with a mango popsicle sticking out of it, and topped with oodles of cream and mango (drooling much already)! And with a layer of chocolate coated on the glass itself, you'd definitely want more of this. Chuck your ordinary mango shake and go dip your straws (non-plastic ones, please!) into this vibrant beauty!
Where: J2/1 ,BK Dutta Market, Rajouri Garden, New Delhi
Contact: +91 9205377449
3. Mango New York Cheesecake at Whipped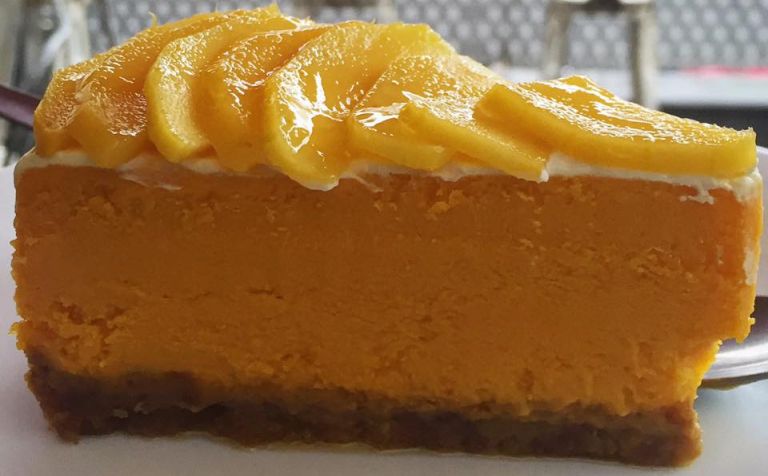 Dessert lovers we know you can never have too much mango at any given time but Mango New York Cheesecake demands to be devoured. The smooth as silk hung curd with a tinge of the freshness of mango is all we need to cool ourselves off this summer season.

Where: GK 2, Aerocity, Okhla Phase 2 & Defence Colony
Contact: 011 33105340
4. Mango Swiss Roll at Wengers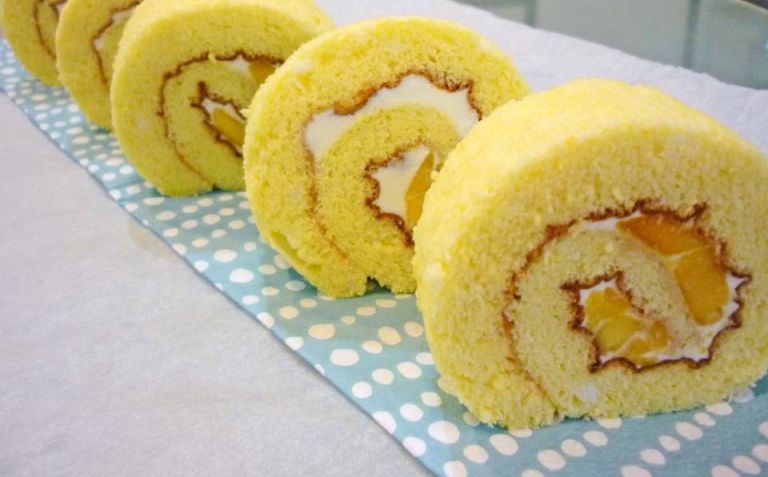 Rolls have undoubtedly been our best friend since childhood! And no matter what, we can never get over our obsession! After cream rolls and chicken tikka roll, we caught up something fancy this time. Mango Swiss Roll is something which is fancy and yummy to eat. You can find them at our oldest bakeries in town Wengers. Fresh cream, mango, and crunchy bread are worth a try and we bet you won't be disappointed at all!

Where: A-16, Connaught Place, New Delhi
Contact: 011 23324594
5. Mango Peanut Butter Cheesecake at Sugarama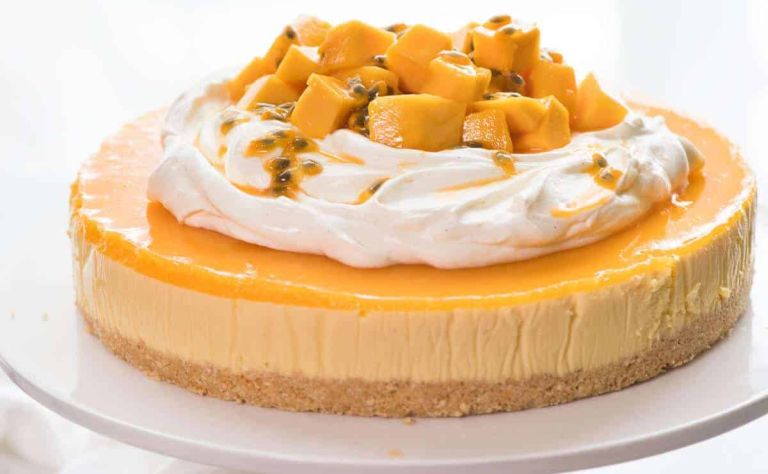 Soft, melt-in-the-mouth and delicious, cheesecakes are just perfect for sweet cravings. Our favourite spot for the yummiest desserts, Sugarama, offers this yummy and delicious looking Mango Peanut Butter Cheesecake. It comes with mango pieces and yummy peanut butter. Can there be a heavenlier combo? Nah!

Where: Shahpur Jat & Vasant Kunj
Contact: 011 66103669
6. Mango Summer Fruit Tea at Pop Chai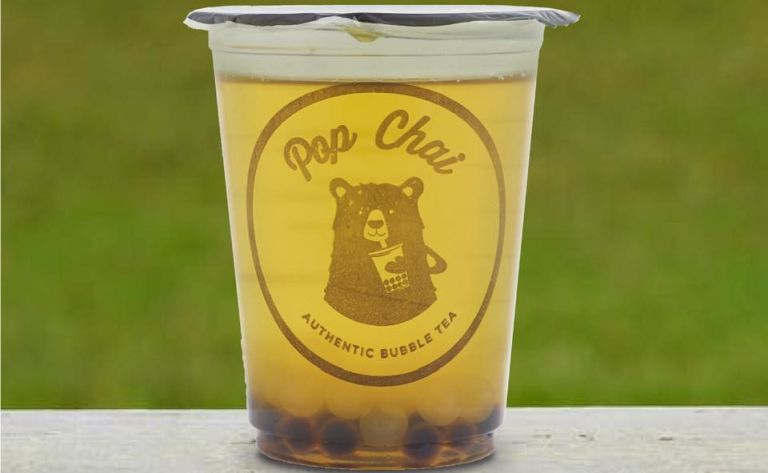 All you chai lovers, have you ever tried Bubble Tea? Nope, then chuck your regular chai and try out Mango Summer Fruit Tea at Pop Chai. You can go for a warm or cold drink with the toppings of your choice which basically means, we're the chefs of our own drinks! Also, you can choose to go for honey as an alternative for sugar in your bubble tea (nice). Slurp up the marble-sized bubbles as there's much more to chai than regular kulhad and masala chai.

Where: SFK 07, 2nd Floor, Pacific Mall, Tagore Garden, New Delhi
Contact: 011 46484648
7. Mango Classic Cocktails at Mango Kitchen & Bar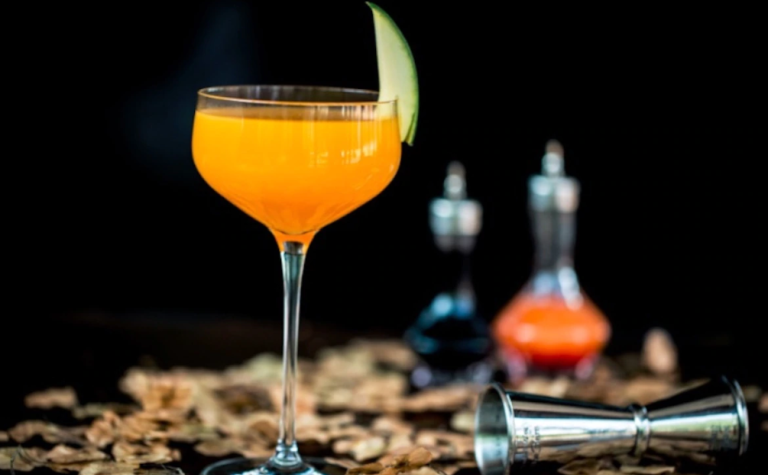 There are salads, main course dishes, desserts everything featuring the king of fruit – mangoes! Not only this, but there are also some yummy cocktails which are mango flavoured. At Mango Kitchen & Bar they have a separate menu for Mango Classic Cocktails with over 10 mango-infused drinks like the Tequila Sunrise, Old Fashion, Bellini and Mai Tai to choose from. Suits perfect for both mango and alcohol lovers!
Where: Shop 214 & 216, 2nd Floor, DDA Commercial Complex, Aurobindo Place, Hauz Khas, New Delhi
Contact: 011 66103948
8. Mango Parfait at Red Mango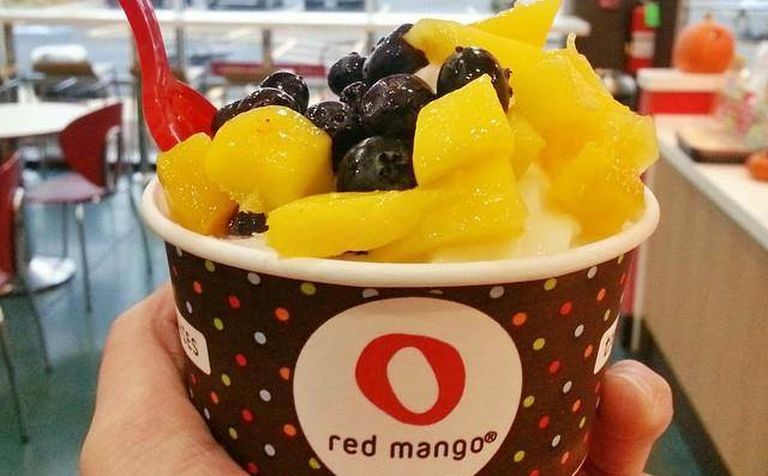 Mango Parfait (a cold dessert made with whipped cream, eggs, and fruit) at Red Mango is for all the fitness freaks out there. The thick layers of freshly cut mangoes pieces topped with creamy frozen yoghurt and muesli sounds simply heavenly. If you're craving a snack in the scorching heat and looking for something healthy, then you should definitely go for this one.
Where: Cyberhub, Vasant Kunj, DLF Phase 3 & Saket
Contact: 011 66103960
9. Mango Licious Waffle at Stop My Starvation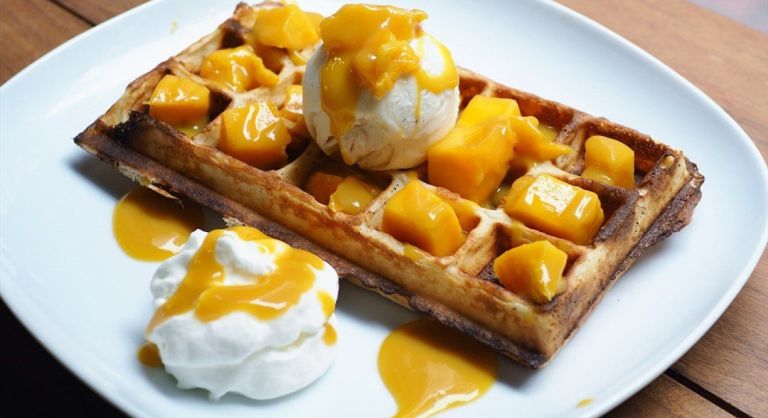 Waffles are BAE! And what can possibly go wrong with waffles and mangoes? How about a waffle served with vanilla ice cream and chunks of freshly cut mangoes? Yes, it's for real! This time try waffles with soft, crispy and yummilicious mango waffles topped with Nutella at Stop My Starvation, for it is the month of mangoes!
Where: Gurgaon, Malviya Nagar, Green Park & Other Outlets
Contact: +91 9990029951
So what are you thinking about? Go grab one for yourself RN!
(Featured Image Source: openrice, pinterest)