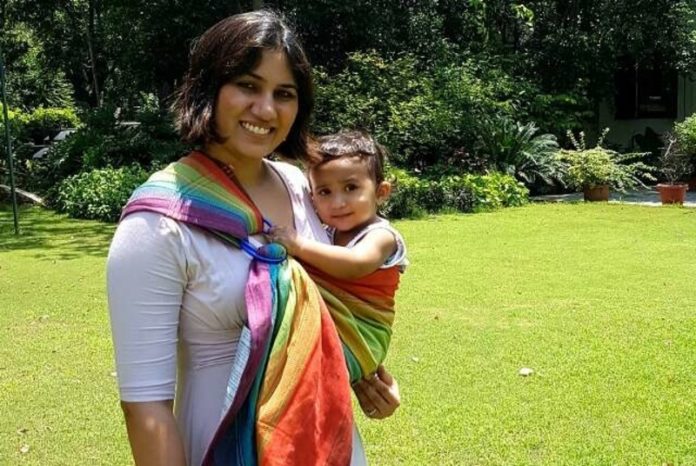 Just like every year, 12th May 2019 is also going to be Mother's Day. A day fully dedicated to moms all over the world! And this year, we are bringing you stories of different mommies from all walks of life. Some are working in corporates, some are at-home moms, some are fierce business women, some are bloggers, some are small business owners, while some are simply fighting for the right cause. Yes, you'll find the entire gamut with us! And we recently caught up with one such mom- Himani Dalmia.
Does the name ring a bell? Yes. She's the scion of the famous Dalmia group. After having dabbled in writing, coming out with a book and working with Times Group, Himani went on to join her family business. She helped the business grow its olive oil and Hudson Canola Oil brand in the country. Now, Himani is a fully dedicated mom. After having learned from her own experiences, she now runs a successful Facebook group- Gentle Baby Sleep India. The group is a dedicated platform for solving parents' queries related to their kids' sleep. Pretty unique, right? So, we caught up with Himani to know all about it.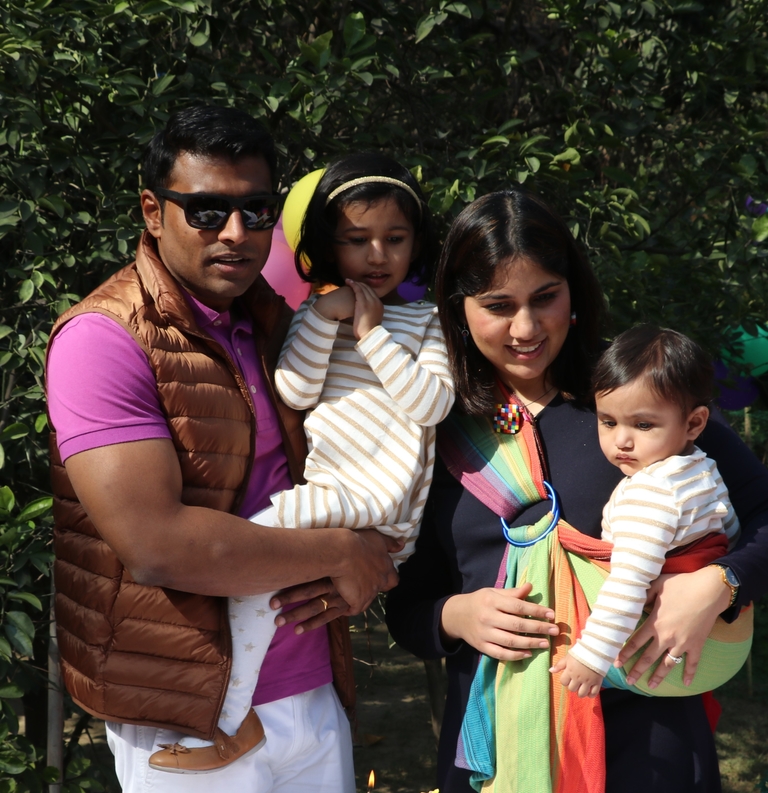 First of all, Himani, tell us all about your family and your children, with a brief bit of your work life.
Okay, so my name is Himani Dalmia and I am married to my high school sweetheart! I have grown up in Delhi. We dated for 11 years before we got married and now we are partners in raising our children- our first daughter Devika, who is now three and a half, and our second daughter who is 16 months old, Yamini. I did my Masters in Literature at the University of Oxford. I came back and published a novel, Life is Perfect. After that, I wrote full time for the Times of India edit page for a year. Later on, I decided to join my family businesses and got into marketing and general management. We launched Leonardo Olive oil which went on to become India's number 1 olive oil brand. We also brought Hudson Canola oil to the market.
Wow, that's amazing. So, how has motherhood been like so far, Himani?
Well, my first child, Devika was born in 2015 and I immediately discovered that no one had prepared me for motherhood. In fact, nobody can prepare a woman for motherhood! Luckily, I had the fortune of working in a family enterprise, so I had some amount of flexibility. But it has its pros and cons. just after one week of delivering, I was taking meetings at home, handling emails while breastfeeding and what not!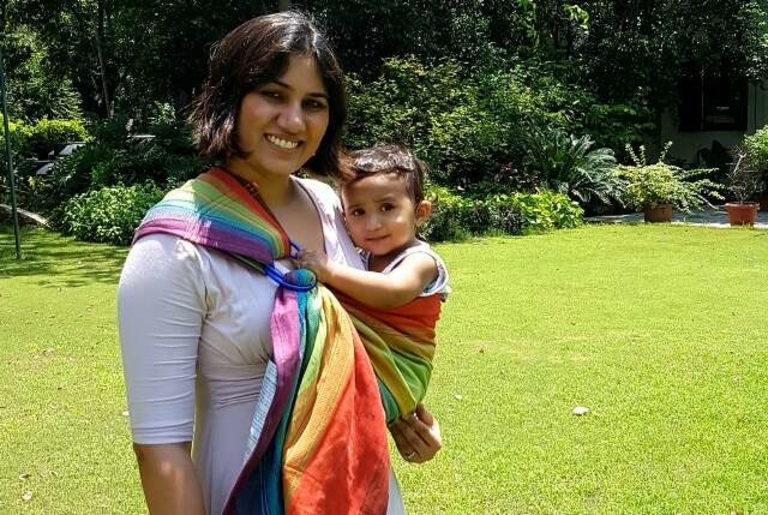 And how do you feel one can balance both motherhood and a career?
See, there is no one set formula on how to balance the two. I believe it's a very personal journey for every couple. Each parents' circumstances, careers and support system is different. so there can't be a fixed solution which implies to all. The best you can do is work out a support structure for the child and the number of hours you'd be working every day.
How do you feel the role of a father has evolved in taking care of and raising the children?
It's absolutely true that a father is the greatest support to any mother. I have been blessed with a husband who also sees it that ways. When my first child, Devika, was born, my husband got only one week of leave. So he took regular leaves and adjusted his work timings to be around me more. The first few months after giving birth is very tough for a mother. The only person who is truly in the same boat as you is the father. But not many women in our country receive this kind of support. So, this is a call out to fathers to pitch in and take care of their kids.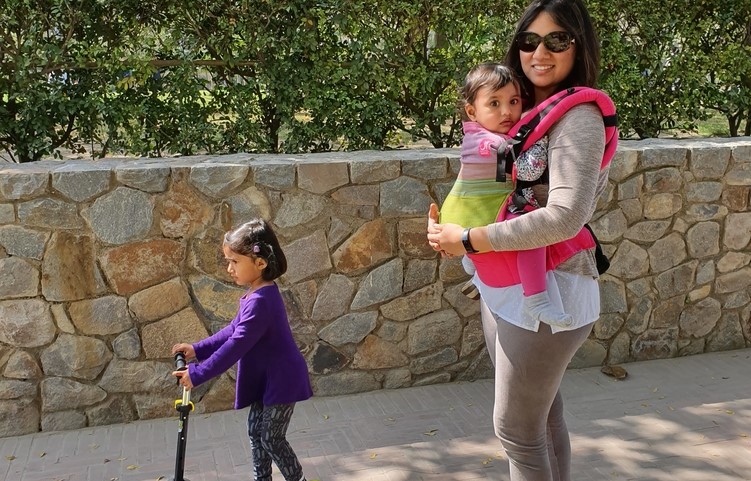 Coming to this very innovative venture of yours, how did Gentle Baby Sleep India happen?
Someone gifted me a book on baby sleep. And at the time I'd find myself awake in the middle of the night, figuring out why my baby isn't asleep. So, I started reading this book and it ignited an interest in me to understand how baby sleep works. I was a part of various parenting forums and I found myself responding to other people's queries often. I felt there was a need for a forum exclusively on baby sleep. That's when I spoke to a school friend Neha Bhat and together we started Gentle Baby Sleep India. The group is now 3 years old and we have a team of 8 admins. We have 19 K members and it's growing rapidly.
Okay, people, we hope you got to know some great intel from our conversation with Himani. Let us know your thoughts in the comments below.