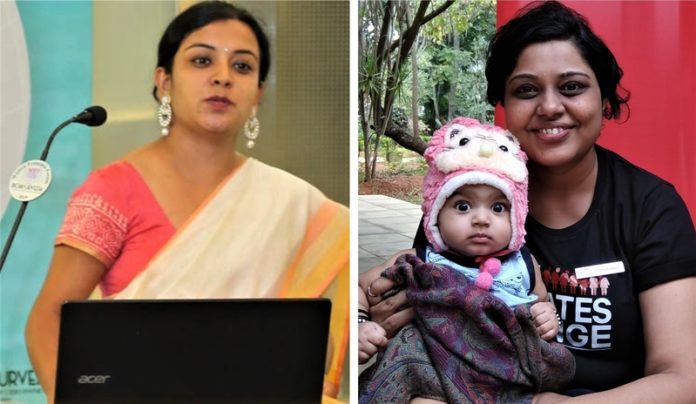 People, Sunday is the D-Day! Yes, it's Mother's Day 2019. That one day solely dedicated to making your mom feel special. And on this occasion, we are bringing you stories of moms from all walks of life. Stories of moms who have some inspiring tales to share. So, we caught up with two of such mothers- Darshana Ramachandran from Mumbai and Deepika Ahuja from Bengaluru. Both of them are running campaigns on Change.org to fight different issues related to motherhood in our country. Read on to know their motivating and awe-inspiring stories!
Darshana Ramachandran works as an HR Manager in an IT firm in Mumbai. She's mum to a new-born baby girl and she became acquainted with the fact that how women suffer postpartum depression. Unlike the rest of us, she decided to do something about it and became a changemaker through Change.org. She's now a part of the organisation's She Creates Change Program, which is supporting women to become women campaigners. Darshana's campaign is asking the Maharashtra government to launch a helpline for new mothers battling depression. We caught up with her to know all about her struggles and fight.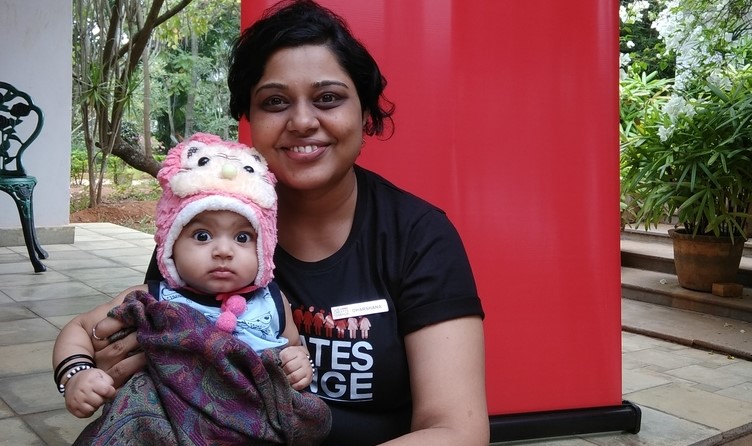 Darshana, we want to know all about you and your daughter.
Okay, so, I am Dharshana Ramachandran, a daughter, sister, wife and a new mother. I am working as an HR Manager with a reputed IT firm. I am a mother to a beautiful 10-month-old daughter. Bringing more moms to workplaces is definitely what I believe in. Workplaces & businesses will be immensely benefited by the unique traits that a mom brings in. Few of them being empathy, a heightened level of patience and an ace multi-tasking capability.
That's definitely true. How would you say motherhood has changed you as a person and even as a career woman.
Motherhood has brought a different avatar in me – a more empathetic, strong-willed and a smart multi-tasking version of myself. Being a mother, my mind always revolves around spending time productively wherever I am – be at home or at work.
We know how you are campaigning for better measures to tackle depression in new mothers. Tell us about how and why it all started.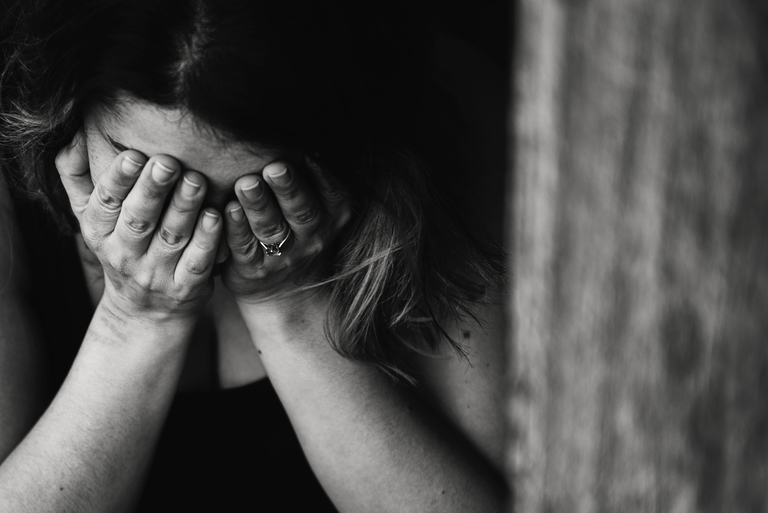 A woman, when she conceives, is blessed with immense love and attention. But after the child-birth, the situation completely reverses. The love & attention shifts to the baby. Also, she is out of her career, even if it's for a brief period of time, and is completely into a cycle of the baby crying – feeding- a sleeping. This extreme shift of environment brings anxiety in new mothers, ranging from baby blues to acute levels of depression, which can even lead to suicidal instincts. I went through anxiety as well. Most of the new moms are not aware of the baby blues and postpartum anxiety. This is one of the reasons why 1 in 5 moms go through postpartum depression.
In spite of knowing such facts, I was feeling helpless and was not sure of what to do about it. Thanks to She Creates Change program by Change.org. They helped me find out platforms through which I can create & amplify the change that I am looking for. I have also worked on a petition asking Maharashtra govt to create awareness on postpartum depression for new moms & their immediate families. The petition also asks for a toll-free helpline number for new moms in distress.
That is very inspiring, Darshana. What are your future plans in this regard?
Currently, this petition is live at Change.org with 12,000+ supporters. I am going to amplify the petition for seeking more support for the campaign. In addition, I have created a Twitter handle called Workplace Needs Moms (@NeedsMoms). Through this handle, I talk about how workplaces can leverage the unique traits of a mom and how they can create an enabling work environment for moms to thrive & flourish.
We hope Darshana's story touched your heart as well and you'd definitely support her campaign. We also spoke to Deepika Ahuja from Bengaluru. Deepika is a happiness coach and works to create happier work cultures in corporates. She has one biological son and she recently adopted a baby girl. She was harrowed by the current parental leave policy for adoptive parents. So, now through Change.org's She Creates Change Program, Deepika is campaigning to the Minister for Labour and Employment to provide equal parental leaves to adoptive parents. We caught up with her to know all about her struggles and fight.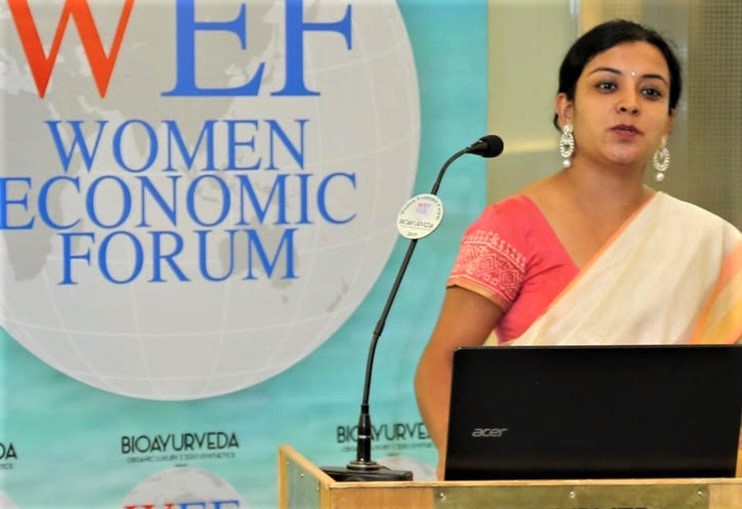 So, Deepika, tell us about yourself and your children.
I am a happiness coach and founder of "Deliversmiles" – it's a venture to create happier work cultures in corporates and to help college students to build resilience. I stay with my husband and two kids, one biological and one adopted, and I absolutely love my
family and my work.
So, you are an adoptive parent as well, while you have one biological child. What made you adopt your daughter?
I can't recall the first time when I had the thought of adopting a child, but I think it was there in my mind since Lakshya (our bio child) was born. I was fortunate that my husband was more than supportive of my thought and he fought against all odds to bring Inaya (our daughter) home. We wanted to experience both kinds of parenthood and we are glad we did. Our son also played a big role by showing his maturity in accepting Inaya as his sister and fighting with everyone around who showed resistance.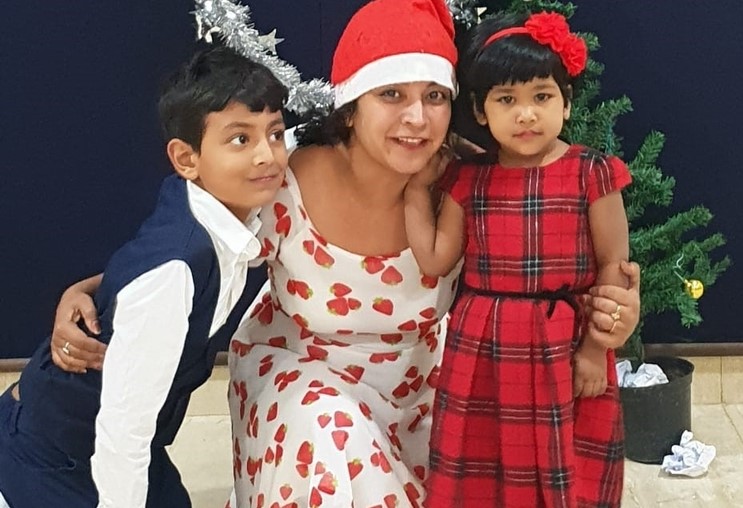 We know how you are running a campaign for providing equal parental leave to adoptive parents. Tell us how and why did you start it?
When we adopted Inaya, I wasn't sure of my company's policy on adoption leave. But I was very fortunate to get a four-month leave to take care of Inaya. While spending time with her, I thought about parents who don't get adoption leaves and the very thought shuddered me to the core. Indian Maternity Act doesn't provide adoption leaves to any parents who adopt a baby of more than three months. Such parents are left at the discretion of their organisational goodwill gesture. A child of even 10 years of age, if moved from a place to a new environment needs time to settle down, needs someone to hold their hand and show them the new world. These thoughts were enough for me to start a campaign and help future parents and kids to make their journey smooth.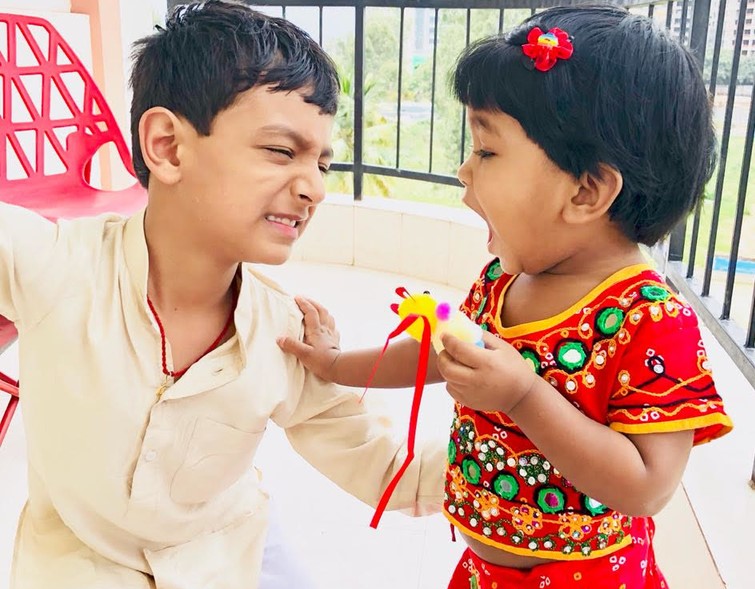 What you are doing is incredible, Deepika! What future steps are you planning to make sure this campaign is successful?
I am now waiting for elections to get over before I take this campaign further. Another option is PIL. But one thing is for sure that I will not leave any stone unturned to get this happen.
We hope you learnt a great deal about these different issues through our amazing conversation with both Darshana and Deepika. And you'll support both their campaigns on Change.org. Kudos to both of them for taking such amazing initiatives to make other mothers' lives better.