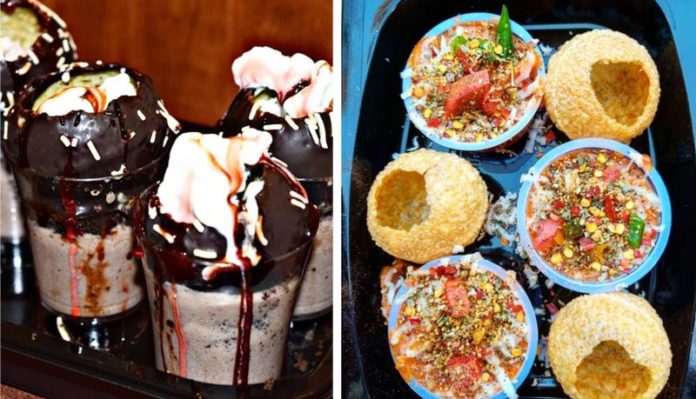 If there is one thing Dilliwallahs are famous for, it's got to be our love for food. Particularly street food. And when it's the matter of street food, then we love nothing more than Gol Gappas! You'll find these in almost every nook and corner of the city, where everyone from Grandpas to young kids could be seen enjoying these. While good, old Gol Gappas can never be out of style, our city has some new and innovative type of Gol Gappas which you must explore. Check them out!
1. Chicken Makhani Gol Gappa at Qubitos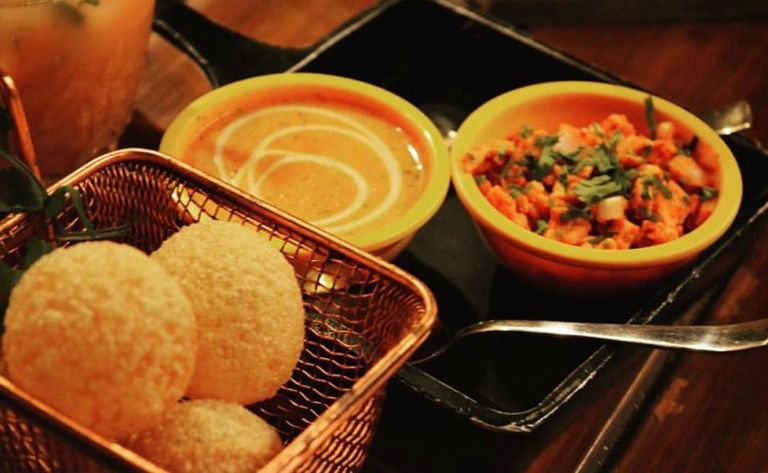 What if we tell you that the two items which you are crazy for- Chicken Makhani and golgappas are served as one dish? Yes yes, cafe Qubitos serves yummy Chicken and Panner Makhani Gol Gappas (drooling much)! The crisp fried puris served with warm gravy makhani chicken will tickle your taste buds for sure. We are totally loving this Punjabi food street style side flavour.
Where: Qubitos The Terrace Cafe- C7, Vishal Enclave, Opposite Metro Pillar 417, Rajouri Garden, New Delhi
Contact: +91 8860030090
2. Kit Kat Gol Gappe at Cafe BFF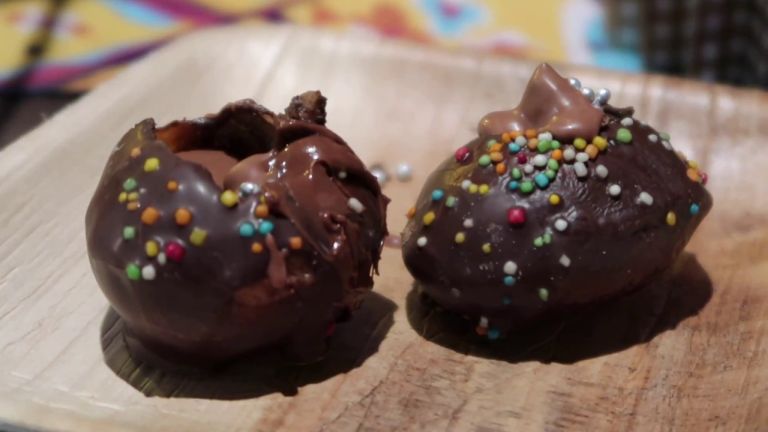 Do you know a single person on this planet who doesn't love Kit Kat? At least, we don't. We are going bonkers over Kit Kat Gol Gappe at Cafe BFF. Ever been here before? No? Then we suggest you should defo go and try their Gol Gappe. With puris stuffed with pieces of Kit Kat and served with a creamy filling, believe us, your taste buds will crave for more!
Where: Cafe BFF– D-7/327, Sector-6, Rohini, New Delhi
Contact: 011 43870076
3. Pizza Gol Gappe at Social Foodie Inside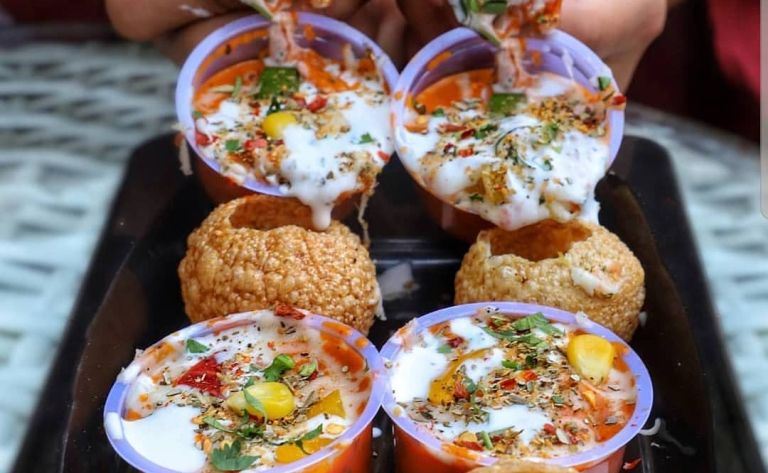 How does a fusion of pizza and gol gappe sound to you? Interesting and mouthwatering, right? Social Foodie Inside in Vikaspuri serves these amazing cheesy pizza gol gappe, and there's no reason why you shouldn't be trying these already! With oodles of pizza sauce and cheese inside, this variety seems heavenly! Let the gol gappa binging begin!
Where: Social Foodie Inside- GG II, 71-A, Vikaspuri, New Delhi
Contact: +91 9711417471
4. Kiwi Gol Gappe at Chatar Patar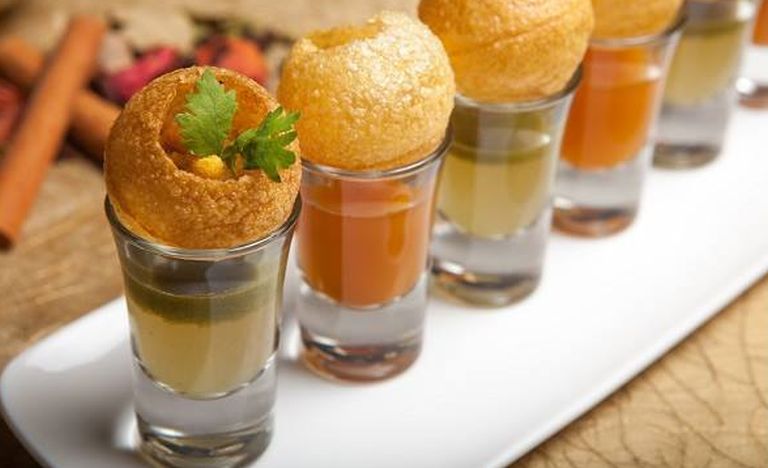 Are you looking for something chatpata in this heat? Chatar Patar serves their gol gappas in a modern and a revamped way like a shot. The very first look and bite of it are all it's going to take to get you smitten! Stuffed with onion, potatoes, tamarind chutney is served with Kiwi water (drooling much). Oh-so-refreshing, just what we need on a hot summer day!
Where: Chatar Patar- F1/61, Arya Samaj Road, Uttam Nagar, New Delhi
Contact: +91 9650160309
5. Chocolate Paan Gol Gappe at Takamaka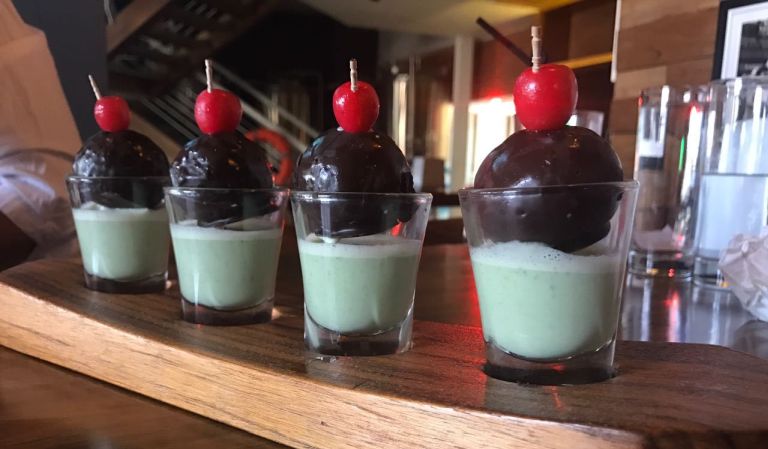 Ever heard of chocolate filled gol gappas? No, right? Takamaka restaurant in Gurgaon serves yummy Chocolate Paan Gol Gappe. Served with chocolate filling topped with a cherry. This lip-smacking dish is served with a glass filled creamy paan, tempted much? Come swing by for a chocolatey indulgence!
Where: Takamaka- 1st Floor, The Palm Springs Plaza, Golf Course Road, Gurgaon
Contact: +91 9205853023
6. Chicken Keema Gol Gappe at Tales & Spirits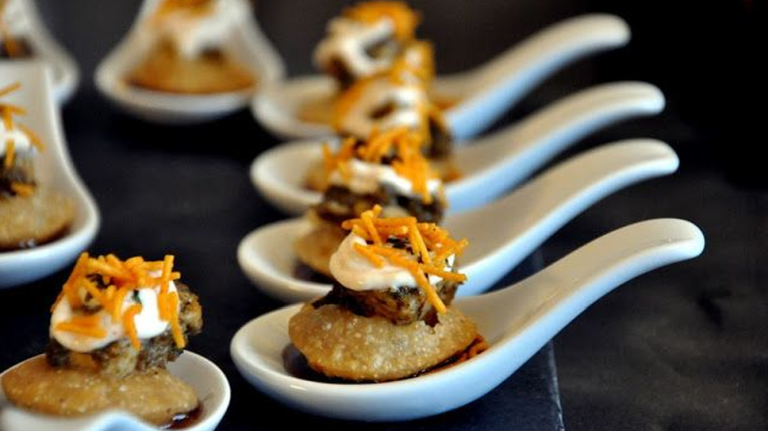 Tales & Spirits in Connaught Place has brought an interesting type of our all-time favourite chaat dish gol gappe. How about some toothsome and super quirky Chicken Keema Puchkas? Infusing the perfect mix of tradition the gol gappe will leave you wanting more. The puris are served with warm gravy and dry keema. From the looks and taste of it, we're pretty convinced, so it's your time to go ahead and try it!
Where: Tales & Spirits- P15/90, Outer Circle, Connaught Place, New Delhi
Contact: +91 9891474626
7. Blueberry Mousse Gol Gappe at Angel's Kitchen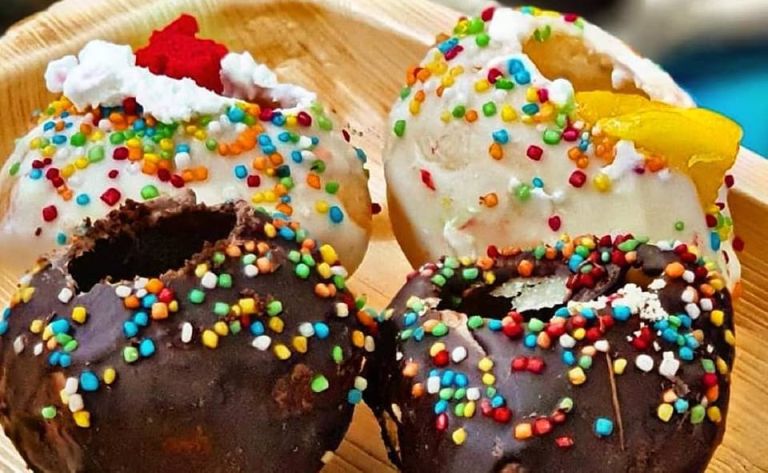 The Angel's Kitchen Bakery in Paschim Vihar serves yummy Blueberry Mousse Gol Gappe and we just can't stop drooling. Filled with blueberry and cream, topped with some colourful sparkles, these are something you can't say no to! Fancy fillings and gol gappas are totally our thing!
Where: Angel's Kitchen- Ambica Vihar, Paschim Vihar, New Delhi
Contact: +91 9582129550
(Featured Image Source: thehungryhoots)