The 12th of May every year marks the ever famous Mother's Day- a day dedicated to moms and their hard work, all over the world. And isn't it so adorable when we see kids from all age groups trying to do special things for their mum on this special day? But you know how they say, your time is the best thing you can gift someone. And it's oh so true! So, this mother's day, how about you give your mom a break from household chores or office work (it's going to be a Sunday, fellas)? And take her out for a fancy meal at an adorable place, where just you two (or your siblings) can have a cosy time, talking to her heart to heart. Sounds good, right? Check out these 7 restaurants in Delhi-NCR where you can take your mother for a great Mother's Day date.
1. Kiara Soul Kitchen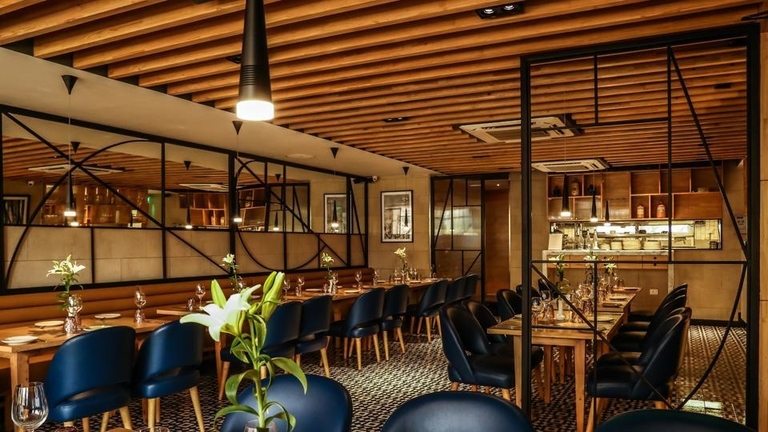 For those mums who strictly stick to vegetarian food, but enjoy their luxe ambience, Kiara Soul Kitchen fits the bill perfectly. It's located right in the middle of GK 2, so it's super easy to locate and reach here. But what truly works in this one's favour is the beautiful ambience, and the menu full of pure vegetarian delights. You can go a la carte, full of fun dishes-right from Sushi to Indian. Or you can even pick their set meals, which BTW also have a gluten free & vegan options.
Where: M 30, First Floor, M Block Market, Greater Kailash-2, Delhi
Contact: 085879 04000
2. Thyme at The Umrao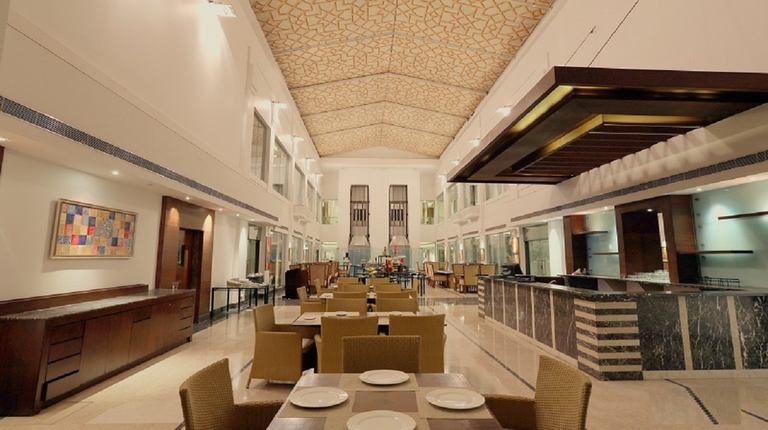 How many of you (especially those working in Gurugram) have driven past The Umrao? Yeah, this one's inside the same one. It's strategically located on the NH8, and on a Sunday, the highway is going to be super empty. The ambience is simple yet super elegant, so there's not going to be too loud music or too dingy lights. Trust us, mommy dear is absolutely going to love it! Their breakfast, lunch & dinner buffets have garnered pretty good reviews. And when it comes to a la carte, you can order everything from North Indian to Chinese to Continental. We also hear the service is really good.
Where: The Umrao, National Highway 8, Near Kapashera, New Delhi
Contact: 00 1147707050, 00 1147707070
3. Indian Grill Room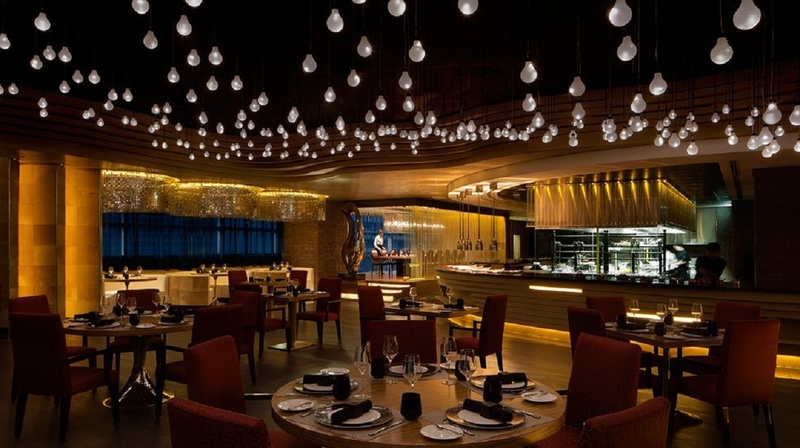 If you are looking for an ambience with some great lighting to add that oomph to the place, but even better food, then Indian Grill room is where you must take your mom. They only serve North Indian and Mughlai, and every item on their menu tastes simply delicious. So, if your mom is a proper foodie, and loves her naan, makhani dal and butter chicken, then this is THE place for you, and her! Even though they have a la carte available, the options there are somewhat limited. But their buffets more than makeup for it.
Where: 315, 3rd Floor, Suncity Business Tower, Golf Course Road, Gurgaon
Contact: 011 66103612
4. Dakshin at The Sheraton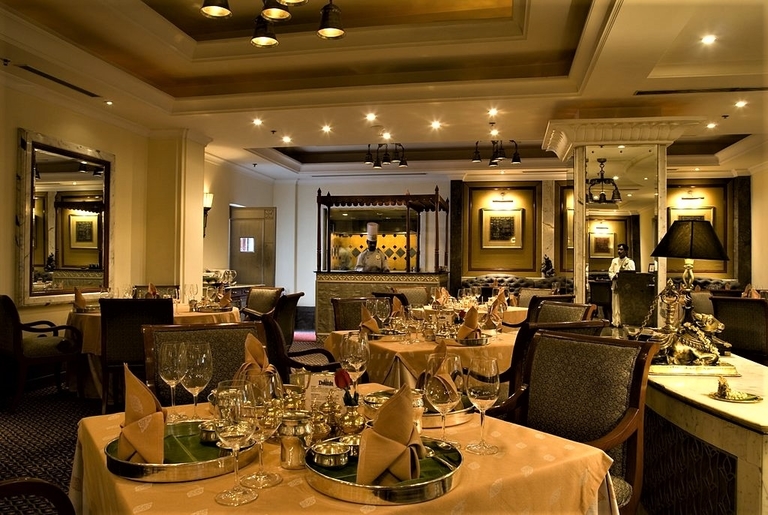 If you are looking for neat and simple ambience, enough privacy to talk to your mum and some great food, then Dakshin is your best bet. It's located in the heart of south Delhi, inside Sheraton hotel in Saket. But, it's for everyone out there who absolutely loves South Indian cuisine. We know we do! And come on guys, it's much more than just Dosas and Idlis. In fact, the staff and the chef here are forever willing to suggest some of their best dishes. So, be rest assured whatever is coming on your plate is going to be absolutely delicious. For those who particularly enjoy South Indin non-veg food, we hear this one is impeccable in taste!
Where: Sheraton New Delhi Hotel, District Centre, Saket, New Delhi
Contact: 011 42661203, 011 42661204
5. Panchvati Gaurav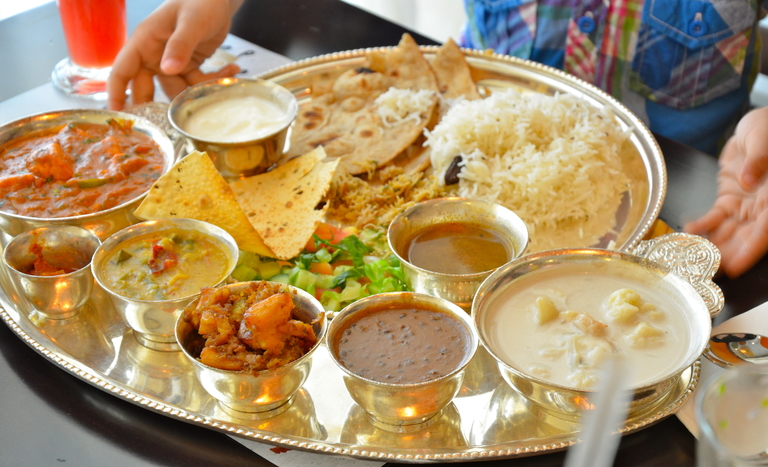 Not generalizing, but we know some mommies prefer shuddh shakaahari food! Which means you should totally take your mom for a date at Panchvati Gaurav, which is a vegetarian restaurant. In fact, the place also doesn't serve alcohol. So, if you have an old school mom, then this is the perfect place for you. Add to that their amazingly unique Gujarati and Rajasthani cuisine, and you'll definitely be applauded for your choice! You should try their thalis while you are there.
Where: Cyber Hub, DLF Cyber City, Gurgaon
Contact: 91 8527356669
6. Theo's Bakery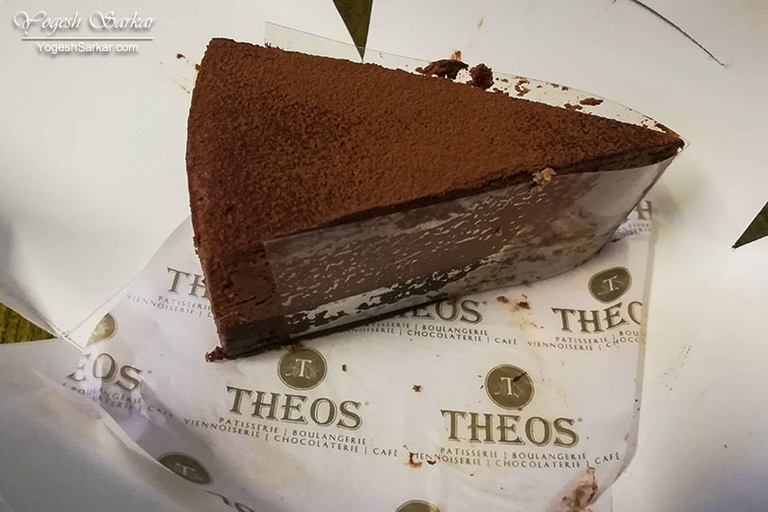 Well, this one's a little offbeat, but if you have a cool mom who's way too much into desserts, and if you happen to be in Noida, then you have to take her to Theo's! Even though it's a tiny place, but that feels like nothing compared to the amazing food they offer. Fresh bread, breathtaking desserts, pasta, quesadillas- name it and you'll have it! So, if you feel like you really want to have a heart to heart chat with your mom over some coffee and amazing food, then you've got to take her here.
Where: Dynamic House, Main Dadri Road, Near HP Petrol Pump, Sector 41, Noida
Contact: 8750252225
7. Boa Village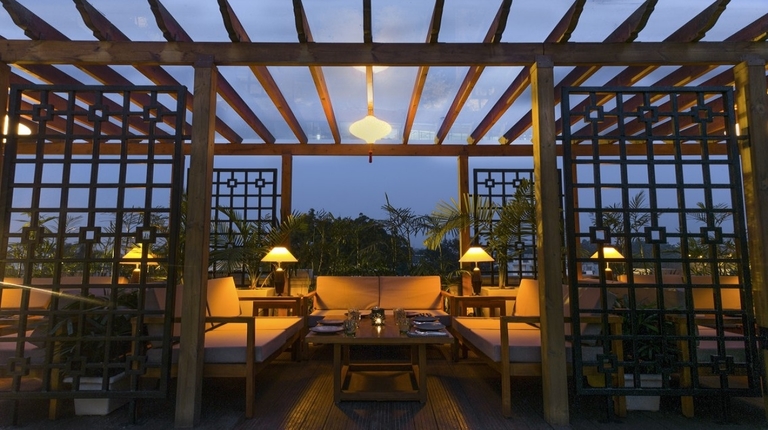 If you want to take your mom out to a kickass and gorgeous AF outdoor space for a fancy dinner, then you must pick Boa village in civil lines. First of all the place is huge and second, it's the prettiest rooftop you'll find in the entire city. Don't worry, they have an indoor seating option too. They usually have live music and you can even catch IPL screenings here. And if you are looking for exclusive time with your mommy dear, then they also have a private dining area available. When it comes to food, it's mostly Asian, Thai, Chinese & Korean.
Where: 13, Alipur Road, Civil Lines, New Delhi
Contact: 8375021313
So, this Mother's Day we hope you all be good kids to your moms and take them out for a lovely time!
Featured image source: truelocalz; hindustantimes