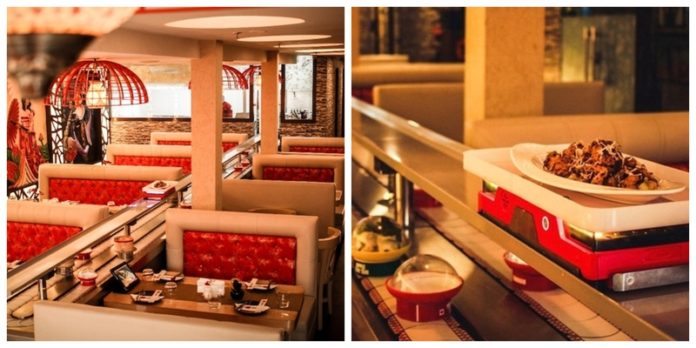 The bots are taking over! No, we are not kidding. The bots really are taking over. At least at Tanoshii Trail, GK-1 M Block, they are! It is a restaurant where you place your order on a tab, and a bot brings you your order via a conveyor belt. This concept is slowly creeping up in the country, and we think it's here to stay! What say?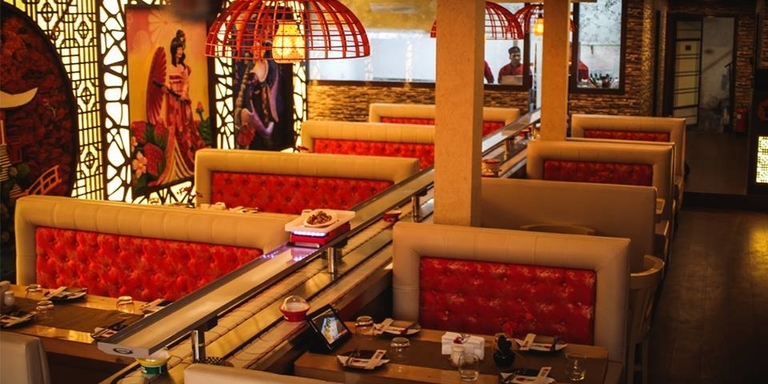 Tanoshii Trail offers appetising pan Asian delicacies such as dim sums, sushi, noodles etc. They have a booth seating system, and every booth has a fixed tab which is like an a-la-carte menu, where you add the dish of your choice to the cart, and the order is then sent to the kitchen. Kinda like shopping online, isn't it? And who doesn't enjoy online shopping!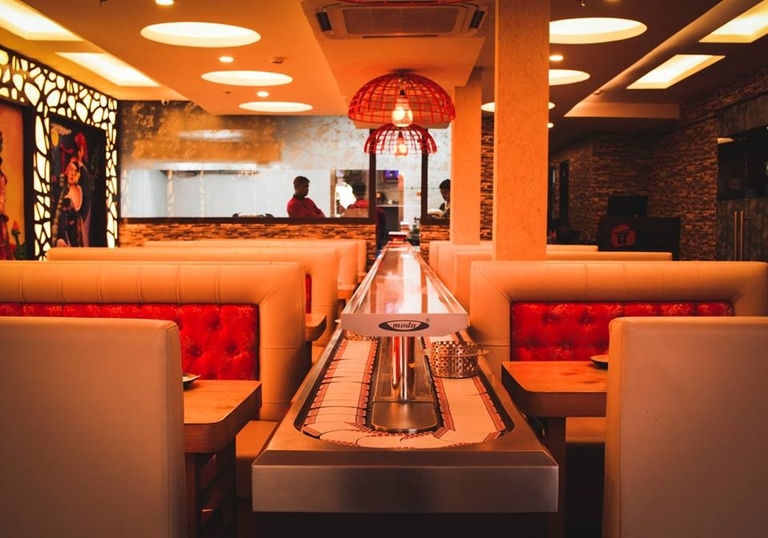 This restaurants also boasts of a live kitchen which allows you to look while your food is being prepared. But, the idea behind this unique concept is to reduce human interaction to a minimum in order to give the diners the utmost privacy. We think it's a great idea! You don't want to be disturbed when you're in the middle of a meaningful conversation, right?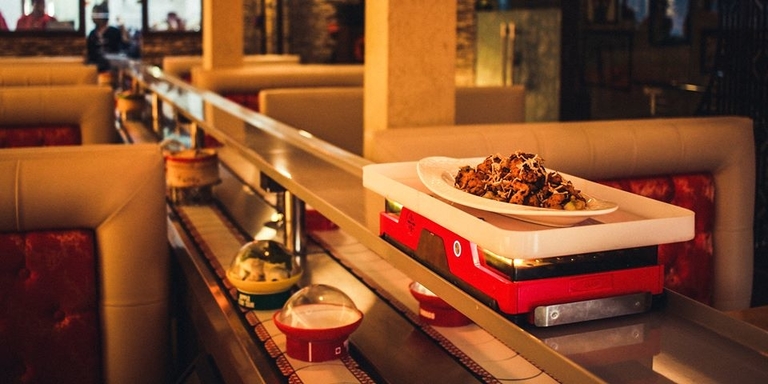 Along with this novel concept, let us tell you, they serve some of the yummiest pan Asian food in town, which includes Asian, Japanese, Thai, Malaysian, Sushi, Chinese and Burmese cuisines. Some of the popular items on their menu are Coconut Ice Cream, Chicken Shumai, Fish and Pan Fried Noodles. What's more, they also organise Sunday Brunches with unlimited sushi and dim sums!
With such a fresh concept and delicious pan Asian food, this should be next on your list of places to visit on a date night/fam jam!
Where: M-18, 1st floor, M Block Market, Greater Kailash 1 (GK 1), New Delhi
2523, Hudson Lane, 1st Floor, Kingsway Camp, Delhi University-GTB Nagar, New Delhi
Contact: +91 8448996303 +91 8448996302
Featured Image Source: Facebook/tanoshiitrail