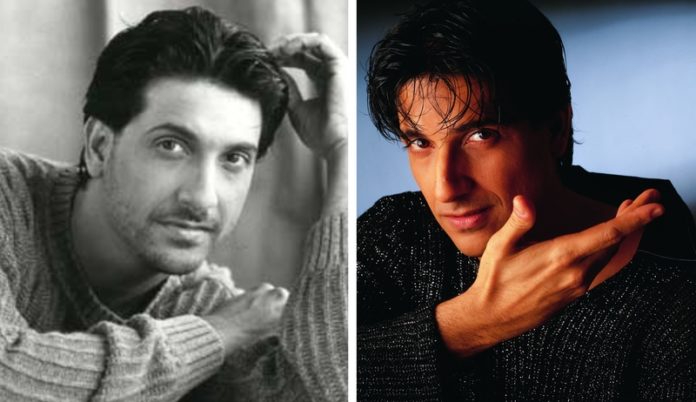 Whether you are into arts or not, you'd definitely agree that dancing really sets you free. It keeps you fit, it keeps you happy, it's a stress buster and it definitely keeps your creative juices flowing. And it's no surprise that we have a specific, special day to celebrate this amazing art form- which happens to be today! Yes fellas, 29th April is celebrated as International Dance Day. And we got in touch with none other than the OG Guru of Bollywood dancing, Shaimak Davar to talk about everything dance! Read on!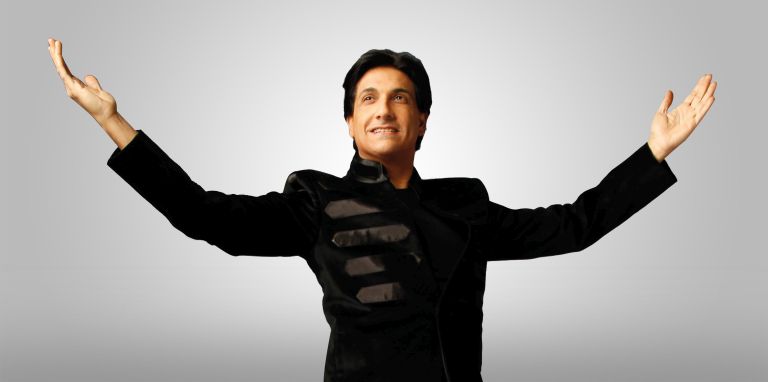 Okay, we have to ask, what does dance mean to you Shaimak?
Dance for me is everything! Everyone has a purpose, mine, I believe, is the performing arts. There is a sense of creative fulfilment, a sense of belonging that I feel when I choreograph and perform. Dance for me is something that aligns the mind, body and the spirit. Dance heals, it is a holistic activity that helps one connect with themselves.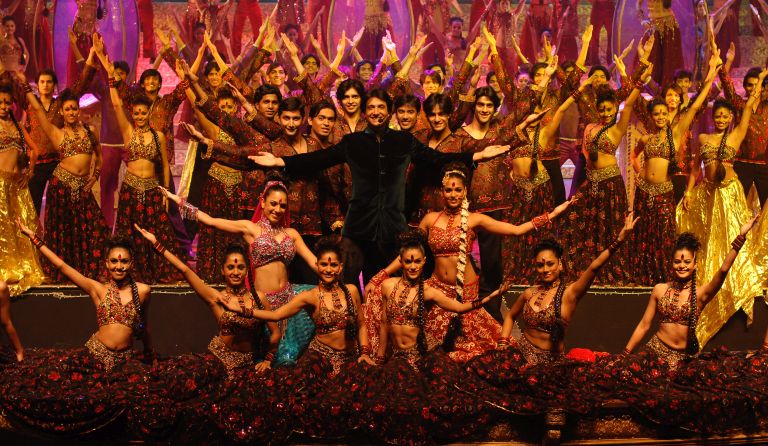 We couldn't agree more! So, do you believe that everyone is capable of dancing, irrespective of their age?
My motto is "Have Feet. Will Dance." Which reiterates that belief that dance is for everyone. In fact, with my not for profit organisation, I took it one step further to "Have Spirit. Will Triumph." where dance as therapy is taught to populations with special needs as well. As a hobby, I believe everyone can dance. To take it as a profession, of course, it requires certain aspects that are skill and training based.
So, let's talk about young kids. How is dancing beneficial for them?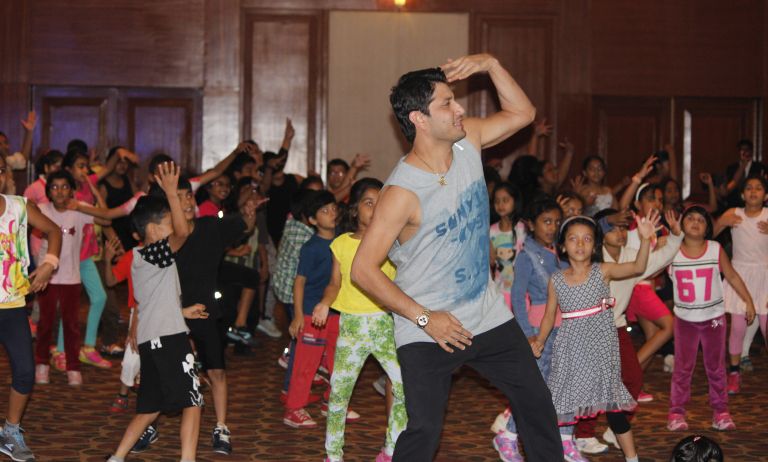 Dance is a holistic activity for the mind, body and the soul. Using dance as a medium of physical activity and creative outlet, it helps channelize energy in a resourceful manner. This is where the art of dance and the performing arts help develop skills, knowledge and understanding. Children who may be perceived as introverts get a platform to express themselves and their personality starts reflecting positively. There is a progression in the participants' ability to grasp choreography, understand movement and realizing the positive impact it has on their personality, which one can only achieve by making it a part of their lifestyle.
We know how dancing can be an absolute stressbuster. So, how can dance help with emotional well being?
Dance is a great way to release energy, shed inhibitions and let out emotions. When you dance you sweat, and you release 'feel good' endorphins that make you happy. Good music, good dancing is a great way to be in a happy state of mind. Music in itself is therapeutic. Dance is a physical interpretation of what the music says. Good music, good dancing is a great way to be in a happy state of mind. The teaching pattern is interactive and communicative ensuring that the learning process is fun and stressfree.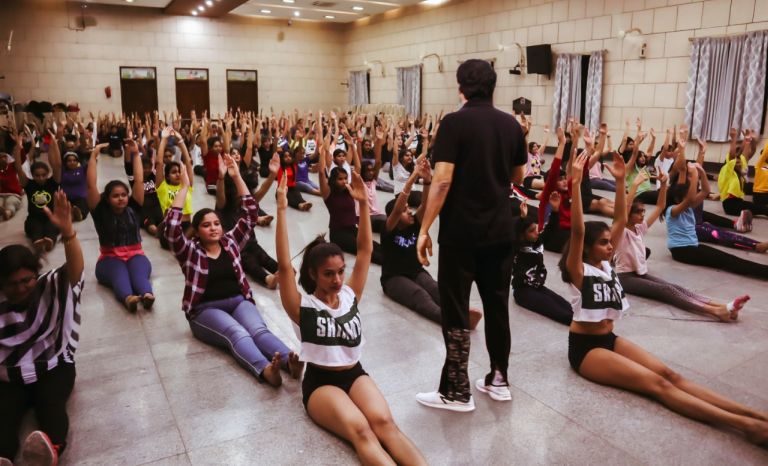 Tell us about your One Year Certificate Programme.
In my One Year Certification Program (OYP), each year I receive thousands of entries of hopefuls who want to take up dance professionally. This makes me feel so grateful that things have moved in the right direction and whether boys or girls, whether from cities or towns, dance is relevant, accepted and understood today. The scope of dance and choreography, in fact, goes beyond just the art on its own. That's why I've included modules in event management, backstage, production, sound, light, musicality, audio & video editing, and even grooming and nutrition.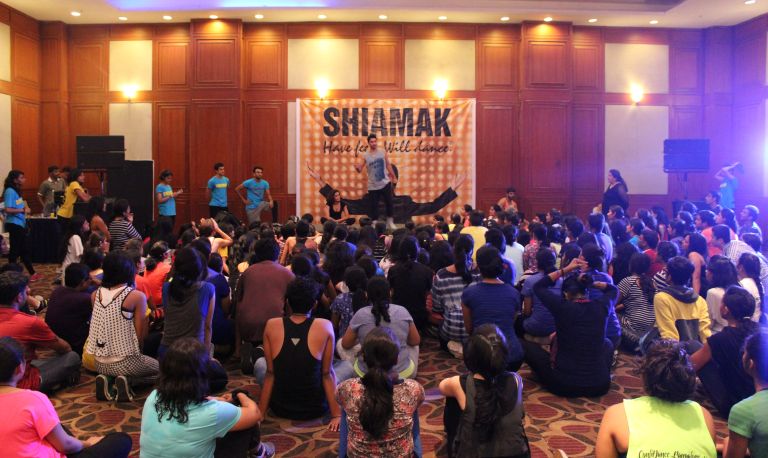 What keeps your creativity going?
We are celebrating 25 years of my bi-annual show, Summer Funk this year. This is what keeps me going, the love and trust of the students and their constant love and support. My Dance Company that stands by me as my pillars are my strength. Their energy is what inspires my creativity!
In today's era, people lead hectic lives. How can dance help in such a situation?
Working professionals in corporates lead a sedentary lifestyle. With dance, they find a stress buster where they can disconnect for their worries and just do something they love. It channels their mind into a positive space. It incorporates a form of physical activity into their lifestyle. In fact, for many, it helps to connect with like-minded people, find friends and even network. In fact today, a lot of corporates invite my faculty to teach in the premises of their offices during / post working hours for their employees to engage in a team building art form that helps them stay fit.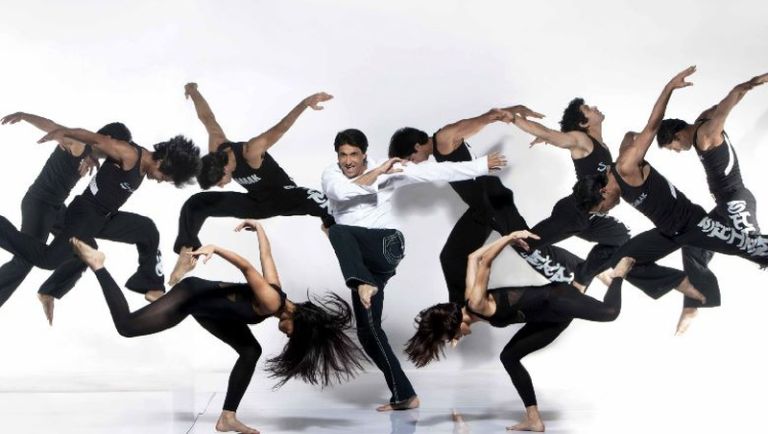 What advice would you give to budding dancers and choreographers?
Be ready to work hard, to learn and spend time training. Dance is not easy if you want to take it up as a profession. Be passionate and willing to dedicate yourself to the art. Be unique, find your own niche. And to be successful, be a student of the art for life, this is the only way you will keep evolving.
So, people, we hope you learnt some great insights from our heart to heart chat with Shaimak. And we're sure you'll no longer shy away from dancing, ever!