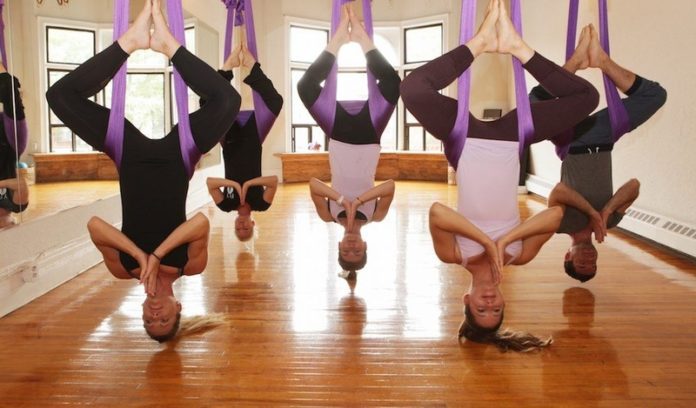 For most of us, our dream 'Summer Bod' has been in progress since forever. Simply because we lack the motivation to drag ourselves to the gym regularly. If you feel our pain, fret not, you are at the right place. We have found you 7 innovative ways to say buh-bye to those extra kilos and say hello to that summertime gladness.
1. Pole Dancing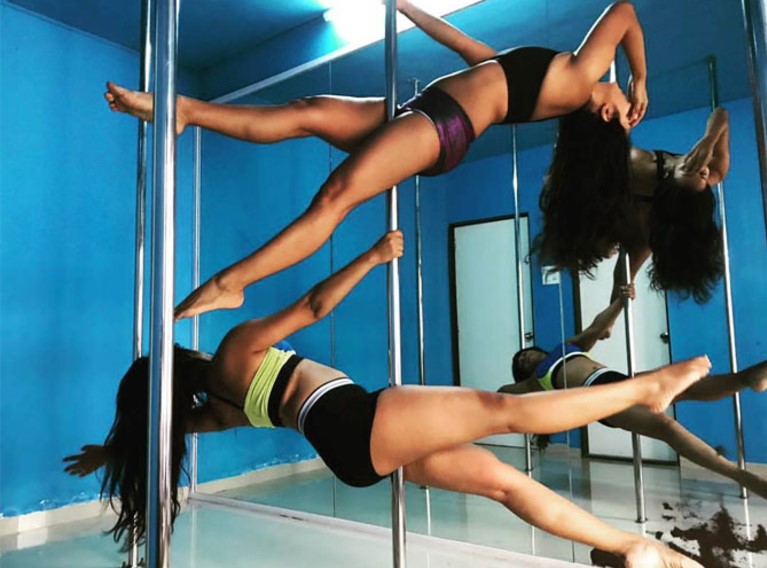 For years and years, nobody considered pole dancing to be a form of exercise or something which could help you shed weight. In fact, we mostly watched movies where pole dancing was always associated with strip clubs and night dancers etc. However, recently this dance form has picked up as a sport, what with Jacqueline Fernandez and Kriti Kharbanda making it seem like so much fun with their videos on Instagram. It's a great way to burn calories and it will also help boost your confidence! So ladies, why don't you give pole dancing a try this year?
Where: Vesna's Alta Celo
Address: 202 Kailash Hills, New Delhi 110065
Contact: 011 4162 5600
2. Ariel Yoga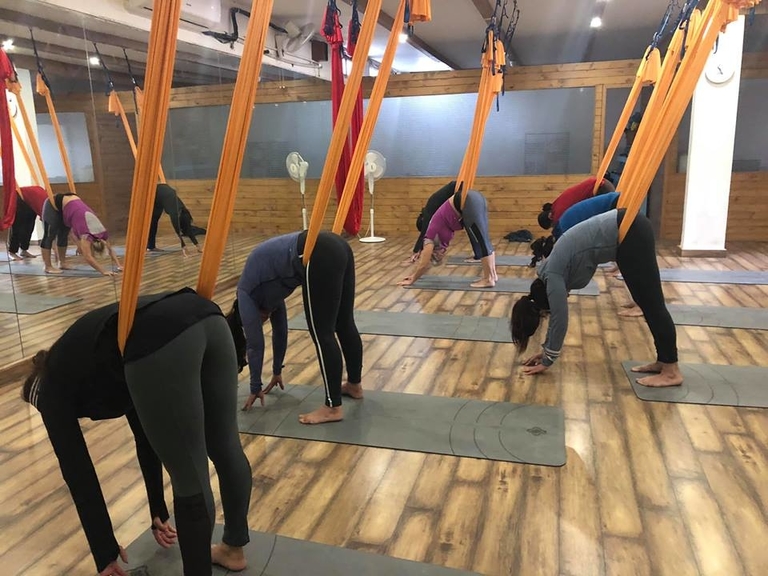 Move over regular yoga and try Ariel yoga this year! Ariel Yoga is one o the best forms of ab workout and it also counts cardio! Count us in for anything offering double the benefits! Besides, gravity-defying yoga poses look a whole lot better than the regular yoga poses and they're also easier to master on the suspension silk. So who'd ready to rise up just a little this year?
Where: Yoga Palette
Address: House no. 99, Arjun Marg. Dlf phase 1, Gurgaon, Haryana 122001
Contact: +91 99716 93168
3. Parkour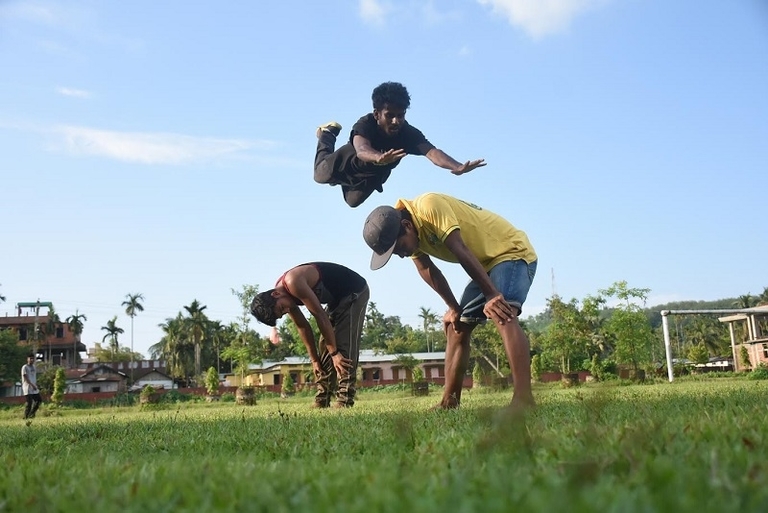 For those of you who dont know, Parkour is a training discipline wherein
you have to aim to get from one point to another in a complex environment. Without any assistive equipment and in the fastest and most efficient way possible. This sure seems like the kind of workout that is going to keep you charged! If you're the kind who gets easily bored of working out at the gym with the same old equipments, you must try parkour!
Where: Delhi Rock
Address: Nanaksar Gurudwara Compound, Opposite M-39 Residential, Greater Kailash 2, New Delhi, Delhi 110048
Contact: 011 4658 8444
4. Martial Arts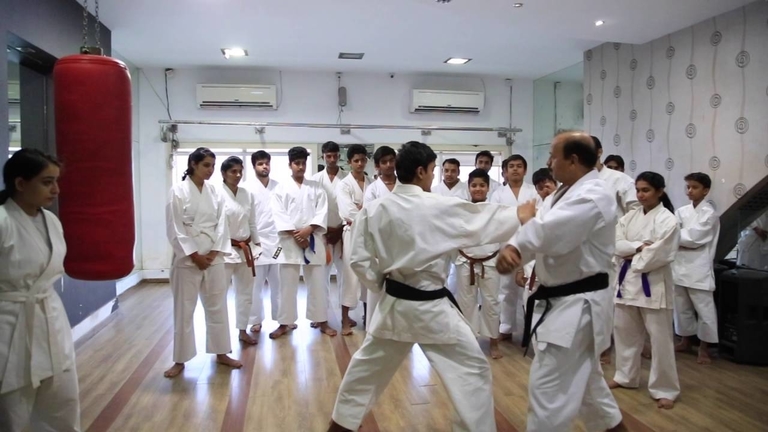 While Martial Arts is something we have all heard of before, however, have you considered it as a form of workout? Let us tell you that martial arts is one of the best forms of workout. It helps you burn up to 1000 calories in an hour and also boosts metabolism! For all our impatient buddies out there, martial arts is just the form of workout for you!
Where: Nippo Kai Mixed Martial Arts
Address: Plot no. 1601, DLF City, Opp, Galleria Market, DLF Phase IV, Gurugram, Haryana 122009
Contact: +91 92106 25908
5. Spinning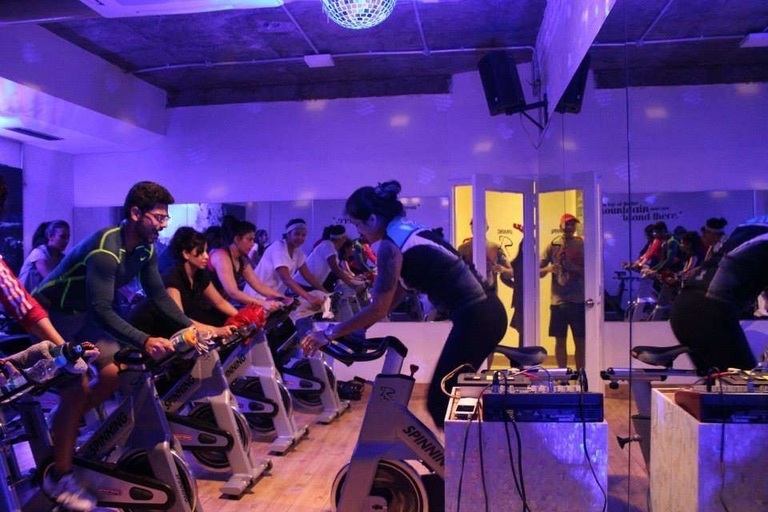 We're sure you must've heard the words 'Spinning class' in at least one of those netflix movies set in LA. So what is Spinning really? Spinning is basically indoor cycling classes focused on endurance, strength, intervals, high intensity and recovery, and involves using a special stationary exercise bicycle with a weighted flywheel in a classroom setting. For those of you don't know how to ride a bicycle (guilty!), sign up for spinning classes now!
Where: Elementation
Address: Infinity Tower C, Ground floor, DLF Phase II, DLF Cyber City Rd, DLF Cyber City, Sector 24, Gurugram, Haryana 122002

Contact: 0124 414 7400
6. Squash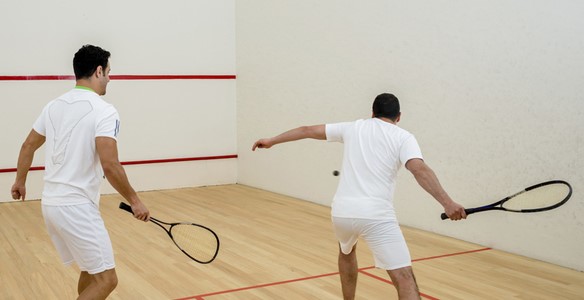 Of course no one is new to this sport. But did you know squash happens to be one of the most exercises for weight loss? Yes, honestly! It burns calories, tones your arms and legs and also builds hand eye coordination. The best part about this work out is that since it is essentially a sport, you will actually enjoy it! So find yourself a component and get going!
Where: Squash Court
Address: 10A, Green Ave Rd, Pocket 3, Sector D, Vasant Kunj, New Delhi, Delhi 110070
Contact: +91 95404 85565
7. Tabata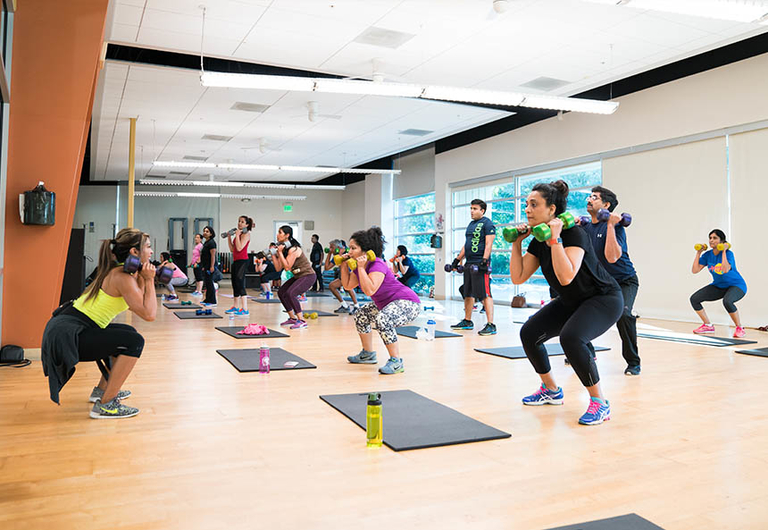 Tabata training is a high-intensity interval training (HIIT) workout, featuring exercises that last four minutes. The coolest thing about this form of workout is that just 4 minutes of Tabata can get you better fitness gains than an entire hour of running on the treadmill! We know we're never getting back on the treadmill now that we know this. For energetic workouts and quicker results give Tabata a shot!
Where: Fitnesolution
Address: E-193, Greater Kailash-II, New Delhi 110048 India
Contact: +91 9810530027
Featured Image Source: The Fitness Junkie Blog