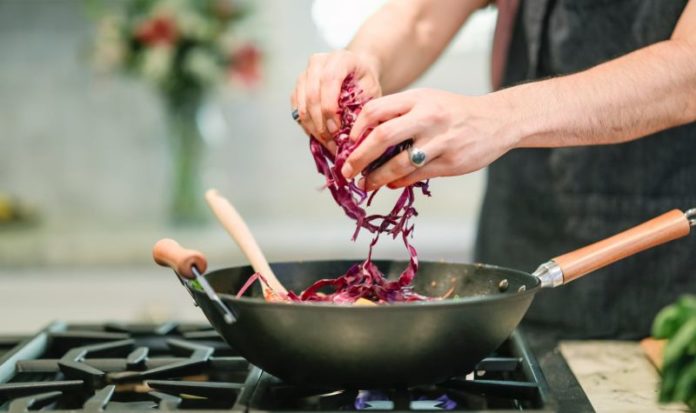 Is experimenting in the kitchen one of your favorite hobbies? We know you can't learn all sorts of cooking at one go, but a foodie paradise like Dilli isn't short on chefs who can teach you some culinary skills. Also, it's never too late to learn something as basic and even relaxing (we swear, it is!) as cooking. So, check out these cookery classes in town where you can learn the art of cooking different cuisines.
1. South Indian Cuisine at Nita Mehta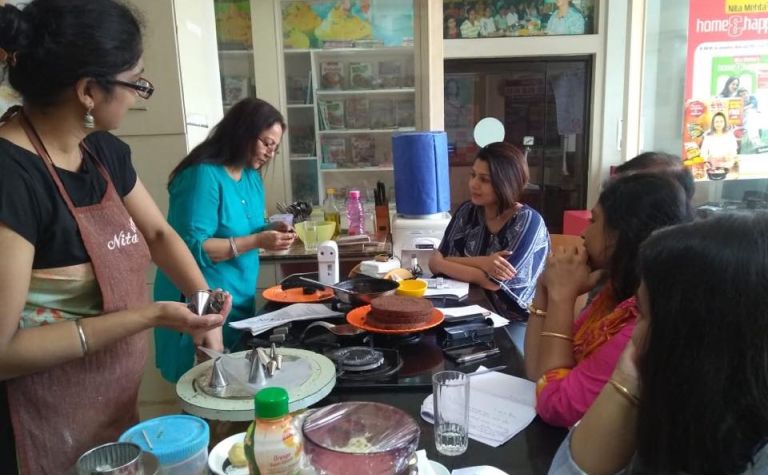 Nita Mehta is amongst India's most celebrated chef and cookbook authors. She launched her own cookery classes to share her passion and cooking skills. Nita Mehta offers courses in Lebanese food, baking, part snacks, Mexican, kitty part cooking and what not. But what caught our attention was her cooking course in South Indian cuisine. From Appam to Green Coconut chutney to Masala Rava Dosa, she is truly an expert. Not just that, she even has her own range of food products like spices, handmade chocolates. Here's your chance to learn yummy South Indian cuisine!
Where:3A/3 Asaf Ali Road New Delhi
Contact: +91-92689-50208
2.Rajasthani Cuisine at Masterchef.in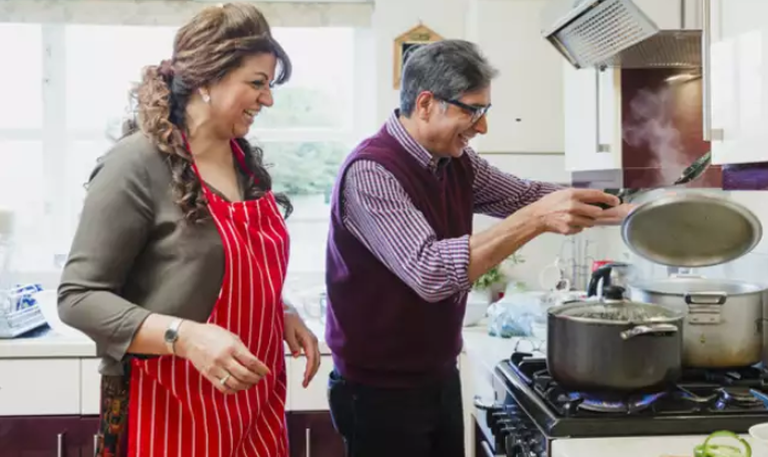 Do you want to awaken the inner MasterChef? Then you should try Chef Usha Agarwals' cooking sessions at her venture Masterchef.in. They hold specific cookery classes for shakes, biryanis, and different cuisines like North Indian, South Indian and even classes for Rajasthani food. What got our attention was the cooking skills for traditional Rajasthani dishes like Dal with Batti, Makhmali Gatte ki Subji, Special Churma, Mirchi Vada, Stuffed Masala Batti, Lehsun ki Chutney, Bajre ki Roti and much more. You know you have to learn to cook Mirchi Vada, so here's your chance!
Where:C-416 Defence Colony, New Delhi
Contact: +91 9868220419
3. Mexican, Pan Asian and Meditteranean Cusinie at Neeta Khurana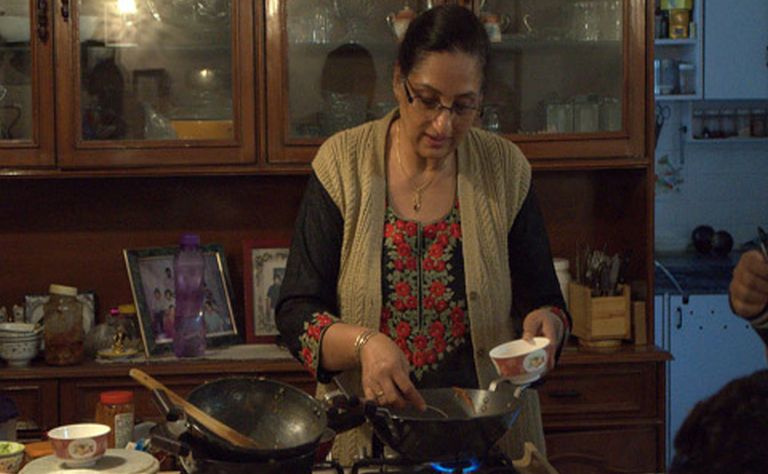 With over 11 years of experience, Neeta Khurana has been providing our amazing cooking tips and classes. Not to worry guys, she takes each class herself, and you will be assured of personal attention. What caught our attention was her cooking sessions in cuisines like Mexican, Pan Asian, and Meditteranean. We are digging their salad classes where you can learn to prepare exotic salads like Russian Salad, Fattoush Salad, Mexcian Salad and many more. Apart from that, she is also an expert in baking and north Indian cuisine. So choose the dates people and get going!
Where: E-179 Kalkaji, New Delhi
Contact: +91-9810080584
4. Italian Cuisine at Manju Monga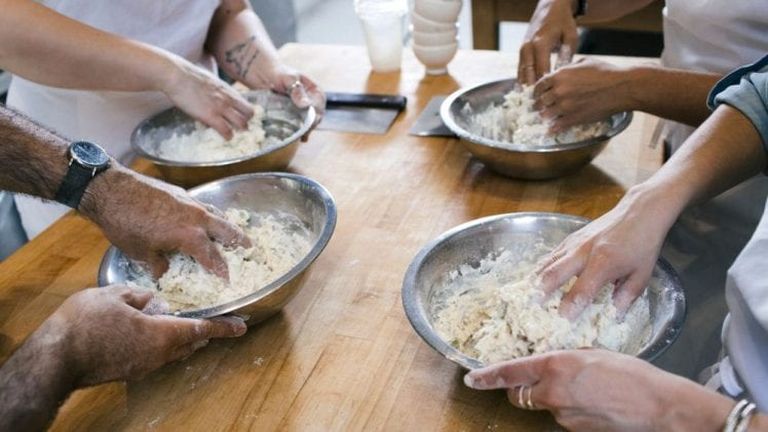 It's time to work up on your cooking skills and woo the world! Learn Italian cuisine and prepare those amazing mouth watering penne pasta with mushroom sauce, macaroni & cheese at home only. Apart from this, she offers cuisines like Indian, Chinese, Japanese, Thai, Lebanese and Mexican and South Indian. And yes guys at Manju Monga also offers special drinks, where you can learn how to make mocktails. So, get going guys!
Where: A-97, Gujranwala Town, Part – 1, Delhi
Contact: +91 9810894741
5.Baking at Cook And Bake Academy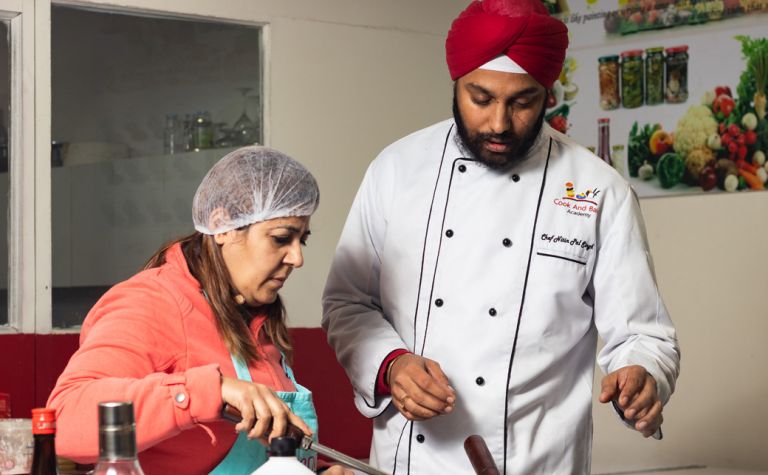 The name speaks for itself at Cook And Bake which specializes in baking arts including delicious cakes and pastries, mouthwatering puddings, luscious tarts, and pies. If you are looking for short courses, you just have to register and walk in to enjoy the essence of cooking. We know we all have a soft corner for desserts, whipping up those yummy desserts in the kitchen your hidden talent so book your spots right away!
Where: 27, 1st Floor, Shiv Market, Block A-4, Opposite BG-1 Flats, Next to Geetanjali Salon, Paschim Vihar, New Delhi
Contact: 011-45513385
6. . Chinese Cuisine at Perfect Cookery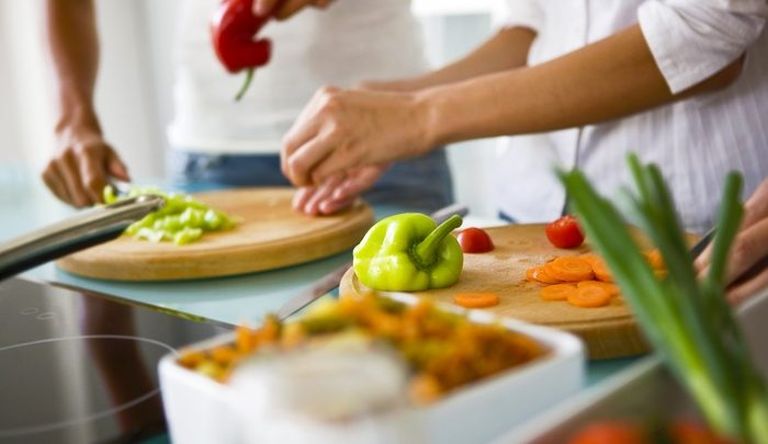 Training since 1987, Perfect Cookery is an ideal place to learn the art of cooking. Opt for their Chinese cuisine course and they will teach you how to make mouthwatering Mushroom & Paneer Sizzler, Sweet Corn Soup, Paper Fried Chicken and much more! Cuisines are neatly slotted into a schedule, where you can swing from Indian street food to Mughlai food, in the course of a week.
Where: M-28, Main Market, Greater Kailash – I, New Delhi
Contact: +91-11-29231713
(Featured Image Source: pexels)