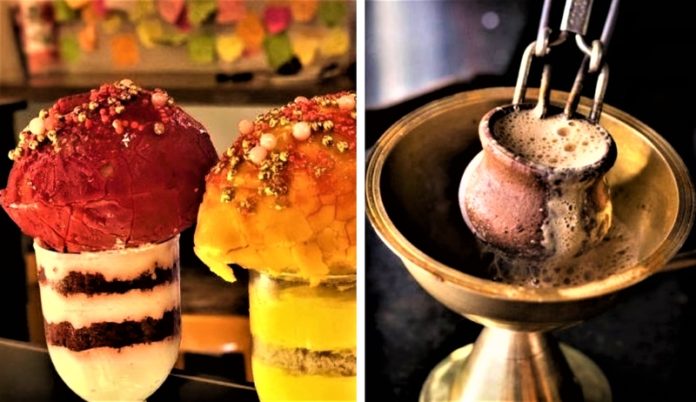 There is absolutely no dearth of amazing eating joints in Delhi-NCR. From fine dining spots to street food joints, our Dilli offers a myriad of places to eat. However, food joints around the city are pushing the boundaries and reinventing food through culinary fusion. Fancy some Gulab Jamun cheesecake? Or Tandoori Chai? Yes! Find out the unique dishes which you can find in the city.
1. Gulab Jamun Cheesecake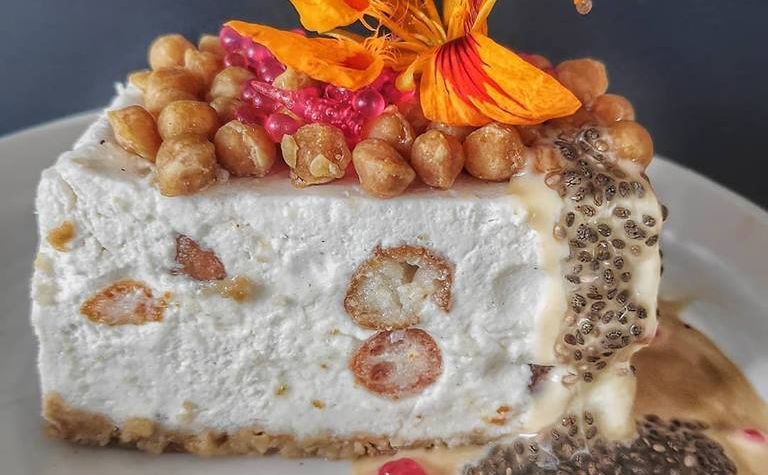 The most important meal is the dessert! This super quirky Gulab Jamun Cheesecake looks amazingly yummy! With a generous serving of Gulab Jamuns affixed beautifully inside the cheesecake, this offering looks absolutely unmissable! Trust us guys, this is one fusion dish we are totally loving. So head to Punjabi by Nature 2.0 and let the gorging begin!
Where: Punjabi By Nature 2.0- Vasant Kunj, Noida, Gurgaon & other outlets
Contact: +91 9205281040

2. Chocolate Dosa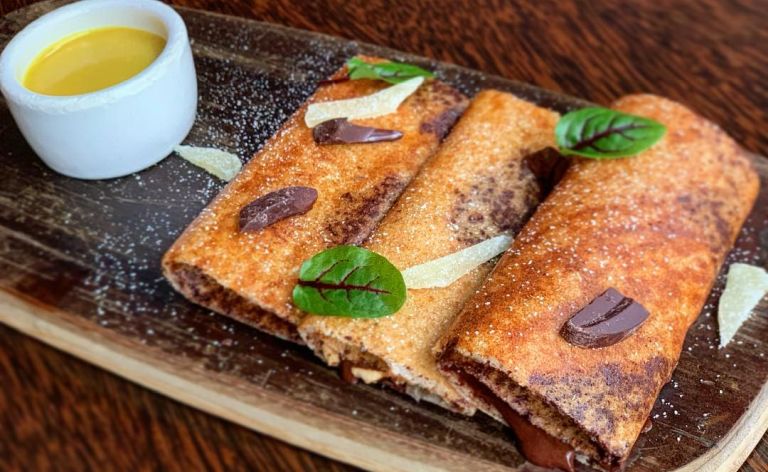 How about trying dosas but with a quirky twist? Confused? Well, we came across this super funky dessert dosa called the Chocolate Dosa & Chocolate Nutty Dosa. This unique sweet treat is basically your plain old dosa which has been packed with brownies and decadent chocolate sauce. This one totally makes for a drool-worthy sight! So, the next time you visit The Great Indian Dosa, do to try something out of the box!

Where: The Great Indian Dosa- GTB Nagar
Contact: 011 66103845

3. Apple Cinnamon Jalebis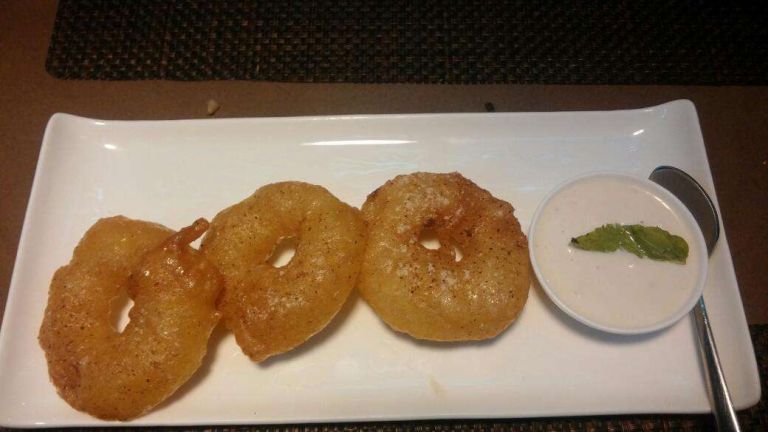 How about trying jalebis with a twist? One of our favourite spot, Cafe Lota, serves delicious Apple Cinnamon Jalebi. The juicy apple fritters dusted with cinnamon and served with coconut rabri makes this jalebi taste super yum.
For all you peeps who have a sweet tooth, you should definitely visit here and taste this amazing unique dish!

Where: Cafe Lota- Pragati Maidan
Contact: +91 7838960787
4. Naanza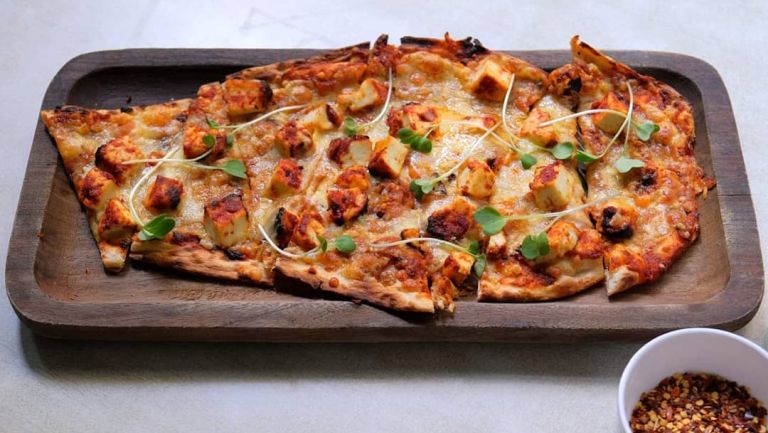 Fancy name right? Naanza basically is a combination of pizza and naan! Punjabi By Nature 2.0 serves three types of naanzas ranging from the Mediterranean to the Meat Extravaganza. You should defo try their Panner Tikka Naanza which is loaded with our all-time favourite Panner Tikka!
Where: Punjabi By Nature 2.0- Vasant Kunj, Noida, Gurgaon & other outlets
Conatct: +91 9205281040
5. Red Velvet Gol Gappe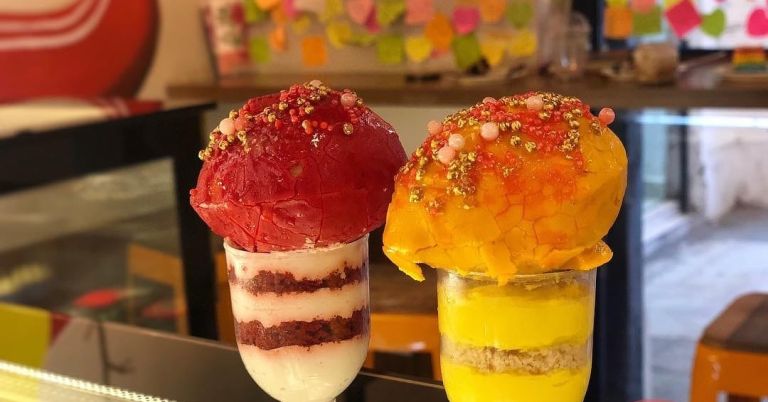 Delhi peeps are known for their obsession with gol gappas! And with so many quirky varieties we're really spoilt for choice. But Social Foodie Inside came up with quirky Red Velvet Gol Gappe and we are loving them! These unique Gol Gappas come filled with red velvet cake stuffing. These lip-smacking dish is served with ice-cream on the side and offers six pieces in one serving. Apart from these they also have Nutella and Chocolate flavours in Gol Gappas! Drooling much?
Where: Social Foodie Inside- Vikaspuri
Contact: +91 9711417471
6. Masala Chai Ice Cream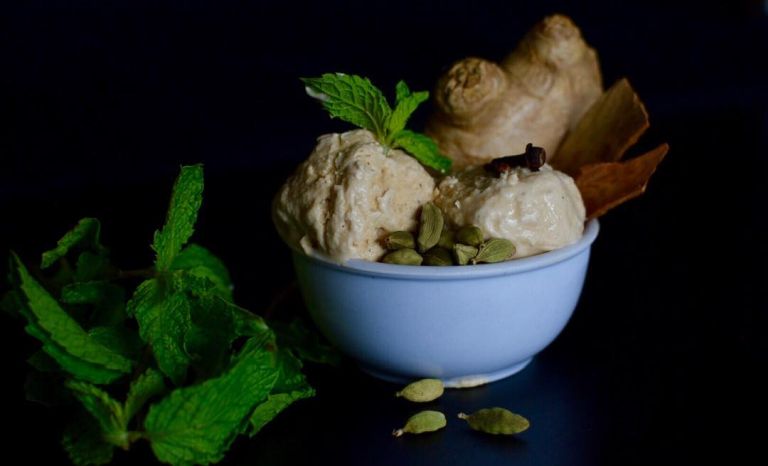 What if we tell you that you can get your favourite dessert and hot beverage mixed in one dish? Yes, you read that right. Tawak in Noida offers Masala Chai Ice Cream and it is as fancy as it sounds! The aromatic spices, along with the soothing flavour of tea mixed with the sweetness of ice cream- this dish definitely sounds like heaven!

Where: Tawak- Sector 63, Noida
Contact: +91 8826774446

7. Nutella Pizza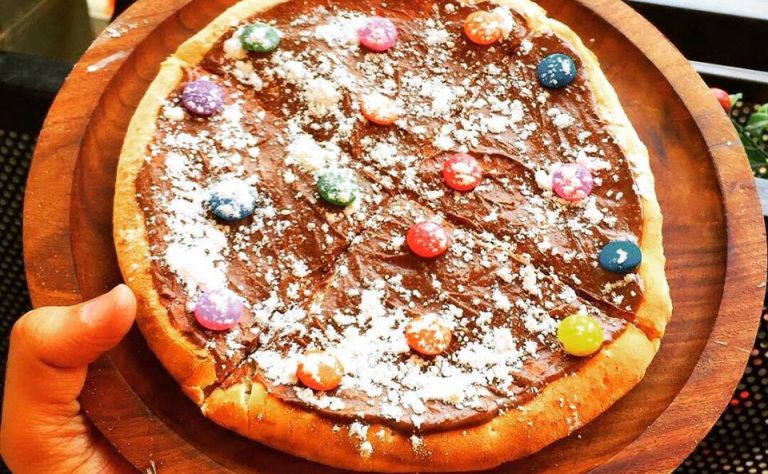 What if we tell you that now you guys won't have to choose between another slice of that scrummy pizza and a sip from your yummy Nutella shake. Because you can have both together! Baked Pizza & Co came up with this cool fusion of pizza and Nutella called Signature Nutella Pizza. The thin crust pizza topped with truckloads of Nutella and strawberries look super tempting and we can't just stop drooling!
Where: Baked Pizza & Co- GK, M Block Market, Delhi
Contact: +91 7827188971
8. Tandoori Chai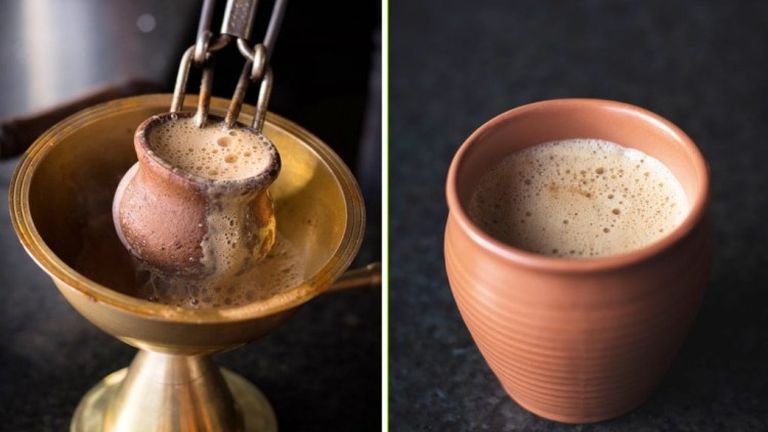 From helping us open our sleepy eyes to giving us that much-needed push throughout the day, chai is our saviour for sure! This little stall Balaji Tandoori Chai is a hidden gem. They have taken it up a notch and have come up with Tandoori chai! To compliment chai you should also try their tandoori Maggi.
Where: Mandir Marg Krishna Nagar, New Delhi
Contact: +91 9267993453(