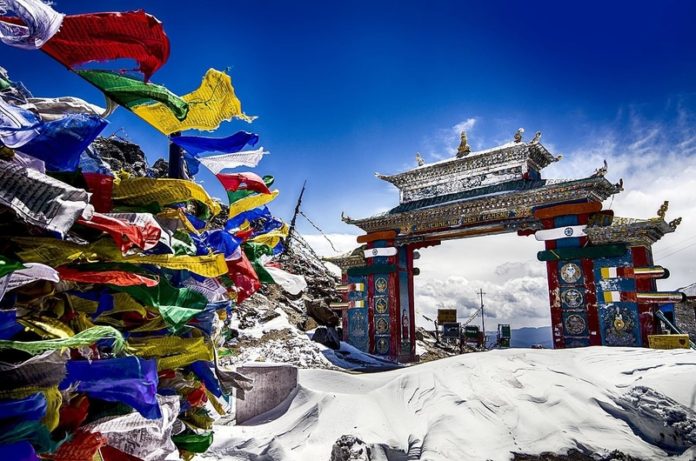 The North Eastern region of our country has a charm of its own. But it still remains one of the less-explored parts of our country. Which is exactly why it's time you head there and discover it's immense beauty. Full of gorgeous mountains, valleys, rivers, villages and towns, you'd totally feel like in the lap of nature when you're here. And what better way to explore the region than going treks and discovering its unique beauty first hand! So, check out these 8 breathtakingly gorgeous treks in North East India which you must do at least once in your lifetime!
1. Sandakphu Trek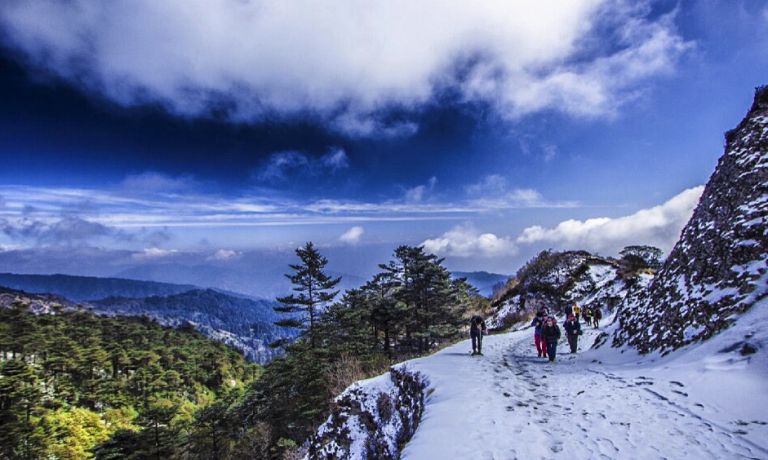 One of the most popular treks in Eastern Regions, Sandakphu is a delight with its spectacular sights. It starts from Manebhanjan, West Bengal and the trek routes zigzags along the Singalila Ridge. If you decide to take this on, you'll get to witness the gorgeous views of Everest, Kanchenjunga, Lhotse and Makalu mountains. On the way, you will pass through Singalila National Park which boasts of species like Red Pandas, Himalayan Black Bear & a wide variety of birds. Sounds like heaven? That's what it is!

Altitude: 3636 M, 11,930 ft
Distance Covered: 31 km
Duration: 6 days
Best Season: April- June and October- December
2. Goecha La Trek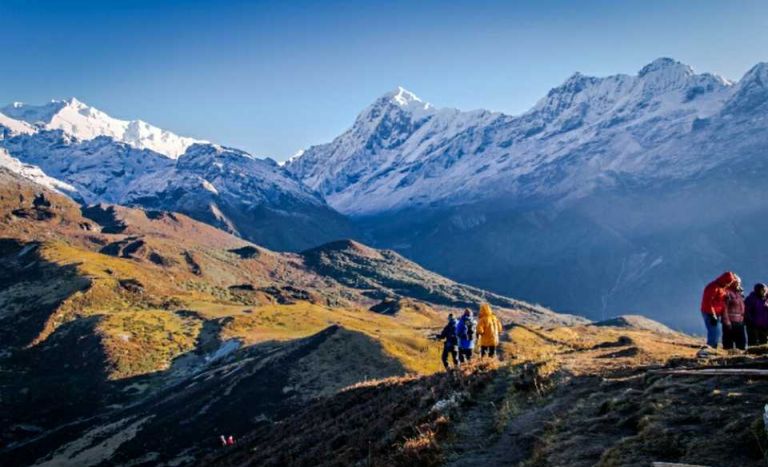 Even though Goecha La Trek is for the first-timers, it's a slightly longer trek. It rises to a height of 16,000 ft and passes through immensely picturesque ways. The trek starts from Yuksom and it takes about a week to complete. The mountain pass offers amazing views of Kanchenjunga – the third highest mountain range in the world. The major highlight is the sunrise which you can witness from the Kanchenjunga range, and we bet you it's the best view ever! On this trek, you will also encounter The Samiti Lake which is another big attraction.
Altitude: 1, 720 m, 5,643 ft
Distance covered: 90 km
Duration: 9 days
Best Season: April-May and October- November
3. Mulkarkha Lake Trek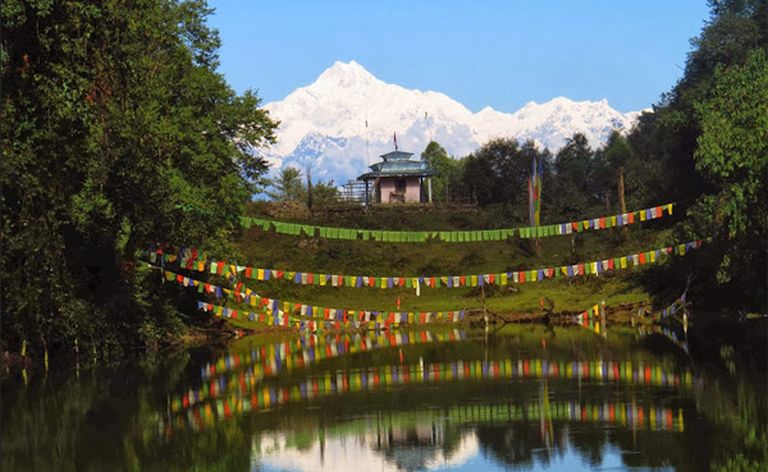 If you love breathtaking, scenic views then you must check out one of North East's most popular trek routes, Mulkarkha Lake Trek. Beginners take note, this is the easiest trek which you can try with your entire gang of friends! The highlight of the trek is the Mulkarkha Lake which is also known to be a wishing lake. The trek will take you through small villages of Jhusing, Tagathan, Mularkha, and Aritar on the borders with Sikkim-West Bengal. Also, this trail includes overnight stops in village homestays which is an amazing experience in itself.
Altitude: 7500 ft
Distance covered: 90 km
Duration: 6 days
Best Season: October to December
4. Shillong Peak Trek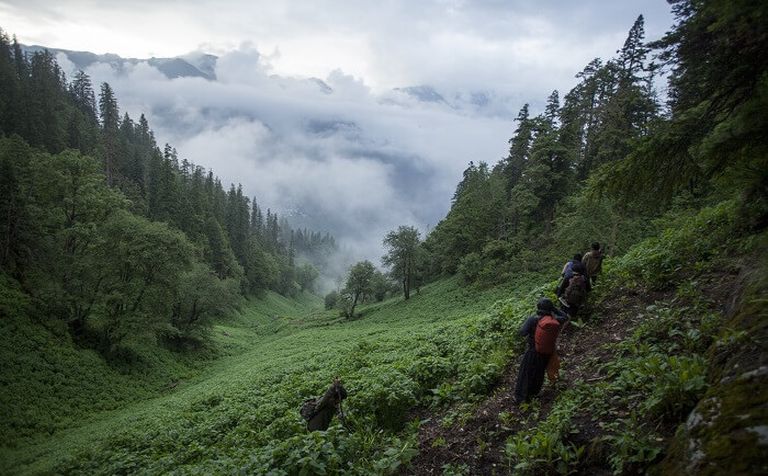 Calling out to all the nature lovers! The snow-capped peaks, numerous waterfalls and luscious terrains- you get to witness all this and more on this trek. Trekking up to this semi-circular peak is highly recommended if you love nature and picturesque views. On the way, you can also experience the Khasi culture (culture of Meghalaya) and admire the awe-inspiring Khasi hills around.
Altitude: 6,449ft (1,966m)
Distance covered: 10 km
Duration: 3 days
Best Season: September- March and October-November
5. Green Lake Trek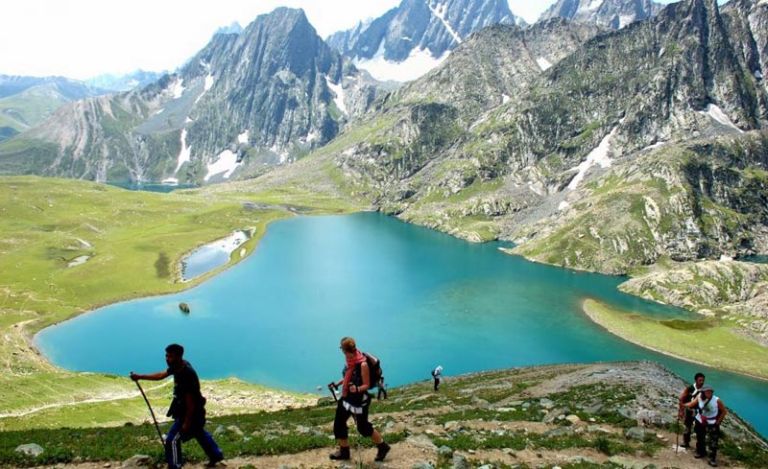 How can we miss out one of the best treks in Sikkim! Walk along the Green Lake which will offer you eye-catching views of sky-scraping peaks, scenic lakes, colourful meadows, and dense forest. Green Lake near Lachen is one such hidden gem which allows a breathtaking view of the Kanchenjunga and other glorious Himalayan peaks. The pristine white beauty of the trail is something which you will boast for ages! Though the trek route is going to be tough, the sight at the end is worth all the efforts for sure.
Altitude: 4935mts, 16186ft
Distance covered: 92 km
Duration: 13 days
Best Season: April- May and October-November
6. The Bailey Trail Trek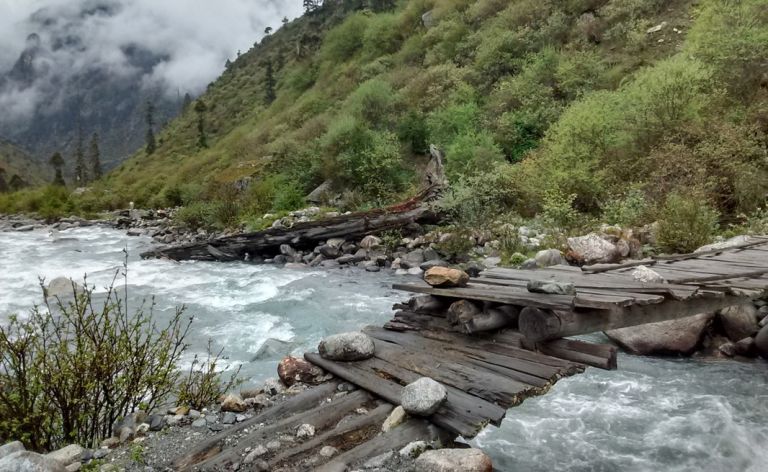 If you are in the mood for something a little laid back, then you should consider taking up this trek. It is a hike through the pine forests which is full of adventure. The trail will overwhelm you with incredible panoramic views and two majestic peaks- Gorichen and Kangto. On the way, you can also witness awe-inspiring second oldest Buddhist monastery in Tawang. The trek will take you along the high mountain passes, attractive glacial rivers, the village of Monpa tribe and of course you have some cosy campsites to rest. This is definitely a trek worth taking, isn't it guys?
Altitude: 4900m
Distance covered: 100 km
Duration: 12 days
Best Season: May-June and September-October
7. Dzukou Valley Trek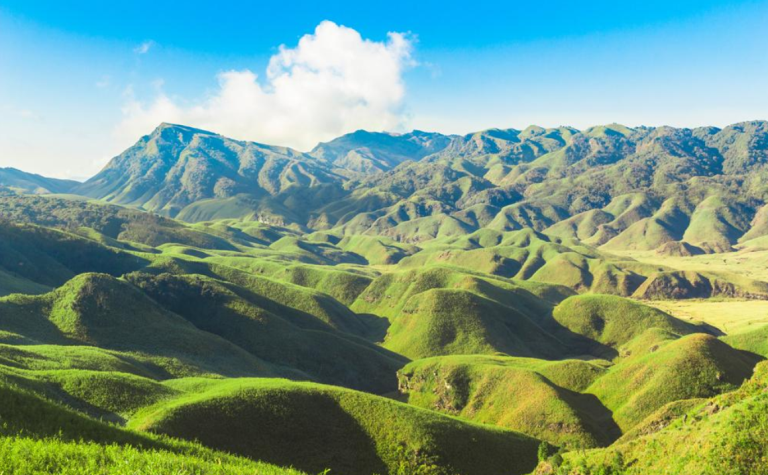 If you want to go on a serene and a relatively easy trek, then this is the ideal one for you. The scenic route gives you plenty of opportunities to witness the Naga culture, folk dances and camping amidst the greenery.
Dzukou Valley is a spectacular visual treat of emerald green hills and lush forests. On the way, you will witness the green village Khonoma which is a must see! No doubt this valley presents a very good opportunity for people who are trekking for the first time.
Altitude: 2700 M
Distance covered: 40 km
Duration: 6 Days
Best Season: November-March
8. Sela Pass Trek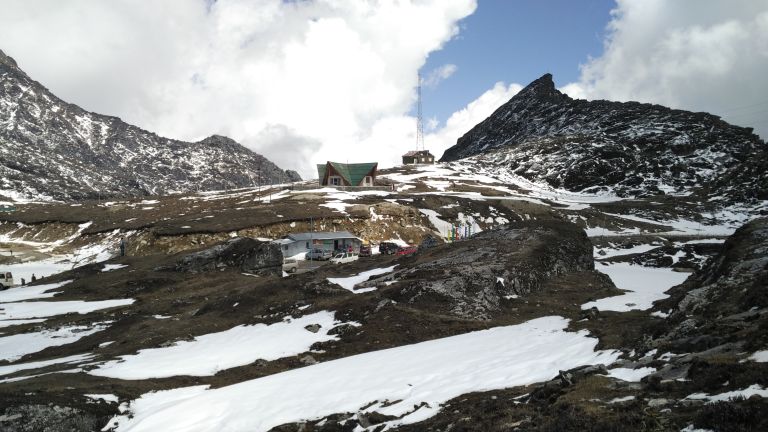 Imagine a scenery with snow-capped mountain peaks, green meadows, pebbles and you trekking amongst them. If you want to make it a reality then Sela Pass Trek is the place to be! It's is a breathtaking place covered with snow providing some beautiful views. The route is also called 'Bailey Trail' which takes you through the magnificent glacial rivers, crystal lakes, and pine-oak forests. The major attraction of the trek is Arunachal's most beautiful lake- the Sela Lake. We bet you this is one of the best treks in North East India!
Altitude: 4550 M
Distance Covered: 78 km
Duration: 9 Days
Best Season: October- April
(Featured Image Source: wikipedia)