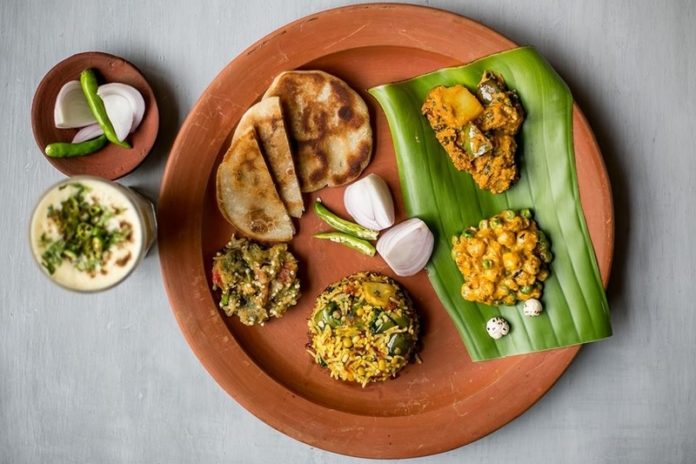 When we think of Bihari Cuisine, we think Litti Chokha. But there are so many more delicacies that this eastern state has to offer. Also, there are plenty of restaurants in the city where one can indulge in these mouthwatering Bihari delights! So, here are 7 places in the capital city where you can get a true blue taste of Bihar.
1. Pot Belly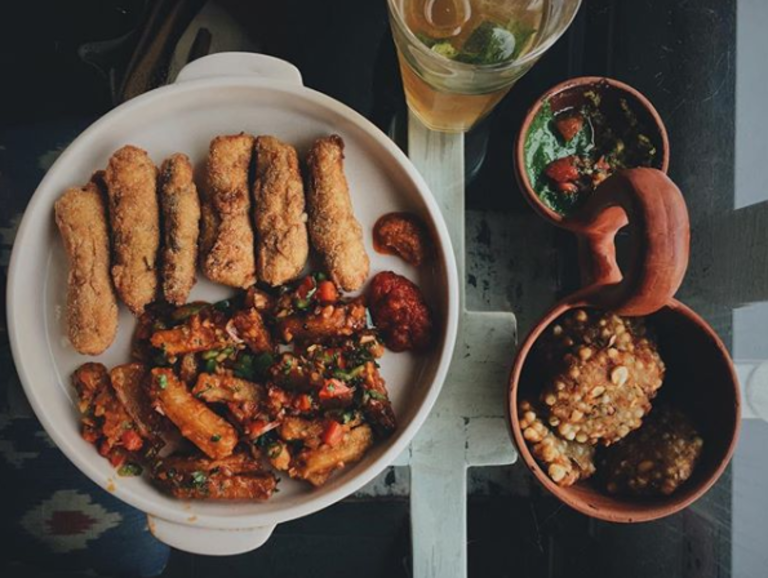 With multiple outlets, Pot Belly is one of the best places in town to enjoy a sumptuous Bihari meal. All their food items are plated Thali-style and each dish is paired with breads and accompaniments to create a complete meal for one person. With a peaceful, quiet and cosy ambience and deliciously finger licking food, Pot Belly is a definite must visit! Apart from Litti Chokkha, their Keema Maggi, Baggia Basket i.e., rice flour pockets stuffed with spicy Chana Daal, and Chicken Khada Masala are some of the must-haves!
Where: 116-C, 4th Floor, Shahpur Jat, New Delhi
Plot 15, Bihar Niwas, Behind Yashwant Place, Chanakyapuri, New Delhi
32nd Milestone, Sector 15, Gurgaon
2. Bihar ki Rasoi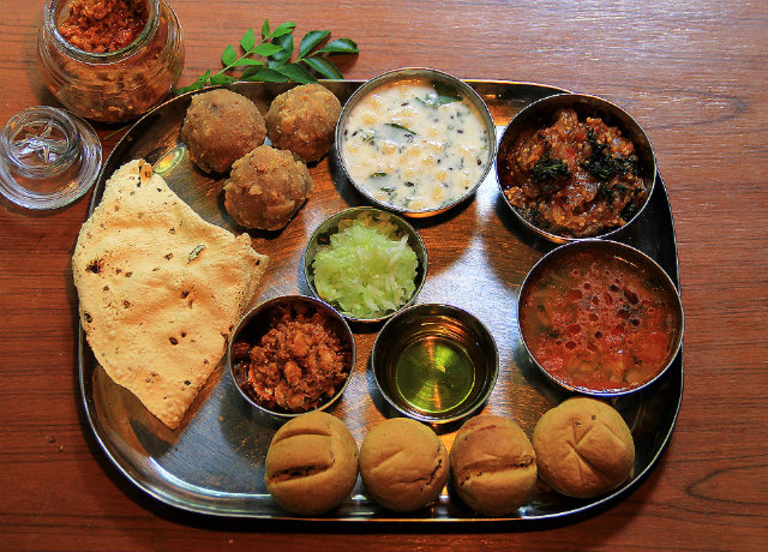 If you're a Bihari living in Delhi and you haven't tried Bihar Ki Rasoi then you are definitely missing out on something. This is one place in Delhi that serves authentic Bihari food which will remind you of your Ghar ka khaana. Even for the non-Biharis, this place is a must try for some of the best Bihari dishes. They are best known for their Liti Chokha and their Malpua.
Where: Stall 14, Dilli Haat, Near INA Market, INA, New Delhi
3. Magadh and Awadh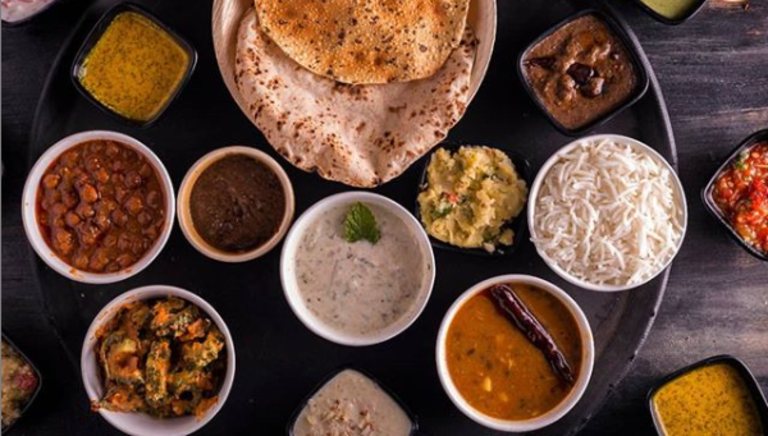 Magadh and Awadh is a fine dining restaurant that serving regional food of Bihar and Awadh. Apart from the authentic Litti Chokha, they serve some of the finest dishes from Bihar. They have also successfully attempted to revive lost dishes from the country side of Bihar. It boasts of a great ambiance and have tried to create a home away from home vibe. Some of their best dishes are Litti and the Maghadi Thali.
Where: SCO 396, Near IFFCO Chowk Metro Station, Sector 29, Gurgaon
4. The Pot Stove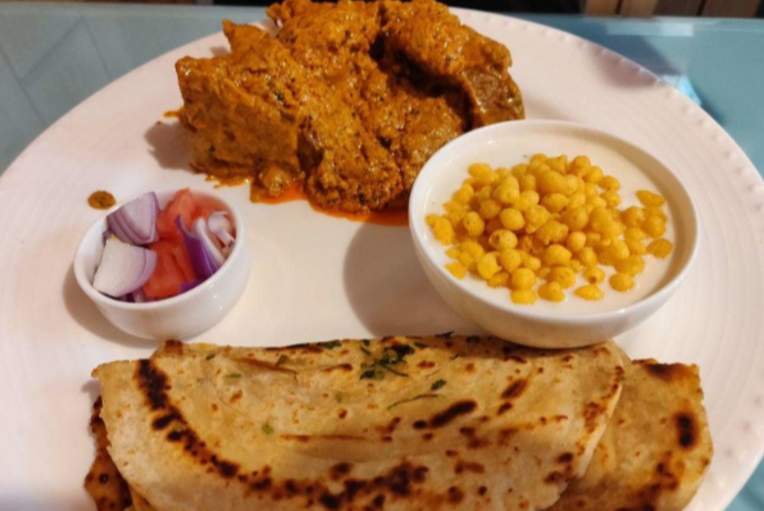 A complete Bihari meal with a cosy and friendly environment. The food at Pot Stove will get you nostalgic for your home cooked food and if you are not from Bihar, take note because this is what home-cooked Bihari food tastes like. This place is a must visit with both your friends and family. Their Sarso Fish and mutton Khada Masala are the main attractions!
Where: Shop no 21a& 21, Ground floor, the India mall, 1 Community Centre, New Friends Colony
5. Cafe Wanderlust
Cafe Wanderlust is the first of its kind travel cafe which brings both travel and food together. For those of you who feel the 'wanderlust' this place is perfect for you. While it is not entirely Bihari cuisine, but they have a great offering of Bihari street food which is a must try. It goes without saying their Patna's Litti Chokha Ghughani platter is a must-have!
Where: SF-53-54, 1st Floor, DLF Galleria, DLF Phase 4, Gurgaon
6. Gaon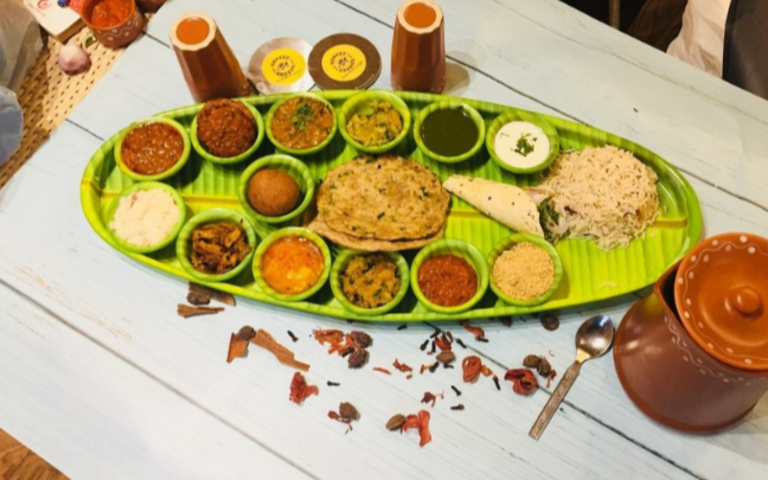 Decorated like a proper Indian village, Gaon serves authentic cuisines of Bihar and Rajasthan. They serve delicious larger than life thalis and their Magadhi thali is perfect to satisfy your craving for Bihari food. This is a perfect spot to visit when you're nursing a large appetite!
Where: K-4, Ground Floor, Lajpat Nagar 2, New Delhi
489/55/1, Maharishi Dayanand Marg, Block A, Corner Market, Malviya Nagar, New Delhi
D-52, Inside OYO Town House, Near Sapna Cinema, East of Kailash, New Delhi
7. Cafe Lota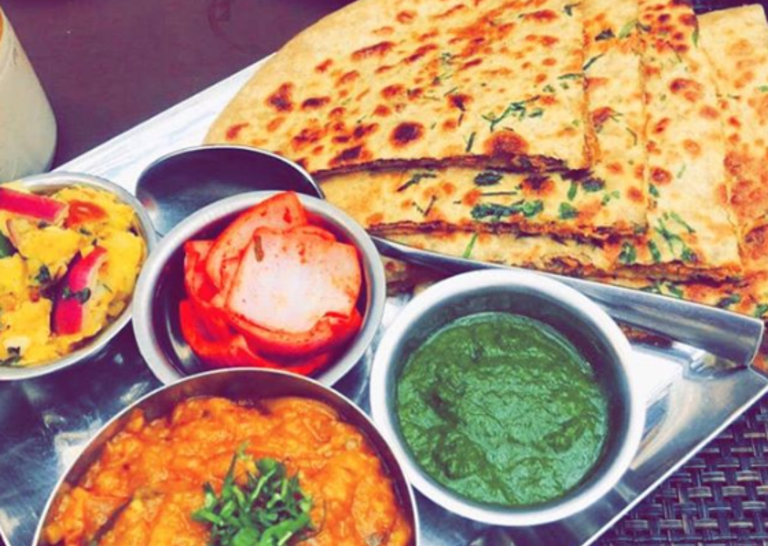 Cafe Lota along with it's north Indian and south Indian also serves the delicious Bihar Cuisine. What's most interesting about this place is that it is located inside the National Crafts Museum. This one is a treat for all the foodies who also have an appetite for art and craft. You should visit this place for a lazy Sunday brunch along with your friend or family and try their Sattu Parantha Aur Chokha,
Where: National Crafts Museum, Gate 2, Bhairon Marg, Pragati Maidan, New Delhi
Featured Image Source: Facebook/Thepotbelly