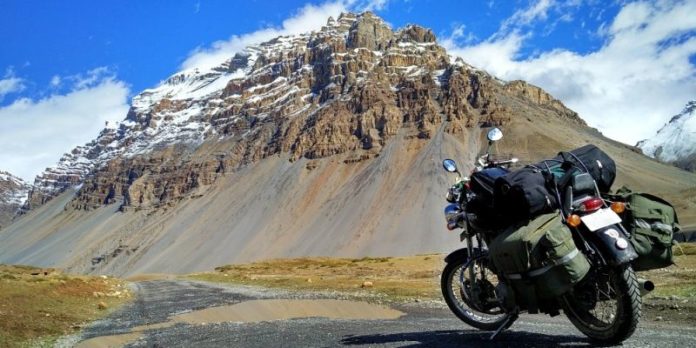 We think all of us would unanimously agree that road trips have their own charm. Sure, trains and planes get you to your destinations way quicker. But as they say, it's more about the journey rather than the destination, right? Imagine, the thrill of picking up your bike to head up to the hills or flocking up your gang of buddies and driving down for hours with all of them to some picturesque location. Sounds dreamy! But you can turn it into reality. How? Just check out these 7 scenic road trips from Delhi you can take and we're sure you'd never want to take a flight again!

1. Delhi to Dharamshala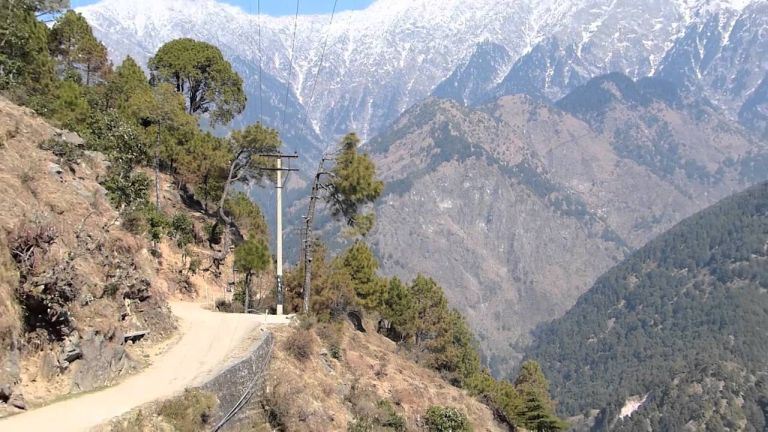 How about making your way to the scenic mountains of Dharamshala? Drive through the dense pine and deodar forests and just suck in the fresh, cool air! Yeah, that would be quite a change from Delhi, right? The best part? You get to experience touristy spots like Dharamkot, Triund, Bhagsunag, the Dharamshala monastery and the Church of St John on your way. Also one of the perks of travelling by road is the number of roadside dhabhas that serve delicious buttery paranthas. We bet you, Dharamsala has everything for a perfect holiday!
Distance: 474.4 km
Duration: 9 hours 20 minutes

2. Delhi to Jaisalmer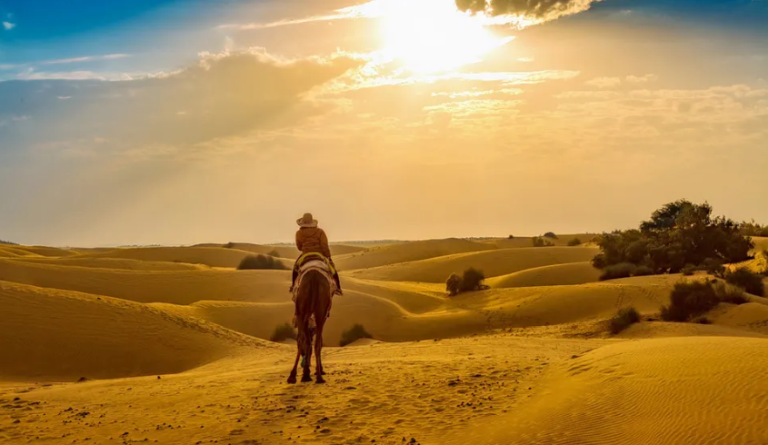 It's never too late to take a drive to the Golden City of India, Jaisalmer and experience the beauty of Rajasthan. The city is full of heritage, ancient forts, and wondrous views. On the way, you can even chill and relax at Ajmer, Jaipur and look around the beauty of the city while you are on the way to your final destination! You can catch talented folk dancers and singers here and experience the tribal life of Jaisalmer. The place is known for its proximity to the Thar Desert and going on a desert safari is one of the most quintessential experiences.

Distance: 827.2 km
Duration: 13 hours
3. Delhi to Leh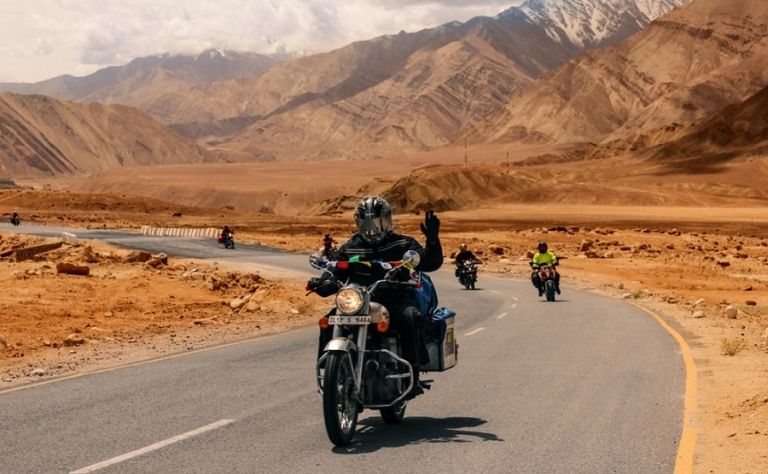 All the biker boys and gals, you feel us, right? We know the road trip from Delhi to Leh is extremely challenging but the scenic and breathtaking views make it all worth it! There are two different ways to reach- via Srinagar and other is Manali. Along with picturesque views, the road trip also entails some twists and turns, so be prepared. Leh is the perfect one for those who haven't visited the city ever and would like to cover every important part of it and are looking for some adventure. Known for its scenic beauty of mountains, snow-capped peaks, clear blue skies, and lakes, we bet you Ladakh is a sight for the eyes!

Distance: 1011 km
Duration: 24 hours
4. Delhi to Mukteshwar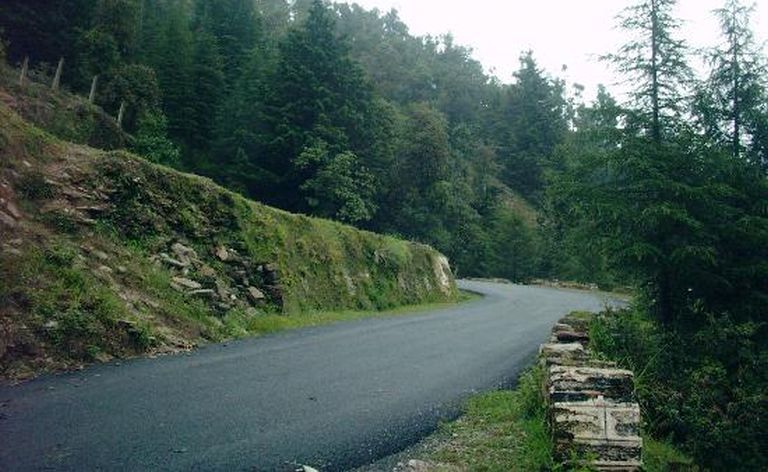 Mukteshwar, just 10 hours away from Delhi, is a small town in the hills of Uttarakhand. A drive will provide you with splendid views all throughout your journey. From thick forests to serene lakes and snow-capped mountains, the scenic views keep getting better and better. And all the adventurous souls out there, pack your bags and hop on your bike to cover the distance with beautiful landscapes. With its greenery and picture-perfect landscapes, Delhi to Mukteshwar is a drive you'll remember for a long, long time!

Distance: 383.5 km
Duration: 9 hours
5. Delhi to Siliguri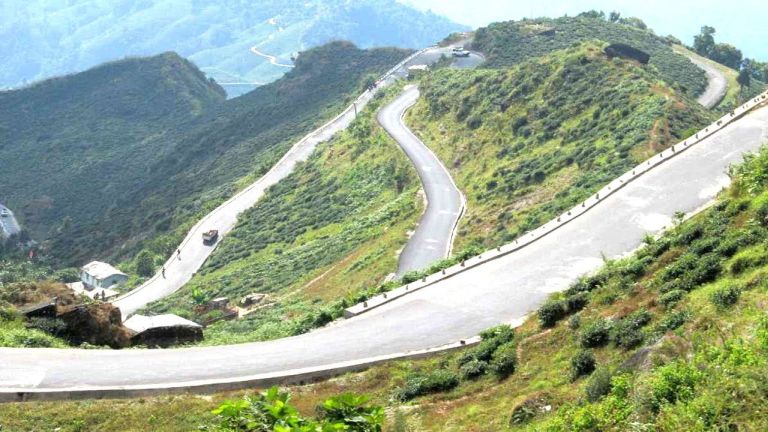 The northeast part of India is majorly unexplored and happens to have some amazing road trips. Delhi to Siliguri is one such road trip. It is slightly longer one, but the route will bring you close to the untouched beauty in the area. With the mesmerizing picturesque views and lush greenery despite the rough roads, this road trip is worth taking. From wildlife sanctuaries to tea gardens and monasteries, Siliguri has a lot in store for you guys, so pack your bags and get going!

Distance: 1,458.5 km
Duration: 25 hours
6. Delhi to Ranikhet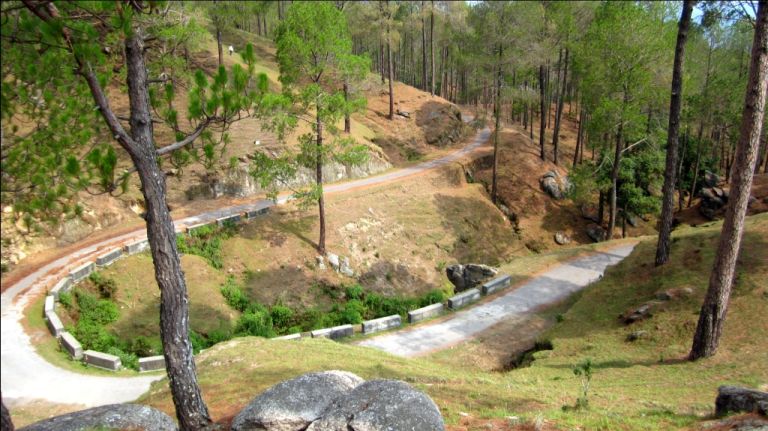 The 'Queen's land' hill station is a perfect weekend escape from Delhi, to avoid the scorching heat. This road trip is for those who can appreciate the beauty of nature. Lush greenery, snow peaked mountains, chirping of birds and cool mountain breeze will definitely make you fresh. We recommend you to actually look at the artistry of nature and capture them for some amazing memories.

Distance: 392.9 km
Duration: 9 hours 10 minutes

7. Delhi to Kasauli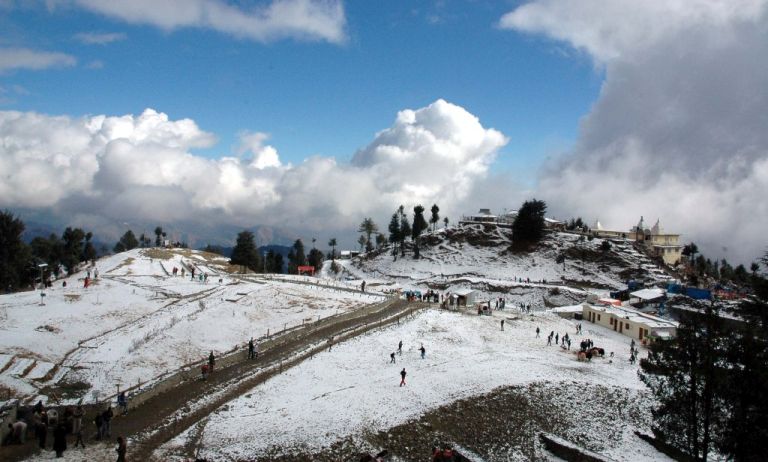 Are you one of those who looking to leave the busy city life behind and escape into the lap of nature? Then an impromptu road trip to Kasauli is a great idea! The fresh mountain air and greenery are such welcome changes which will you amazed. The roads are a bit bumpy once you enter the Himalayan region, but trust us guys, the breathtaking views all around will definitely make up for all the discomforts. Don't miss out viewing the beautiful sunset from the Sunset Point.
Distance: 287.3 km
Duration: 6 hours
(Featured Image Source: thumpingnomads)