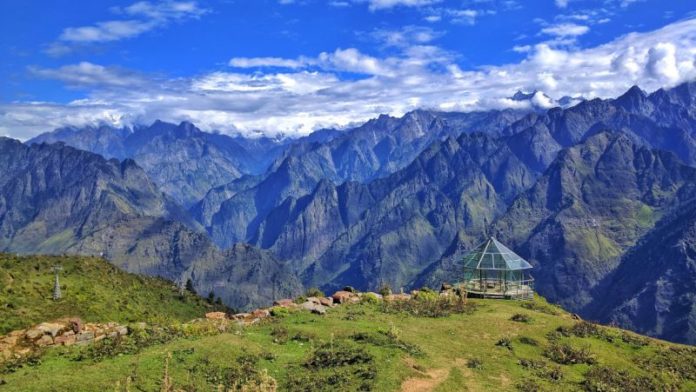 Yes, it's finally time to make plans for that fancy summer vacations. But aren't we all just done with the same old destinations? Shimlas and Massouries? We get it. It can get monotonous at times and it's quite a task to hunt for new and exciting vacation locations. But don't worry. We've got your back. We did some digging and found these 9 awesome and offbeat hill stations in the country which should totally be on your summer vacation's destinations list!
1. Tawang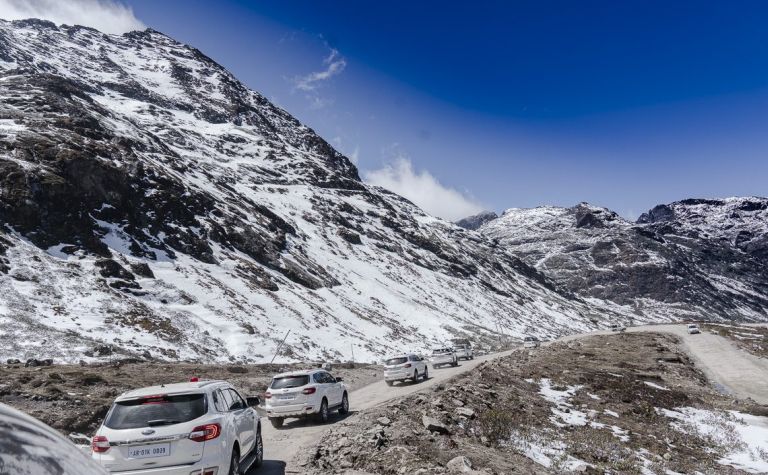 The scenic town of Tawang comprises the charm of North East India and we are sure you weren't aware of this hidden gem! Hidden in the Eastern Himalayas, the town is simply beautiful beyond words. One of the remarkable places you can visit here is Shonga-Tser Lake, formed by an earthquake in 1971. You would be starstruck by the rivers as they have such clear and pristine water that you can view the reflections of the Himalayas in it! Situated about 500 km away from Guhawati, you should also plan a visit to Tawang Monastery, where the sixth Dalai Lama was born.
Where: Arunachal Pradesh
How To Reach: By Air- Nearest airport is Tezpur Salonibari Airport which is 387 km from Tawang
By Train- Nearest railway station is Rangapara Railway Station which is 383 km from Tawang
2. Pahalgam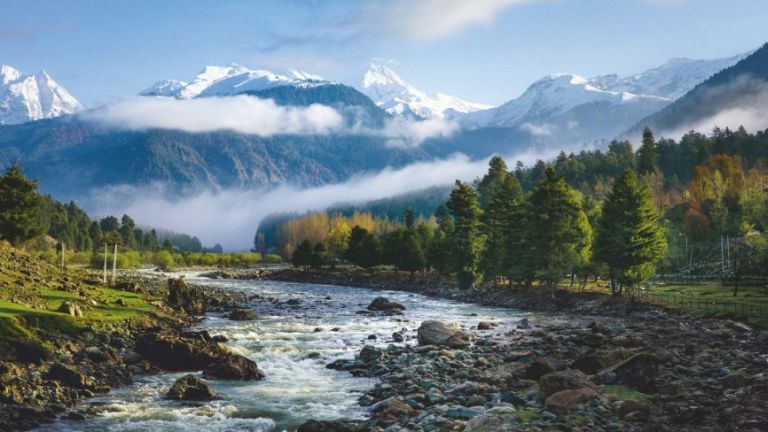 A lovely hill town in the lap of the Himalayas, Pahalgam comes on the way the to Amarnath Yatra. The major attraction of Pahalgam is Betaab Valley which is 15 km from the hill town. Did you know how did the valley got its name? Bollywood movie Betaab starring Sunny Deol and Amrita Singh was shot here and since then the name of the valley was kept. If it's a total #FamJam time, then you should head to Gauri Shankar Temple and Jamia Milia Mosque. And if you are looking for some fun activities then go fishing at Lidder river or you can just relax at Club Park.

Where: Jammu & Kashmir
How To Reach: By Air- Nearest airport is Srinagar Airport which is 47 km from Pahalgam
By Train- Nearest railway station is Srinagar Kashmir Railway Station which is 47 km from Pahalgam

3. Pelling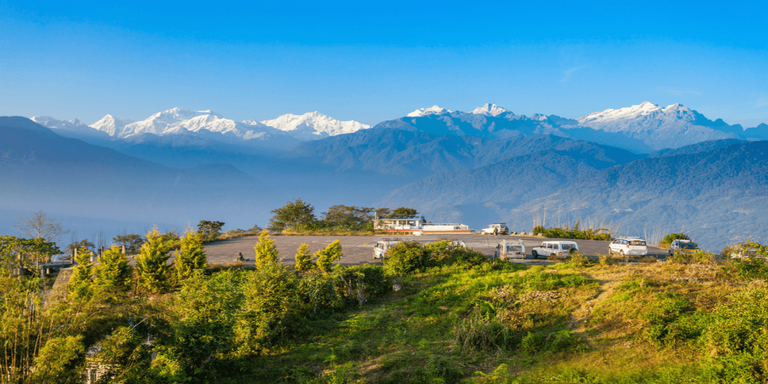 Did you know this hidden gem in Sikkim? Yes, peeps, Sikkim is much more than just Gangtok. Pelling is a small yet gorgeous hill station and it's a starting point to a couple of amazing treks and home to great scenic views. The major attractions to witness include the local monasteries, rock garden, Kanchenjunga Falls (28 km from Pelling and is one of the most beautiful waterfalls), Singshore Bridge (highest bridge in Sikkim and the second highest bridge in Asia), Holy rock of Rani Dhunga (footprints of Sita) and many more. Head over if you are not looking for an ultra-modern town for your next vacation!
Where: Sikkim
How To Reach: By Air- Nearest airport is Bagdogra Airport which is 160 km, from their hire a private cab
By Train- Nearest railway station is New Jalpaiguri (NJP) Railway Station which is 152 km
4. Spiti Valley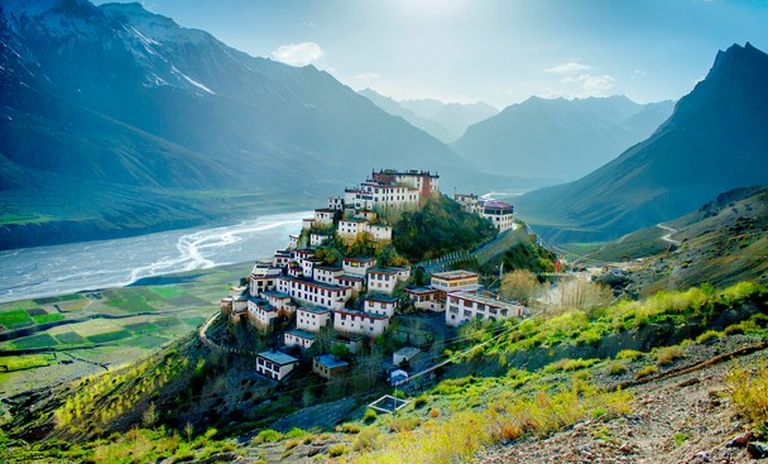 How about spending a few days without social media? Or going a day without using a phone or experiencing a serene night without any ear-splitting traffic? Sounds dreamy, right? All this can be a reality in the hidden gem of Himachal Pradesh, Spiti Valley. If you are seeking adventure, or to escape the cities, then Spiti is definitely where you should be. In addition, you can do trekking, camping, experience the joy of stargazing, mountain biking and plan a visit to ancient Buddhist monasteries here. And yes, you can even take a bike trip from Manali to Spiti for a memorable extended holiday.

Where: Himanchal Pradesh
How To Reach: By Air- Nearest airport is Bhuntar, near Kullu Airport which is 245 km, from their hire a private cab OR Chandigarh Airport which is 522 km from Spiti
By Road- Via Manali: Take a public bus from Manali and reach Kaza through Rohtang Pass and Kunzum Pass and from their hire a private cab to reach your destination
5. Yuksom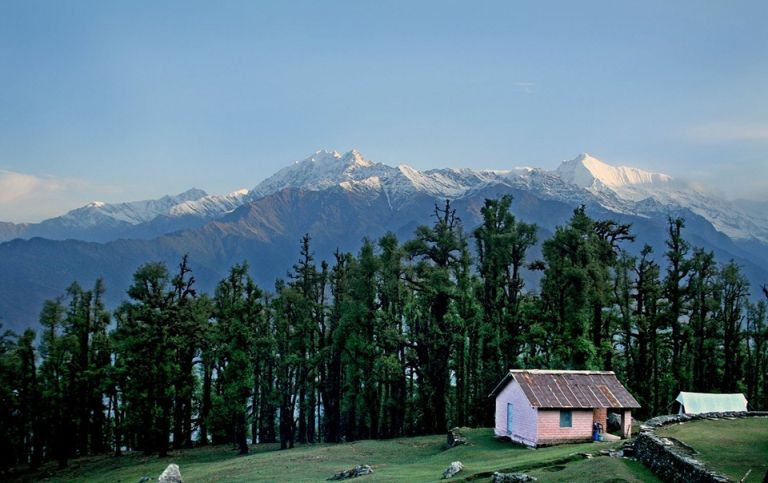 Yuksom, the very first capital of Sikkim (yes, it was back in the day) will instantly make a place in your heart in one go! Regarded to be as 'Third Eye of Sikkim', the town holds monasteries and rich history of Buddhism. The word Yuksom means 'the meeting place of three lamas(monks)'. Apart from religious offerings, you should check out these spots- Khecheopalri Lake, Khangchendzonga National Park, Khangchendzonga Waterfall for scenic views. It's a perfect place for all the adventure lovers, as Kanchenjunga Base Camp offers loads of adventure activities.
Where: Sikkim
How To Reach: By Air- Nearest airport is Bagdogra Airport which is 170 km, from their hire a private cab
By Train- Nearest railway station is New Jalpaiguri (NJP) Railway Station which is 150 km
6. Kalimpong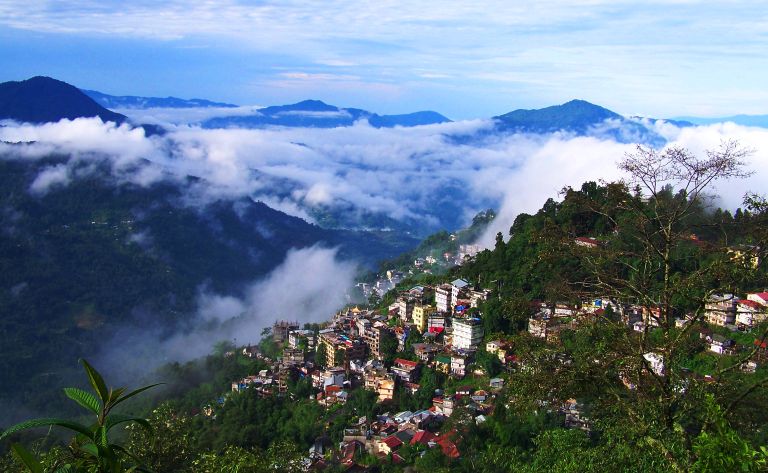 A little way from Darjeeling, you can enjoy an idyllic offbeat vacation at Kalimpong. Known as the Kingdom of Clouds, this hill station is home to many Tibetan monasteries and churches. You can also get to pick out some orchids from here to give your garden a 'pahadi-touch'! If you seek to escape the city life, you can go for long walks through towering pine trees and hills with the chirping birds. Sounds refreshing? So, why wait? Book your tickets RN!

Where: West Bengal
How To Reach: By Air- Nearest airport is Bagdogra airport which is 79 km from Kalimpong
By Train- Nearest railway station is Jalpaiguri railway station which is 77 km from Kalimpong
7. Rasol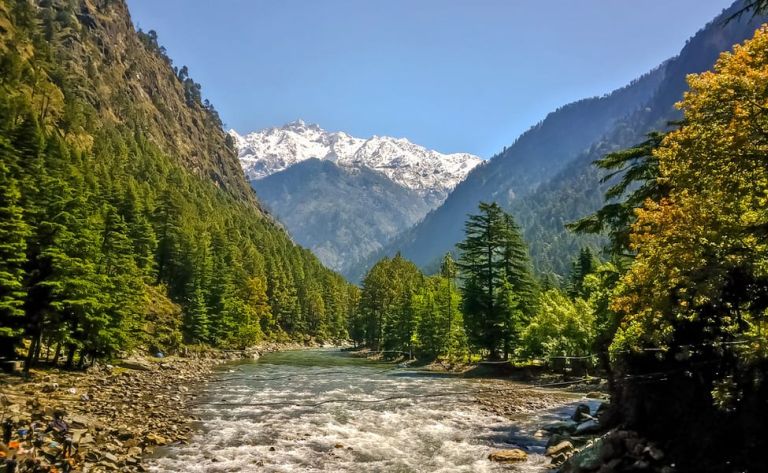 This one is a 3 hours trek from Kasol and is filled with tons of magical views! To check out what best Rasol has to offer, just trek your way through the pine forests. Rasol is close by to Malana, so to experience the beauty of nature you can also head there. You should have a meal with the villagers of the area at their homes as it will add some thrill to your adventure trek.

Where: Himachal Pradesh
How to Reach: You need to take a trek of 3 hours from Kasol to reach Rasol.
By Bus: Take a bus till Bhuntar and from there you can book a taxi, rent a bike or travel on the local buses to reach Rasol.
8. Chikhaldara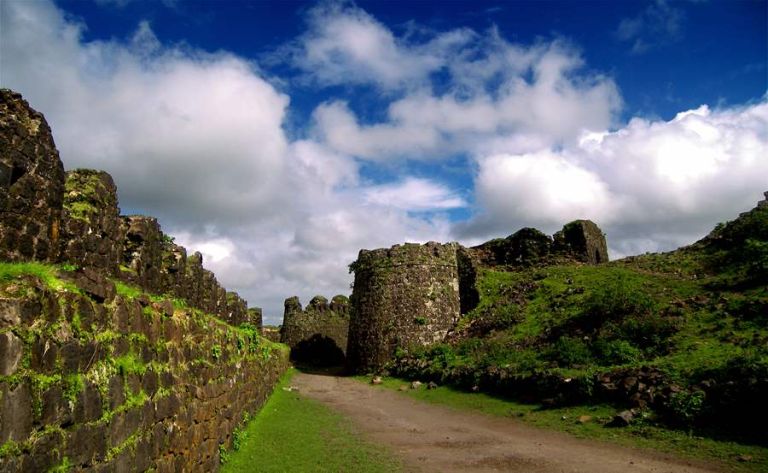 We all are a sucker of Khandala and Lovolava, but you will definitely fall in love with Chikhaldara once you reach there. The town is said to have been named after a character called Keechaka, a demon who was killed by Bheema (one of the Pandavas in Mahabharata). The popular places to visit in and around Chikhaldara which you can visit with your #FamBam are sunset point, Panchbol point (viewpoint area), Panch Dhara waterfall, Semadoh Tiger Project, Melghat Tiger Reserve, and Gawilgad Fort.
Where: Maharashtra
How To Reach: By Air-Nearest airport is Akola airport which is 150 km from Chikhaldara
By Train- Nearest railway station is Badnera and Akola railway station which is 80 km from Chikhaldara
9. Haflong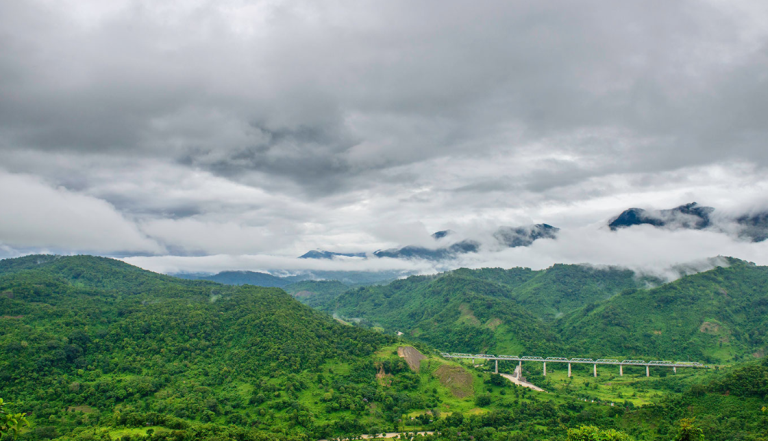 How about travelling to Assam, which has just one hill station? Haflong is the only one and you should visit them for the best trekking experience. The major attraction of Haflong is Haflong Hill, Maibong (art & culture center), Bhuvaneshwar Temple and Haflong Lake. The most interesting place to visit is Jatinga, a place famous for bird suicides. Confused? It is said that birds fly to this place attracted by the bright lights in the homes and somehow get disoriented. This makes them unable to fly away then are killed by hunters. But the scenic beauty of this place will make you fall in love!
Where: Assam
How To Reach: By Air-Nearest airport is Kumbhirgram Airport which is 41 km from Chikhaldara
Let us know which of these places you have visited and how was your experience.
(Featured Image Source: tour my india)