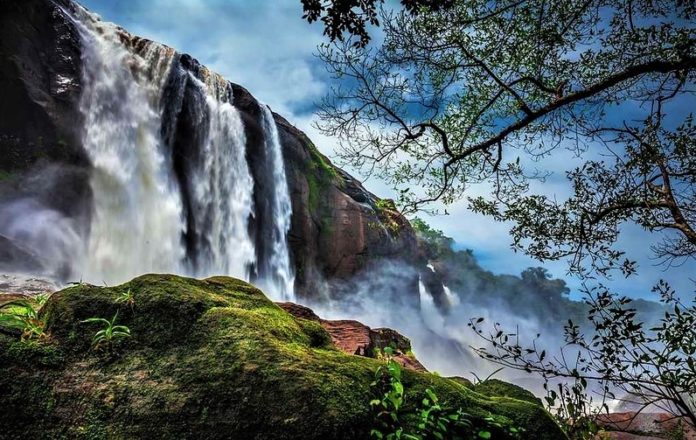 You've got to agree that the Southern part of our country is blessed with picturesque mountains, beaches, lakes, waterfalls, lush forests and what not! Basically, it's a haven for every nature lover. While we already told you about some the offbeat hill stations in the region, it's time you head South for its gorgeously amazing waterfalls. Yes! Whether you are a water baby or not, you must check out these 7 gorgeous waterfalls in the South.
1. Jog Falls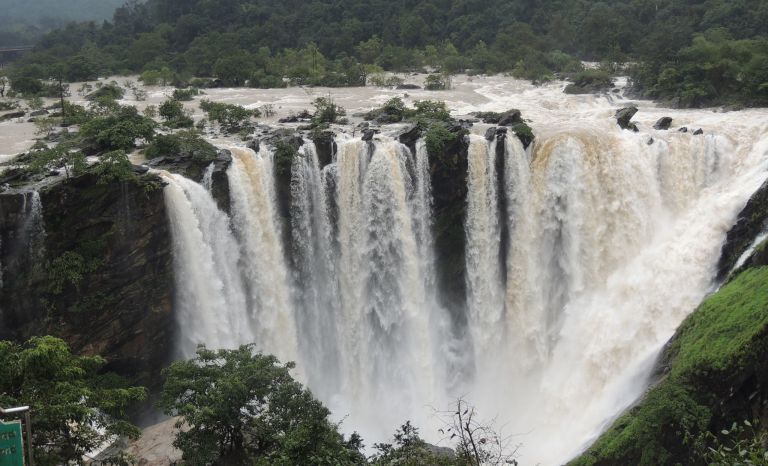 Asia's second highest falls, nestled in the state of Karnataka is a wonder not to be missed. The beauty is more enhanced by the lush green surroundings. From several vantage points, you can witness the picturesque waterfalls. During monsoons, it is said that 3.4 million tons of water come down the cliff. Sounds unbelievable, right? But yes, you should defo plan a trip down South and check out these mighty falls at least once.
Where: Near Sagara Taluk, Shimoga District, Karnataka
How to Reach: By Air– The nearest airport is Bangalore airport 378 km away and Mangalore 180km.
By Train– The nearest railway station is Shimoga which is 104 km from Jog Falls. From Shimoga, you can take a bus or auto
By Road– You can take a direct bus from Bangalore to Shimoga or Sagara and then take a local bus from Sagara to Jog
2. Athirapally Falls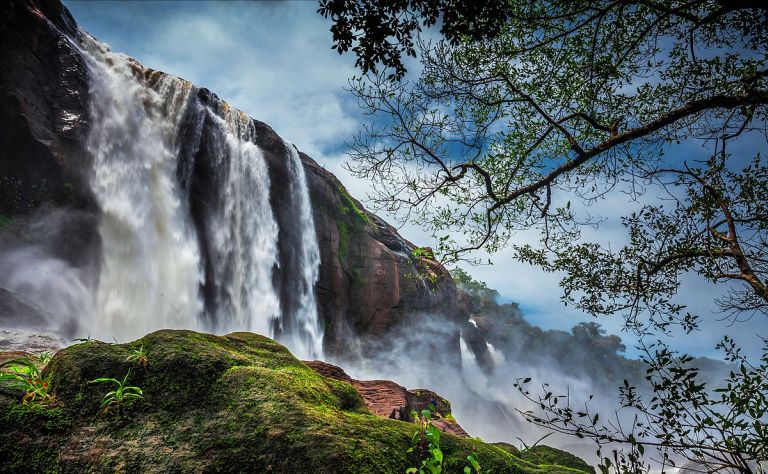 Do you remember the epic waterfall scene in Bahubali? It was none other than Athirappilly Falls though it was edited with VFX later, we still can't get over it. The falls are also called Niagara Falls of India. The width of the falls makes it look simply magnificent. The landscape of dense forests, small villages, and rich flora and fauna merges together to offer us the best possible view. Don't believe us? Then go there and see for yourself!
Where: Athirappilly, Chalakudy Taluk, Thrissur District, Kerala
How To Reach: By Air– The nearest airport is Kochi – Cochin International Airport which is 55 Kms from the falls
By Train– The nearest railway station is Chalakudy Railway Station (30 Kms), Thrissur Railway Station (55 Kms) and Ernakulam Jn (South) Railway Station (70 Kms)
By Road- The nearest bus stop is Athirapally Bus Station
3. Hogenakkal Falls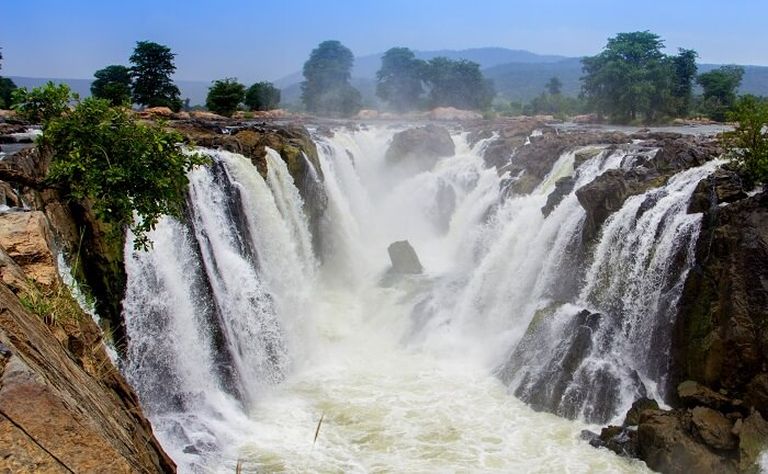 Yet another powerful and stunning waterfall of South India, Hogenakkal waterfalls are stunning! The word Hogenakkal is derived from two Kannada words 'Hog' meaning smoke and 'Kal' meaning rocks. The falls are not only for sightseeing but you can also enjoy boating in the traditional boats which adds more adventure to the trip! The x-factor is the semicircular formation which is unique and which makes it famous tourist attractions in Tamil Nadu.
Where: Dharmapuri – Hogenakkal Road, District Hogenakkal, Tamil Nadu
How to Reach: By Air– The nearest airport is Hindustan Airport which is 99 Kms from the falls
By Train- The nearest railway station is Mettur Dam which is 35 km
4. Shivanasamudra Falls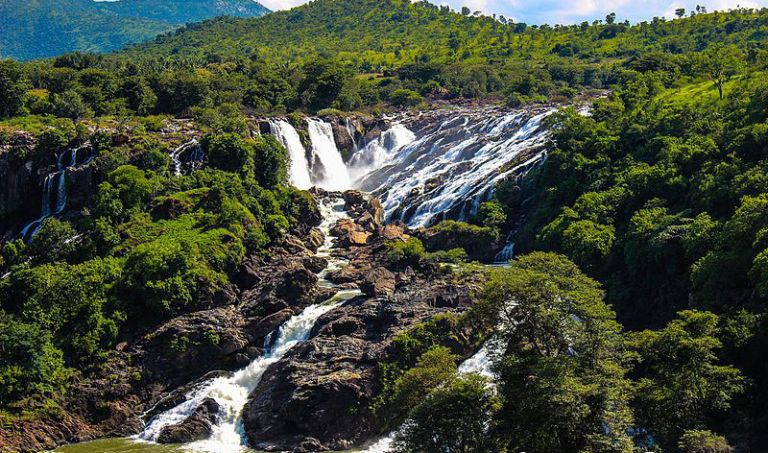 On a small island of Karnataka with the same name, Shivanasamudra Falls are a sight to behold. Do you know how the falls are made? Dividing the river Kaveri into two and further creating two more waterfalls- Gaganchukki and Barachukki, the unique beauty of Shivanasamudra is something you can't miss out on! Even the deep dense trees around the falls add the eye-pleasing element which will surely make you spam your social media handles and give major FOMO to others.
Where: Chamarajanagara District, Karnataka
How to Reach: By Air- The nearest airport is Mysore Airport
By Train- The nearest railway station is Mysore, which is 60 km from the falls
5. Soochipara Waterfalls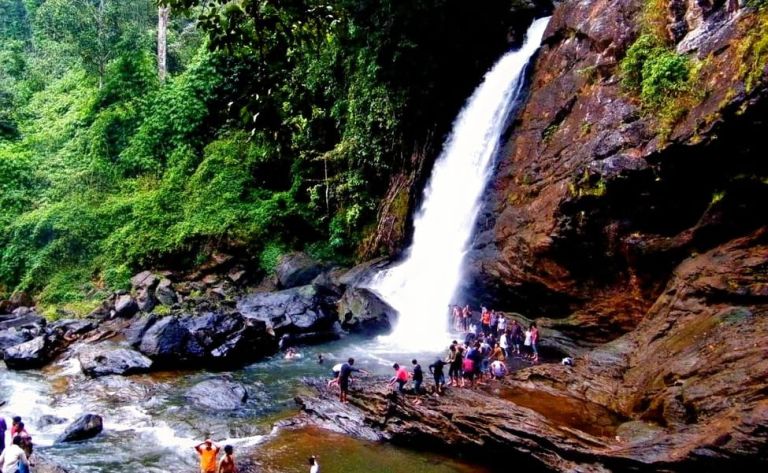 A three-tiered fall, Soochipara lies close to the Meppady in Wayanad district of Kerala. In Malayalam, 'Soochi' means needle and 'Para' means rock. This fall turns into three stretches and falls into Meenmutty, Kanthanpara, and Soochippara. The uniqueness of the falls is the merge of these stretches into the Chaliyar River. You can also indulge in some water sports like rafting while you are here. And if you have a thing for photography, then we bet you the Soochipara waterfalls also known as Sentinel Rock waterfalls is an ideal place to be!
Where: Vellarimala, Kerala
How to Reach: By Air- The nearest airport is Calicut International Airport which is 65 Kms from the falls
By Train– The nearest railway station is Calicut railways station is 110 km
6. Iruppu Falls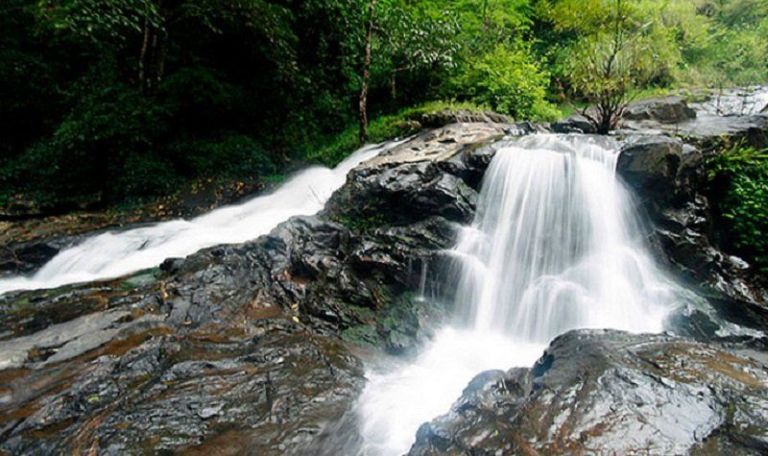 Locally known as Lakshmana Tirtha Falls, it's an elongated waterfall. Its height is just 130 feet, which makes it spectacularly beautiful as it flows down the rocks. The picturesque view of the ferns along with the gushing sound of the falls makes it a memorable experience. To relax, you can climb the bridge and stairs to enjoy a surreal view!
Where: Brahmagiri, Kurchi, Karnataka
How to Reach: The nearest railway station is Mysore Junction Railway Station which is 110 km
7. Meenmutty Falls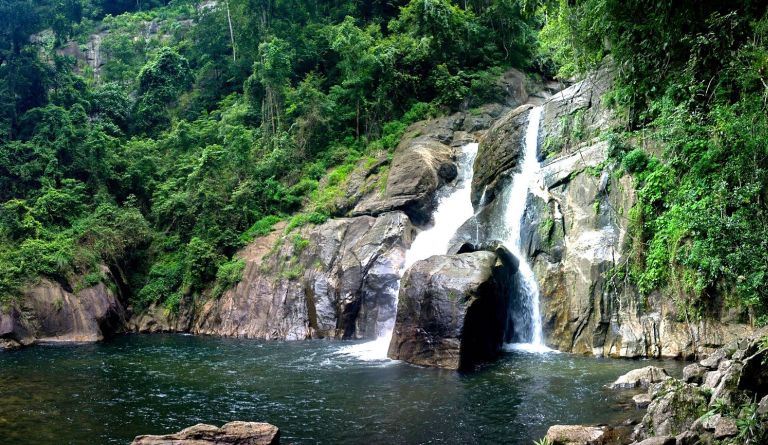 If you love trekking, then Meenmutty Falls is a place for you! The three-tiered waterfall offers you the stunning beauty of water ascending downwards in three steps. The sheer volume of the waterfall creates a bellow which is music to the ears of every passerby visitor. On the way to the falls, you can also witness Neolithic age carvings (Tortoiseshell carvings).
Where: Kallar Meenmutty Falls Road, Kallar, Kerala
How To Reach: By Air- The nearest airport is Calicut International Airport which is 107 Kms from the falls
By Train: The nearest railway station is Kozhikode station which is 97 km
(Featured Image Source: wtzupcity)