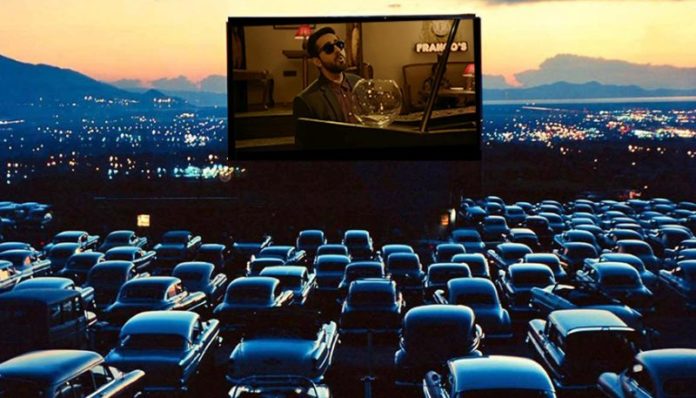 The long weekend is almost here. And our excitement level is 101 RN! But please, let's not just laze around at home in case you don't have any mini vacay plans. Because there's just so much happening in your very own city this weekend. Don't believe us? Well, check out these 6 cool events happening in the city this long weekend which will keep you entertained.
1. Live Concert of NINJA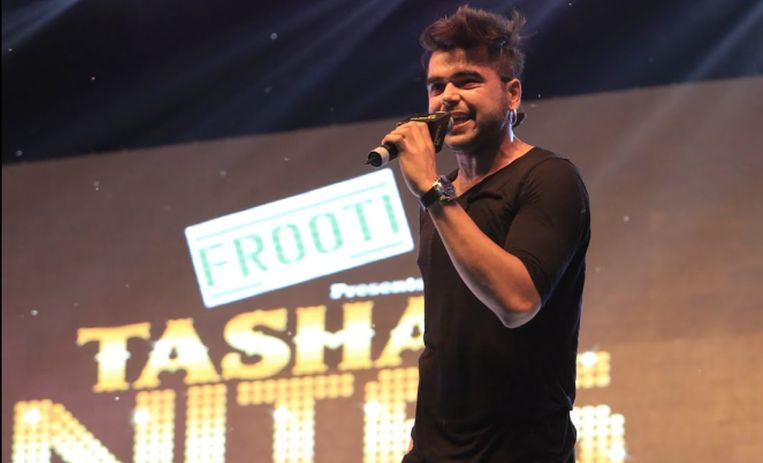 Love Punjabi songs? Of course, we know you do! So guys & gals come and groove to the peppy tune of NINJA this Sunday at NCR Sports Ground. Get ready to witness the musical show with his famous tracks like Aadat, Oh Kyu Nahi Jaana Sake, Roi Na and many more. Apart from the live concert, anyone can showcase his or her talent on the stage and can get a chance to win Rs. 21,000 and selfie with Punjabi star NINJA.

When: 21st April, Sunday
Where: NCR Sports Ground, Noida
Time: 6 PM
Book your tickets here
2. Live Gig of Ragini Tandan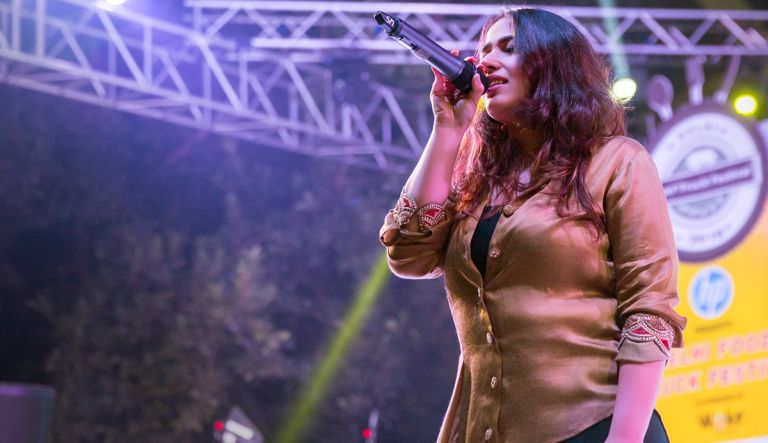 If you peeps can't stop humming to the popular Punjabi song Lamberghini, then you are in for some luck as the singer, Ragini Tandan, is performing LIVE at The Darzi Bar and we can't wait to head over! So go make your plans RN, take your pals along and dance away. Also, don't forget to gorge on their Chicken Tikka Chaat, Darzi Chilly Toast and some mocktails.

When: 19th April, Friday
Where: The Darzi Bar, CP
Time: 9 PM
Book your tickets here

3. Jhumroo – Kingdom of Dreams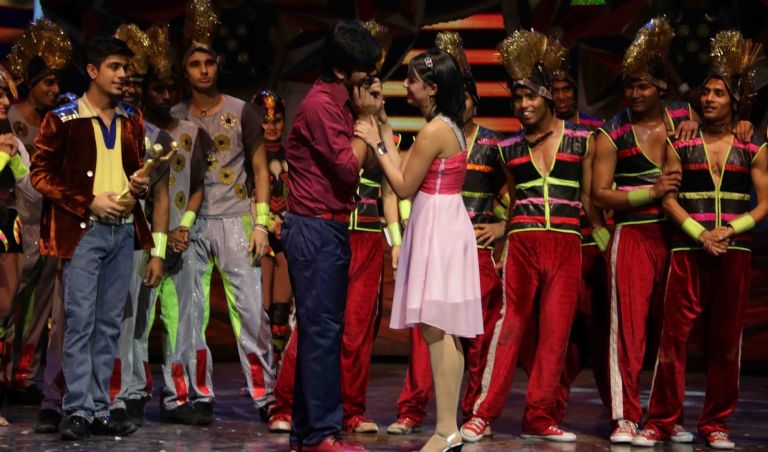 It's time to plan a long due reunion with your cousins! Head to Kingdom of Dreams with your extended family and witness the play called Jhumroo. It's the story of a lovable young boy Bhola, who leads a simple life in Mumbai, has only two dreams. First to become a singing superstar, and second is to express his love for Meena. Come and find out whether Bhola is able to express his love and whether his dream is fulfilled or not. Sounds like a fun right? So, make your plans with your family and head here this weekend.

When: 18th April onwards
Where: Kingdom of Dreams, Gurgaon
Book your tickets here

4. Delhi vs Mumbai – Stand Up Comedy Show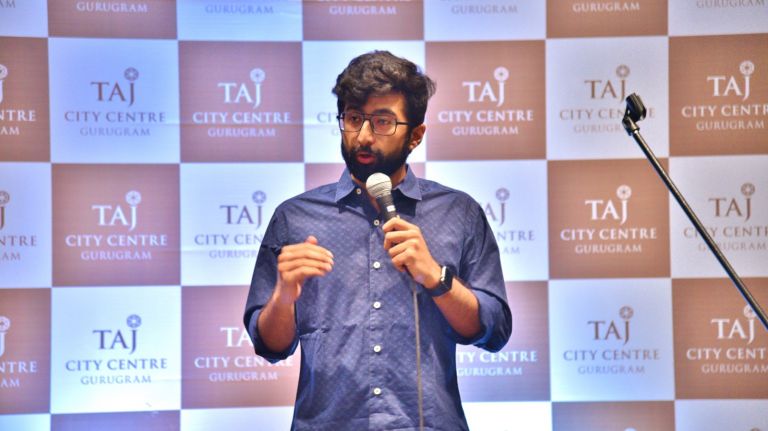 In our busy schedules, we all need a relaxing evening where we just laugh our hearts out. And to do, what can be better than a stand-up comedy show? This weekend watch two comedians (from Delhi & Mumbai) bring the best of their jokes and make you laugh till you drop! Battle of Kurukshetra is the oldest battle and topics: space vs work ethic, food vs professionalism, metro vs locals. You will witness the battle between Garv Malik from Delhi, having lived a privileged life here whereas Atul Sharma from Mumbai, as a well-known struggler in the city of struggle.

When: 20th April, Saturday
Where: Akshara theatre, Baba Kharak Singh Marg, Near Ram Manohar Lohia Hospital, Delhi
Time: 8 PM
Book your tickets here

5. Drive-In Cinema – AndhaDhun; Eat Pray & Love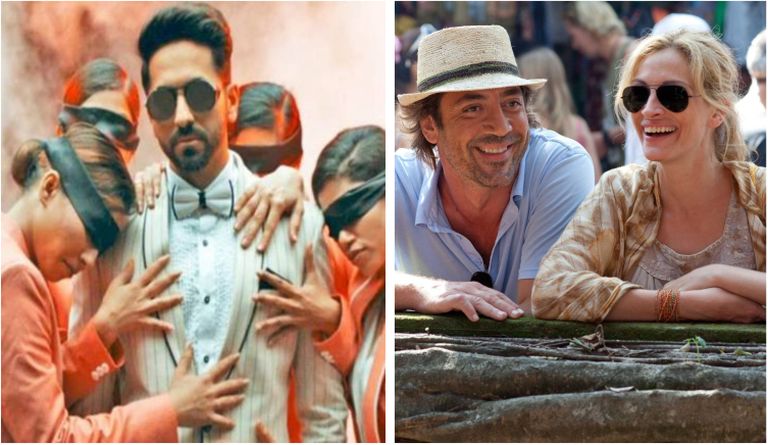 An open-air screening of one of the 2018 blockbusters, with delicious food and amazing company, sounds like a good way to spend an evening, doesn't it? Not only on Netflix, but there's also a place in Gurgaon named Gurgaon Talkies which organizes a Drive-In Cinemas every week. This weekend it's Ayushmann Khurrana's AndhaDhun, so if you have been wanting to watch this one, just scamper on over! And yes, you can also watch Eat Pray Love, starring Julia Roberts tomorrow. So guys go make your reservations ASAP!
When: 21st April, Sunday (AndhaDhun); 19th April, Saturday (Eat Pray Love)
Where: SCC Dome, The Dome, Alahawas, Sector 59, Gurugram
Time: 7:30 PM
Book your tickets here
6. A Tale Of Two Cities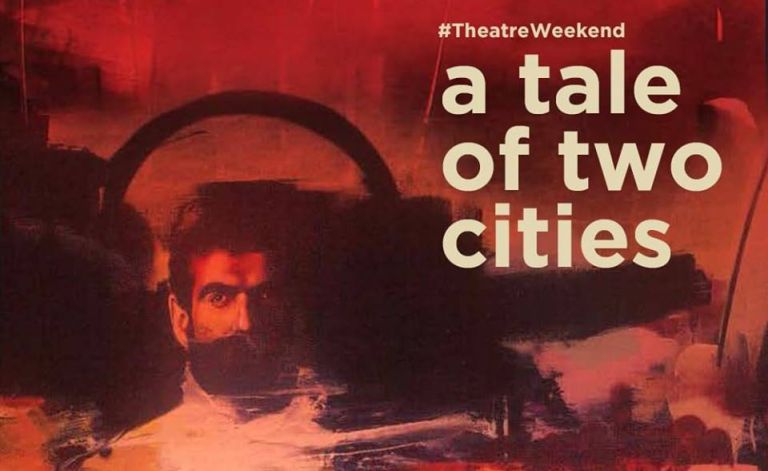 For all the art lovers out there, A Tale of Two Cities by Charles Dickens will now be shown in a musical theatre setup, in your very own city. It is really a once-in-a-lifetime experience, people! With mind-blowing sets, special effects and an amazing story, you will surely love it. It's directed by Feisal Alkazi and the music is given by Sharmila Livingston. So, witness the amazing story of justice, revenge, love, oppression, and sacrifice at The Stein Auditorium.
When: 20th April onwards
Where: The Stein Auditorium, India Habitat Center, Lodhi Road, Near Sai Mandir, Delhi
Book your tickets here
(Featured Image Source: sunsetcinemaclub)