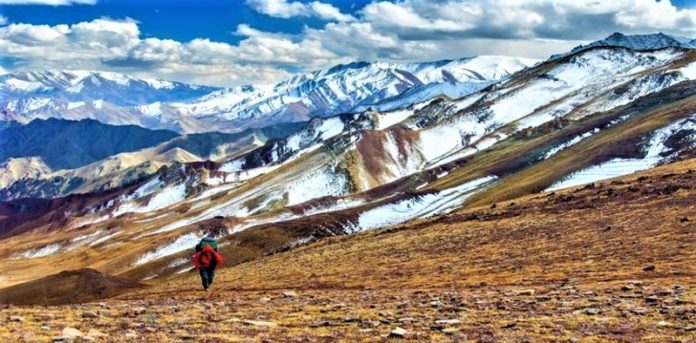 If you love adventure then we are sure trekking in ladakh is definitely on your list as it offers the best trekking experience in the country if not the world. Being one of the coldest deserts in the world, Ladakh has countless beautiful elements of nature to offer. From glaciers to sand dunes, deserts to blue waters, burning sun to freezing winds. With its gushing streams and narrow footpaths and absolutely breathtaking views, ladakh is a paradise to explore on foot. So here is a list of 8 treks that you must add to your buckest list asap!
1. Markha Valley Trek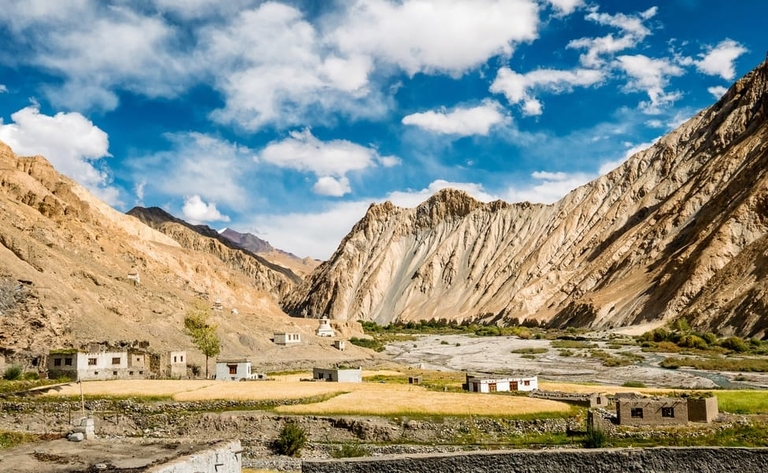 If you love yourself some breathtaking, scenic views then you must check out one of Ladakh's most popular trek routes, the Markha Valley trek. It passes through Hemis National Park, so be prepared to spot some Himalayan bears, foxes, wolves and the world's largest population of snow leopards. If at all you decide to take this on, you'll get to witness panoramic views from high altitudes, Rumbak Village trail, the Fort ruins at Markha and Hankar and a visit to the Hemis monastery at the end of the trek. However, it is not an easy trek as it entails crossing two or three high altitude mountain passes and the trail s also long and tiring. So, you've got to make sure your lungs are strong for this and you have prior trekking experience.
Altitude: You start from an altitude of 10,500 feet at Spituk and reach the highest point of 17,060 feet at Kongmaru La
Distance Covered: 85 km
Duration: 8-10 days
Best Season: June-September
2. Sham Valley Trek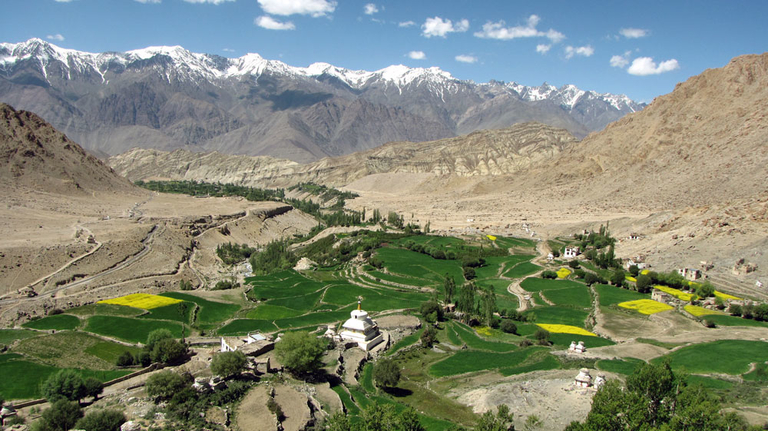 Beginners take note, as this is the easiest trek in Ladakh. Often referred to as a 'baby trek' this scenic trek in lower ladakh starts in Likir, which is 1.5 hours from Leh. The highlights of this trek are the rugged and frequently changing landscapes and the monastries at Liki and Ridzong. This trek is perfect for beginners because it is at a lower altitude compared to other treks and the distance between passes is short. However, don't take it lightly. Do expect quite a bit of uphill walking. But hey, you've got to start somewhere, right?
Altitude: The highest point of this trek is 12,710 feet.
Distance Covered: 27 km
Duration: 3-5 days
Best Season: June-September
3. Chadar: The Frozen River Trek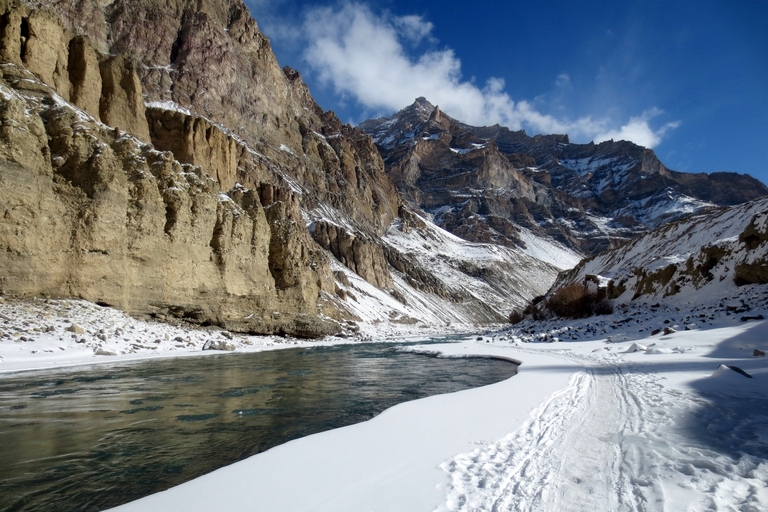 This one is not for the faint-of-heart. At temperatures as low as -35 degrees Celsius, the Zanskar river freezes and forms a sheet of ice and many areas become unreachable by road. If you don't mind the biting cold and are fit and up for an adventure, then you must go for this once in a lifetime experience. The pristine white beauty of the trail, walking on ice and climbing over icy rocks and the Shanti Stupa are the major highlights of this trek. Not to mention, you'll get to boast about it for years to come!
Altitude: This is a difficult trek. You trek up to an altitude of 11,123 feet
Distance Covered: 105 km
Duration: 9-10 days
Best Season: Mid January-Mid February
4. Lamayuru to Alchi Trek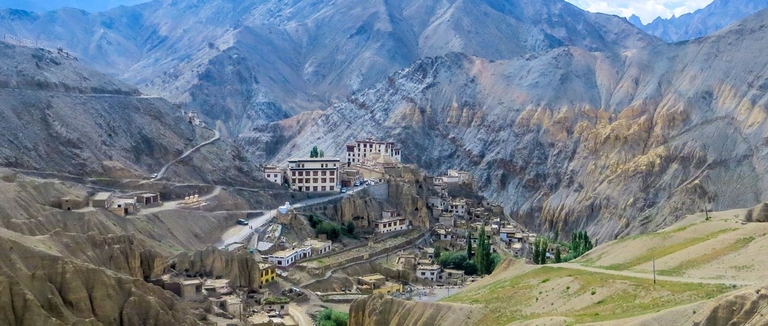 If you're even a tad bit of a religious person, then you must take this trek. It connects two of Ladakh's most important religious sites- Lamayuru and the monastery at Alchi village. Lamayuru is Ladakh's oldest gompa (religious building), where you will find the outlying shrines and the tantric relics made from human bones (yes!). You can also observe the monks chanting in the painted prayer halls and just bask in all the serenity. The trek will then take you alongside the Ripchar River to the calm and serene Alchi village. Here you will find an adjoining monastery and world famous wood carvings and bright, otherworldly frescoes. This as close as it gets to heavenly sights on Earth, people!
Altitude: The highest point of this trek would be 17,220 feet
Distance Covered: 115 km
Duration: 8-9 days
Best Season: July-October
5. Padam to Darcha Trek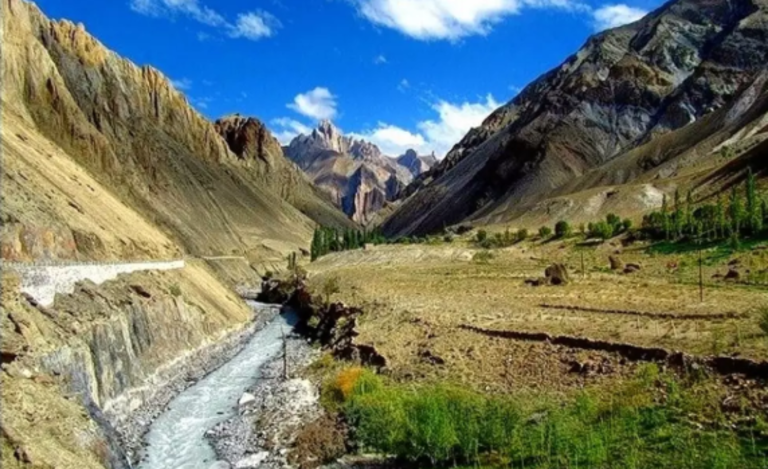 Another one for the first-timers, however, this one is a slightly longer trek. This trek will take you from Zanskar in Ladakh into Lahaul in Himachal Pradesh. It entails only one high altitude pass. Another reason to take this trek is that the trail leads to one of the most famous regions in Ladakh – Kargil. Also, for all you foodies, this trail includes overnight stops in village homestays. Which means you will get to sample some homemade delicacies such as Thukpa or Skyu. On this trek, you will also encounter the Phuktal Monastery which is one of the most majestic monasteries in India. This is definitely a trek worth taking, isnt it?
Altitude: The highest point of this trek is the Shing La pass at 16,700 feet
Distance covered: 100 km
Duration: 9 days
Best Season: June-September
6. Spituk to Stok Trek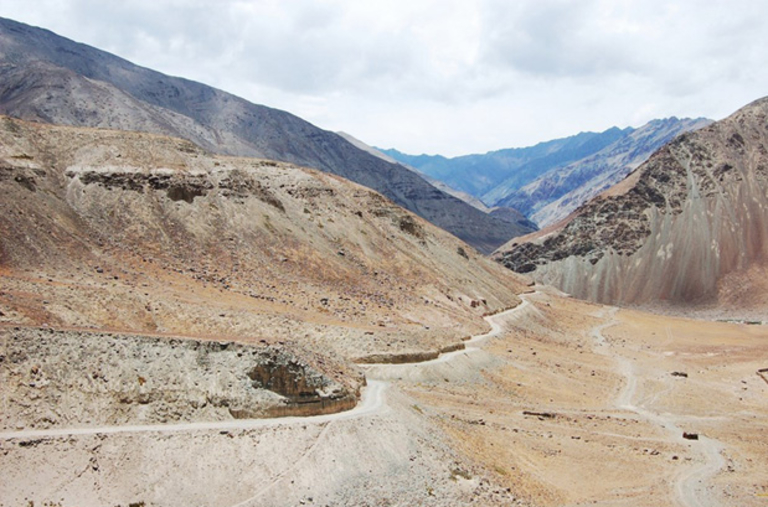 If you are in the mood for something a little more laidback, you should consider taking this trek. It is a hike through the rolling hillside with a steep ascent to Stok La, a high pass at the foothills of the Stok Kangri mountains. Spituk is also home to another unmissable monastery, so make sure to check out the Thangpa paintings on display there. Nature lovers, you are in for a treat as this trek takes you through the Rumbak Village where you can explore the surrounding Hemis National Park. The royal palace at Stok is converted to a heritage hotel where you can swap your sleeping bed for a canopied bed. You may even stand the chance to spot the current king of Ladakh as he puts up on the premises! Sounds like the perfect trek, maybe?
Altitude: The average elevation is of 10,849 feet
Distance Covered: 35 km
Duration: 4-5 days
Best Season: Mid June-October
7. Snow Leopard Trek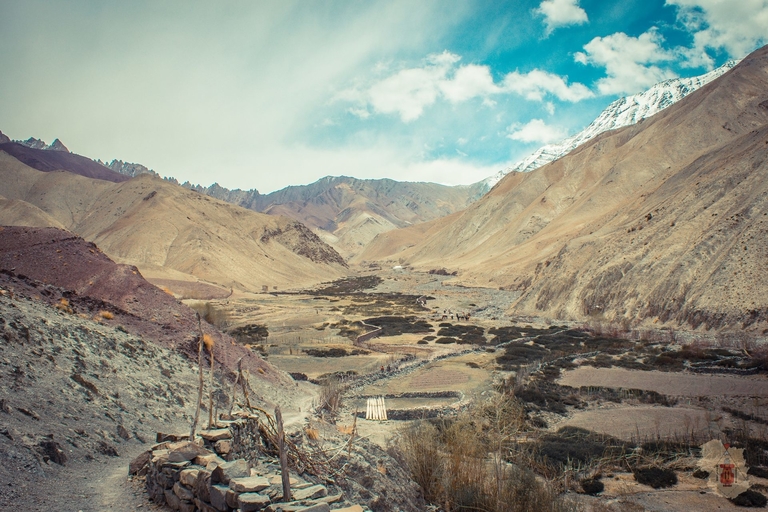 Calling out to all the frequent hikers and nature lovers! If you plan to trek this year, you must add this to your list. The snow leopard trek starts and ends at leh, with Zingchen as the basecamp. The rugged mountains and stretches of terrain that takes one through the Hemis National Park make this trek super hard. However, at the snow leapord, sights of snow covered himalayas and frozen pathways make it worth the effort. So awaken the adrenaline junkie in you to experience this thrilling trek!
Altitude: The average elevation in this trek is 9,842 feet
Distance Covered: 80 km
Duration: 13 Days
Best Season: Mid November-Mid March
Featured Image Source: Adventure nation