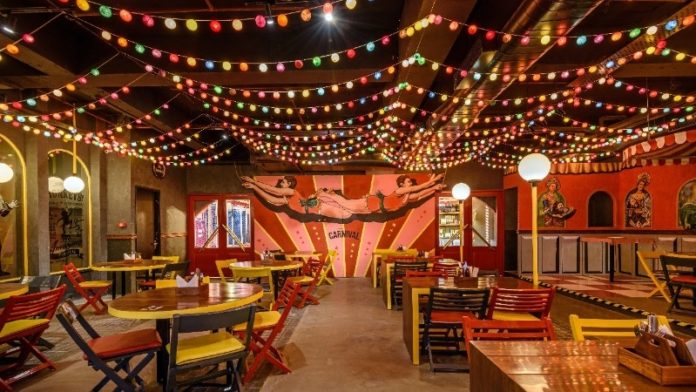 As Delhi people, we are hardcore foodies and we love to explore new places. Nobody can deny that! But, when we step out to eat, its not just about the food. It's about the experience as a whole, right? Which is why we are always on the lookout for new places with exciting themes and of course, the city never disappoints. There are plenty of theme based restaurants, cafes and bars to try across Delhi and NCR. So here's a shout out to 8 such places that are worth checking out for their uniquely themed ambience.
1. Gravity Space Bar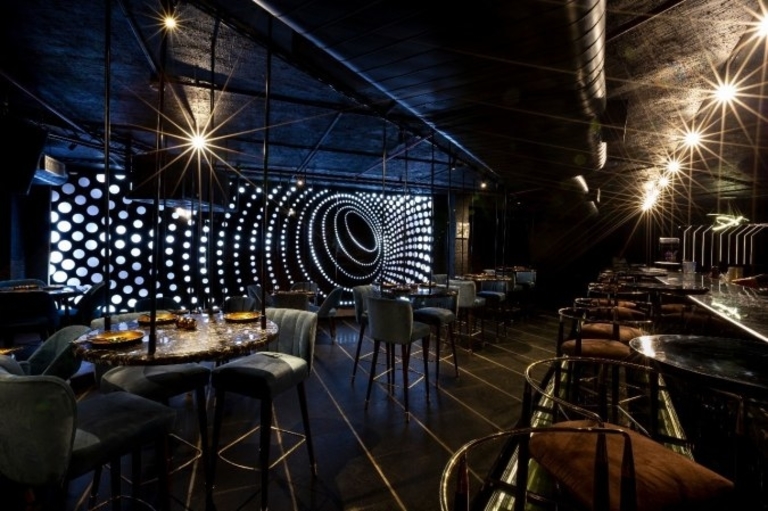 The Gravity Spacebar is a microbrewery that will literally give you an 'out of the world' experience. Sound interesting? This is an adults-only restaurant with space-themed interiors and you can also see the earth gleaming on one side. The restaurant serves Continental, North India, European and Asian Cuisines and also has a fully loaded bar. If you are curious about the outer space, then this place is definitely for you!
Where: Plot 6 & 7, Sector 29, Gurgaon
Contact: +91 9643680660, +91 9873112225
2. 38 Barracks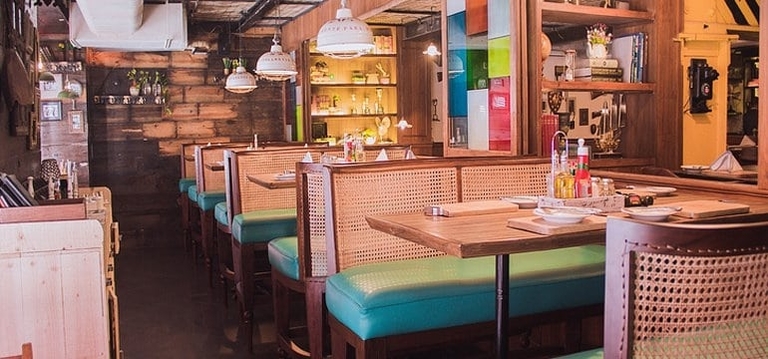 38 Barracks is a tribute to the defence forces from the hospitality industry. The restaurant is designed around an army personnel's house, who served in the British Indian Army. The walls are decorated with awards and medals. Vintage radio sets, tiffin boxes and other artefacts add a personal touch to the ambience. They do North Indian, Italian, Chinese and Continental cuisines. This place should definitely be on the top of your list for a family night!
Where: M-38, Outer Circle, Opposite Shankar Market, Connaught Place, New Delhi
Contact: 011 66103827
3. Guppy by AI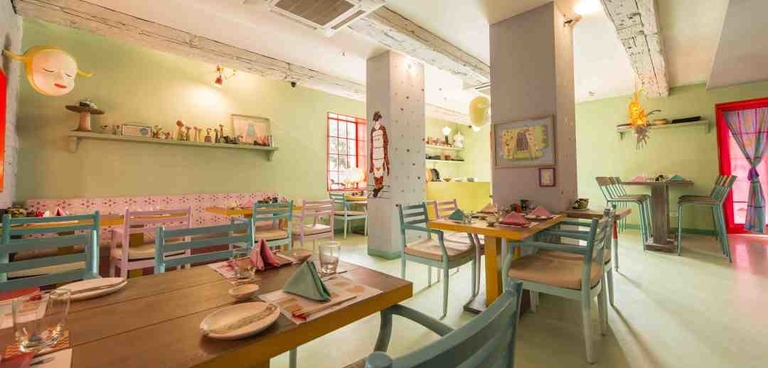 Japanese food is all the rage these days. So, if you're one of those who loves some Sushi and sashimi then Guppy is a must visit for you. This place is not just a treat for your taste buds, but also for your eyes. This is an anime-inspired restaurant which will give you the experience of a wonderland. With lion fish lights, Japanese Kokeshi Dolls and a number of other Japanese wonders popped in shades of green and pink. Trust us when we say this, you are going to love this place! They specialise in Japanese and their Jumbo Prawns and Ramen are a must have.
Where: 28, Main Market, Lodhi Colony, New Delhi
Contact: 011 66992355
4. Southpoint Carnival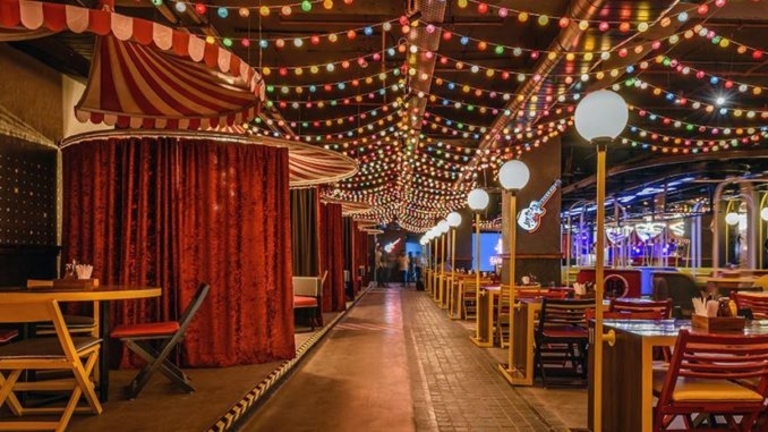 Just as the name suggests, Southpoint Carnival will transport you to a real life carnival with carousels, merry go rounds and bright, colourful lights. They have a rotating bar and swings which serve as tables. That's not all, they let you experience different types of carnivals as they make changes every month! What else do we need to unleash our inner 12 year old? They specialise in finger food and sea food and also have their own microbrewery, a fully stocked bar and even a small pool. Yes, you read that right! Time to pay a visit to the Southpoint Carnival yet?
Where: 1st Floor, Southpoint Mall, Golf Course Road, Gurgaon
Contact: +91 9888343434
5. The Darzi Cafe and Bar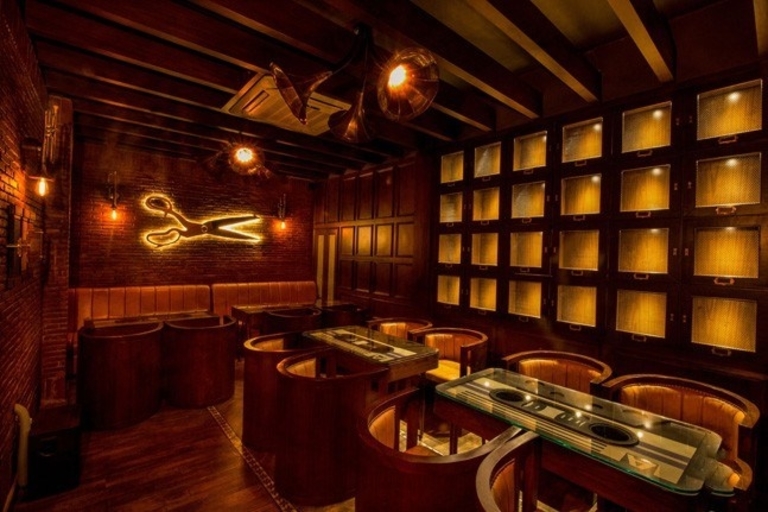 The Darzi cafe and bar is based on a unique tailor shop theme, inspired by the streets of Saville Row in London. One wall is entirely covered with tabletop sewing machines and another has cascading drawers. Some of the tables look like reels of thread and there are sections where there are thick ropes that make a grid-like pattern to represent the web-like network that makeup fabric. During the day time, The Darzi Cafe and Bar doubles as a co working space. Now doesn't that sound like an interesting work place? They serve North Indian, Chinese and Continental Cuisines and also do really good pizzas.
Where: H 55, 1st Floor, Outer Circle, Connaught Place, New Delhi
Contact: 011 66992247
6. Circus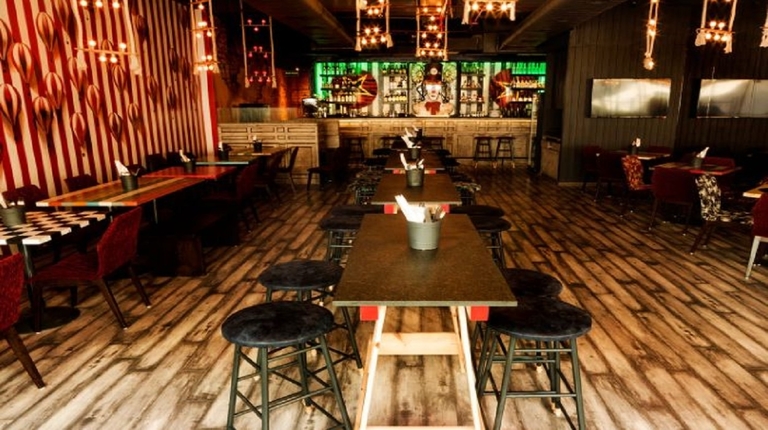 Located at one of the most happening places in Gurgaon, Circus, as the name suggests is a circus themed restaurant with one-of-a-kind eye catching, funky and spunky interiors. This place stands out for its joyful and vibrant ambiance. With clowns and magic mirrors, this place is perfect for a family outing. One that even the little ones will enjoy. They serve North India, Chinese and Italian Cuisines and they also have some really nice and refreshing cocktails. Their Butter Chicken Pizza is a must try.
Where: DLF Tower 2, 8th Road, Cyber Hub, DLF Cyber City, Gurgaon
Contact: 0124 4966321, +91 9821772934
7. Prankster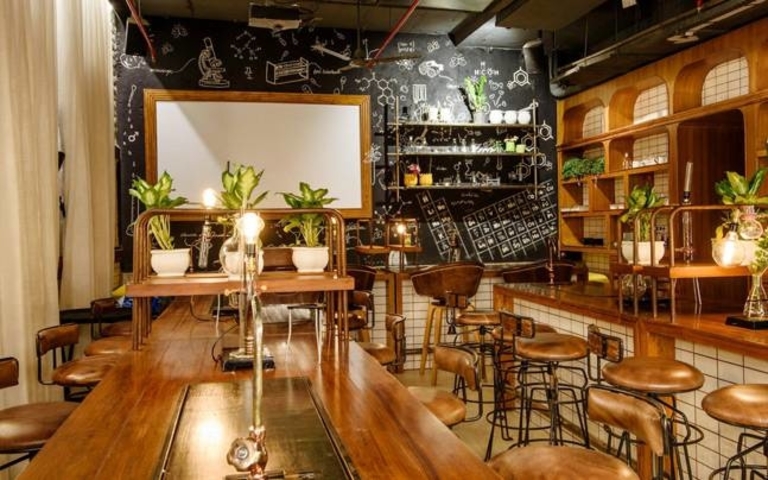 Don't you sometimes wish you could go back to your good, old school days? Well, at Prankster you can relive your school days! This school themed restaurant is adult only and does not allow any school kids, oh the irony! The interiors of the restaurant are made to resemble the various areas of the school such as the laboratories, libraries, classroom etc. What's more? Unlike real school, you can even consume alcohol at this school! They specialise in Modern Indian cuisine and they have some of the juiciest burgers in town!
Where: Site 8-10, Sector 29, Gurgaon
Contact: 0124 4266653, 0124 4266654
Featured Image Source: VenueMonk