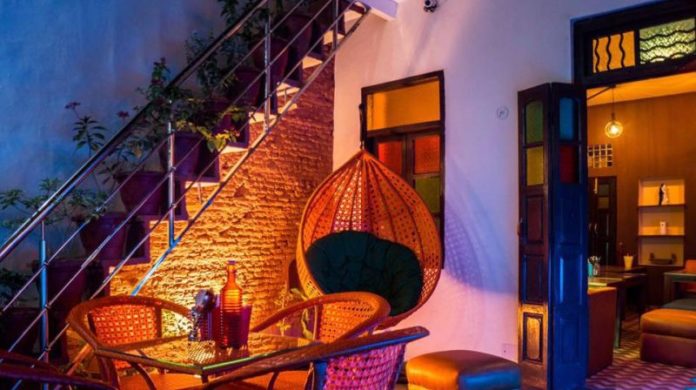 Old Delhi has its own charm! Nobody can deny that. Almost every corner has a story of its own. Be it the decades-old street food spots, local shops or even old havelis, old Delhi indeed is full of history and culture. But did you know that Old Delhi has a swanky cafe which is located inside a 200-year-old haveli? Yes! The Walled City Cafe and Lounge is a haveli turned cafe and is known for having Anglo-Indian features, unlike other havelis (Mughal & Indian architecture). Read on to find out more about this gem in the city!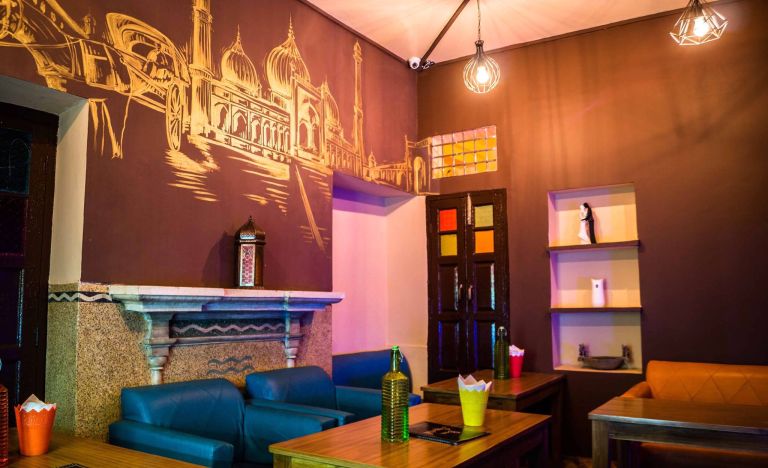 What's Special?

The Walled City – Cafe & Lounge is an eatery that's upping the game in Old Delhi and you should definitely explore it if you haven't already!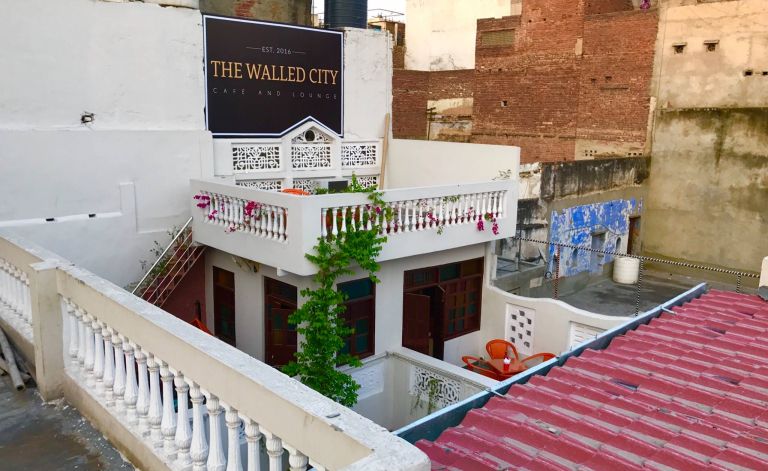 Located near Jama Masjid, The Nawab house is a 200 years old heritage property and is one of the biggest havelis in old Delhi. It offers a unique holistic experience be it in terms of architecture, ambience, food, and music. And inside the haveli, lies this gorgeous, cutesy cafe.

Explore The Uber Cool Interiors!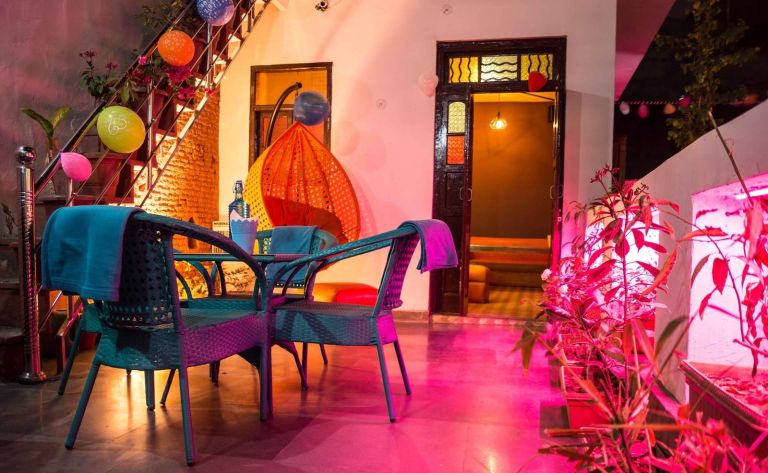 The ambience of the cafe speaks for itself! The first-floor island is confined within the traditional elements of the Old Delhi mansion which also has a hint modern vibes. The two indoor rooms with an array of terraces, balconies and the sky teem with pigeons and would transport you to a serene mindspace!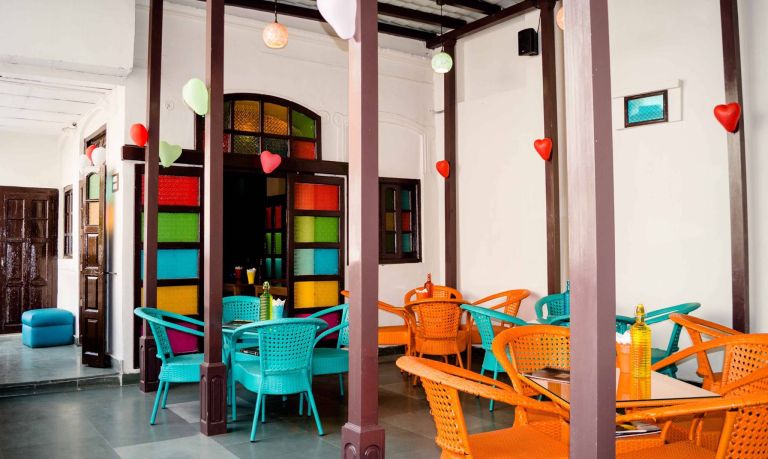 And the outdoor seating with vibrant tables and chairs will make you spend the entire day just chilling. Those of you looking to get some great shots must definitely try and catch the sunset from there. Also, the tinted windows of the cafe add an amazing charm to the entire environment. Date night, anyone?

What to Eat?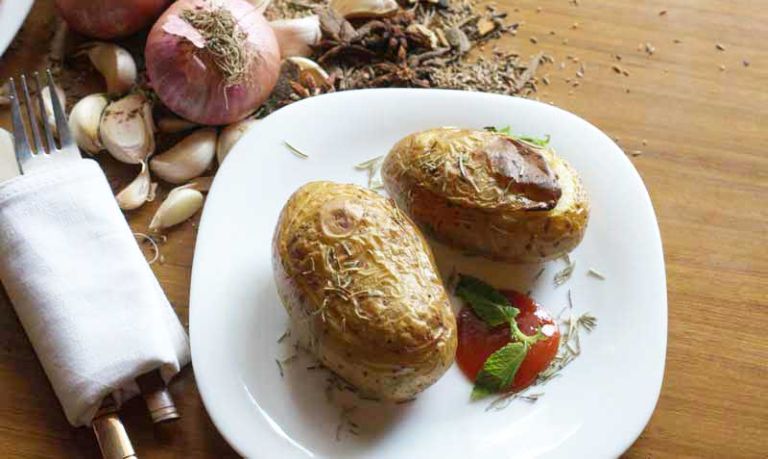 With some chill vibes, you can devour some scrumptious food at this place. Their menu features some of the best food from the Mughlai, Indian, Continental, Italian and Chinese cuisine. From delicious food and café-style continental dishes to authentic North-Indian dishes, you will surely be in dilemma what to order.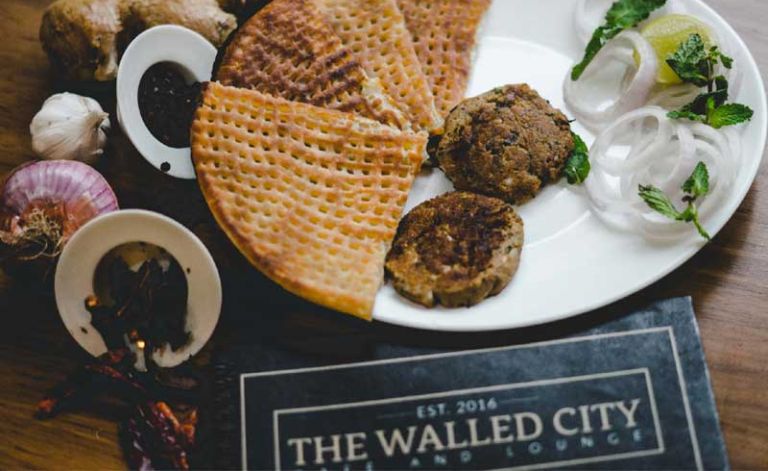 You should definitely hog on to their Crumbed Fried Chicken, Burned Spinach Garlic Momos, Afghani Chicken, and Tandoori Chaap for sure.
Meanwhile, they don't really have desserts on their menu but should try their milkshakes & mocktails.

Drinks, anyone?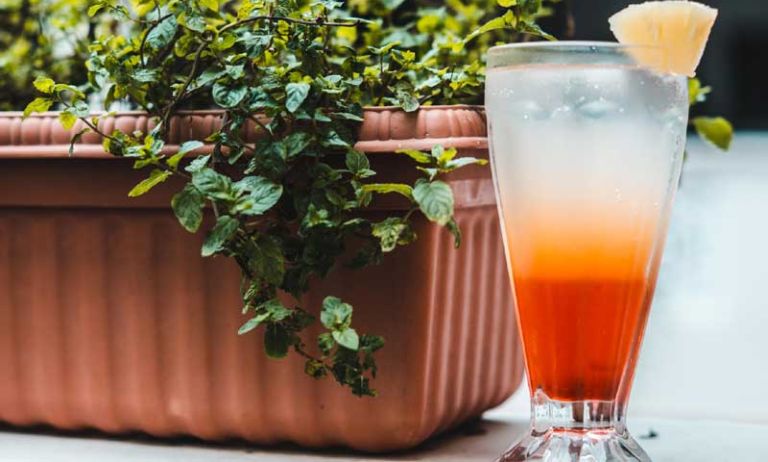 They do have a great variety of milkshakes, for all time dessert lovers! Go for their Ferrero Rocher Shake & Nutella Peanut Butter Shake. And if you wanna keep it lighter then you can order their Virgin Mary and Blue Shove.

Where: 898, Motor Market, Choori Walan, Jama Masjid, New Delhi
Time: 11 AM to 11 PM
Contact:+91 9999036680

(Featured Image Source: Facebook/walledcitycafe)