Pre-wedding shoots are all about pictures that you can cherish for a lifetime. Right? While we have seen tonnes of romantic pictures in cosy interiors, parks even monuments in our own city. But how about a stunning location like Rajasthan- a place which is full of heritage, history, forts and palaces? Sounds fancy, right! So, we got in touch with Mitul Jain, the owner of Evoque Weddings & Entertainment who revealed some interesting, offbeat and stunning locations in Rajasthan for a pre-wedding shoot. Read on!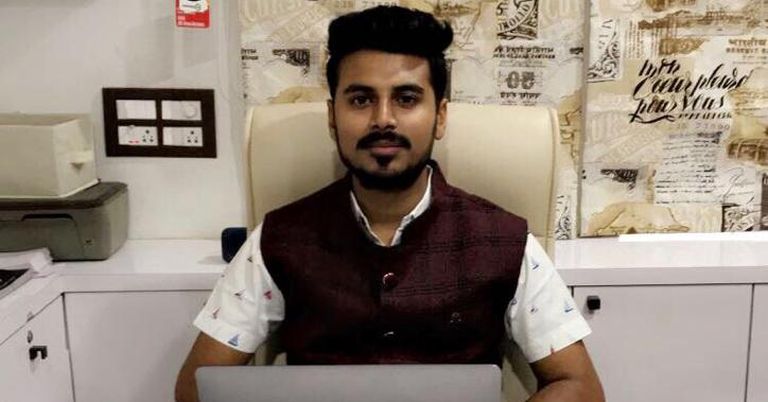 Why do you think Rajasthan seems like a perfect option for pre-wedding shoot location?
Rajasthan is a land of royals. You get the best views of huge royal palaces, lakes, forts and sand dunes. You can't just get enough of Rajasthan and grand & beautiful locations anywhere apart from Rajasthan.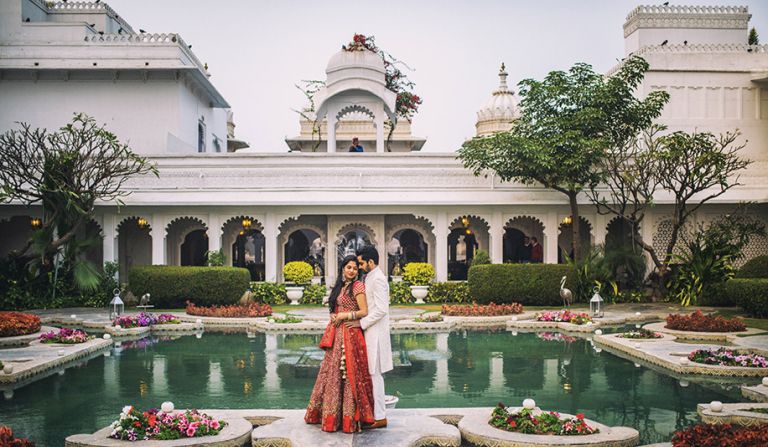 Which are the top 5 pre-wedding shoot locations in Rajasthan you feel are simply perfect?
For a perfect shoot locations and specially for pre-wedding, I would suggest you Udaipur, Jaipur, Jaisalmer, Jodhpur and Kumbhalgarh. Rajasthan houses an amazing architecture and display of art, so it's perfect to shoot there.
In your opinion, do palaces fare better or forts for such shots?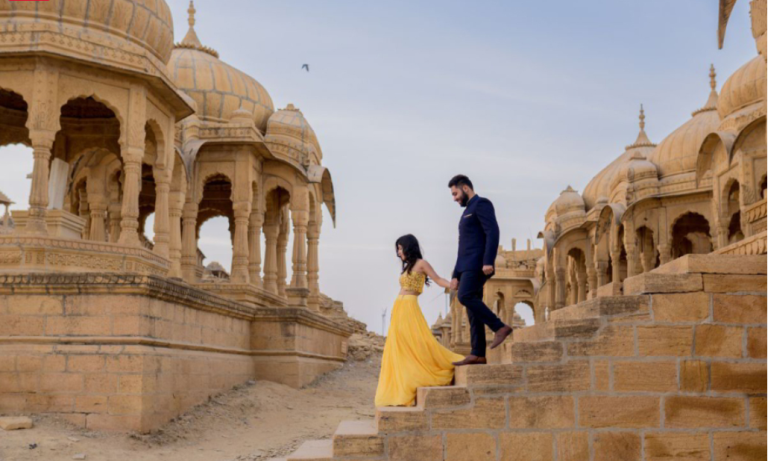 Both palaces and forts have their own beautiful scenic views. However, forts are easy to access whereas a few palaces do not allow photoshoots inside the palace as the Royal Families still reside there.And forts do add that rustic element of history and charm too!
Apart from palaces & forts, what other locations in Rajasthan do you feel serve the purpose best?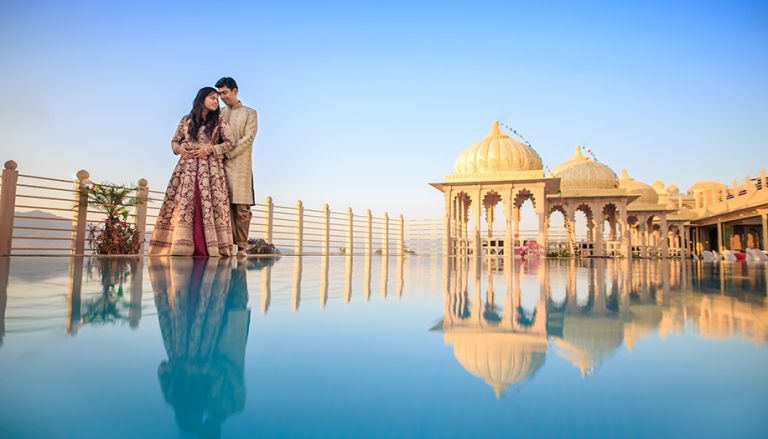 Every city in Rajasthan is filled with carved buildings & colourful infrastructures. Udaipur is one such beautiful city. You can shoot in a lake, on the streets of the old city, on the ghats and any heritage hotel. To name a few, Chunda Palace, The Oberoi UdaiVilas & The Leela Palace are very known for pre-wedding shoots and they offer special packages for pre-wedding couples.
Tell us about the certain offbeat spots in Rajasthan you have shot at?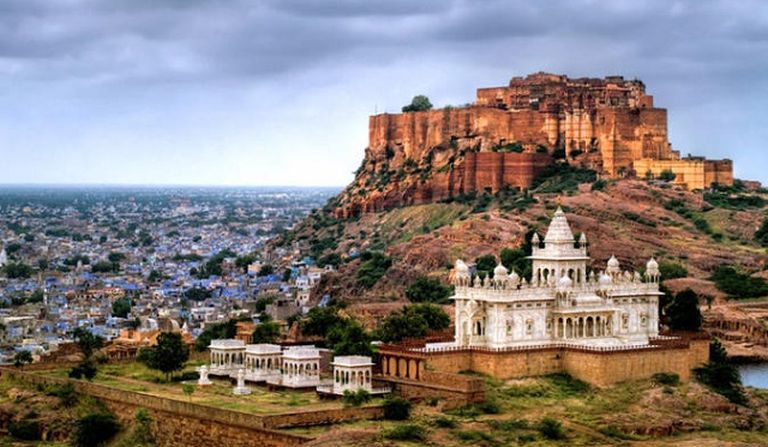 Mehrangarh Fort in Jodhpur, Sand Dunes in Jaisalmer, Badi Lake in Udaipur, and Kumbhalgarh Fort are the best suitable places for a pre-wedding shoot. Also, there is one such offbeat newly found location, which is called 'The Bahubali Peak' in Udaipur is one amazing location to have great pictures.
Tell us about the important things a couple should keep in mind before and during the shoot so that the result turns out to be great.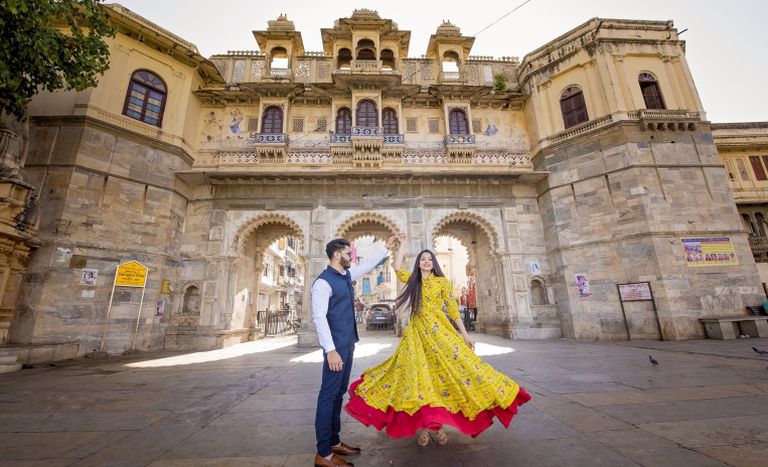 Photographer plays a very essential role in a pre-wedding shoot. Make sure you reach the location one day prior and visit the shoot venues a day before so that you and the photographer can discuss everything. Take enough sleep, have healthier meals and be punctual. Also, I would say, early morning shoots are the best ones.
Considering it's a hot place, what kind of evening/night shoots do you suggest for couples?
Cities in Rajasthan are lit up at nights. You can climb up on a hill where you get a full city's view and shoot there at night. You can also plan your outdoor shoots in the early morning, evening's time and for indoor shoots day time is just perfect.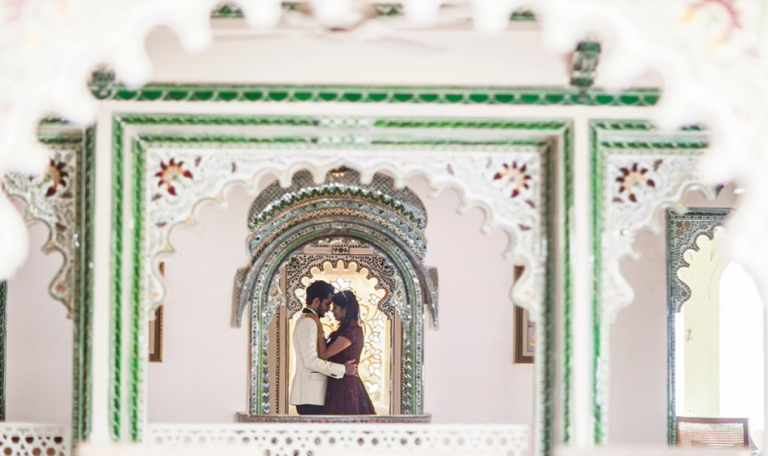 Could you tell about a few spots specifically in Udaipur, since it's hot in the Shaadi-business!
Udaipur has the best collection of Royal Heritage hotels and all these hotels offer pre-wedding packages. It holds plenty of beautiful locations with a lot of lakes too. You can also shoot on a rooftop restaurant in the Jagdish Mandir area which can be done in a very less budget.
Lastly, that one spot in the state, which you feel is evergreen and can never go out of style for pre-wedding shoots.
I personally prefer Badi Lake in Udaipur. Firstly, it is a silent place with fewer tourists and only 12 km far from Udaipur city. You can shoot in a boat, you can also have a hill backdrop and Badi Lake is open throughout the year.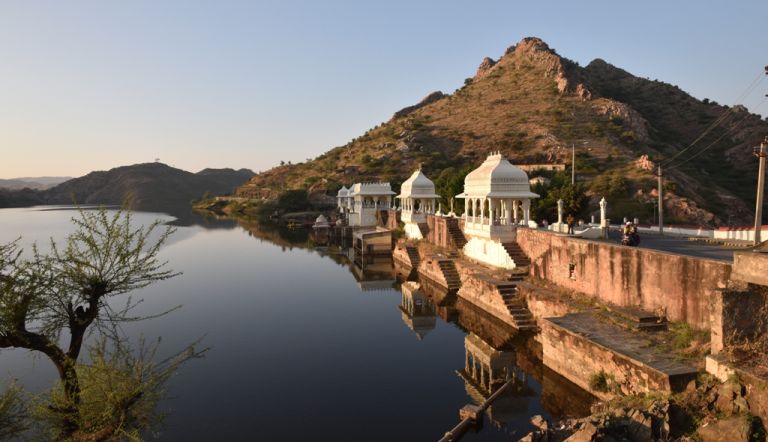 Okay would be brides & grooms, we hope you are all geared up for a fun pre-wedding shoot experience!
(Featured Image Source: weddingsutra)