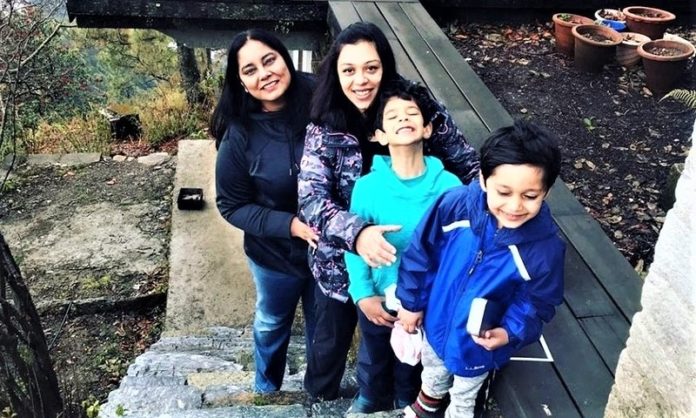 The best part about summers are the much-needed summer vacations. Well, sadly it's only limited to school kids! But still, it's undoubtedly one of the best times to vacation with your kids and full #fambam! And all the moms and dads would agree with us that planning a vacation with kids is a big task, keeping in mind all the factors kid-friendly food, family-friendly destinations and what not! Which is why we have a unique travel experience service for you, especially keeping in mind travels involving young kids.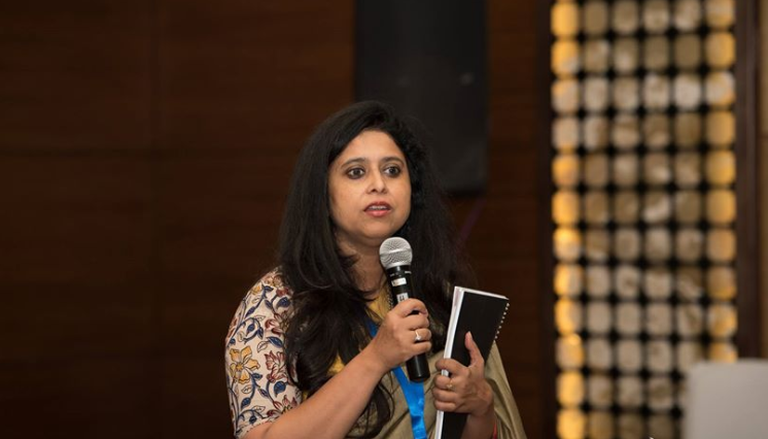 We got in touch with Shilpi Singh- the co-founder of offbeat travel experience company- Unhotel. They offer memorable, customised and handcrafted stays & experiences. Not just that, Shilpi is also Managing Partner with BeyonDiversity Foundation, and on Board of Swechha NGO, which works for environment conservation. Quite multi-faceted, right? Be it wellness & yoga retreats, adventure trips, wildlife safaris, mountain treks, food trails, cultural and music events, they offer different kinds of travels keeping in mind different agendas. And come May-June, Unhotel would be organising some pretty cool trips, meant especially for young kids and teenagers. She spoke to us exclusively and gave us some interesting insights on travelling with your young ones. Take notes, people!
Tell us, what is Unhotel all about?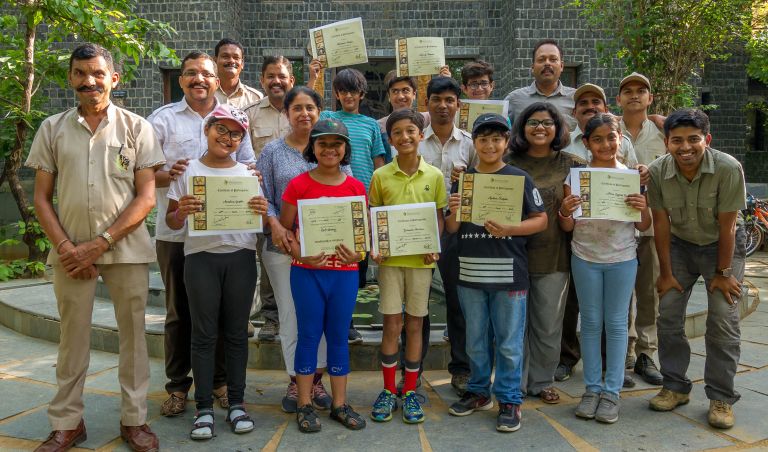 The Unhotel's purpose is to curate memorable travel experiences which are fun, authentic, local and experiential. It's not a cookie cut travel company. We travel, explore, experience, connect, collaborate in this process of curation. We attempt to decommoditise travel thus, also making travel more responsible and sustainable. The journey of deep dive to discover hidden gems of travel gives immense satisfaction.

You have quite a few kids' oriented travels lined up this summer, tell us a bit about those.

I love kids and have seen changes in kids when they are brought in contact with nature. We appeal to the young generation to protect our environment. But if they do not connect with nature, if they don't love nature, how would they protect nature. My attempt is to take kids closer to nature. So, here the trips for kids: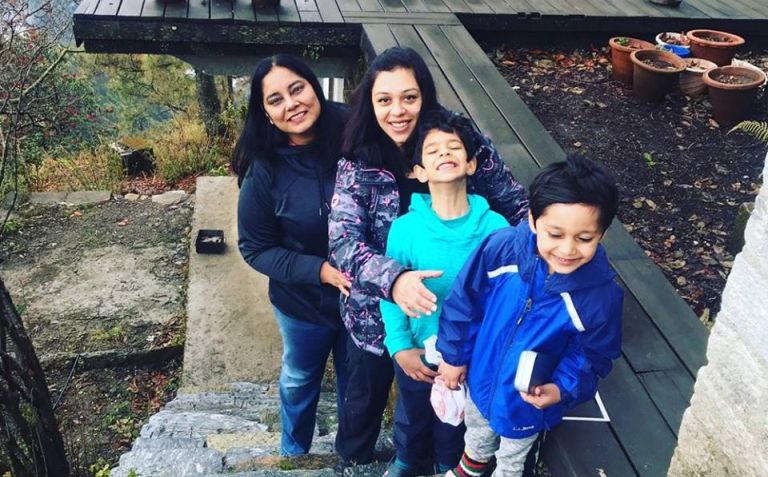 Young Ranger Program – It's a 7 days experiential trip to Kanha National park where children experience the forest, co-habitants of human and animals, understand the importance of tribals. They get a first-hand experience of the vast flora and fauna, learn the art of bird watching, go for safaris, understand the topography of forest and interdependence of nature and mankind.
Chilling in Jilling – A place where nature teaches and people learn, a special time-out in the world of nature. Nestled in the foothills of the Himalayas among the Kumaon ranges of Uttaranchal, it is the perfect holiday retreat for children who spend most of the time in concrete condos of polluted cities engaged in their digital games.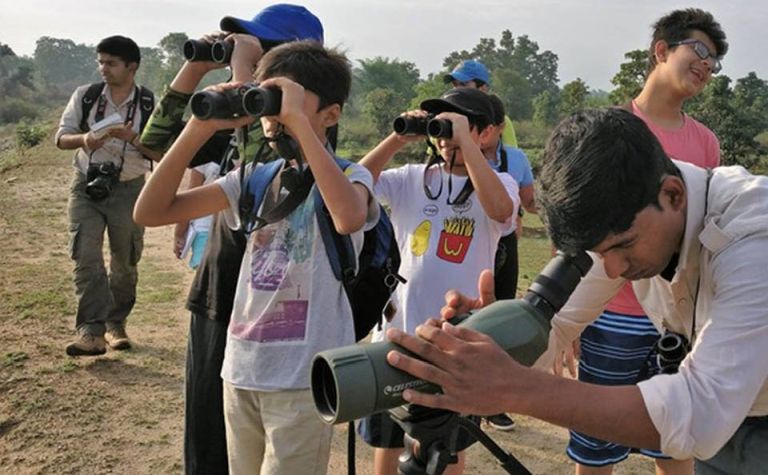 Trekking Vacation in Goat Village – Vacation in Goat Village is designed to treat kids with a fun getaway and at the same time introducing them to sustainable living and community service. Located near Dehradun it's an easy trek which can be enjoyed by all. These are truly uncommon experiences for young and curious minds.
How does travelling with children help them connect and bond with parents?

Travelling takes you away from the mundane. It gives time off work and you are completely present with your family. The being in 'NOW' and non distracted time helps in parent-kid bonding. Also, sharing interests while travelling – like photography, wild life, etc also helps in building a stronger bond.
What are your all-time top three travel destinations for couples travelling with young kids?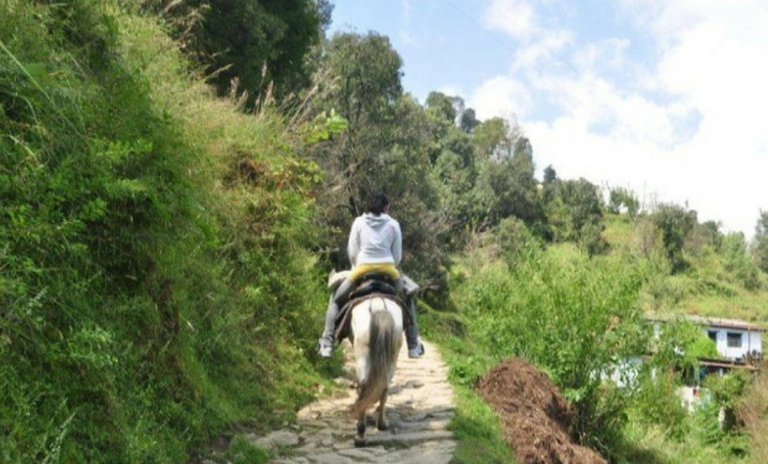 In India, it would be Jilling (near Bhimtal), Kanha National Park (MP) & The Goat Village in Dehradun. Each of these places is connected with nature and children enjoy the experience of the mountains and the forest.
With summer vacations approaching, which top 5 kid-friendly travel destinations would you suggest?
My suggestion to parents is to gift your kids experiential holiday, close to nature, meet passionate people devoted to saving the environment, local community, awesome storytellers and if possible club some volunteering with travel experiences.
Goat Village, Dehradun– Vacation in Goat Village is designed to treat kids with a fun getaway and at the same time introducing them to sustainable living and community service.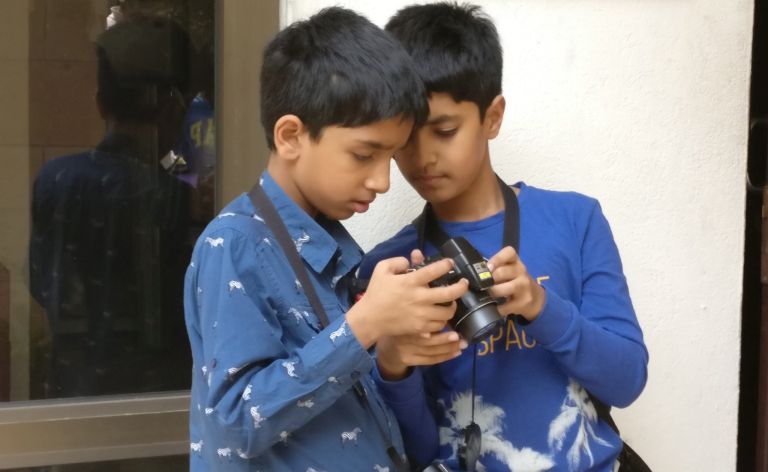 Sanctuary in the Hills, Jilling, Padampuri – This place is a beautiful 9 room homestay in the hilltop of Padampuri near Bhimtal. Run by Forest Mum Radhika who is devoted to preserving forests in the area, this place has a mesmerizing view. Treks, storytelling, cooking, greenhouse farming, you can explore many activities.
Darjeeling – You chose any place in North East, Darjeeling is beautiful, easily accessible. Go for unexplored parts of Darjeeling. The vast tea estates, UNESCO HERITAGE toy train, awesome food options, and lovely weather make it very attractive for kids.
Landour – The twin town of Mussoorie is not known to many. This sleepy Cantonment town is home to many popular authors include Ruskin Bond. Walking through the curvy roads, visit popular book shops, a trek in Jabarkhet Nature reserve and the awesome bakeries and cafes makes it a perfect destination for kids.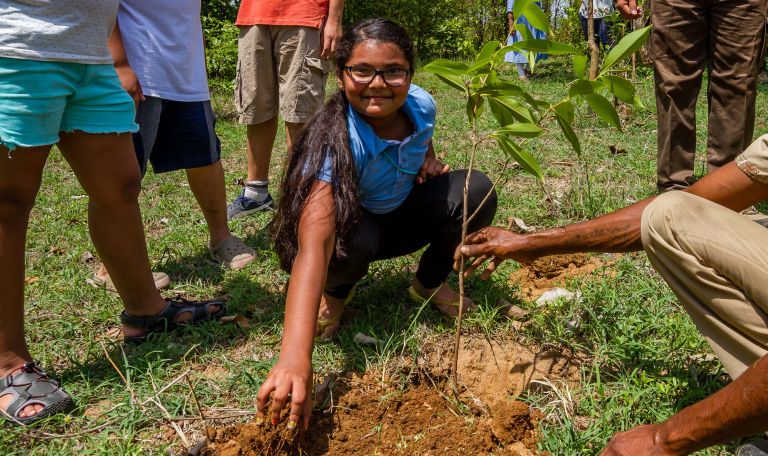 Coorg – This beautiful place is the playground of nature. There are lovely homestays, famous coffee and spice plantations, loads of outdoor adventure activities and that's what kids love most. For those who love active outdoor vacations, Coorg is an ideal location.
How to travel light while travelling with kids?

That's a tough one as essentials have to be kept. Avoid taking the gadgets, carry Kindle instead of books. You should carry just one comfort toy of the child instead of a bag full of toys. Also, try experimenting with clothes combination rather than carrying perfect sets.

What important things should parents keep in mind while travelling with young kids?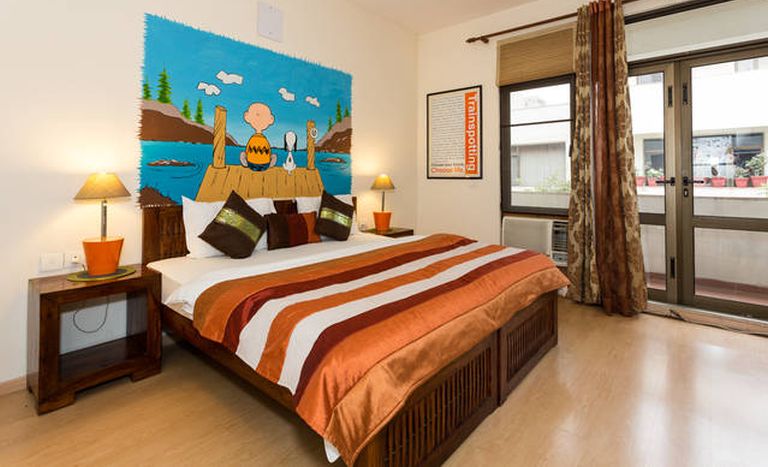 Let go as you are going on a vacation and let the kids dirty their hand & explore
Keep medicine essentials
Have unstructured time
Keep handy food items and drinks
Pre Planning helps
If the kid is very small, keep his/her comfort toy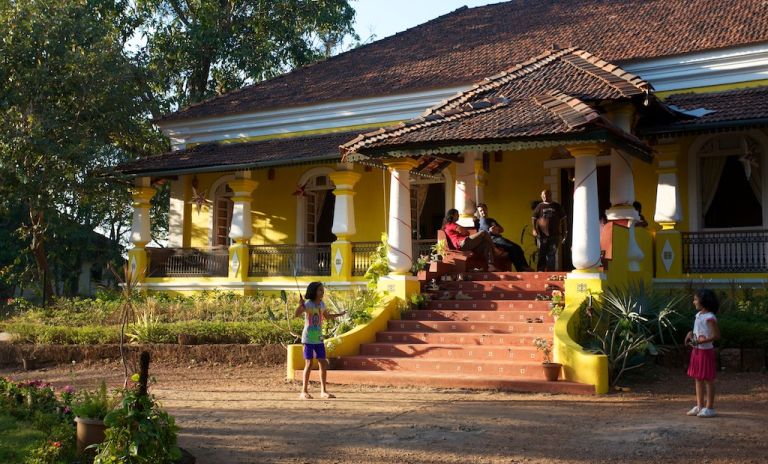 Niche experiences over standard travel packages are gaining attraction
Locals will be the new influencers in travel
The growing popularity of boutique stays and homestays over hotels
Special interest group travel
Mashup of business and leisure travel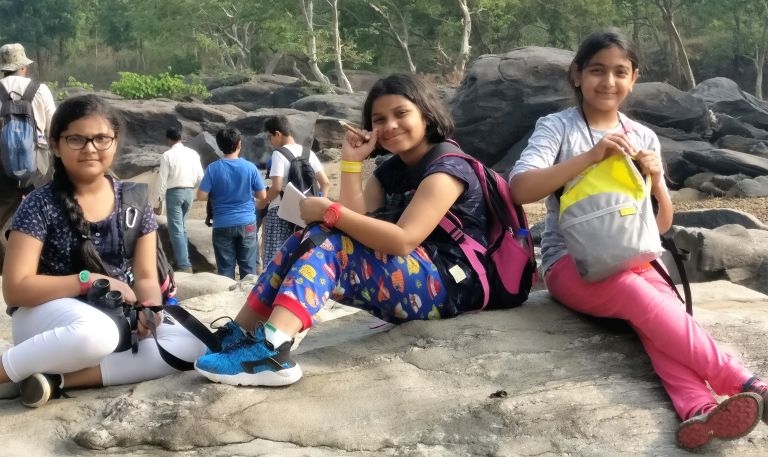 How should parents choose a destination when they travel with kids, be it within the country or international?

I believe in exploring places with locals. Travelling is not just about monuments and popular scenic places. It's about knowing the local culture, traditions, food, history and heritage. Generally, the family has an orientation of what excites them most. For example, it could be food, the destination chosen can be around cities/countries, known for its cuisine. Apart from security sensitive places and budgets, I don't believe in any other parameter when choosing a destination. For little grown-up kids, it could also be aligned to their learning in school. What some parents are increasingly doing is them based experiences – Birding, festivals, history and they choose the destination accordingly.
Your most amazing travel experience till date?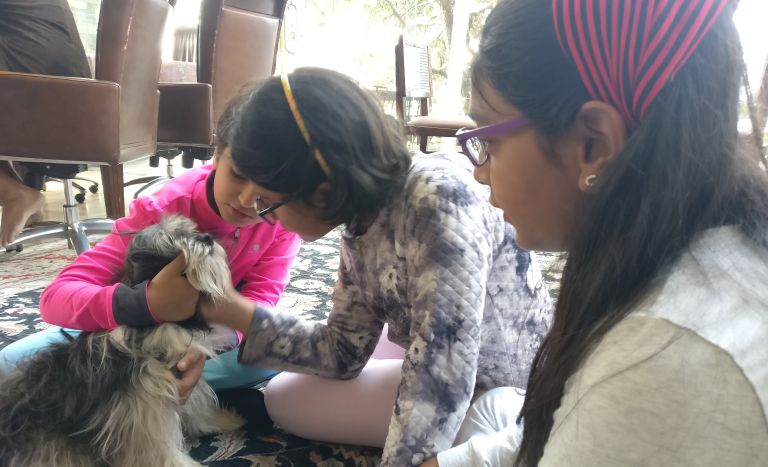 One of the most amazing travel experiences has been the road trip in Kerala. From renting a private island to staying in local homestays, experiencing a spacation (spa + vacation ) and many local experiences including being part of morning fish auction, visit the most amazing museums, romantic dinner on a houseboat and walking in the clouds in Munnar. And none of them was in standard five-star cookie cut experience. Each experience was curated by passionate travel entrepreneurs also wanting to make a difference to the environment, local community and guest experience.
Of course apart from Disney lands, what other top 5 international vacation spots would you suggest for parents with young kids & teenagers.
I would suggest Nature Bonding in Forests of Bali, Safari in Tanzania, Hip and Happening London, Blue Berry Farming in Romania and Treks in New Zealand.
Where: 282, Espace, Nirvana Country, Sector 50, Gurgaon
Contact: +91-96500 33353
So, mommies & daddies, we hope you took good notes and are all geared up for super fun vacation with your kids this summer!