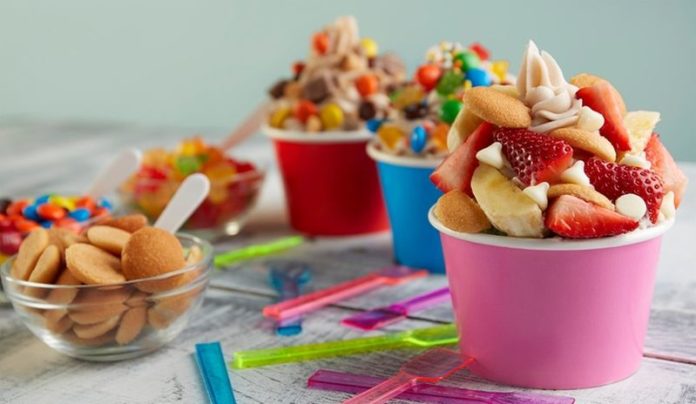 Summers are here in full swing and you must make extra efforts to keep yourself literally cool! Be it sipping on cold drinks or licking fancy ice creams, don't we all just go out of our way to beat the heat? But sadly, all of these options are super high in sugar and calories. So, if you are looking for a healthy, sweet & chilled option this summer, then we surely recommend you try out frozen yogurt! So, you must definitely check out these 6 stores in Delhi-NCR where you can get healthy and delicous frozen yogurt.
1. Menchie's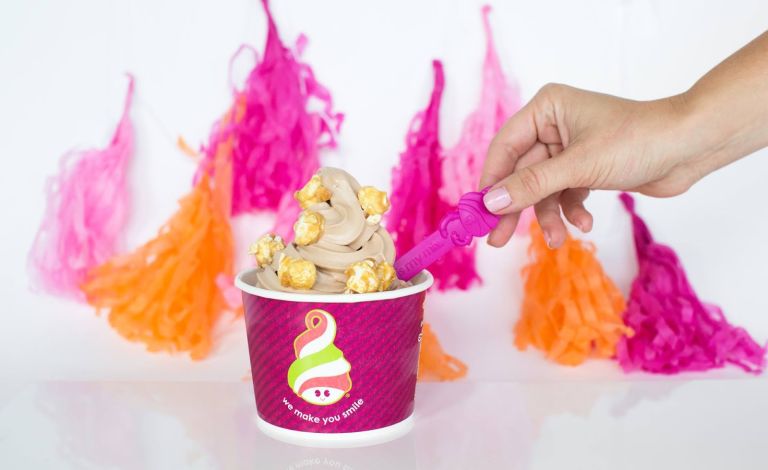 With around 180 flavours and only a rupee per gram, we are totally going crazy about Menchie's. They've got a bunch of unique flavours like Chocolate Dip Strawberry, Menchie's Jackfruit, Menchie's Chocolate Mud Pie, Menchie's Pomegranate Cheesecake, Hershey's Kisses Milk Chocolate, Christmas Plum Cake and what not. We could go on and on about their flavoured yogurt as the list is never ending! They have amazing toppings which go superb with the yogurt. Not only this the store let you serve you on your own!

Where: Hauz Khas, Gurgaon & Tagore Garden
Contact: 011 66992325

2. Red Mango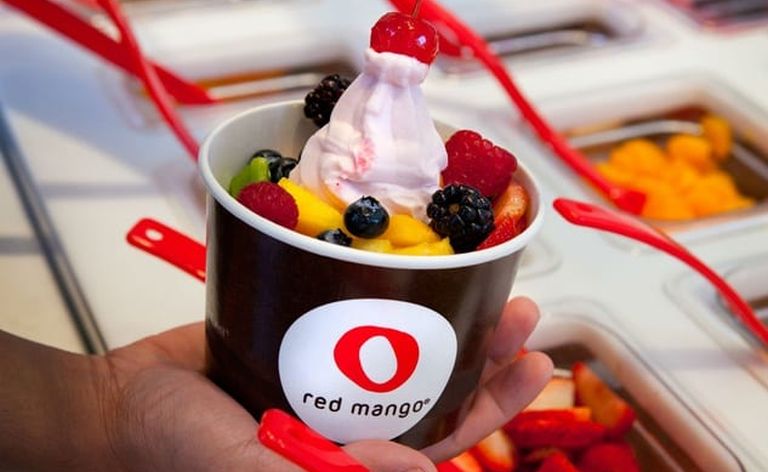 Red Mango's yogurt is winning the hearts of the audience throughout the world. Their all-natural frozen yogurts and fresh fruit smoothies are made keeping in mind the immune system and no artificial sweeteners is added. They offer a host of toppings from fresh fruits like blueberries from Europe, strawberries from California, and various chocolates. They charge Re 1.20 per gram and you must try their Crispy Almond Walnut yogurt and Red Velvet yogurt.

Where: Gurgaon, Vasant Kunj & Saket
Contact: 011 66103960

3. Cocoberry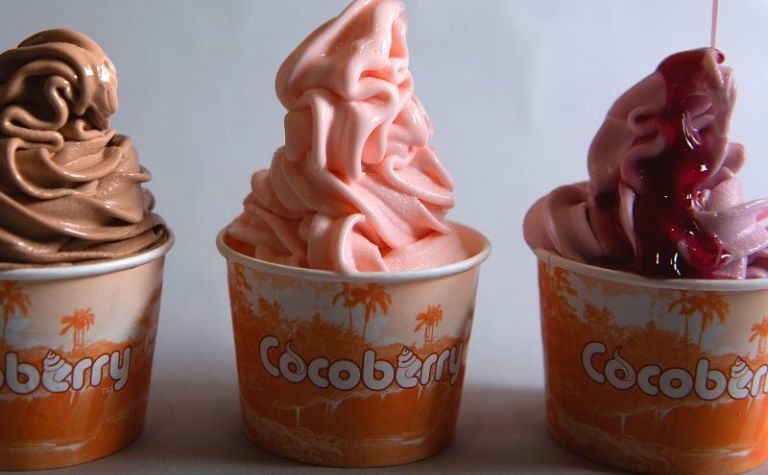 With a presence in every corner of Delhi, Cocoberry's delicious flavours with probiotic and low fat yogurt options speak for themselves. From Chocolate to blueberry, they've got it all! You can also enhance the flavour of yoghurt with some fruit toppings like blackberries, blueberries, raspberries, strawberries and even chocolate. We recommended you to try their flavours Berry Blast, Strawberry, Blueberry, Apple and Alphonso Mango.

Where: Defence Colony, GK, Noida, Gurgaon & other outlets
Contact: +91 8384024268

4. The Calorie Kitchen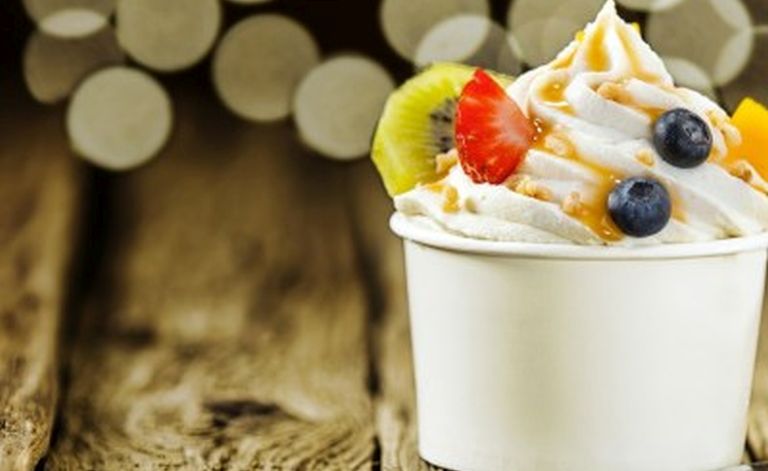 If you are looking for some mouth dissolving yogurt, then The Calorie Kitchen is where you should be.This store caters some of the most exquisite yogurts flavours like banana peanut yogurt, apple cinnamon yogurt, nutty yogurt and blueberry yogurt. You can so hog on to their healthy fresh smoothie which are super yummy. It just takes one visit, to fall in love with this heavenly store place.

Where: 2nd Floor, Good Earth City Center, Sector 50, Gurgaon
Contact: +91 8800774380

5. Saladspoint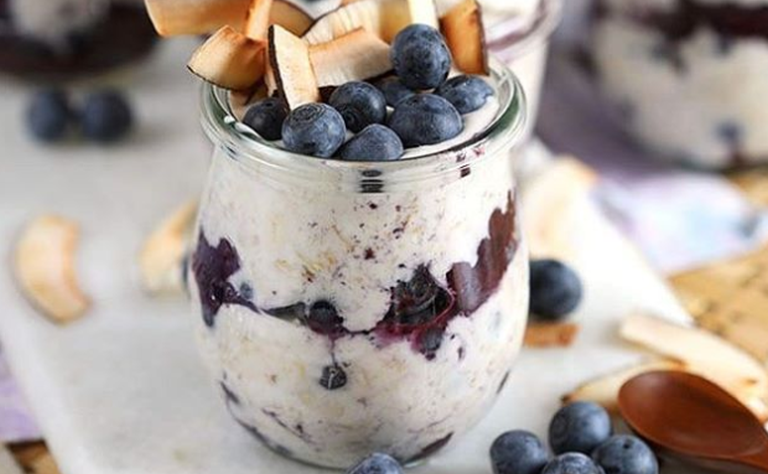 Saladspoint is famous for pretty much everything and it's the delivery store in Gurgaon. They serve only six kinds of froyos which are oats based – each of them is fresh, and delicious. Their Tropical Fruits Oats Yogurt and Nutella Crunch Oats Yogurt will make your tummy happy. Saladspoint also serve oatmeal and porridge which is healthy and delicious at the same time a good option for your breakfast meal.

Where: GurgaonF
Contact: +91 9873987907

6. Caterspoint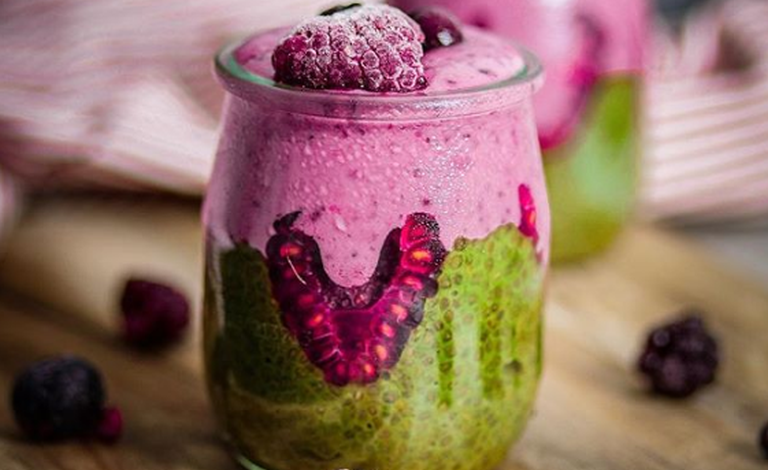 They have a range of frozen yogurts that are delicious. They offer yogurt, poodrige, smoothies and various interesting salads. Caterspoint have interesting mix-ins in yogurt such as mango and blueberry; almond crunch and nutella. We recommend you to try their Rainbow Fruit Chia Yogurt and Mango Blueberry Pistachio Yogurt Pie. If you are looking for more than you can also hog on to their Cream Cheese Fruit Custard.

Where: Dwarka & Gurgaon
Contact: +91 9599935993
(Featured Image Source: groupon)