We want our personal spaces to be a reflection of our own personality and tastes. Isn't that absolutely right? We know it's not easy to find the best wallpaper to compliment your sofa or a lamp-shade to match your curtains. So, here are 8 homegrown stores, from our very own Dilli, where you can get quirky and colourful home decor items to build your dream home!
1. The Decor Kart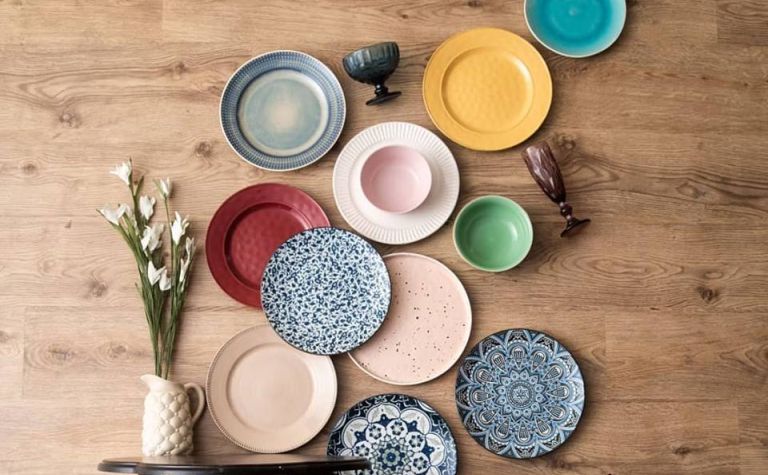 This home decor store offers an extensive range cushions, photo frames, lamps, decorative plates, and clocks which are simply divine! Traditional, quirky, shabby chic, western, art deco or contemporary, whatever your style is, The Decor Kart have something for you. Run by a husband-wife duo, The Decor Kart is the store you need to head if you are looking for something quirky yet affordable.

Where: Select CITYWALK Saket, Galleria Market Gurgaon & Malivya Nagar
Contact: +919811331181

2. Serendipity Delhi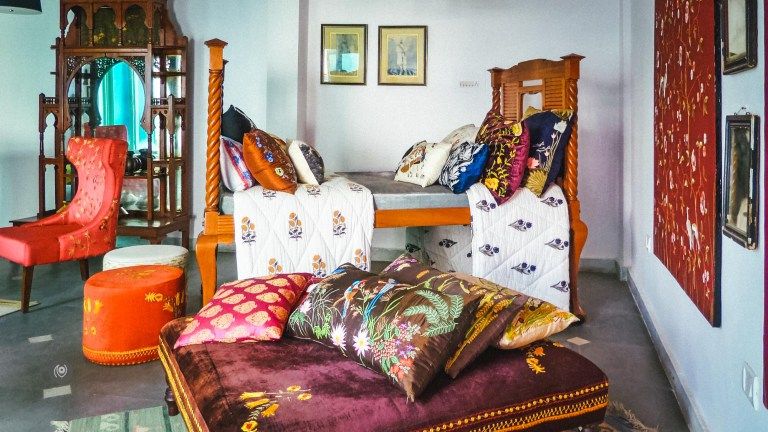 It's a travel-inspired concept store located in South Delhi, set up in a Haveli restored by Kuldeep Kaur. It includes a lifestyle store that has the most elegant and quirky decorative items for the home space. They have beautiful peacock-embroidered cushion covers, Pichwai paintings, Moroccan lights, wall mirrors and a bunch of other pretty things. You can see a glimpse of various different regions and countries in Serendipity's collection.

Where: 238/4, Jonapur 9, Mandi Road, Near Chhatarpur
Contact: +91-9810745141

3. Zufolo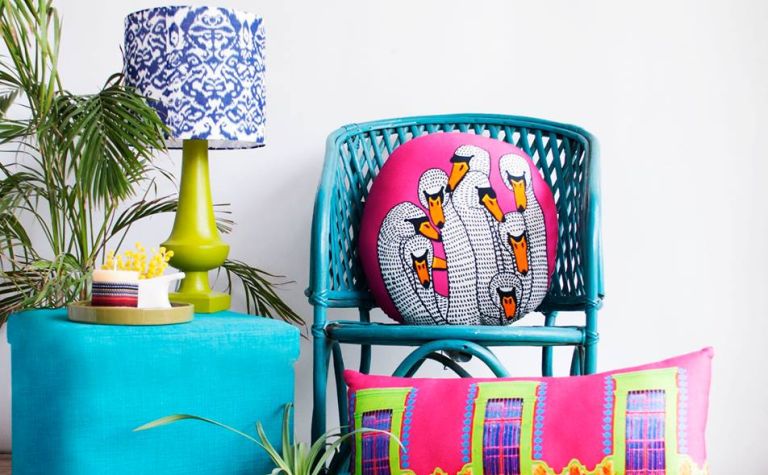 Zufolo is your one stop destination for all the quirky and colorful decor that will help you to make your living area look classy. They've got everything from funky embroidered cushions to cushions for your sofas, scented candles to book shelves to lamps. Apart from this, they've got products which will give life to your dining table, like summery sunny glazed plates, classic white cake stands, tea pots and some artistic plates and trays!

Where: 42-DDA Local Shopping Centre E-Block, Vikas Puri, New Delhi
Contact: +91 8800184862
4. Mora Taara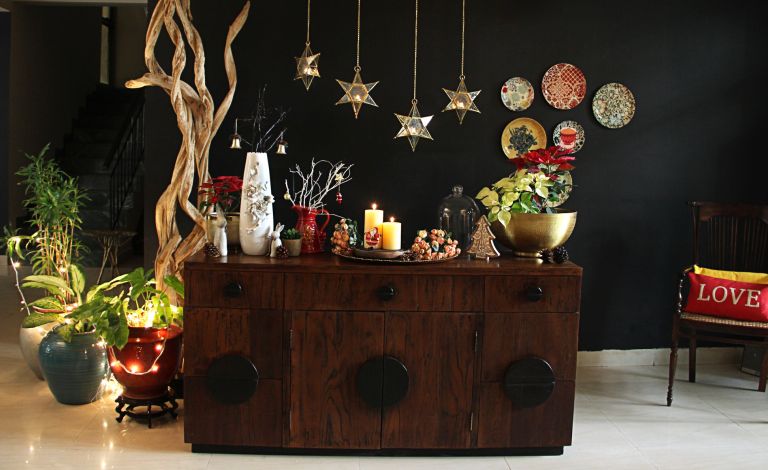 Founded in 2005, Mora Taara have really aced the home decor game with their colourful cushions, wall hanging plates, decorative mirrors, photo frames, quirky showpieces and other amazing stuff! Their designs are classic, beautiful and at the same time in your budget! So feel free to shell out some bucks to your home decor and don't forget to buy their pretty table lamps!

Where: Sector 15, Gurgaon
5. Vliving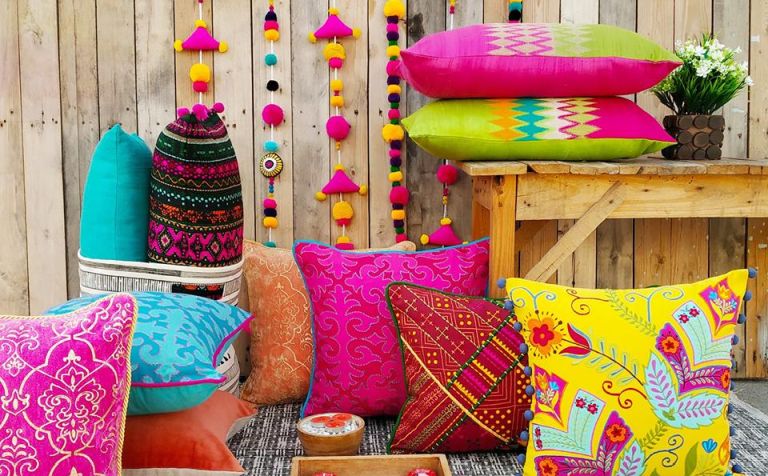 Whether we need some peppy colours to brighten up our space or subtle ones to just give it a cool vibe, Vliving has covered everything under one roof.They stock cushions, table runner, side tables, showpieces, wall hangings and what not! Apart from all this, they also offer cute jute pouches and bags. So don't hold back on your urge to make your living area elegant this season, check out the collection and surely you won't be disappointed!

Where: Vaishali Design Studio, B – 66, 2nd floor, Sector – 67,Noida
Contact: +91 9910706936

6. The Wishing Chair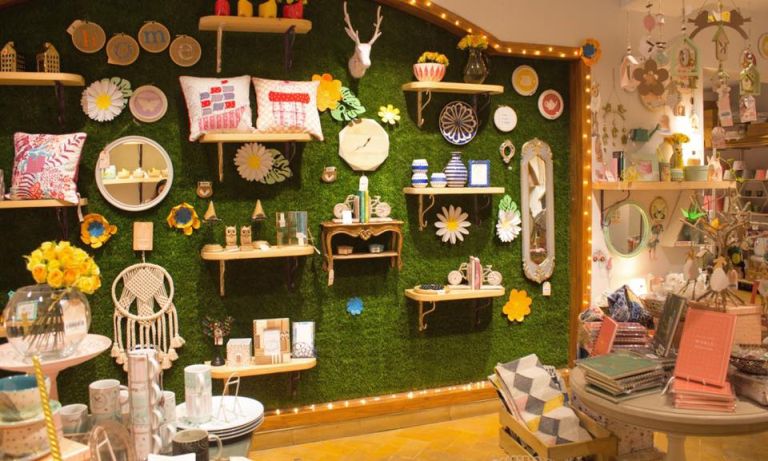 We are sure you must have heard of The Wishing Chair or at least seen one of their stores. Table mirror, wall hangings, cushion covers, you name it and you'll find it at The Wishing Chair, online or in store! You just can't miss out their cup stool which is made of iron in the shape of cup. You can find absolutely everything under the roof at the store at a reasonable price. So splurge on beautifully crafted home decor and spruce up your space RN!

Where: Shahpur Jat & Gurgaon
Contact: +91 124 257 6892

7. The Furniture Republic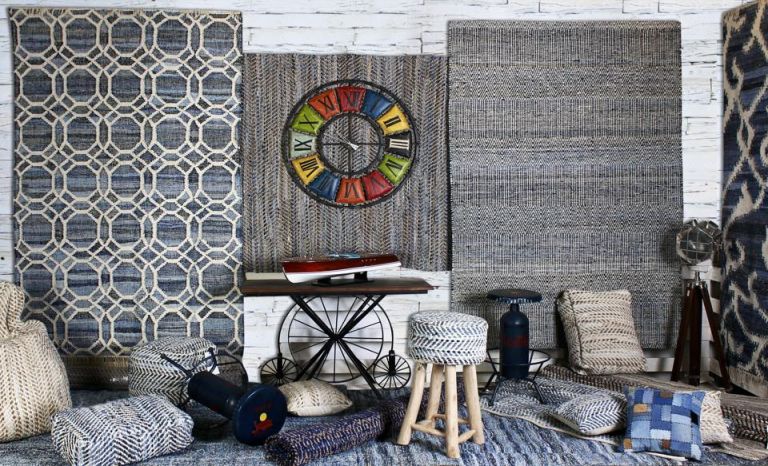 Mixing the traditional with the modern, The Furniture Republic has something to satisfy everyone's needs when it comes to home decor. Selling everything from tables, cabinets, mirrors and lamps, it is your one-stop-shop. All the bachelors out there, you just can't miss out their wine cellar. Seriously, head in for a look-see and prepare yourself to get dazzled!
Where: First Floor, 416 Mehrauli Gurgaon Road, Ghitorni, New Delhi
Contact: +91 – 8527100311
8. INV Home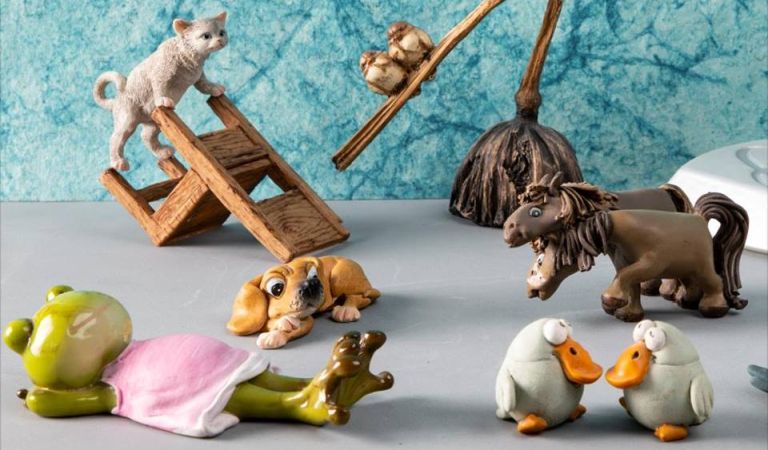 Redefining the luxury living to a whole new level by infusing ancient techniques with modern art detailing in their every item, INV Home perfect place! Their collection includes everything elegant and quirky! From cushions, rugs, showpieces, photo frames, candles and paintings. And yes you can't get your eyes from their mini animal miniature which are adorable for your side tables!
Where: Plot No. 348, Piller No. 27B, MG Road Near Sultanpur Metro Station, Sultanpur, New Delhi, Delhi 110030
Contact: 1800 212 9717
(Featured Image Source: pexels)