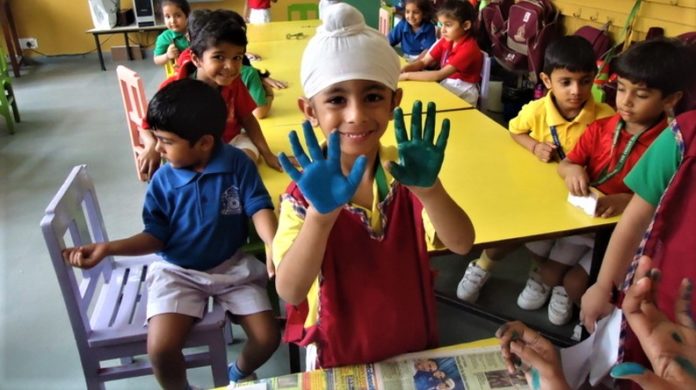 We all agree unanimously that when it comes to our children's safety and education, we all want better than the best! We all would gladly take a bullet to provide them with a safe, secure environment. But often things get tough for working parents when they have to leave their kids in someone else's care and go to work. Don't worry, we are here to help. Check out these 9 best pre-schools in town which also double up as daycare centres.
1. Pallavan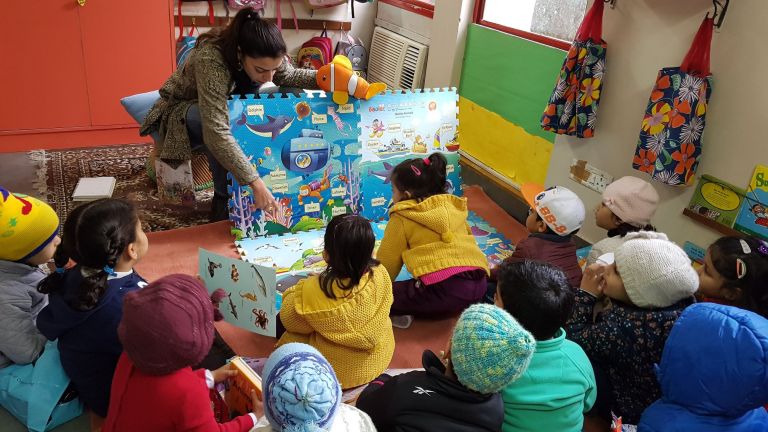 Pallavan Day Care believes in providing the highest quality of childcare in a loving environment for your little ones! From the infrastructure to qualified teachers to amazing learning programmes, everything here is designed to provide the best care. They have both preschool and full day care services. Children from the age of 12 months to 6 years are welcomed for the daycare facility with healthy and nutritious meals.

Where: Farm House No. 02 Anandgram Mehrauli – Gurgaon Road Ghitorani, Gurgaon-122001, Delhi(Only pre-school); DLF Phase 1 and Sohna Road, Gurgaon(Pre-school and daycare)
Contact: Pre School, Delhi – 9810126020; Pre School, Gurgaon – 8800311195; Daycare, Gurgaon – 9871195432

2. Leens Nestling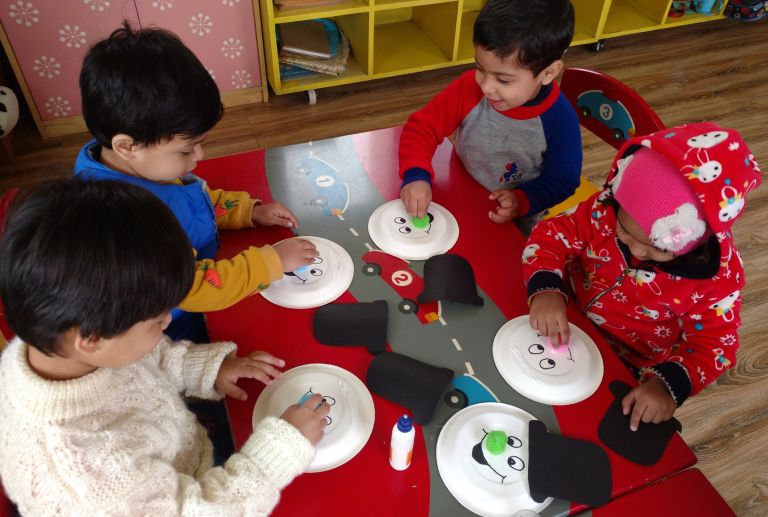 These guys believe in taking care of your kids in the most innovative and creative way possible. Children are kept fully entertained by games and activities. They have preschool and daycare facilities. The best part is Leens Nestling organises a summer camp which begins from 21st May to 1st June. They keep in mind providing kids healthy meal which provides them rapid growth and healthy development.

Where: B block, Suncity Sec 54, Gurgaon
Contact: +919818908571

3. The Sixth Element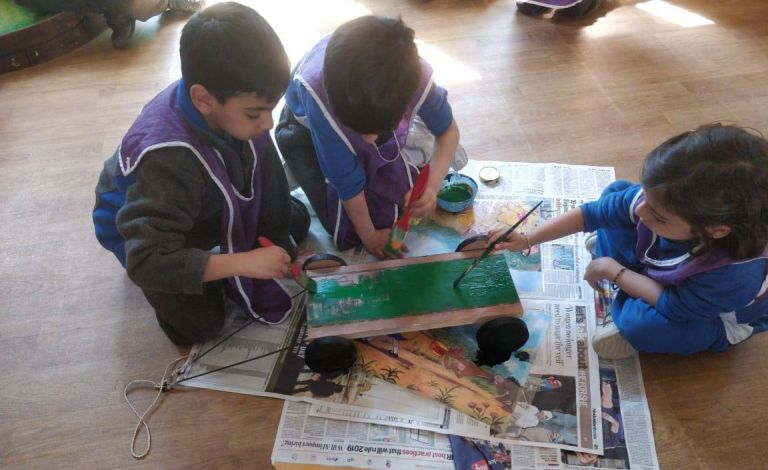 This awesome school serves the dual role of providing knowledge to tiny tots, and also providing daycare facility. From 100% nutritious meal, First Aid facility, and tons of other activities like dance, music, drawing sessions, and much more, your child can indulge here in everything. The Sixth Element offers three programs- PreSchool, DayCare and Activity Centre. Send your little tots to this school to unleash the potential in them and learn quick!
Where: B Block, Adjacent B Block Garden, Near Signature Towers,South City-1, Gurgaon
Contact: 0124-4086466

4. RAYZ International Preschool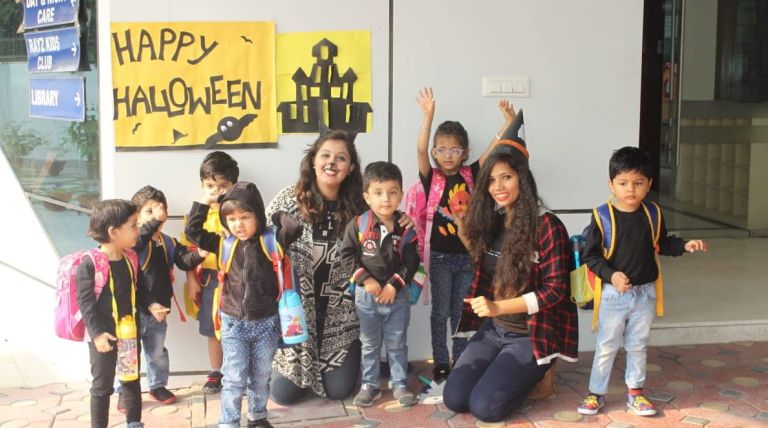 A world-class pre-school and an amazing daycare in Noida, RAYZ International Preschool offers care to children as little as infants to up to 6 years. They engage students in a lot of fun activities like poetry, music and dance. They offer special AdHoc Daycare Program wherein parents can leave children at crèche while they are out running errands.
Where: B – 452A, Sector -19, Noida
Contact: 8800778184

5. Pathways Early Years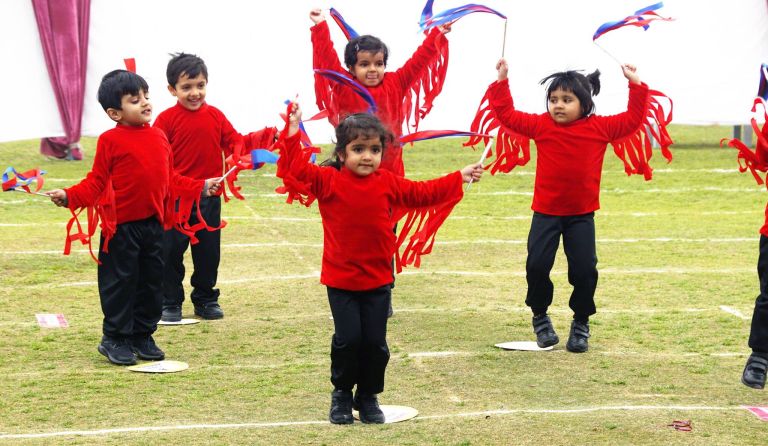 This is one of the most renowned preschools and daycare in the city. Apart from preschool and daycare, they have facility of Holding Hands which is a child-parent program and Centre Stage which is after-school Speech-Drama based program. Pathways Early Years offer a plethora of activities for the kids. Send your lil munchkins here and let them develop their personalities in the best way possible.
Where: Greater Kailash & Gurgaon
Contact: 9650566555


6. Klay Schools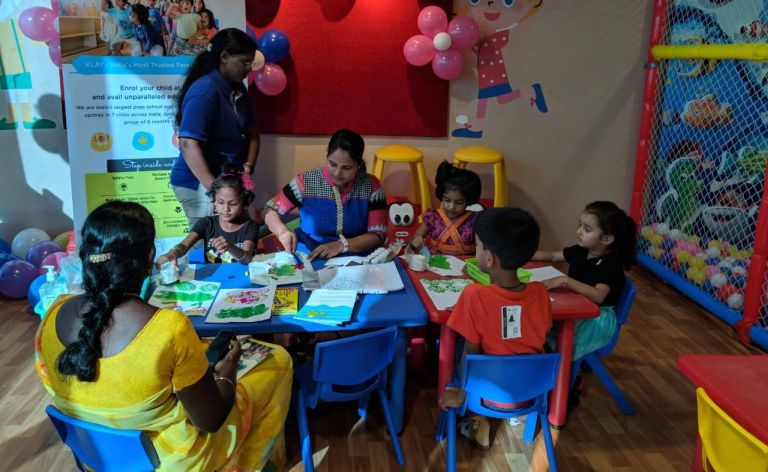 This place is a total value for money and believes in providing the highest quality of childcare in a loving and safe environment. The centre offers activities like Dance, Painting, Personality Development, Music, Pottery, indoor Fitness Games and many more. KLAY offers full-day and extended daycare facility for children between the ages of 6 months to 10 years. And yes they have Specialist Therapy Services for special children. Help your kids spread their wings and transform into a butterfly at this fab daycare!
Where: Noida & Gurgaon
Contact: 76767 08888

7. GD Goenka La Petite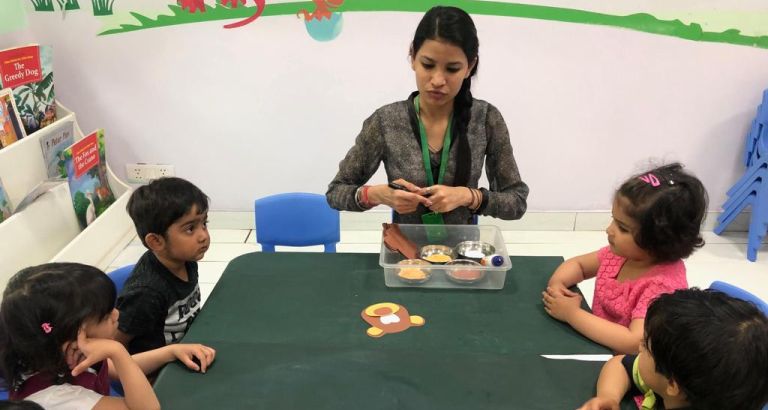 You can leave your tiny tots here and can leave for work in peace. They offer programs like Mom & Me, KG, Nursery, Play Group, Day Care Activity Center and Teacher Training. They promise to provide your kiddos amazing knowledge and growth while you are busy with your hectic schedule.

Where: Janakpuri, Paschim Vihar, Rohini, Dwarka, Safdarjung , Gurgaon, GK and multiple locations
Contact: 9312345678
8. Modern Montessori International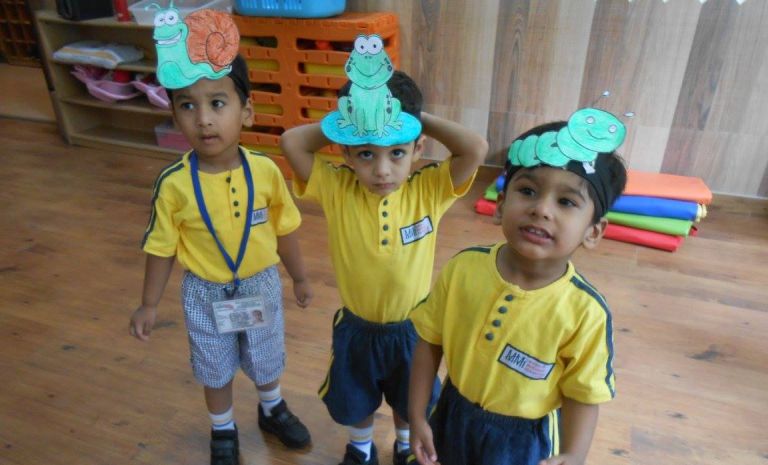 A world-class pre-school and an amazing extended daycare in different regions like Noida, Gurugram, Jammu, Hyderabad & many more places. Modern Montessori International offers care to toddlers, preschool and kindergarten kids. They engage students in a lot of fun activities like dance, music, art, crafts and much more. Extended Daycare provides opportunities for children to help improve their skills in areas such as sharing, making friends, and developing social grace.Check them out RN!

Where: Greater Kailash, Noida & Gurgaon
Contact: 97180 85558

9. Happy Feet Play School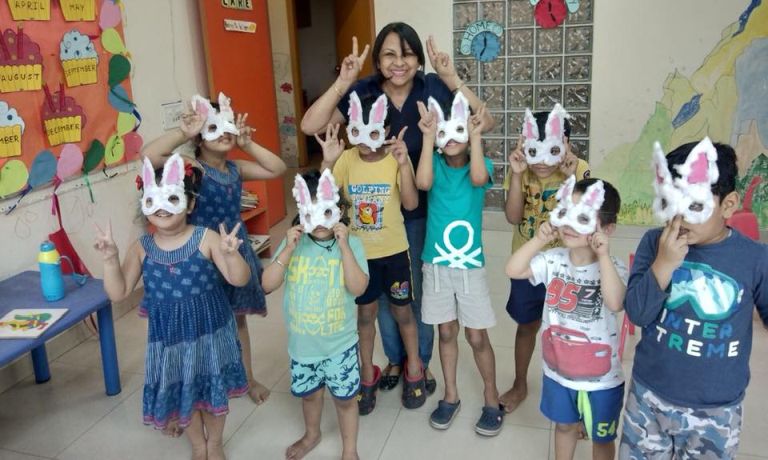 For all the working parents out there, Happy Feet Play School provides a happy and growing atmosphere for your ting tots. They offer care to children as little as 15 months to up to 10 years. Parents can drop their children and head to work without fretting over their kids safety. Apart from that they keep in mind children's health factor and feed them with healthy and nutritious meals. They engage students in a lot of fun activities like Art, Craft, Story session, Sports, Dance, Music, Indoor and Outdoor games.
Where: E-71 Vasant Marg, Vasant Vihar, New Delhi
Contact: 9971068251
(Featured Image Source: theindianschool.in)