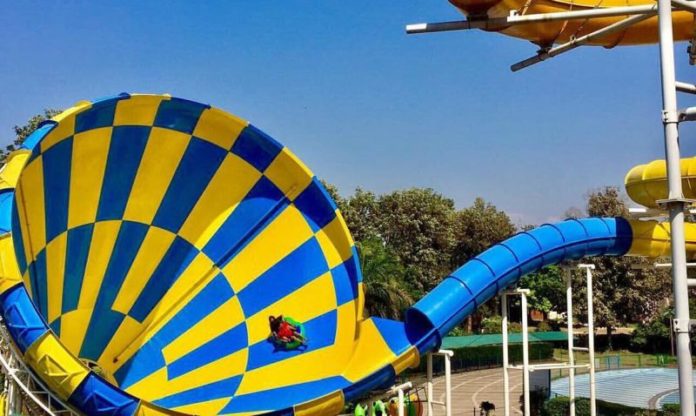 Summer Season is finally here and we know you want some cool and fun activities to beat the heat. And what's better than going to a thrilling amusement park with #fambam or enjoying some amazing water slides, right? And if you too have been to the Delhi ones enough times, then probably it's time to head out of town and visit some amazing amusement parks in the country.
1. Essel World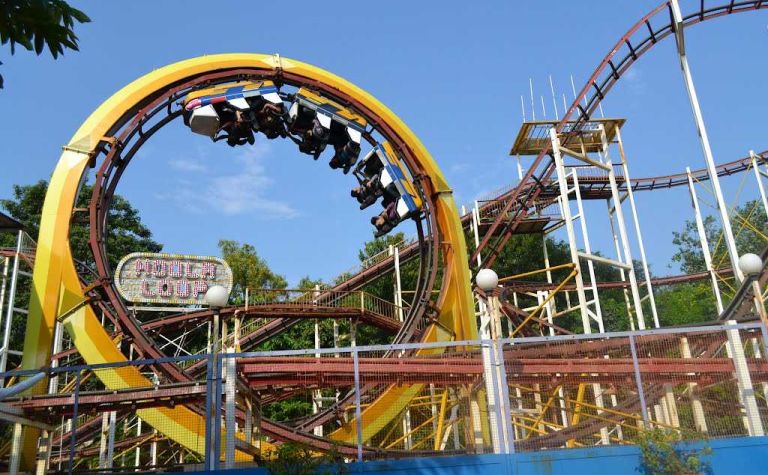 India's largest amusement theme park, Essel World is a place for all the thrill, entertainment, fun and happiness. To give you an adventure of a lifetime, they have rides of kids, adults and family. Top Spin, Aqua Drive, Crazy Cups, Rainbow, Enterprise and lots more awaits for you guys! They have more than 7 themed restaurants where you can chill after an adventurous day. So book your tickets for Mumbai and spend an amazing adventurous day!

Where: Gorai Island, Borivali (West), Mumbai
Timings: 10 AM to 7 PM
Book your tickets here

2. MoJo Land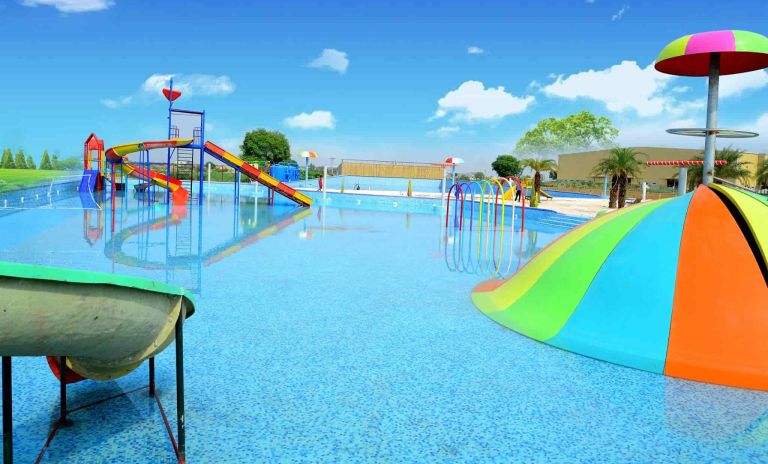 Did you know there's an amusement park near our very own Murthal? Mo Jo Land is loaded with four kinds of parks- Adventure Park, Lagoon Water Park, Aero Sports Park and Amusement Park. It has thrilling adventure sports like Bungee Jumping, Free Falling, Zip Lining, Sky Cycling and loads more which is perfect for adrenaline kick. Visit Mo Jo Land for a unique, exciting and fun-filled experience!

Where: GT Karnal Road, NH1, Village Bhigan, Tehsil Ganaur, Sonipat
Timings: 11 AM to 7 PM
Book your tickets here

3. Queens Land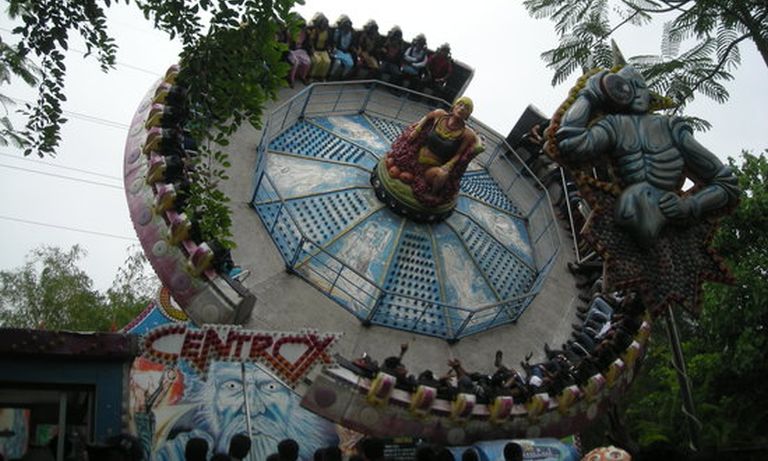 With 51 different different types of rides, 33 for adults and 18 for children, Queens Land has become the coolest place for vacation or picnic. You should defo try Roller Coaster, Bumpy Boat, Free Fall Tower, Super Waves, Space Journey and many more. For swimmers out there, they have separate men and women swimming pools. So, for a perfect summer getaway, head here now and can also enjoy boating or bumper car ride.

Where: Chennai-Bengaluru Highway, Palanjur, Sembarambakkam, Chennai, Tamil Nadu
Timings: 9:30 AM to 6:30 PM
Book your ticket here

4. Aquatica Water Park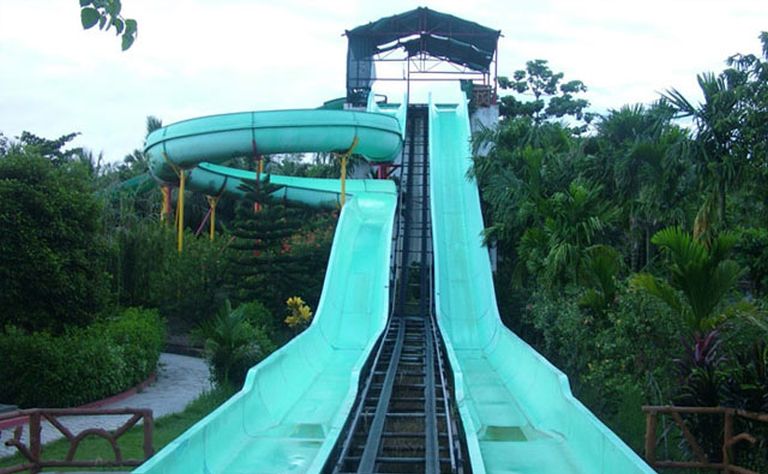 Eastern India's best waterpark & resort, Aquatica Water Park is spread over 17 acres. Most of their rides end up in a shallow pool, so get ready to get wet! The exciting rides to try are Jungle Safari, Black Hole, Niagara Falls, Pendulum, Cyclone, Multi Lane and many more. All the thrillseekers out there, you should bookmark this place RN!

Where: Kouchpukur, P.O Hathgachia, P.S. K.L.C, Near Rajarhat Township, Kolkata
Timings: 10 AM to 6 PM
Book your ticket here
5. Adlabs Imagica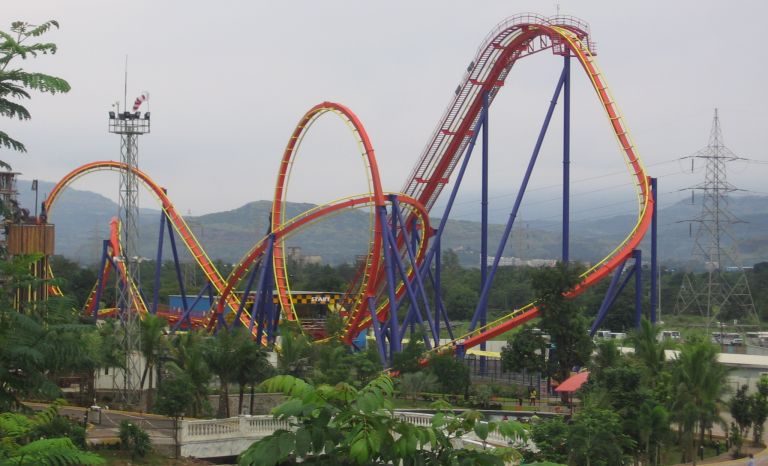 Imagica is a perfect destination to be with family and friends. It's a place where the fun never ends and it is giving all the Dilliwala's major FOMO! They have a Theme park, Water park, Snow park and even a hotel. The theme park has rides like Gold Rush Express, Dare 2 Drop, Deep Space, Scream Machine and Hot Wells Nitro. Mykonos is the themed water park with thrilling rides like Boomeranggo, Gravity-defying solo loops, Screamer, Splash and many more. So, book your tickets now and experience the thrill at Imagica.

Where: Khopoli-Pali Road, Off Mumbai-Pune Express Highway, Near Lonavla
Timings: 10 AM to 7 PM
Book your tickets here

6. Wonderla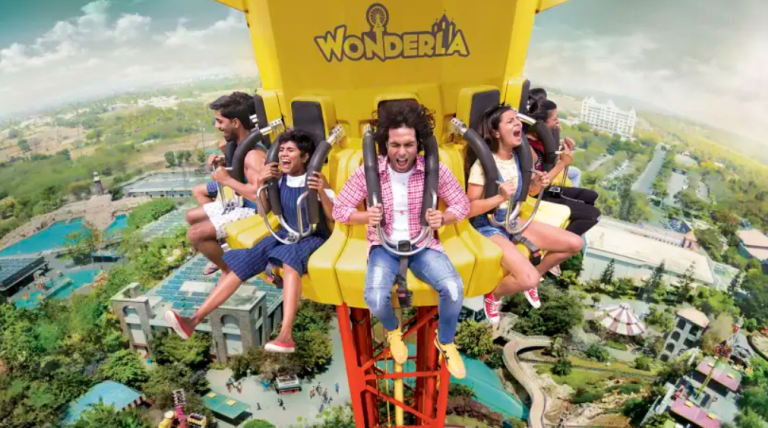 Wonderla is spread over three cities of India- Bangalore, Hyerabad and Kochi. Wonderla covers land, water, high thrill and kids rides, so there's literally something for everyone here! Pirate Ship, Net Walk, Skywheel, Fun Racer, Wonder Splash Crazy and many more rides will make you scream your hearts. Also, don't miss out on all time favourite Rain Disco, it's super fun and amazing!
Where: Bangalore, Kochi, Hyderabad
Timings: 11 AM to 7 PM
Book your tickets here
7. GRS Fantasy Park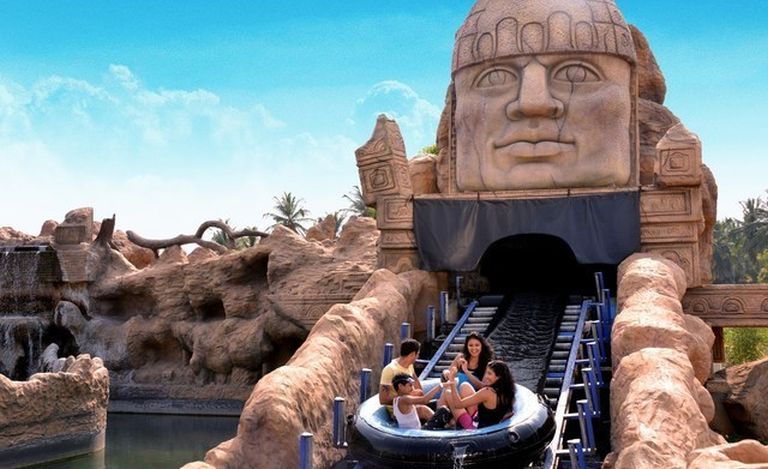 Planning a vacation to Mysore? Then you should defo bookmark GRS Fantasy Park for fun time with family. It's an amusement-cum- water park which will make you relax. They have thrill, kids and family rides which will not leave you disappointed at all! You should try rides like Wavy Crazy Cruise, Music Bob, Columbia, Amazonia, Tele Combat and Catapult. GRS even offers group, corporate and student offers. So, unwind here when you're in Mysore next!
Where: KRS Rd, Metagalli, Mysuru, Karnataka
Timings: 10:30 AM to 6 PM
Book your tickets here
8. Fun City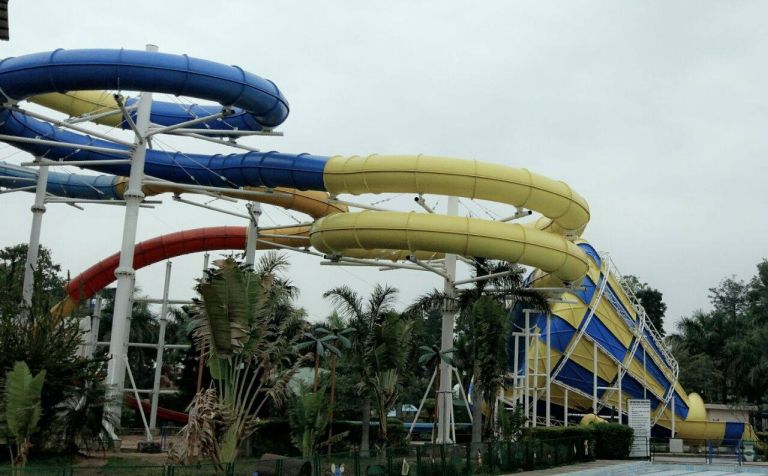 Fun City has two parts- Amusement park and Wunder Water. The amusement park has 20 hydraulic rides like Big Apple, Thumak-Thumak, Razzle-Dazzle, Octopus, Fun Flight, Crazy Cars, Fun Slide, Spin-o-Spin, Big Wheel and more. And if you love water park then you should defo try this one, because the park has 17 rides, 6 swimming pools and one wave pool. The water rides are super fun like Lazy River, Bowl Speed Slide, Well Shower and much more. You should try them all to have an enthralling time!
Where: Near Ramgarh, Chandigarh-Nada Sahib Gurudwara Barwala Road,Chandigarh.
Timings: 9:30 AM to 6:30 PM
Book your tickets here

(Featured Image Source: Facebook/SuryaFuncity)