As cliche as it may sound, people, summers are here and you'll soon need to escape the scorching heat in the city! Ad visiting the hills sounds like the best option ever. But come on, (even though it's amazing) how much Himachal can you do, year after year, right? So, if you have explored enough hilly terrains in the North, it's time to head South! We're sure you know about Coorg, Munnar and Ooty already. But guess what, we've got you some gorgeous yet offbeat hill stations in the South which should totally be on your travel bucket list!
1. Ponmudi Hills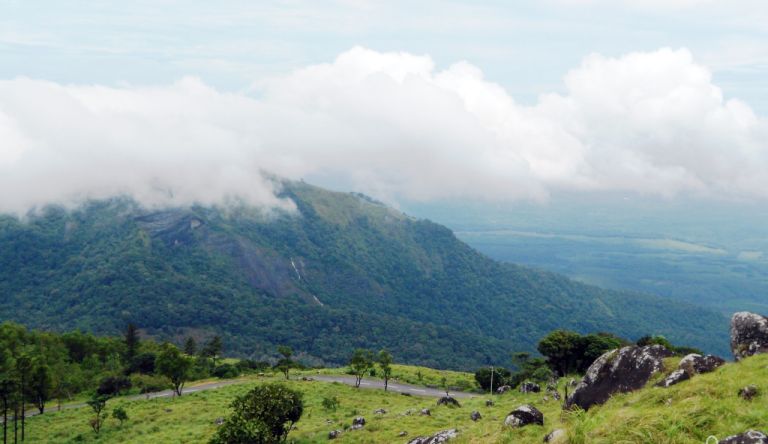 Ponmudi Hills lies 60 km away from Thiruvananthapuram and is a hidden gem. Tucked away in the Southern Himalayas, this place is simply beautiful beyond words! It's a three-hour drive from the city and once you reach the Golden Valley you'd know all the travel was worth it! Kallar River on the way is worth visiting, with the picturesque Meenmutty Waterfalls. All adventure freaks, trekking and camping options are also available. To stay close to nature, the tree house view tower is another great place to visit once you are here.
Where: Thiruvananthapuram, Kerala
Nearest railway station: Thiruvananthapuram, about 61 km away (take a cab from there which will take 2 hours)
Nearest airport: Trivandrum International Airport, about 67 km away (take a cab from there which will take 2 hours)
2. Coonoor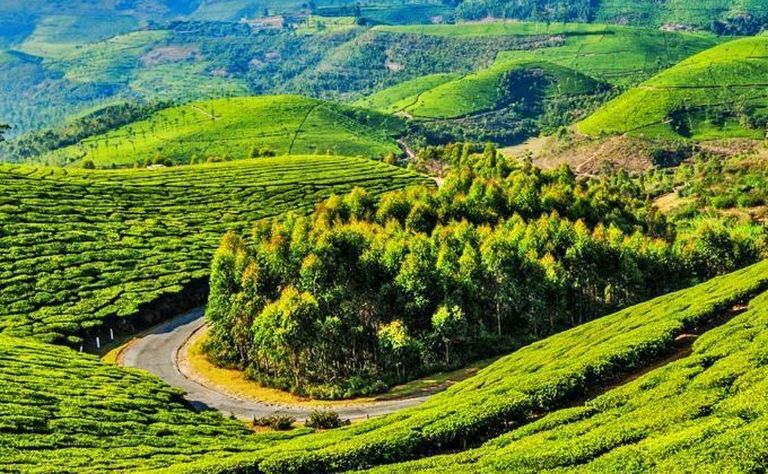 It's a beautiful hill station known for its production of Nilgiri tea and is just 19 km from Ooty. Famous for its variety of wildflowers and birds, its panoramic views of the lush green Nilgiri hills, with its ravines, valleys & waterfalls will leave you totally captivated. You can explore the major attractions like Sim's Park, Lamb's Rock (popular trekking trail), Dolphin's Nose, St. Catherine Falls and Law's Falls while you are here.
Where: Ooty, Tamil Nadu
Nearest railway station: Coonoor Railway Station, about 2 km away (take a cab from there which will take 30 mins)
Nearest airport: Coimbatore Peelamedu Airport, about 79 km away (take a cab from there which will take 2 hours)
3. Vagamon Hills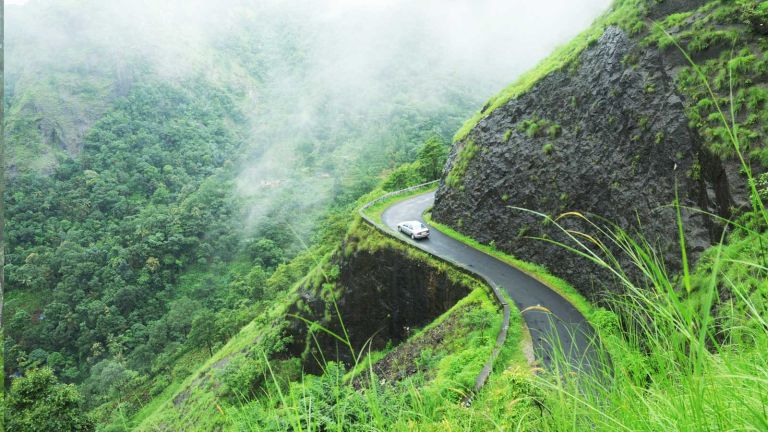 Known as 'Overtone Of Green' (and rightly so!) this offbeat hill station is home to a line of lush green hills, breathtaking ravines and meandering rivers. The greenery of tea gardens, cool air, murmuring Pine forest, small waterfalls and attractive meadows will invite you to visit Vagamon. Take a walk along the mist-covered zigzag and narrow roads that wind up the hills to experience true bliss! For all the adventure seekers, there is an option of trekking, paragliding and rock climbing.
Where: Kottayam, Kerala
Nearest railway station: Kottayam railway station, about 44 km away(take a cab from there which will take 2 hours)
Nearest airport: Cochin International airport, about 150 km away (you can hire a cab from the airport which will take 3 hours)
4. Araku Valley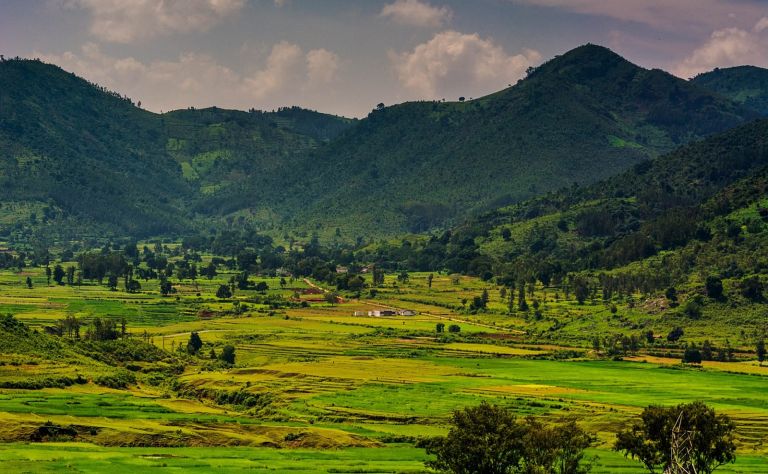 The valley lies 111 km west of Visakhapatnam city and is referred to as Ooty of Andhra. A scenic drive stimulates your senses as you pass through dense forests, where you can witness waterfalls, mesmerizing right? Visit the artistic and elusive Borra Caves, discovered accidentally by tribals in the region. And if you are up for another scenic drive, then you can go ahead a few kilometres to Ananthagiri hills too.
Where: Vizag, Andhra Pradesh
Nearest airport: Visakhapatnam Airport, about 107 km away (hire a taxi from the airport which will take 3 hours)

5. Skandagiri Hills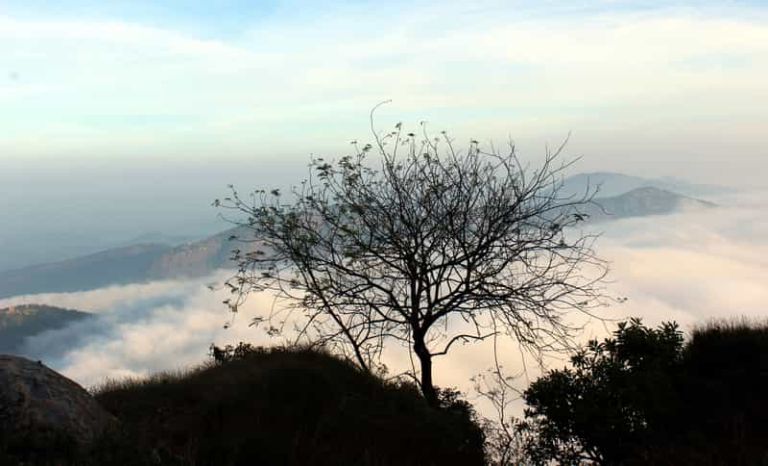 This one is approximately 62 km from Bangalore city and 3 km from the Chikballapur state of Karnataka. The place is gorgeous and adventurous at the same time. It's a hill with the ruins of a fort which dates back to the 18th century. As you trek on the hills you will witness the lush vegetation. The top of the hill offers mesmerizing views of the valley. Head over if you're not looking for an ultra-modern town for your next vacation!
Where: Karnataka
Nearest Airport: Bengaluru International Airport, about 38 km away (take a cab from there which will take 45 mins)
Nearest Railway Station: Chik Ballapur Railway Station, about 5.27 km away (take an auto from there which will take 20 mins)
6. Devikulam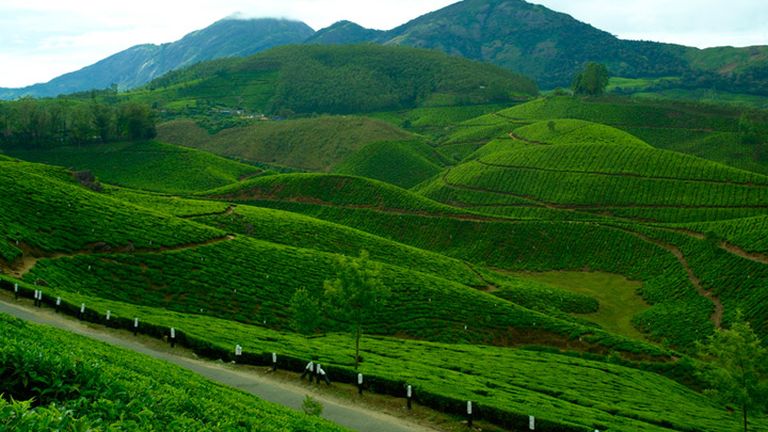 Devikulam is a quaint little hill station about 8 kilometres from Munnar. It's a conjunction of the words goddess Devi and Kulam, meaning pond. The vast range of exotic flora and fauna makes it the favourite spot for the visitors. The Sita Devi Lake here is frequented by visitors throughout the year. Its waterfalls and picturesque surroundings make it a beautiful location. Also, the area is also perfect for trout fishing.
Where: Munnar, Kerala
Nearest Airport: Kochi Airport, about 97 km away (take a cab from there which will take you 3 hours to reach)
Nearest Railway Station: Kochi railway station, about 149 km away (hire a cab to reach which will take 5 hours to reach)
7. Bellikkal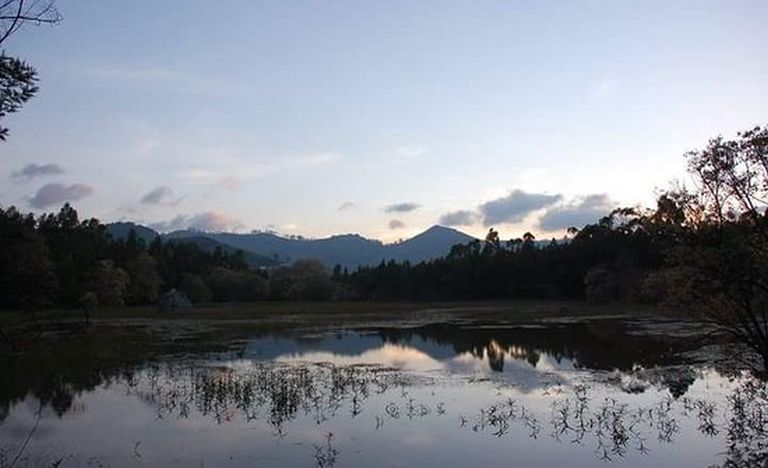 Bellikkal hill station is located 245 km from Bangalore. Bellikkal is a small village which is located in the Nilgiri range. It's an offbeat tourist spot and very few people know about its fascinating beauty. It's surrounded by dense forests which include Mudumalai forest, the Bandipur forest and the Moyar River. The top sights are Bison Valley, Kalhatti Falls, Neelakurjini Blooms and Bellikkal Lake. One can witness bear, bison, deer, elephants, tigers and other rich fauna in this place. Sounds adventurous, right!
Where: Tamil Nadu
Nearest Airport: Coimbatore International Airport, about 100 km (take a cab from there which will take you 2.5 hours to reach)
Nearest Railway Station: Coimbatore Junction about 90 km (take a cab from there which will take you 2.5 hours to reach)
(Featured Image Source: medium.com)